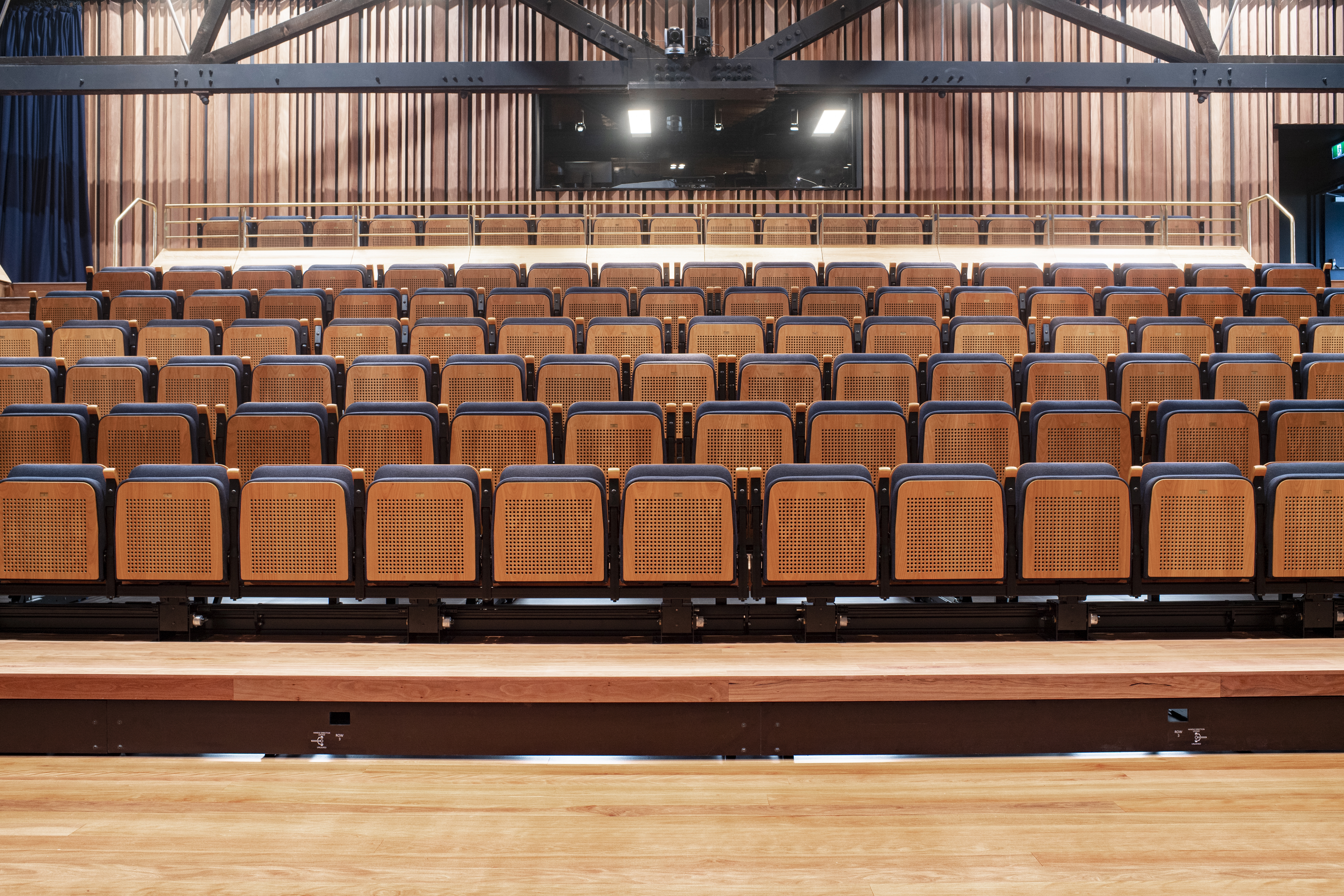 Front of House Duty Manager
We are looking for casual Front of House Duty Managers to join our team.
ABOUT THE ACO
Led by its charismatic Artistic Director, Richard Tognetti, the Australian Chamber Orchestra is renowned world-wide for its inspired and courageous programming and unrivalled performances. The ACO collaborates with an extraordinary range of artists including the world's leading performers, cinematographers, writers, and visual artists. In early 2022, the ACO moved to its new, purpose-built home on Pier 2/3 in Sydney's Walsh Bay Arts Precinct (WBAP), an exciting new home for performance, presentation, community engagement and collaborative opportunities, which includes a 275 seat Performance Space, a Rehearsal Room suitable for recitals and talks for up to 80 guests and a spectacular Event Space for around 200 people. In addition, there is a Shared Foyer and Shared Foyer Bar with other Pier 2/3 tenants including Bell Shakespeare and the Australian Theatre For Young People (ATYP).
ABOUT THE POSITION
The ACO's move to Pier 2/3 represents a major new chapter for the ACO, after operating more than 20 years underground at their Circular Quay base. The Front of House Duty Manager is a hands-on role responsible for delivering an exemplary level of customer service and providing a safe and inclusive Front of House environment for audience, patrons, visitors, and staff. The Front of House Duty Manager is also responsible for managing a team of casual FOH Ushers.
TERMS
This is a casual position based at Pier 2/3 in the Walsh Bay Arts Precinct, Sydney.

There is a requirement to work after hours and on weekends in line with ACO's operational needs and in consultation with the Front of House & Event Services Manager.

Due to the nature of this position, the successful applicant will also need to successfully complete Working with Children Checks and hold current First Aid qualifications and a Responsible Service of Alcohol Competency Card.

The position involves manual labour and requires the ability to safely evacuate patrons in an emergency.
POSITION REQUIREMENTS
The successful applicant will meet the following position requirements:

Required Skills, Experience & Qualifications:
• At least 2 years' demonstrated experience working in Front of House and / or Event Management in a supervisory capacity, or in a similar role within the Arts or Entertainment industries;
• Exemplary customer service and communication skills;
• Knowledge and practical experience of WHS procedures in a performance venue and customer service environment;
• Fire and Emergency Management experience;
• Team leadership skills with a proven ability to direct a high performing team in a customer service environment;
• Ability to manage challenging situations with tact and professionalism; and
• Capacity for swift and effective decision making under pressure.

Attitudes:
• Commitment to high level, solution focused customer service;
• Commitment to safety;
• Ability to work with enthusiasm and flexibility in a fast pace, agile, small team environment;
• A kind team player who does not compromise on personal responsibility;
• Initiative, self-motivation and self-discipline;
• An interest in music; and
• A willingness to work flexible hours.


ACO CULTURE
• From the stage to behind the scenes, our team is a passionate, dedicated and diverse family;
• We never stop looking for ways to bring something new to what we do and every day we inspire audiences and each other with our ambition, enthusiasm and openness; and
• We recognise that everyone brings something unique to our team and that it's our collective experience, skills and spirit that connects us as one.

Don't miss out on this exciting opportunity to join our team. To apply, please download the position description and forward your CV and an accompanying cover letter outlining your relevant skills and experience in relation to the requirements for the role to [email protected].

Download position description here.

Any queries about the position, please contact Janet Collins, Front of House Services Manager at [email protected].
DIVERSITY & INCLUSION
The ACO is committed to equity and inclusion and welcomes applications from Aboriginal and Torres Strait Islander people, people from culturally and linguistically diverse backgrounds, people with a disability, mature age workers, and lesbian, gay, bisexual, transgender, queer, and intersex (LGBTQI+) people.

The ACO is committed to making reasonable adjustments to provide a supportive and barrier-free workplace. If you require any adjustments before or during the selection process, please email our HR Manager at [email protected].