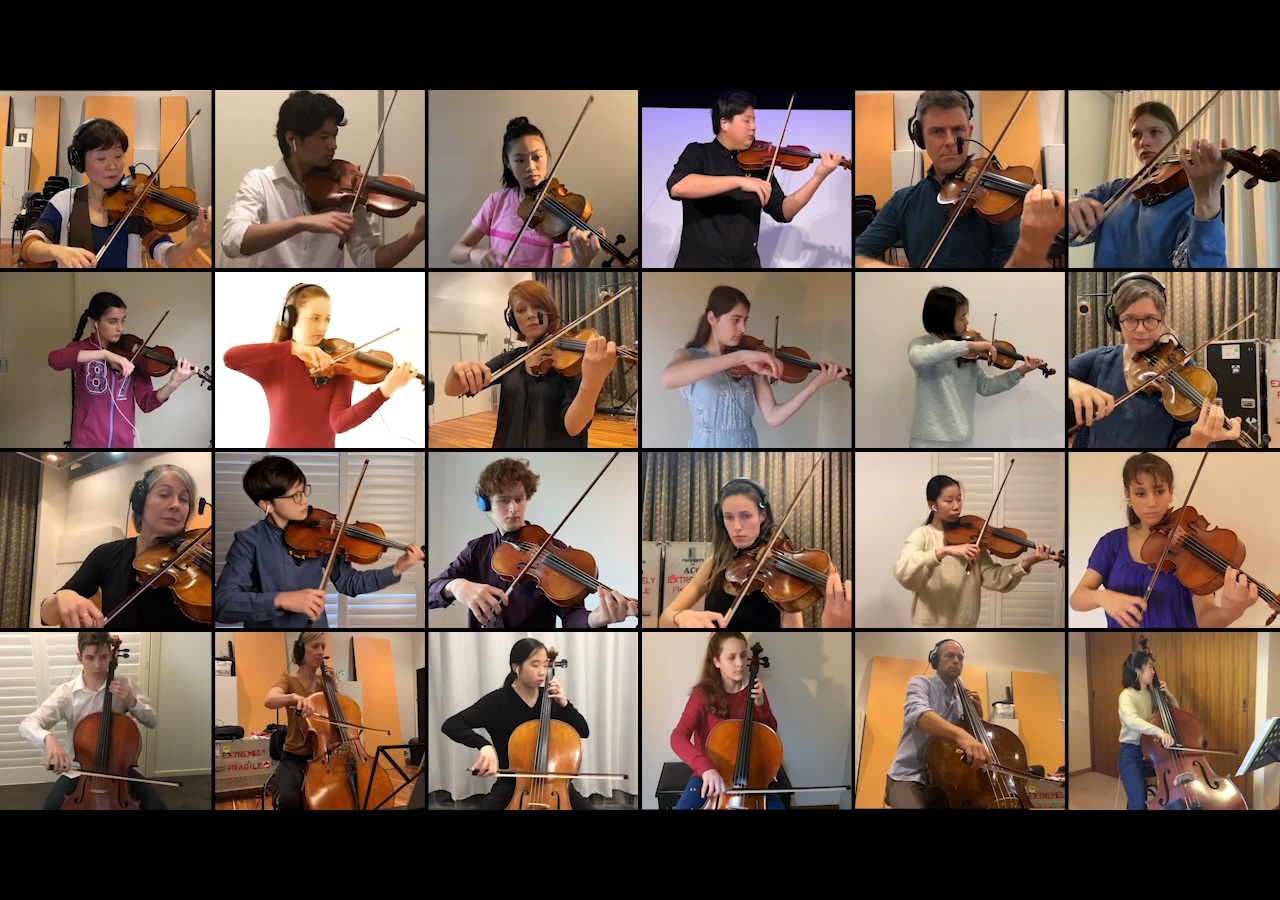 ACO Academy is an immersive learning experience, essential for any talented young string player who wants to be challenged and inspired.
Led by ACO violinist Aiko Goto, this annual program brings high school string players from across Australia together for an intensive week of orchestral rehearsals, sectionals and chamber music sessions. Throughout the week participants will be coached and mentored by ACO musicians and will build on technical skills, accuracy, ensemble playing, leading and communicating, and performance style. The week culminates in a public performance on the main stage as part of the ACO Academy Orchestra.
ACO Academy 2020
ACO Academy 2020 will be held in Melbourne from Sunday 5 July – Friday 10 July at the Melbourne Conservatorium of Music premises in the Ian Potter Southbank Centre.
Who can apply?
Talented secondary school string students (violin, viola, cello, double bass) from anywhere across Australia.
Suggested level of playing ability:
Violin: 8th grade AMEB / Suzuki Book 7 or equivalent

Viola: 6th grade AMEB / Suzuki Book 5 or equivalent

Cello: 6th grade AMEB / Suzuki Book 5 or equivalent

Double Bass: 5th grade AMEB / Suzuki Book 4 or equivalent
How much does it cost?
The participation fee is $300.00 for the week, including 6 days of rehearsals, an informal chamber music concert and a public performance on the main stage.

Participants are required to arrange and pay for their own travel to and from Melbourne, accommodation in Melbourne, and all meals

Tickets to the chamber music concert and public performance are FREE for audiences

There are full scholarships available for eligible participants which cover travel and accommodation or the participant fee. Find out more about scholarships here.
How do I apply?
Record a video of you performing TWO contrasting pieces. Click here for more information.
Fill out the application form below
Upload the videos in the application form
Key dates for 2020
Applications open: 2 December 2019
Applications close: 12 March 2020
Notification of outcome: By 17 April 2020
ACO Academy 2020: Sunday 5 July
ACO Academy Public Concert: Friday 10 July 2020
How do I submit my Audition video?
Before you submit your online application, please ensure you have read the instructions for our Audition Video submission requirements. You can find them here.