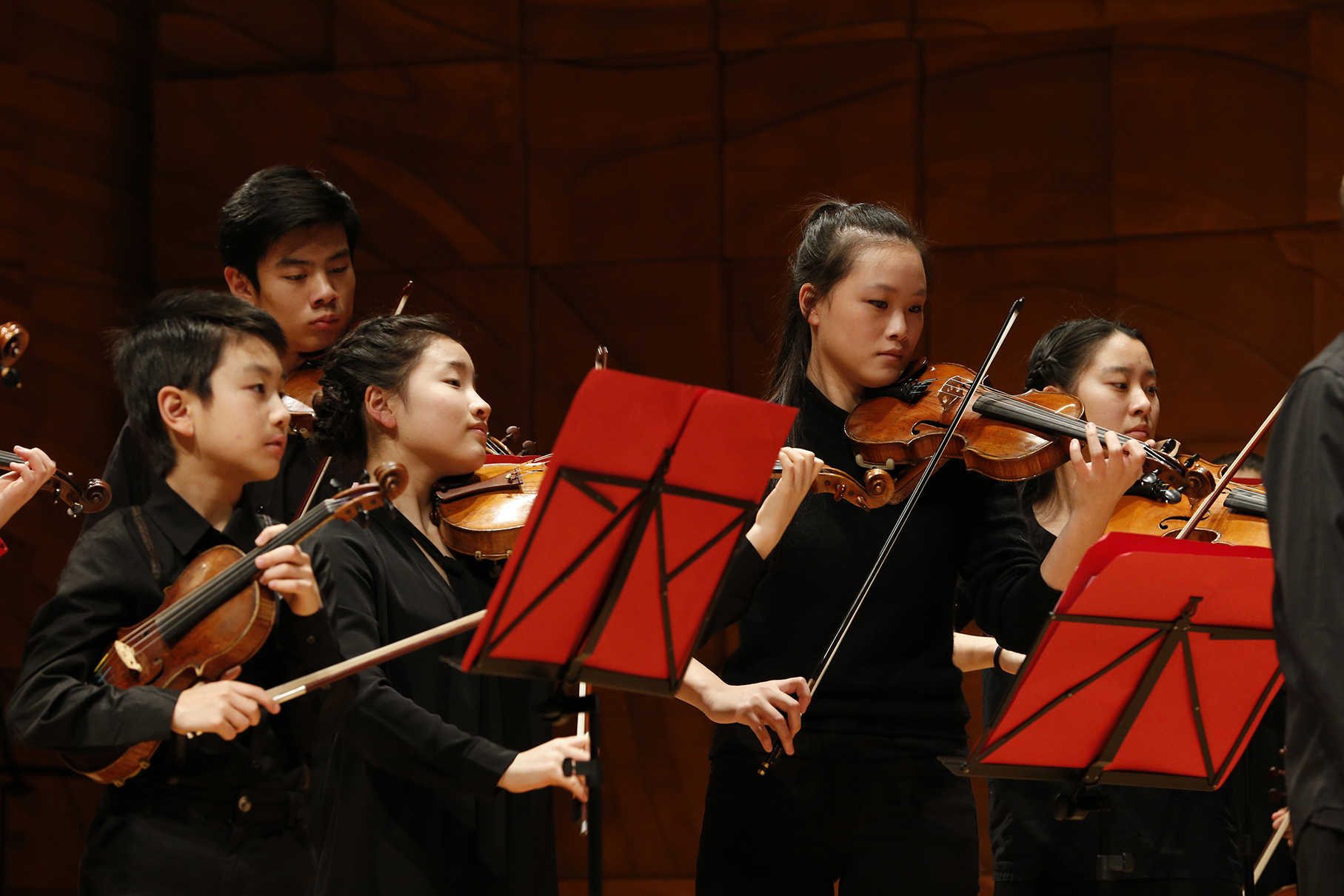 Applications for ACO Academy 2021 are now closed. Please check back here in late 2021 for information about ACO Academy 2022.
ACO Academy is an immersive learning experience, essential for any talented young string player who wants to be challenged and inspired.

Led by ACO violinist Aiko Goto, this annual program brings high school string players from across Australia together for an intensive week of orchestral rehearsals, sectionals and chamber music sessions. Throughout the week participants will be coached and mentored by ACO musicians and will build on technical skills, accuracy, ensemble playing, leading and communicating, and performance style.

Bursary for ACO Academy 2021
The ACO is committed to ensuring access to our programs and we strive to ensure that students wishing to participate in our programs are not disadvantaged for financial reasons. The ACO is pleased to offer financial assistance to young musicians who can demonstrate sufficient financial need, as well as a high standard of playing. Please click here to learn more.