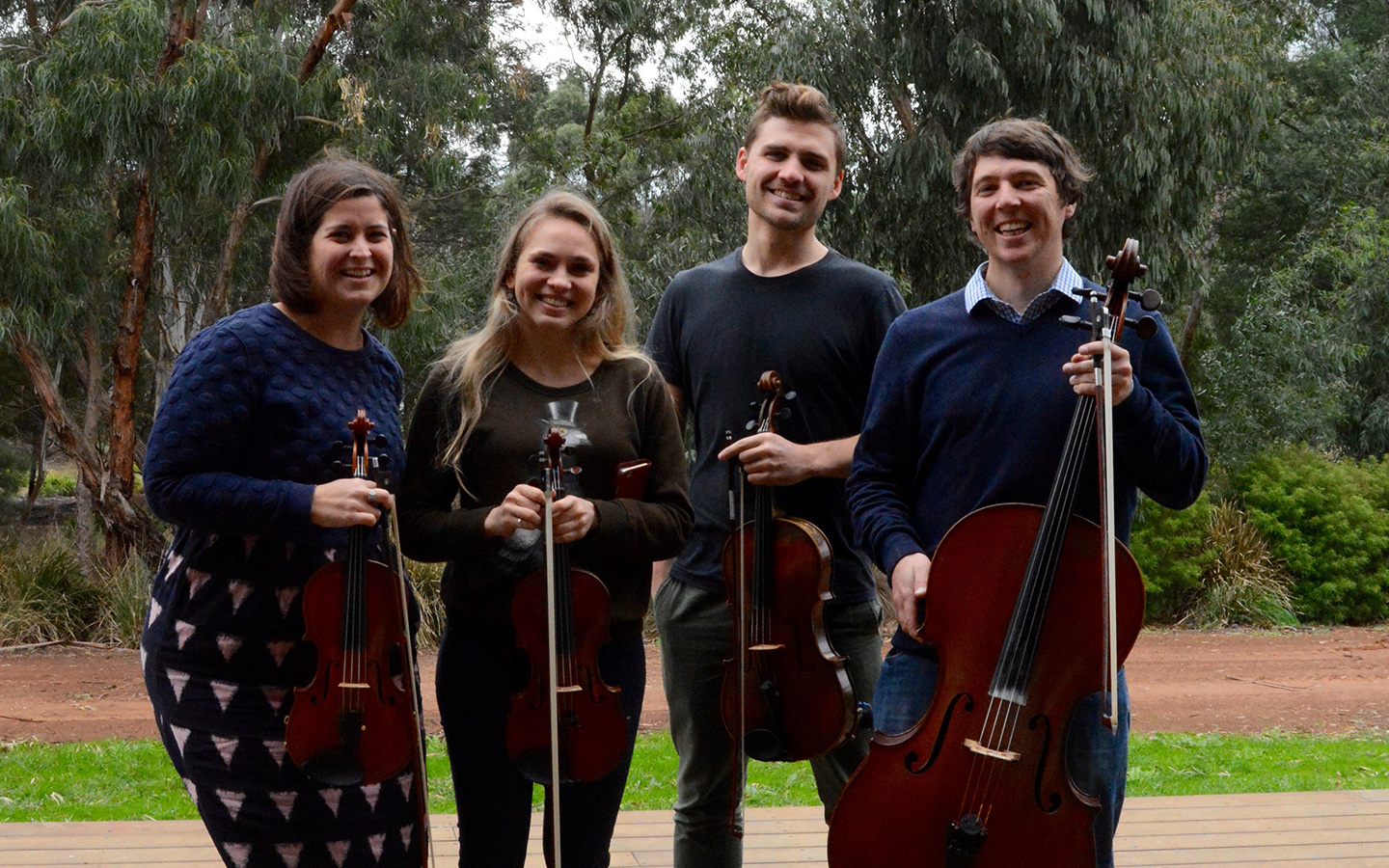 ACO INSPIRE QUARTET
Our dedicated education quartet comprises ACO Collective alumni who have a passion for music education.
ACO Inspire is based in Melbourne and delivers a range of workshops and concerts for students all over the city including our programs based in the Dandenongs, our Music & Art program and the Melbourne Indigenous Transition School work.

ACO INSPIRE QUARTET MEMBERS
Peter Clark Violin
Jenny Khafagi Violin
William Clark Viola
Paul Zabrowarny Cello

more information
You can support the ACO Inspire Quartet through a tax-deductible donation. To learn more about contributing follow the link above.