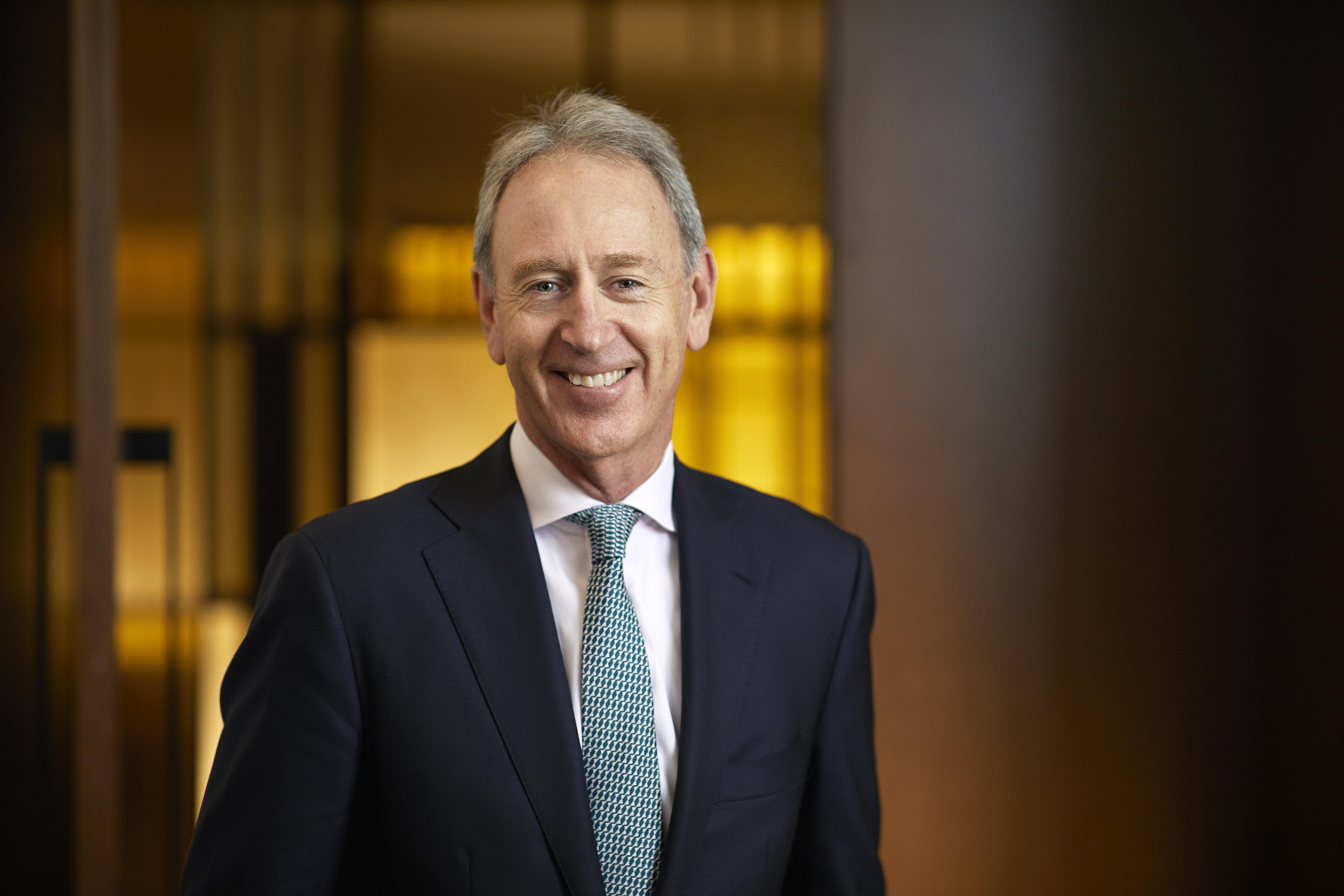 In conversation with Peter Slattery
We recently caught up with Peter Slattery from our partnering law firm
Johnson Winter & Slattery
to discuss music, law and lifelong learning.
ACO:
Peter, you've been a passionate supporter of the arts for many years. Tell us about your relationship to music?
Peter:
Like most people I enjoy music of various genres – as a young person it was predominantly the rock and popular music through the seventies and eighties – so in hindsight quite a narrow perspective. Growing up I knew nothing about classical music or jazz for example. My wife played classical guitar so she started to educate me and then I became involved with the Australian String Quartet as a board member, and that really opened my eyes, and ears! I guess I have been working on my musical education continuously and our firm's association with the ACO has been a big part of that over recent years. I particularly like the ACO performances where there is a fusion of genres or styles.

ACO: You also play yourself?
Peter: Yes, I am slow to admit to this but I do play the bass guitar. I learnt guitar as a child for a few years, did nothing musically for about 30 years and then took up the bass. I love it and of course wish I had applied myself to it years ago because I now appreciate how much I don't know and can't yet play!
The greatest thrill is playing with other musicians (ideally better than me) and hearing what you create together, especially when you get to do that for an audience. I now appreciate why successful musicians keep coming back for more.
I don't play as often as I would like, although there is the occasional pub gig with a group who play mainly 70s blues as well as with our firm band Jammin' with Slatts. We have been competitive entrants in the event Law Rocks – a battle of the bands for law firms which allows lawyers to release their inner rock star while raising money for charity.
ACO: JWS has partnered with ACO now for seven years. Why partner with the ACO?
Peter: The ACO is an iconic Australian arts organisation. As an organisation it is progressive and through its musical performances it is both challenging and entertaining. It has created a unique place for itself in the Australian arts scene through years of high achievement and being true to its values. We admire those achievements and feel that there is a strong alignment between our firm's aspirations and values with that of the ACO. While distinctly different organisations we are both setting out to provide an exceptional experience.
And of course there is the opportunity for members of our firm and our clients to attend so many wonderful performances. Music brings people together regardless of their profession or industry or indeed level of musical education (I can vouch for that).
We also enjoy meeting the ACOs musicians after performances to learn a little more about the world of music they inhabit. A particular favourite of mine was the wine and music pairing that Ike See and Aiko Goto performed for us at a client dinner last year.
About Johnson Winter & Slattery
Johnson Winter & Slattery is an independent national law advising major Australian and international corporations and investment funds on their most challenging transactions and disputes within Australia and surrounding regions. An appropriate blend of legal know-how and commercial acumen lies at the heart of effective and valuable legal counsel.