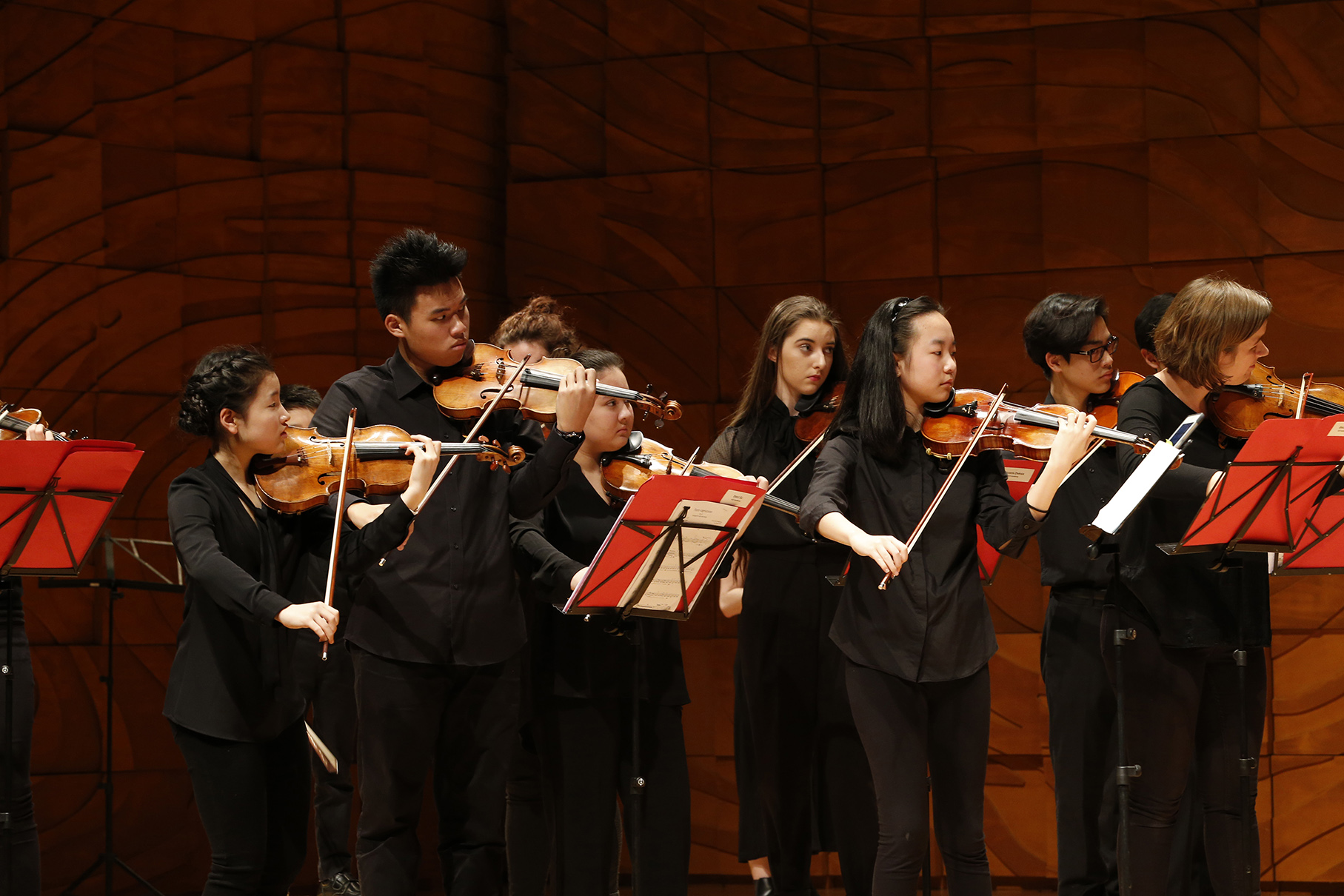 ACO Academy 2022 Showcase
Register for the ACO Academy 2022 public concert. Tickets are free, but registration is essential to confirm attendance.
ACO Academy 2022 Showcase
8 July 2022
Led by ACO Violin Aiko Goto, ACO Academy is an inspirational week of intensive workshops with ACO mentors for top-level secondary students who play violin, viola, cello, or double bass. Students work with ACO musicians to hone their technical and ensemble skills and learn about the ACO's unique style and interpretation. They build confidence in communicating physical and emotional energy to engage and inspire audiences.

Students also see behind-the-scenes at the ACO and have the opportunity to chat with ACO musicians and staff who share valuable information and advice on careers in music performance and management.

The week includes:
- Chamber orchestra rehearsals focusing on ensemble, technical accuracy, interpretation, and style;
- Chamber music tutorial sessions;
- Presentations by ACO musicians and staff on careers and pathways in music; and
- A free public concert (registration required).

This performance will see ACO Academy 2022 students perform a challenging program under the direction of Aiko Goto and ACO Tutors.
Register below to attend the free public concert.
Supporting partner.

CONCERT INFORMATION
Friday 8 July, 6:30PM, Hanson Dyer Hall
Ian Potter Southbank Centre, University of Melbourne
PROGRAM DETAILS
HOLST St. Paul's Suite for String Orchestra
PURCELL Chacony in G minor
SUK Serenade for Strings
TRAD. (arr. Pekka Kuusisto) Antin Mikko (encore)
ARTISTS
ACO Academy Students
Aiko Goto, Leader & Violin*
Maja Savnik, Violin*
Kyla Matsuura-Miller, Violin^
Rollin Zhao, Violin^
Beth Condon, Viola^
Meagan Turner, Viola#
Julian Thompson, Cello*
Alexandra Partridge, Cello^
Ben Hanlon, Double Bass#

*ACO Musician
^ACO Emerging Artist Program Alumni
#ACO Guest Principal Musician