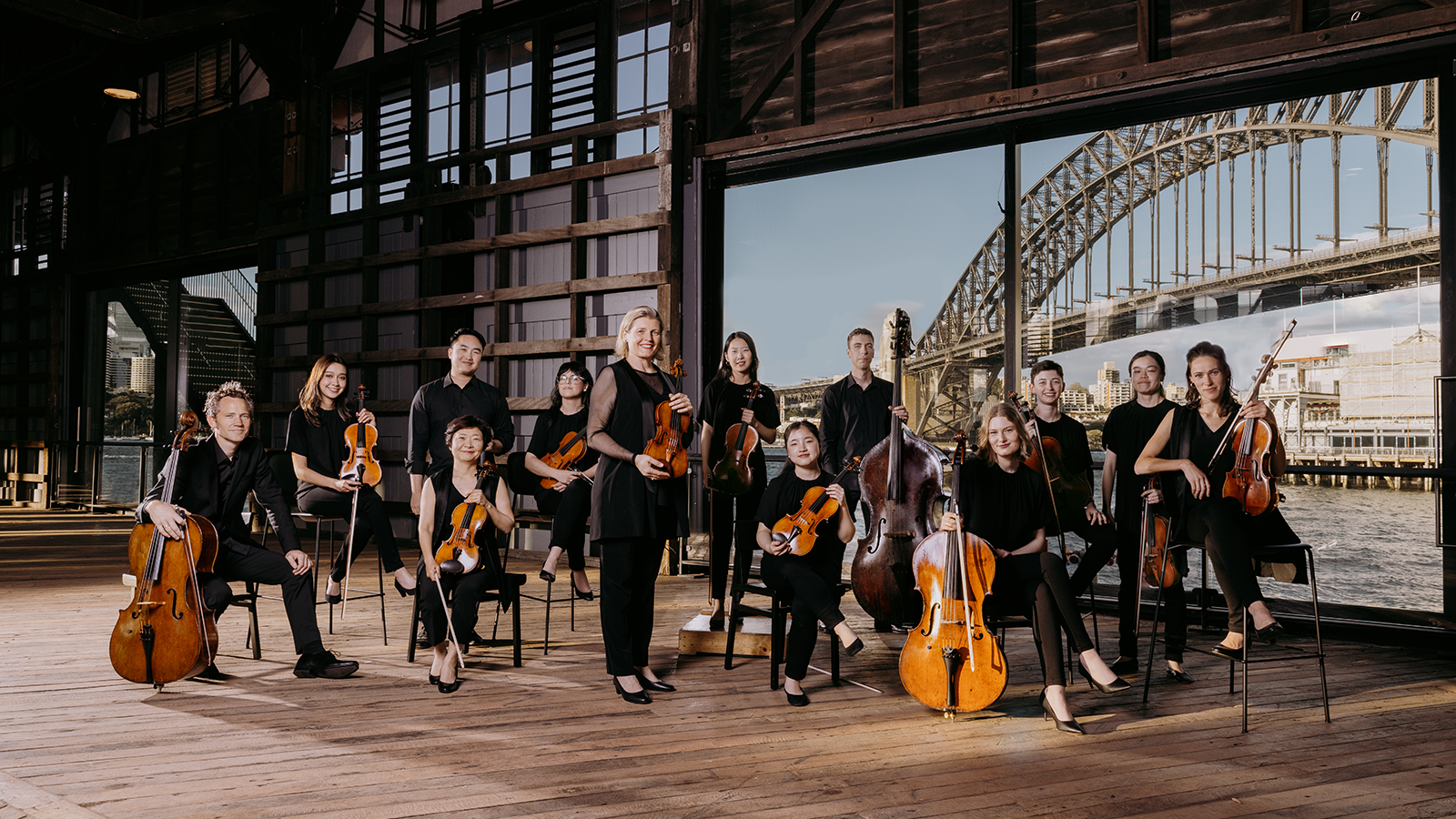 ACO Emerging Artist Program
"It's only half-time, and I'm already picking my jaw off the floor at the ACO Collective Gig. Programming that puts a spring in the synapses and the playing hasn't just knocked my socks off, it's shredded them to pieces!" - The Age
The Australian Chamber Orchestra's Emerging Artist Program connects young, professional musicians at the outset of their careers with the ACO for a program of intensive learning, one-to-one mentorship, and side-by-side performance opportunities.
This successful program has seen Emerging Artist alumni go on to perform with the ACO on the mainstage, having seven alumni be appointed members of the Orchestra, including most recently our ACO Principal Viola, Stefanie Farrands.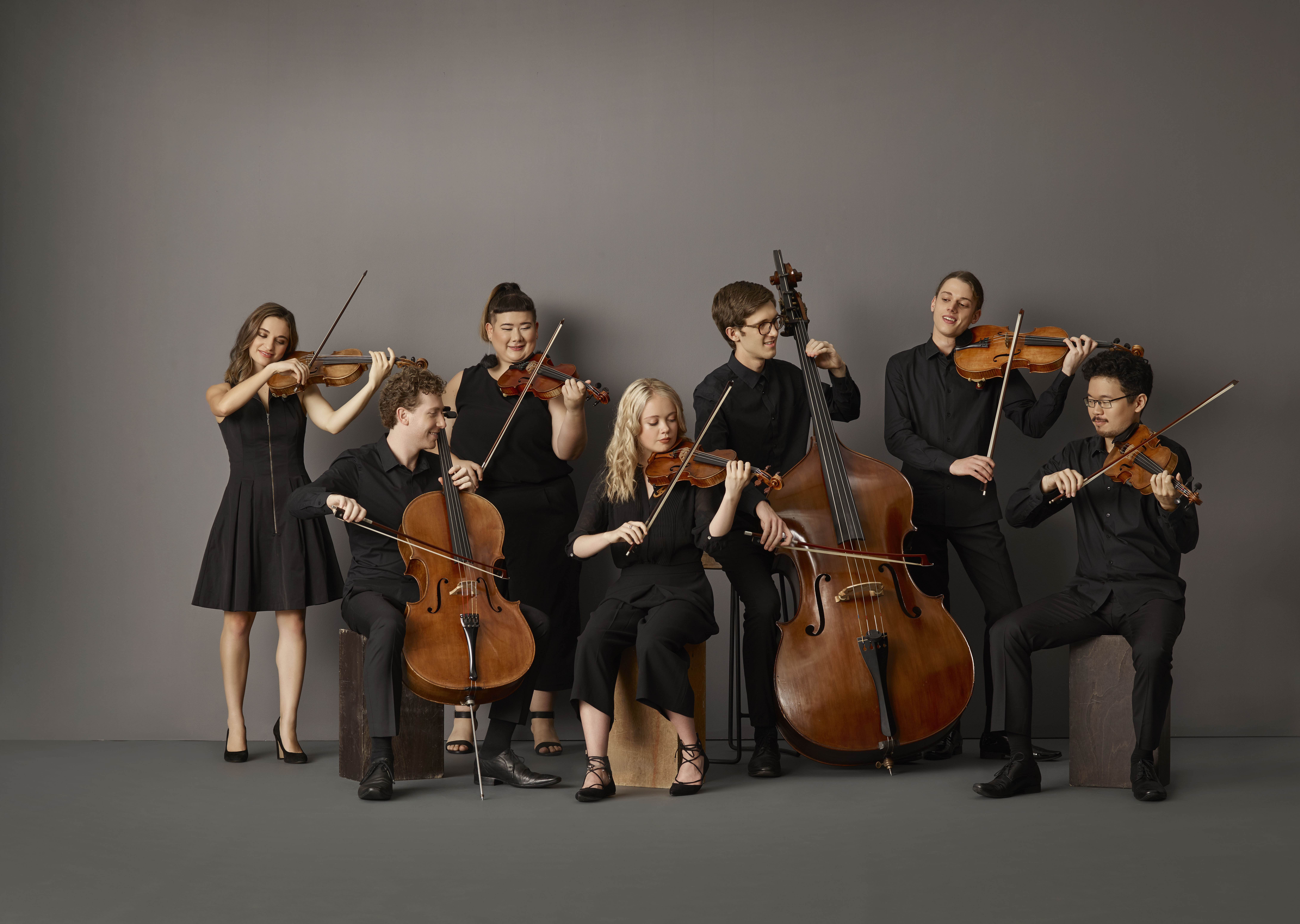 2017 ACO Emerging Artists.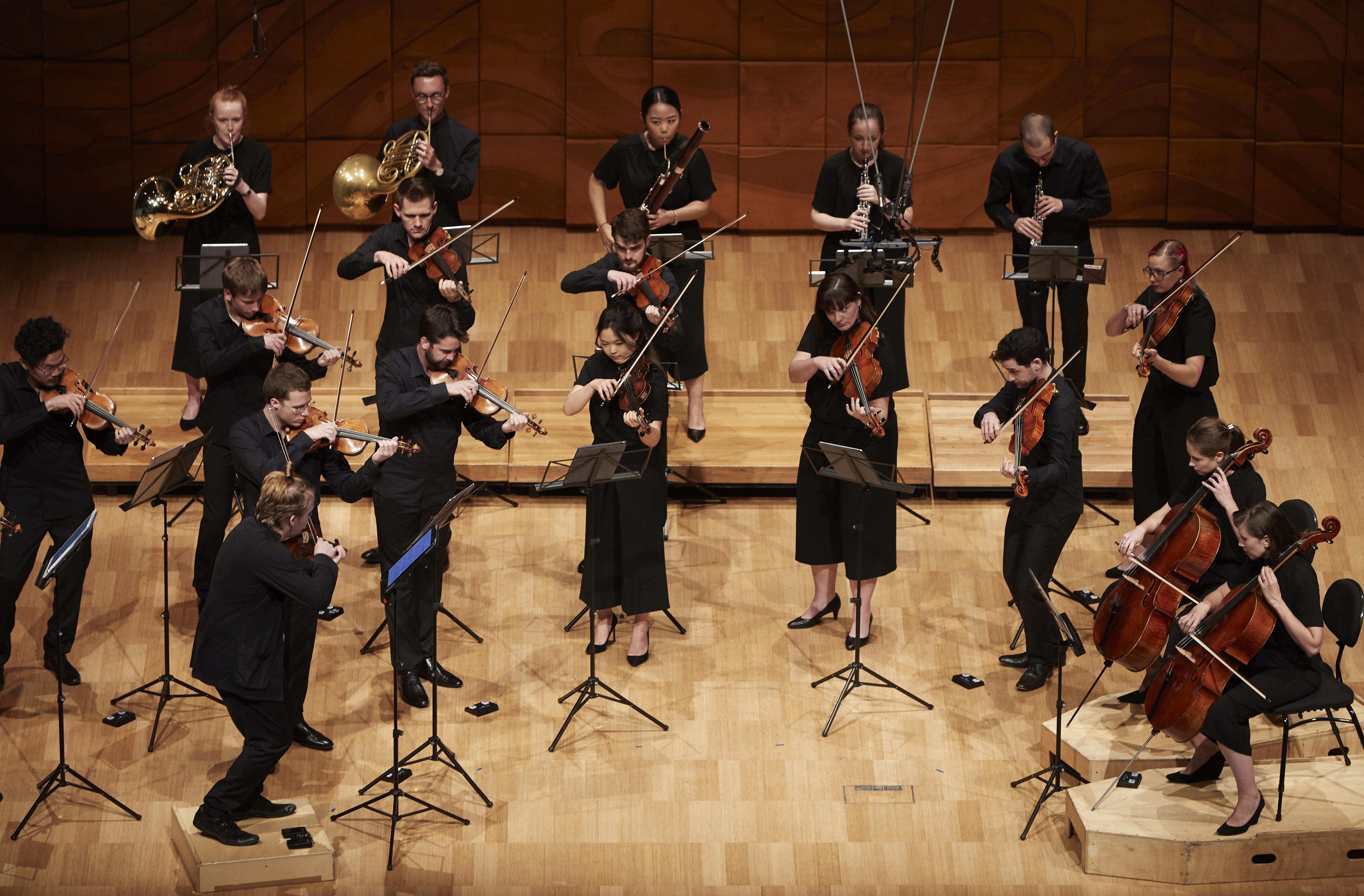 Pekka Kuusisto with the ACO Collective in 2019 at Melbourne Recital Centre.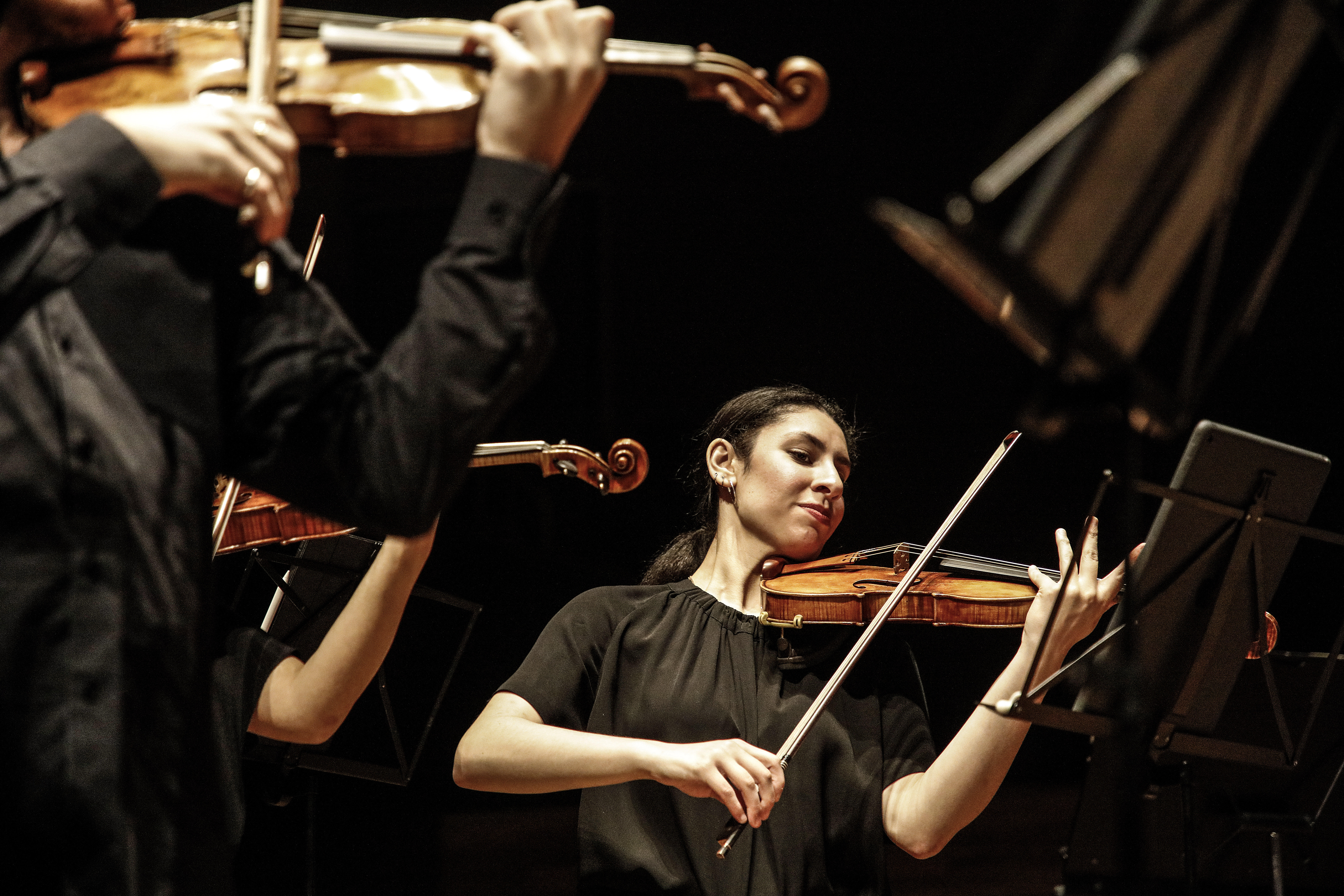 2020 Emerging Artist Phoebe Gardner performing with the ACO.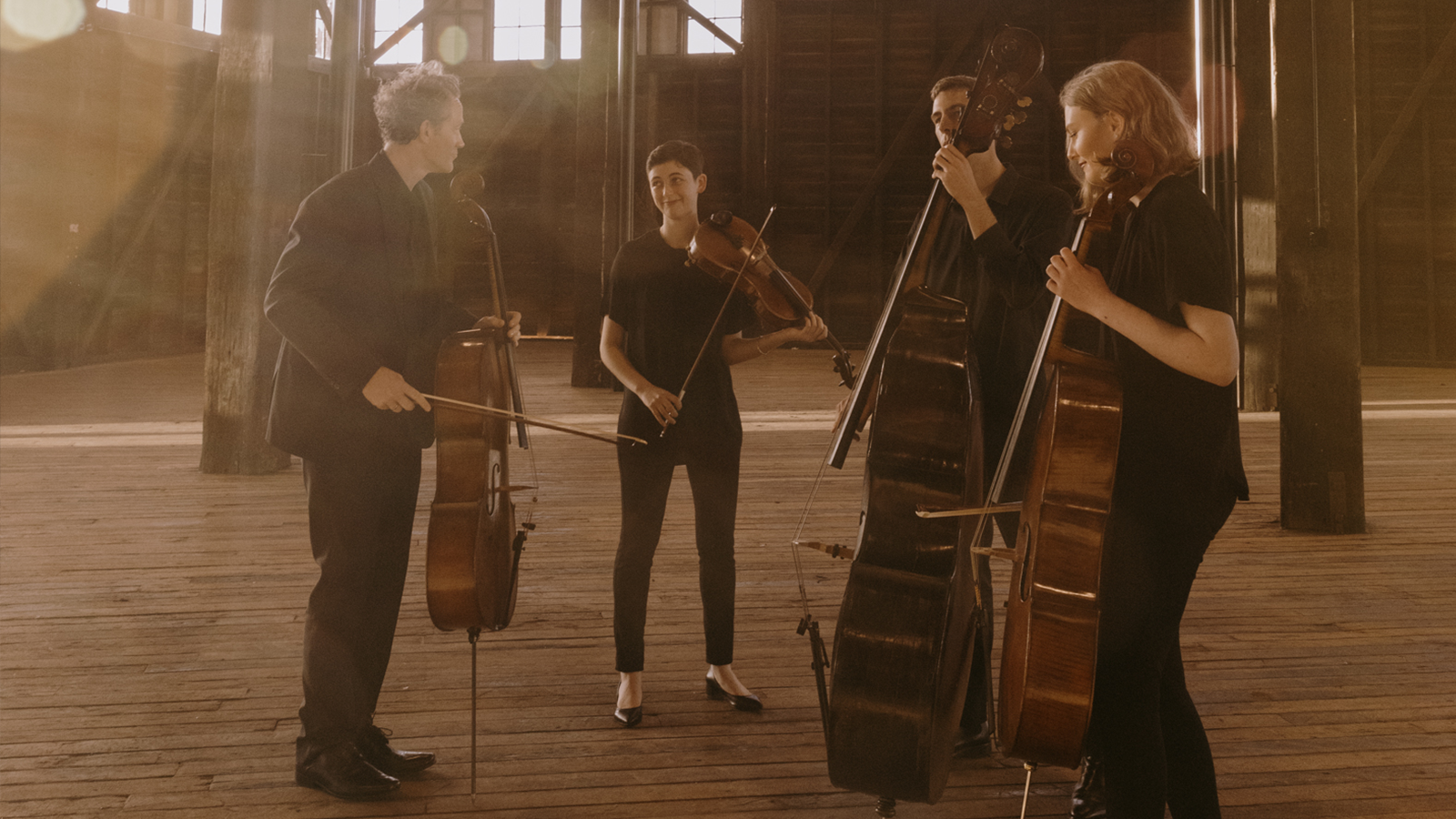 ACO Collective at Pier 2/3 in 2022.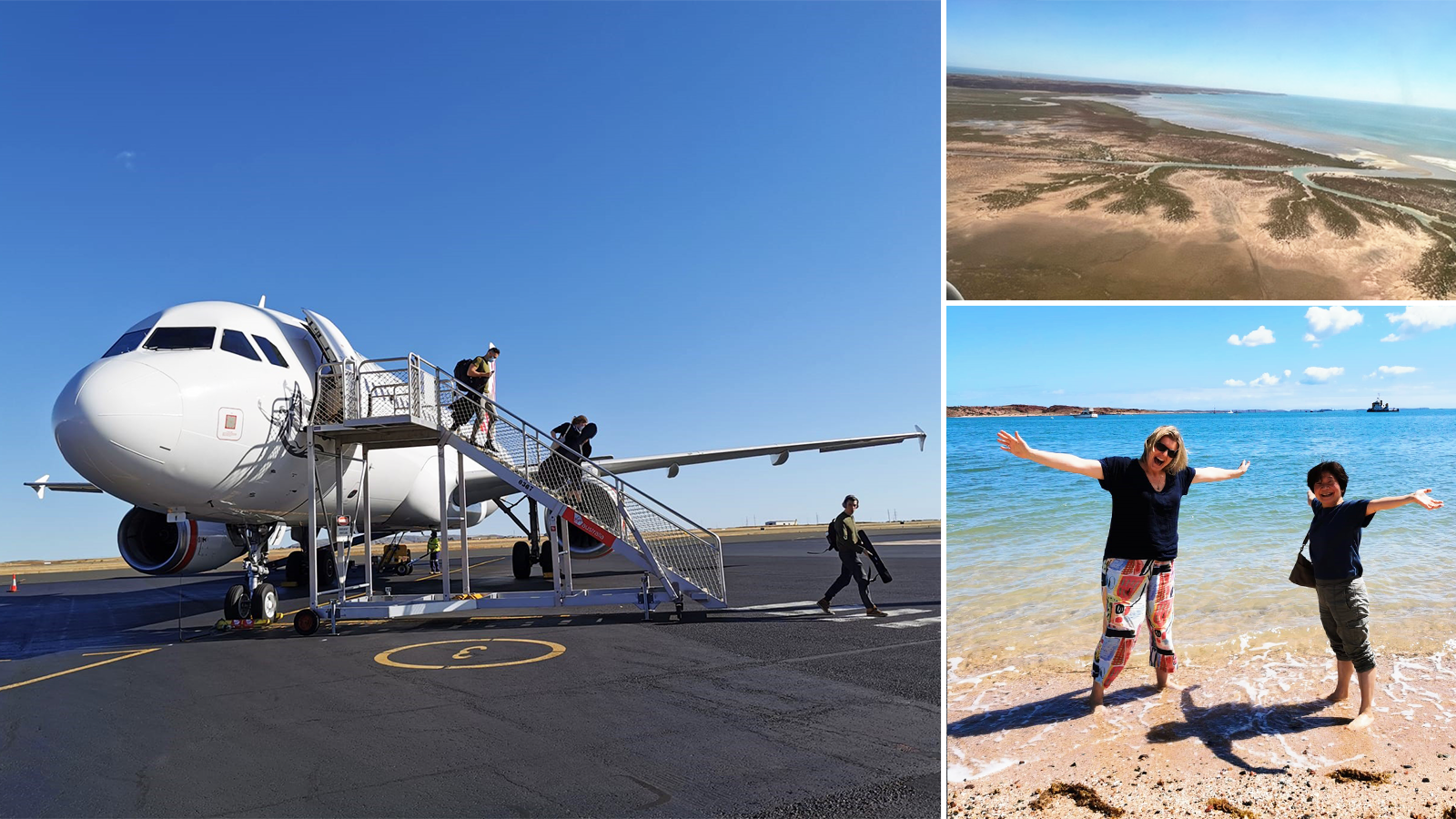 ACO Collective on tour in regional Western Australia.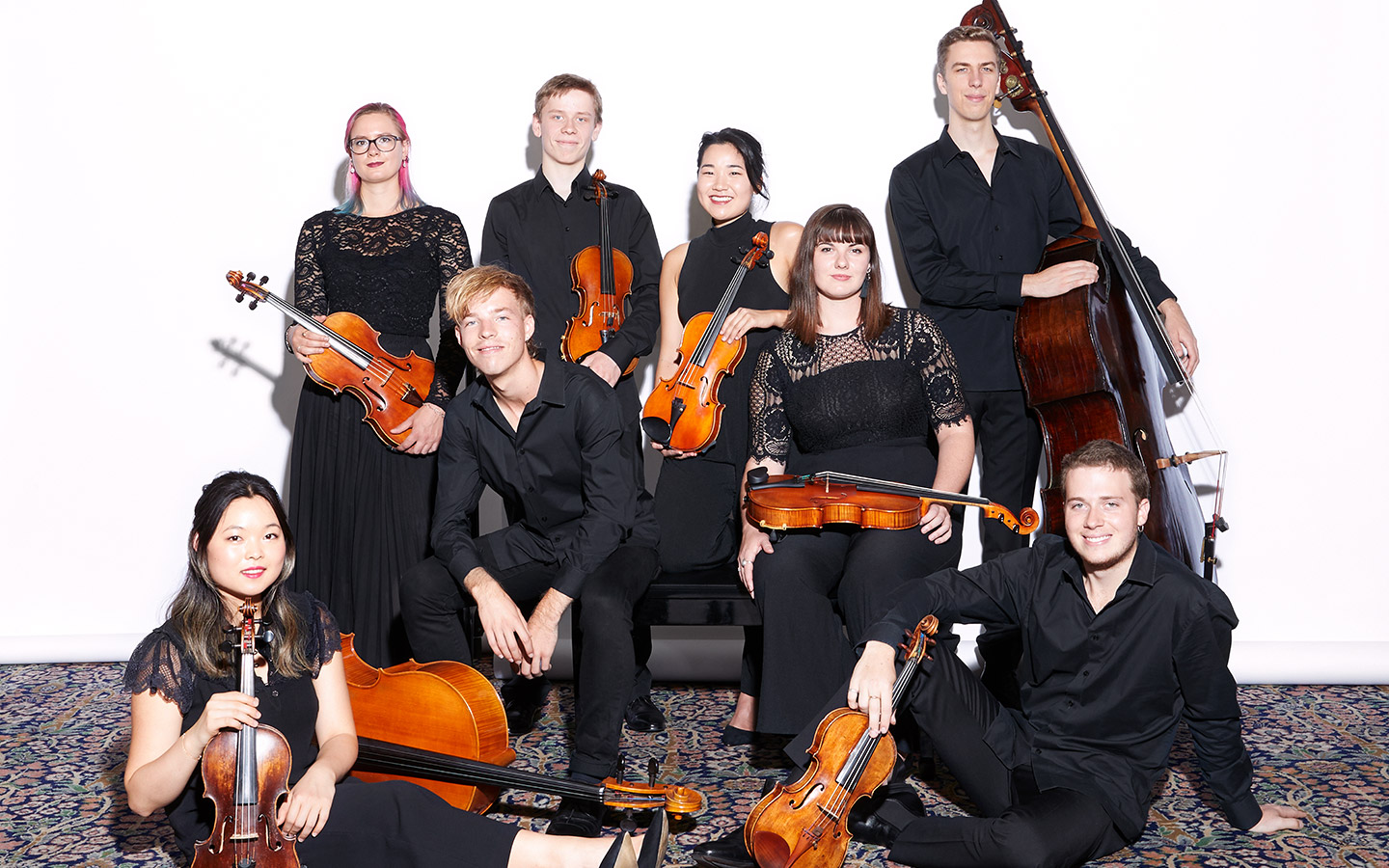 2019 ACO Emerging Artists.
2023 Emerging Artists
We're delighted to announce the seven string players who will be Emerging Artists with the ACO in 2023.

Following a competitive audition process, these exceptional young musicians will spend the year working closely with ACO musicians, and rehearsing and performing as members of ACO Collective, our education and regional touring ensemble.

MEET THE 2023 EMERGING ARTISTS
Applications for the 2024 Emerging Artist Program are now closed.
Key Information:
2024 Emerging Artist Program
The 2024 Emerging Artist Program will include:
Mentorship and individually tailored lessons from core members of the Australian Chamber Orchestra

Paid performance and touring opportunities as a member of the ACO Collective, at our esteemed concert space at Pier 2/3, Sydney and throughout regional Australia.

Multiple intensive programs throughout the year, working side-by-side with ACO musicians as well as renowned guest artists.
Who can apply?
Exceptional violin, viola, cello or double bass players between the ages of 18 and 28 that are Australian citizens or hold permanent residency in Australia, who are able to make themselves completely available for the requisite project periods during 2024.
What are the application requirements?
Applicants are required to submit two separate video recordings of two contrasting works or movements, along with a current CV.
Key Dates
Applications closed Thursday 11 May, 5pm.
Live Round to be held in August 2023.
Support the Emerging Artist Program
You can directly support the next generation of talented string players in the Emerging Artist program by making a tax-deductible donation.
Click here to support the next generation of Australian musicians.

Thank you to the generous supporters of this program.
Patrons
Mark Besen AC and the late Eva Besen AC
Janet Holmes a Court AC

Trusts and Foundations
Patricia H Reid Endowment Fund
The Ross Trust
Emerging Artist Program Alumni
2023
Beatrice Colombis - Violin
Felix Pascoe - Violin
Donica Tran - Violin
Megan Yang - Violin
Ruby Shirres - Viola
Hamish Jamieson - Cello
Adrian Whitehall - Double Bass
2022
Josephine Chung - Violin
Anna da Silva Chen - Violin
Emily Su - Violin
Ruby Shirres - Viola
Charlotte Miles - Cello
2020/2021
Amanda Chen – Violin
Phoebe Gardner – Violin
Leanne McGowan – Violin
Tim Yu – Violin
Dana Lee – Viola
Daniel Smith – Cello
Rohan Dasika – Double Bass
2019
William Huxtable - Violin
Gemma Lee - Violin
Mana Ohashi - Violin
Harry Ward - Violin
Molly Collier-O'Boyle - Viola
Mariette Reefman - Viola
James Morley - Cello
Jaan Pallandi - Double Bass
2018
Lily Higson-Spence - Violin
Mia Stanton - Violin
Sonia Wilson - Violin
Beth Condon - Viola
Henry Justo - Viola
Eliza Sdraulig - Cello
Jaan Pallandi - Double Bass
2017
Natalia Harvey - Violin
Kyla Matsuura- Miller - Violin
Rollin Zhao - Violin
Justin Julian - Viola
Jack Ward - Cello
John Keene - Double Bass
2016
Benjamin Adler - Violin
Riley Skevington - Violin
Nicholas Waters - Violin
Nathan Greentree -Viola
Elizabeth Woolnough -Viola
Alexandra Partridge - Cello
Bonita Williams - Double Bass
2015
Harry Bennetts - Violin
Amy Brookman - Violin
Madeleine Jevons - Violin
Martin Alexander - Viola
Ruben Palma - Cello
Aurora Henrich - Double Bass
2014
Zoe Freisberg - Violin
Emily Sheppard - Violin
Katie Yap - Viola
Rebecca Proietto - Cello
Hugh Kluger - Double Bass
2013
Doretta Balkizas - Violin
Anne-Marie Johnson - Violin
Benjamin Caddy - Viola
Adam Szabo - Cello
Joseph Bisits - Double Bass

2012
Glenn Christensen - Violin
Liisa Pallandi - Violin
Thibaud Pavlovic-Hobba - Violin
William Clark - Viola
Anna Pokorny - Cello
Phoebe Russell - Double Bass
2011
Daniel Kowalik - Violin
Lachlan O'Donnell - Violin
Anna O'Hagan - Cello
Thomas Chawner - Viola
Tim Byrne - Double Bass
2010
Michael Brooks-Reid - Violin
Monique Lapins - Violin
Christopher Cartlidge - Viola
Eleanor Betts - Cello
Muhamed Mehmedbasic - Double Bass
2009
Janet Anderson - Violin
Holly Piccoli - Violin
Peter Clark - Violin
Neil Thompson - Viola
Sharon Draper - Cello
Ben Farrands - Double Bass
2008
Madeleine Boud - Violin
Rebecca Chan - Violin
Cameron Hill - Violin
Stefanie Farrands - Viola
Michael Dahlenburg - Cello
Douglas Rutherford - Double Bass
2007
Emily Dellit - Violin
Rachel Homburg - Violin
Emily Dupere (Thompson) - Violin
Charlotte Burbrook de Vere - Viola
Paul Zabrowarny - Cello
Paul O'Brien - Bass
2006
Jennen Ngiau-Keng - Violin
Marianne Broadfoot - Violin
Victoria Jacono - Violin
Katherine Corecig (Potter) - Viola
Eve Silver - Cello
Peter McLean - Bass
2005
Elizabeth Gormley - Violin
Christina Katsimbardis - Violin
Merewyn Bramble - Viola
Louise McKay - Cello
Charlotte Roberts - Cello