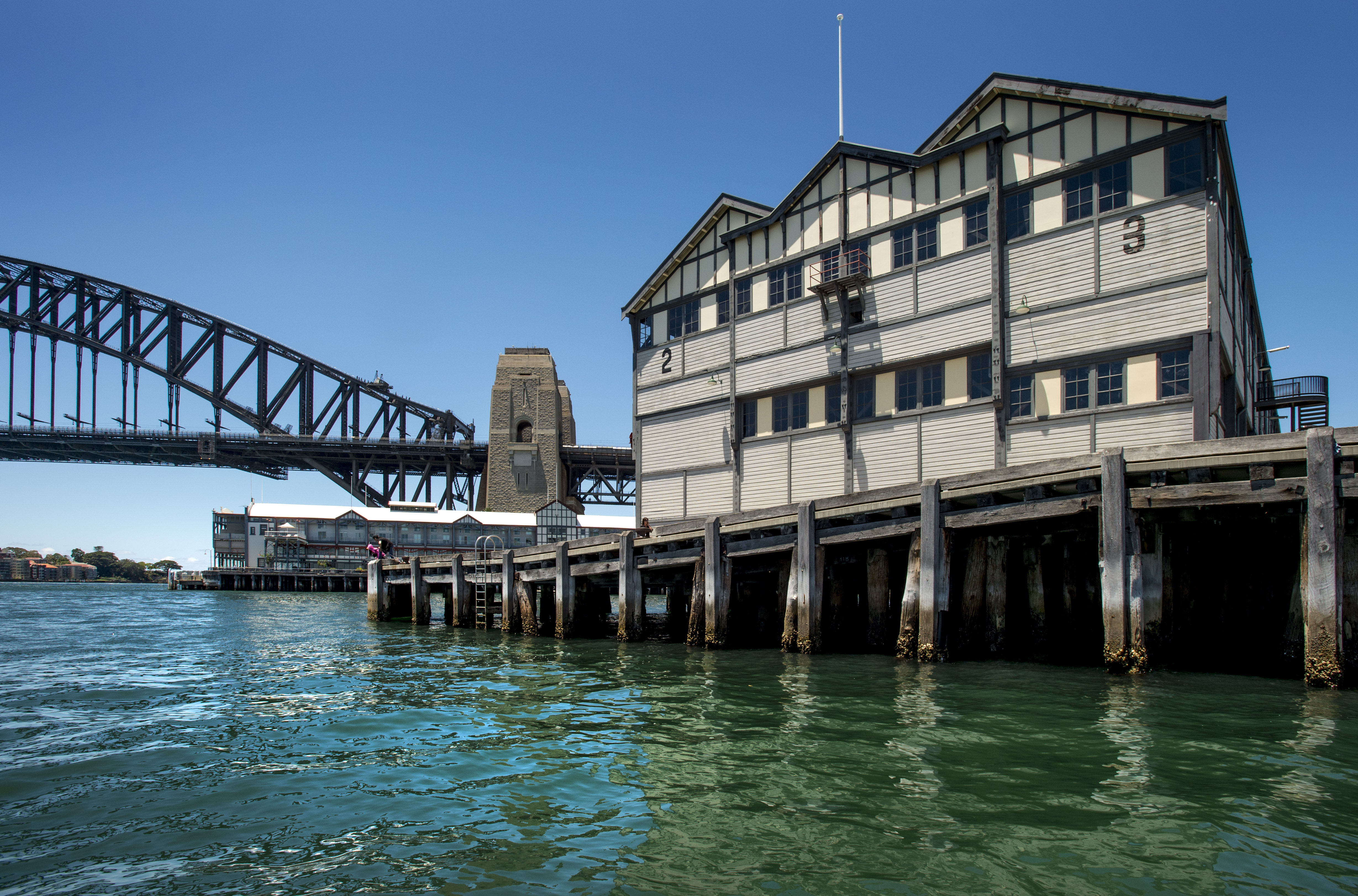 ACO Revealed: Pier 2/3 Capital Campaign
Our new home in Sydney's Walsh Bay Arts Precinct is a place where extraordinary music is not just created and performed, but truly shared with everyone. We hope you enjoy exploring this once-in-a-lifetime project. Please take this opportunity to play your part in the ACO's history and in its bold new future by supporting our Pier 2/3 Capital Campaign.
"A new era for the ACO and for our supporters." - Richard Tognetti AO
A NEW HOME FOR A NEW ERA
The last 47 years has seen the remarkable transformation of the ACO from a small group of passionate musicians rehearsing above a shop in Kings Cross, to the international orchestra you know and love today. With the help of our incredible audiences and supporters, we've grown into a world-renowned ensemble, and our commitment to collaboration, creating new work and cultivating new talent has earned us a singular place in Australia's cultural landscape.

Throughout the decades, including the last two in underground premises in Circular Quay, we've dreamed of a permanent home, a place where great music is not just created and performed but truly shared – with everyone.

The ACO's new home at Pier 2/3 in Sydney's Walsh Bay Arts Precinct is the culmination of this dream. Perched above a breathtaking expanse of the harbour in the heart of Sydney's revitalised cultural precinct, it's the kind of space that throws the doors of possibility wide open, inviting collaboration, outreach, education and innovation on a whole new level.

Thanks to the investment of the NSW Government, together with our generous Pier 2/3 Foundation Patrons, our dream has become a reality, but we still need your help even as we settle into our new home.

Please consider making a donation to our Pier 2/3 Capital Campaign to help us realise our ambitious target of $20 million and fully realise this once-in-a-lifetime project. Your gift, no matter the size, will make a big difference. This is your opportunity to participate in creating a bold new future for your orchestra and our audiences, and in so doing, play a critical role in creating music history.
"The opportunity for the ACO to finally have a permanent home at Pier 2/3 has been an ambitious and long-held dream, one that has been decades in the making, and represents a new era for the ACO and for our supporters.
Our relocation to the vibrant, inspiring, and collaborative Walsh Bay Arts Precinct ushers in a vast spectrum of new programs and opportunities, from the expansion of our Learning & Engagement programs, to hosting engaging and provocative talks and ideas, and intimate recitals that spotlight the extraordinary talents of my colleagues in the Orchestra.
None of this is possible without you, our generous supporters. Thanks to you, Pier 2/3 will not just be a new space for the ACO; it will be a home for all of us – now, and for generations to come." - Richard Tognetti AO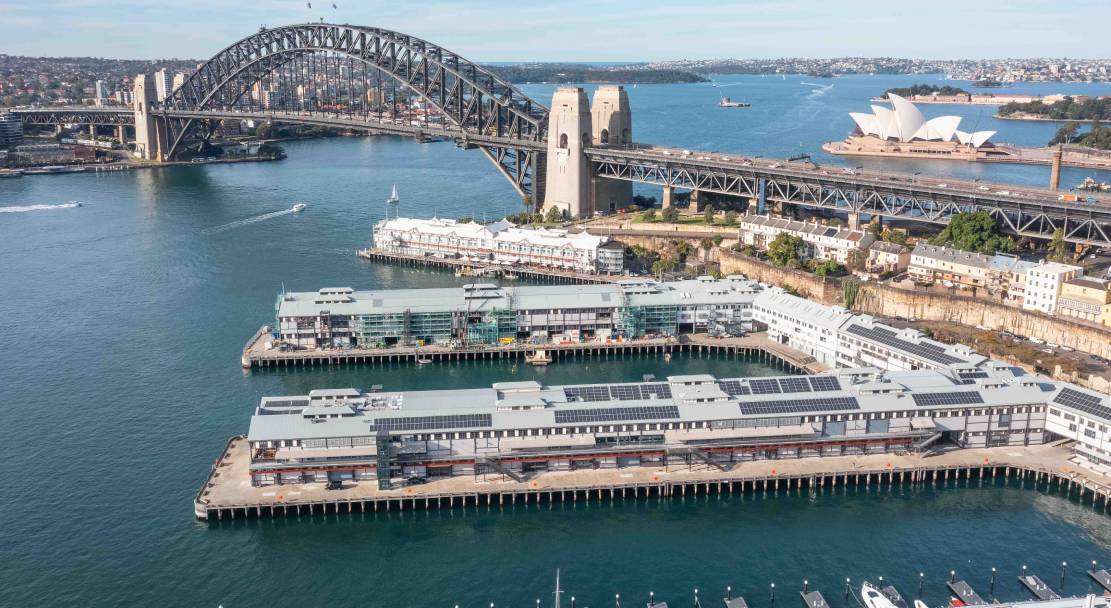 OUR NEW SPACES

Responding to both the history of Walsh Bay's piers and the beauty of the natural surroundings, our new home is state-of-the-art, sustainable and architecturally sensitive. The ACO occupies the top two floors at the harbour end of Pier 2/3, affording audiences astounding bridge and harbour views, with easy access to the bustling cultural precinct.
"It is a joy to support the transformation of Pier 2/3 into a world-class rehearsal, performance and recording venue for our already brilliant ACO. I believe it will be an inspiration to them all and a fitting background in which to create further master performances." - Angela Compton, Pier Supporter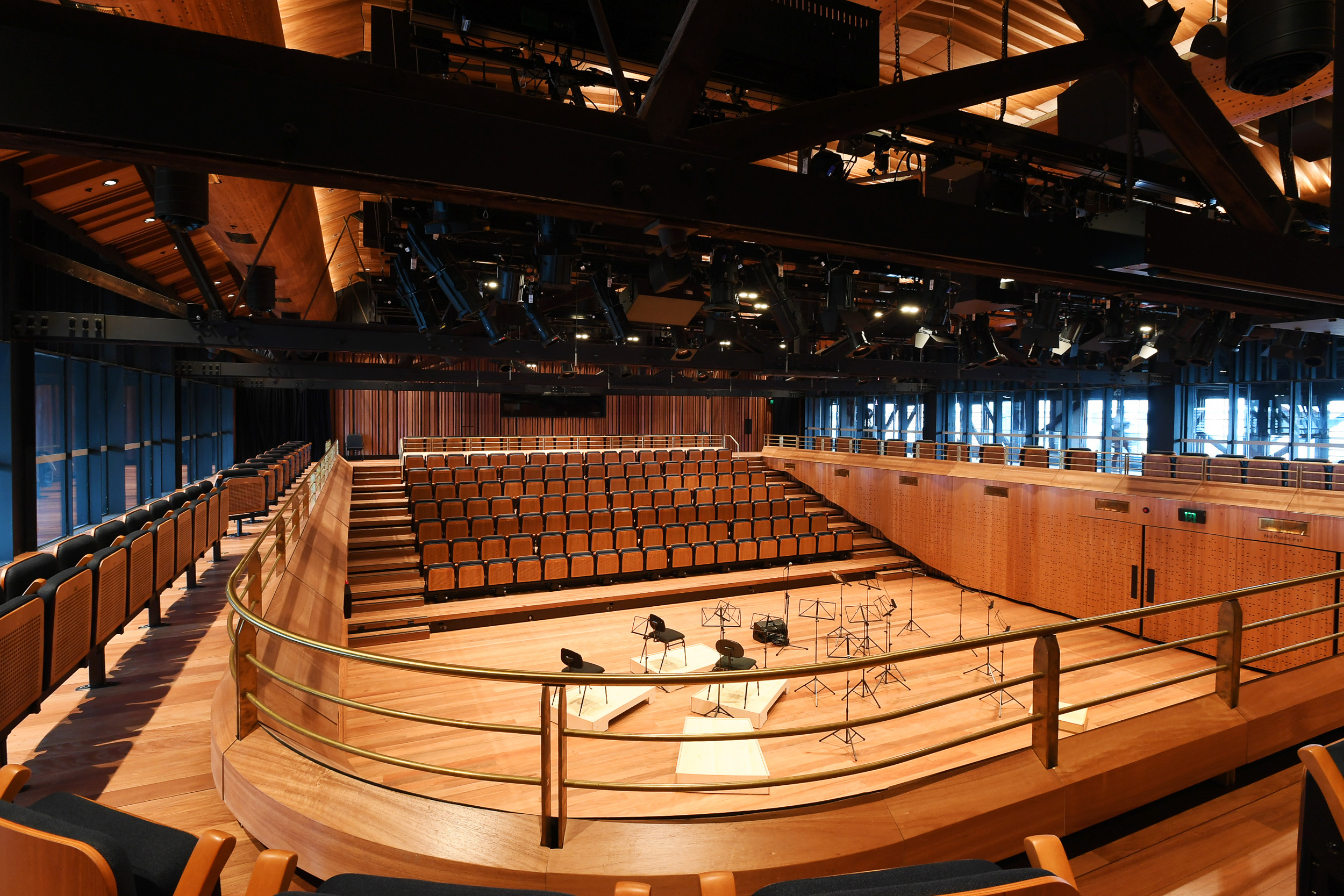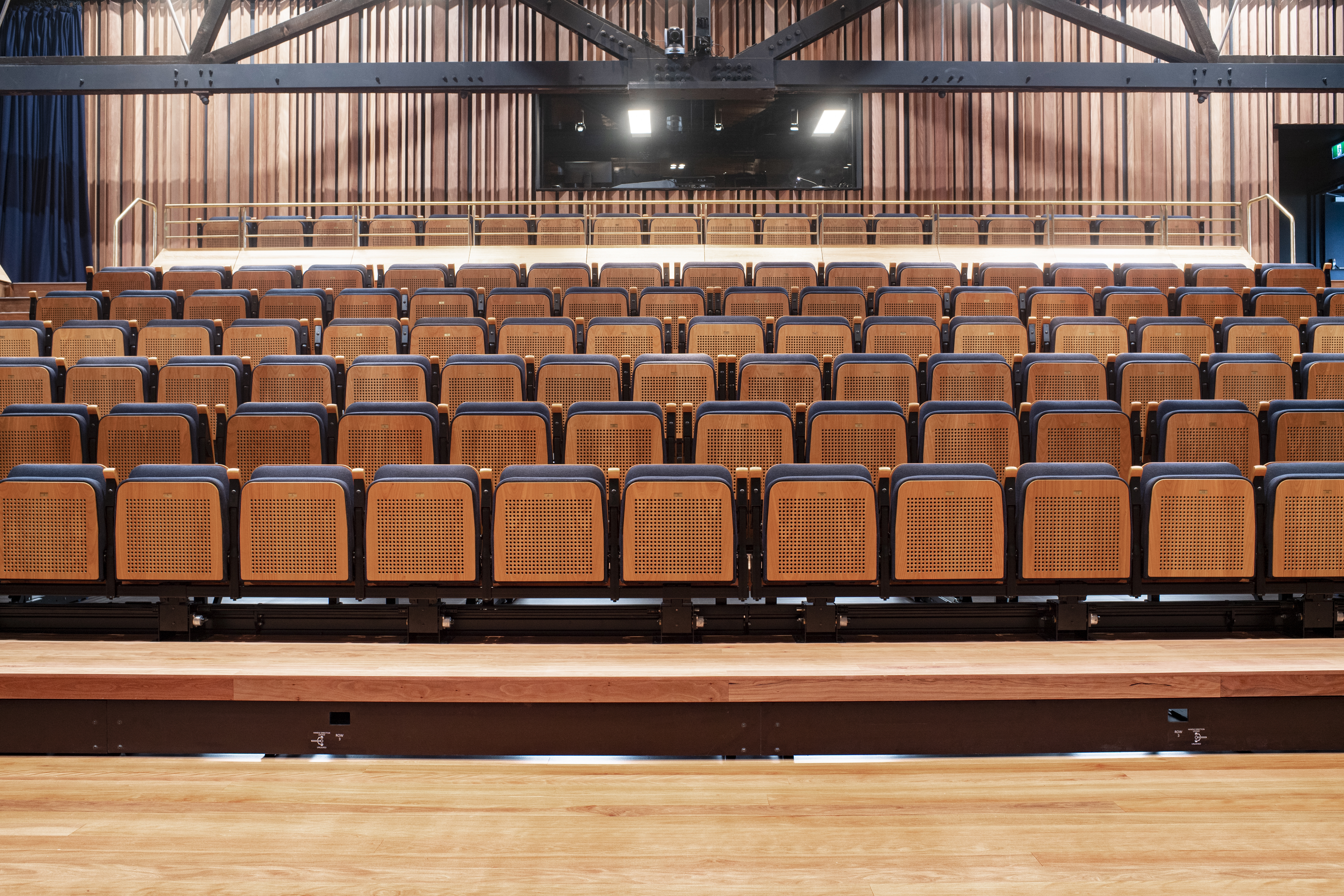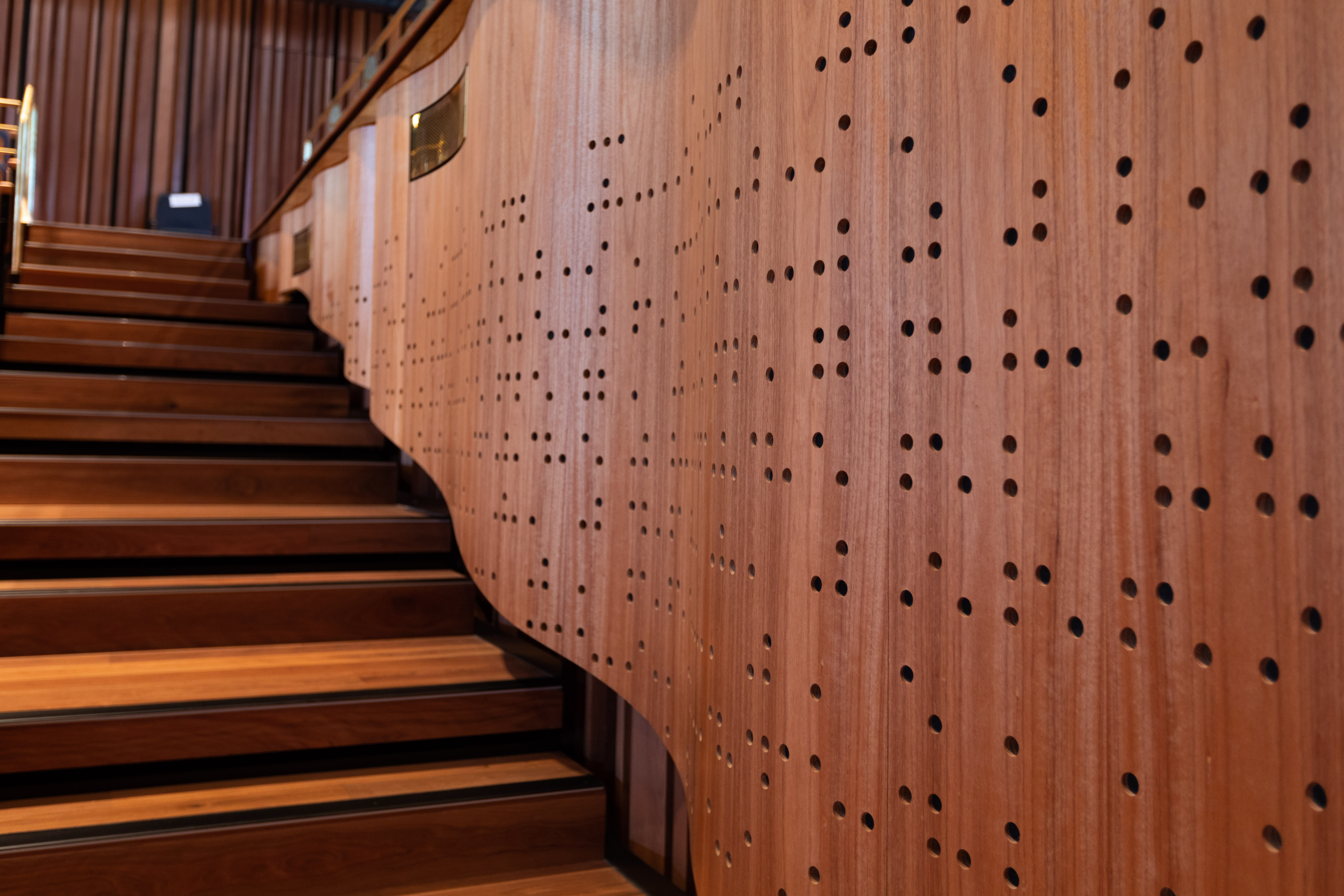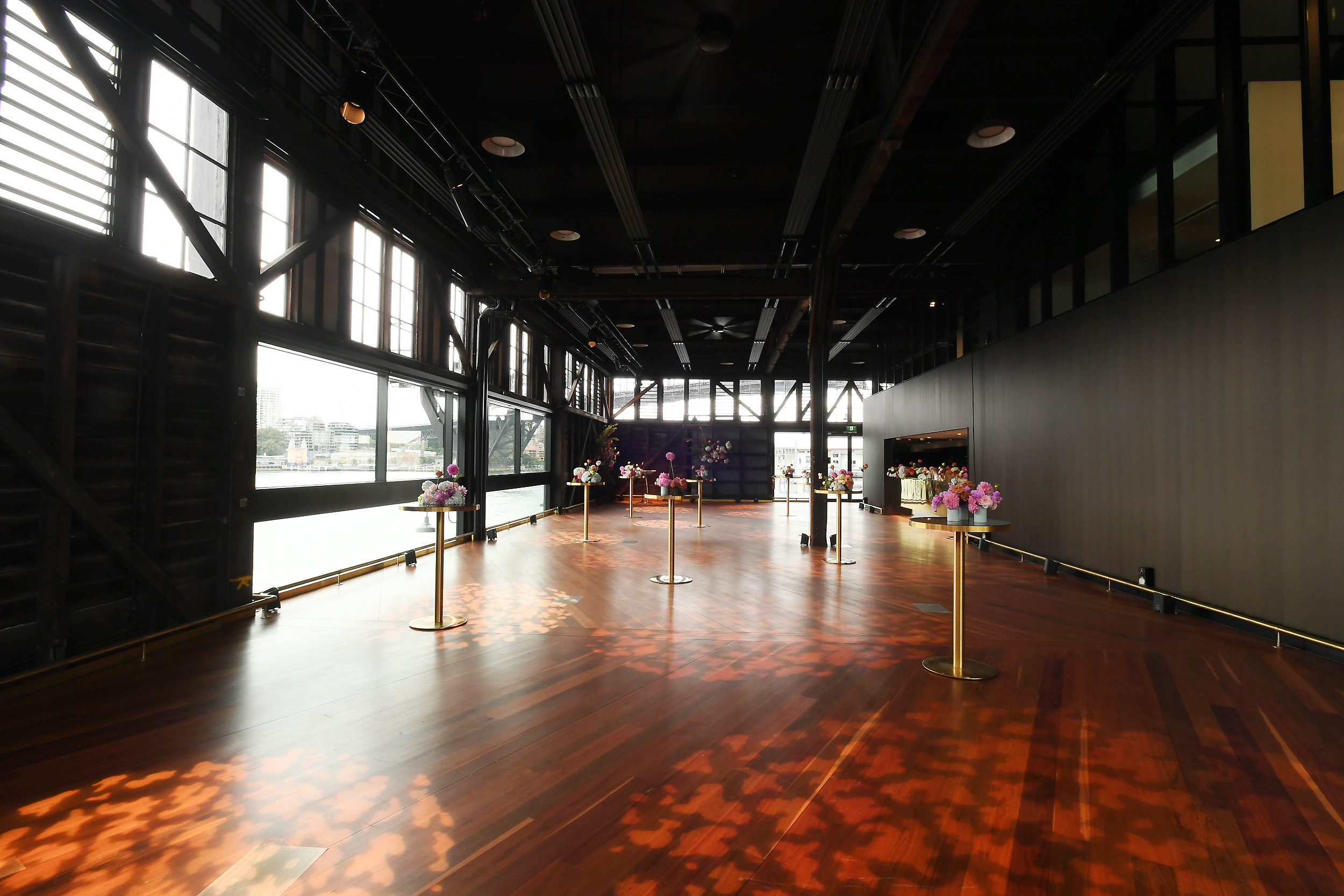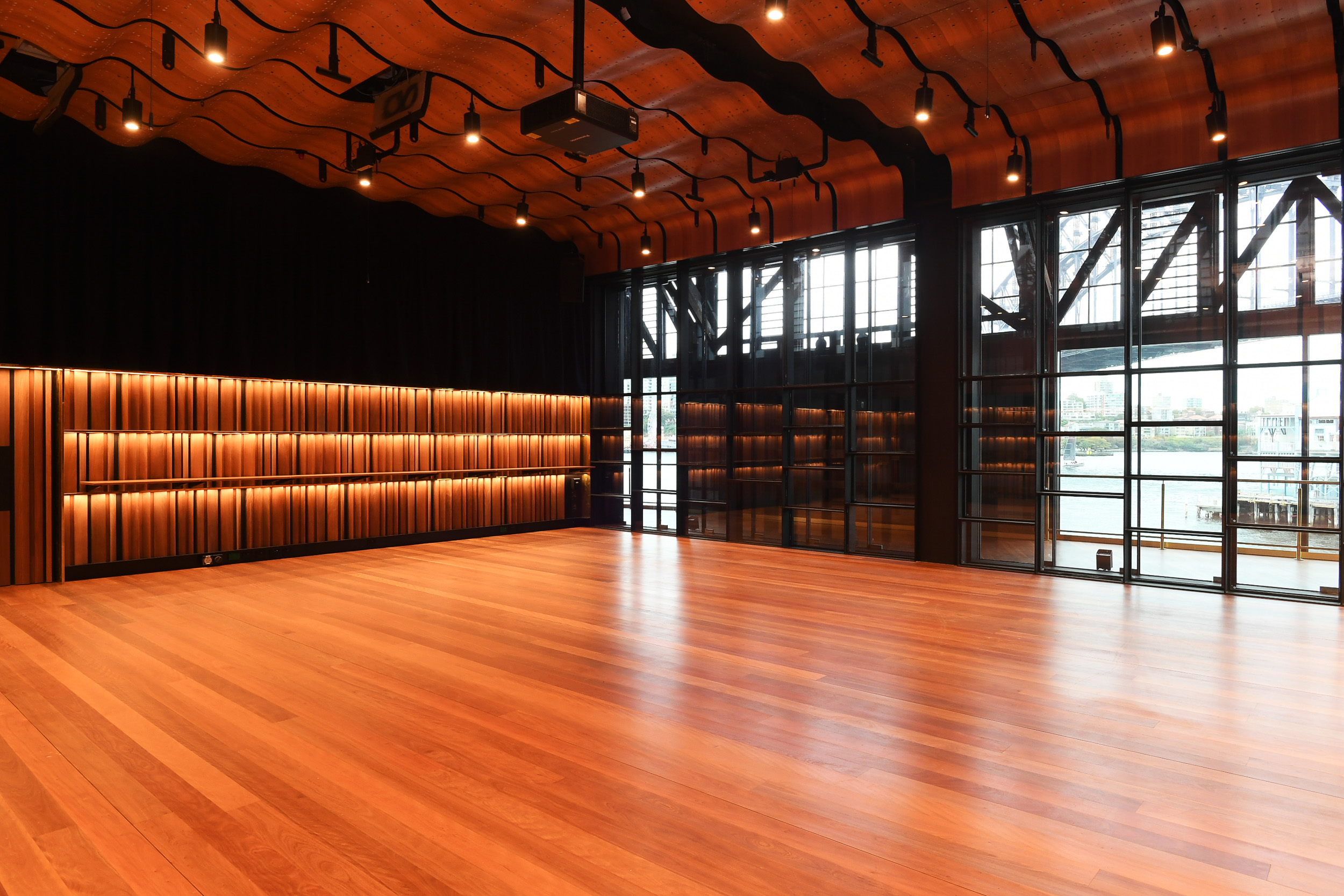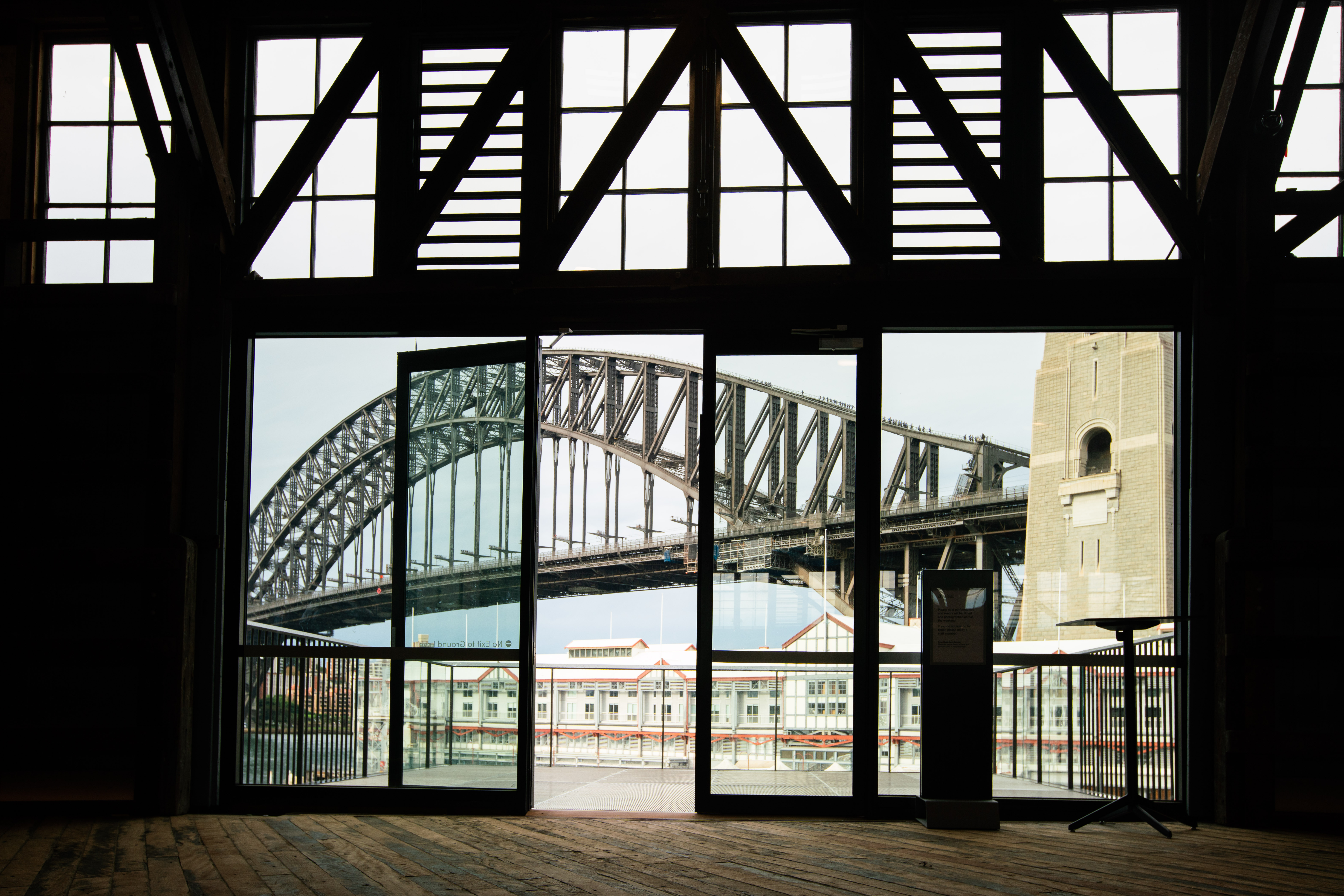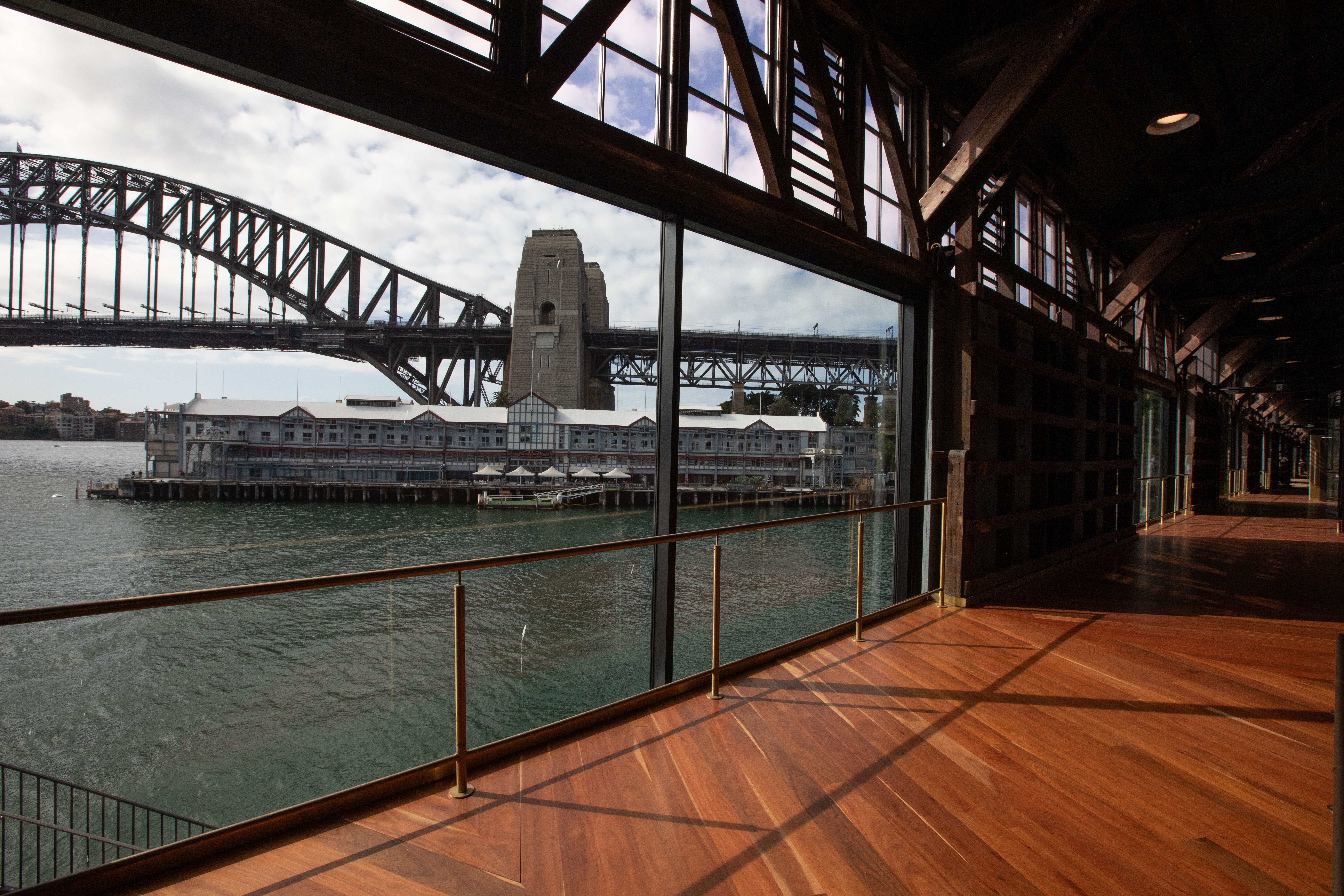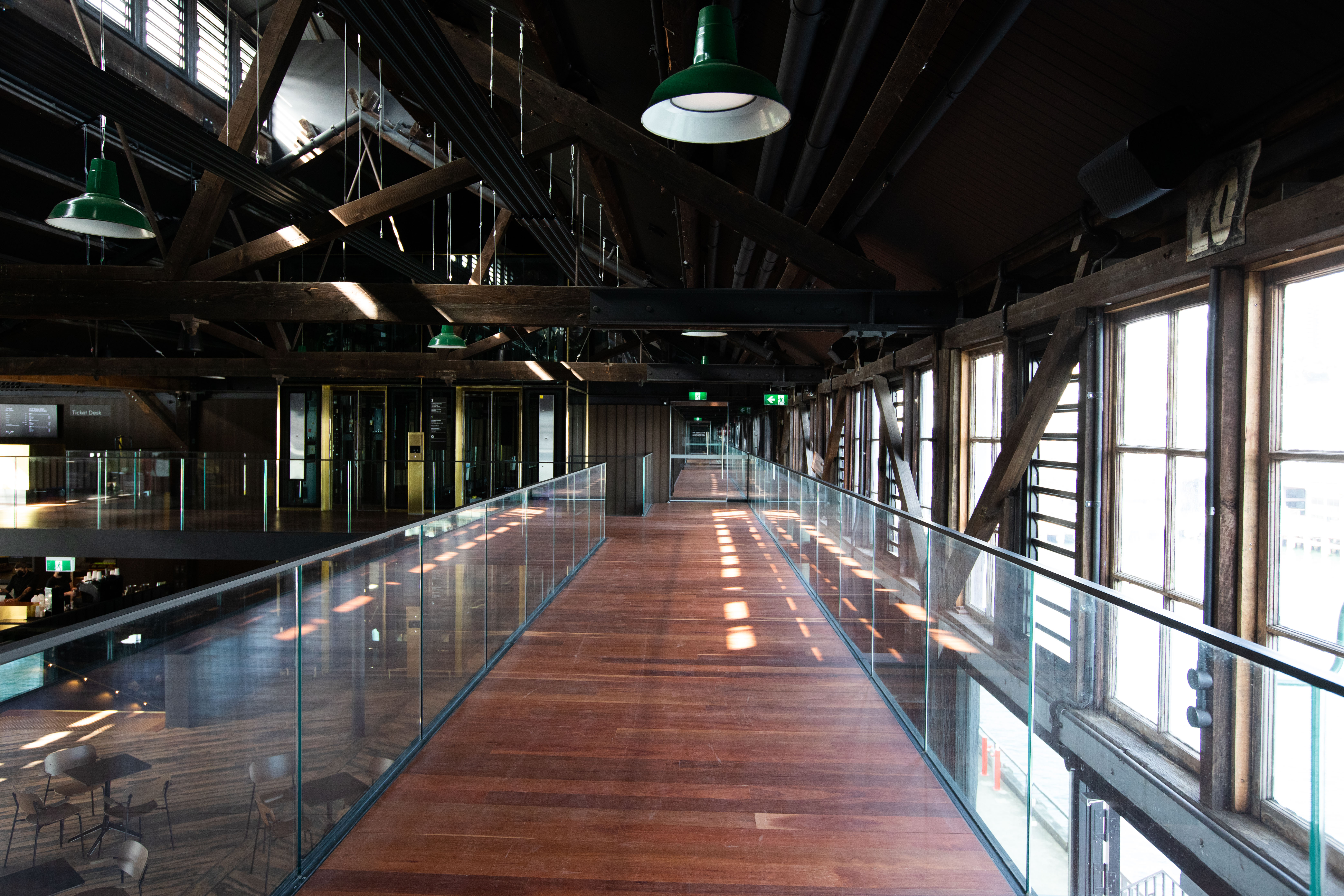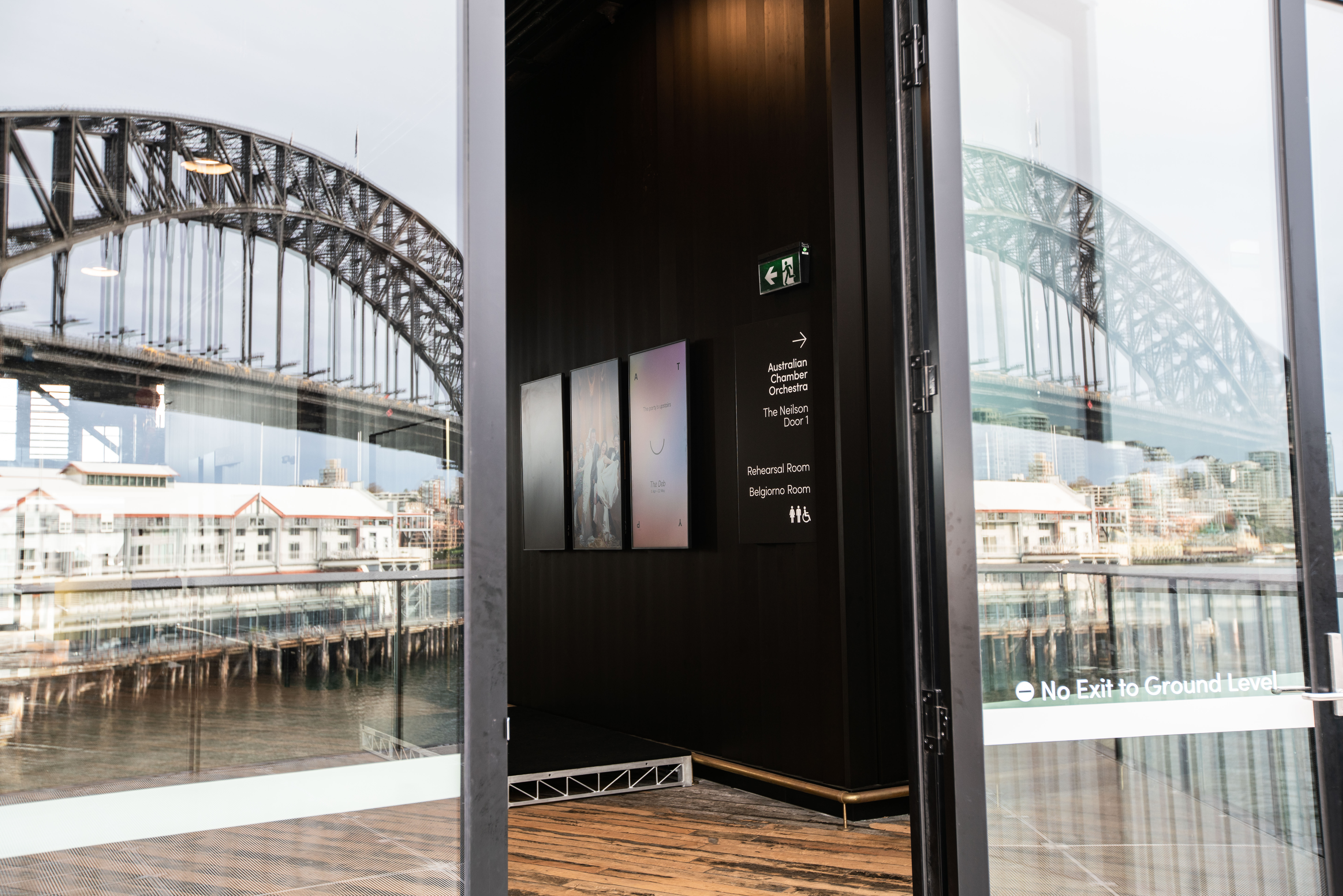 Looking into the Level 1 Foyer
"The redevelopment of the Walsh Bay Arts Precinct is a priority cultural infrastructure project for the NSW Government. It will create a public arts and cultural hub on Sydney's waterfront, while preserving its iconic heritage.

As a key part of the Precinct, it is our government's great pleasure to create a new and permanent home for the Australian Chamber Orchestra. This significant government investment, together with the generosity of private patrons, will provide a platform for the ACO to go from strength to strength, broadening its remit and providing an accessible resource for audiences, artists, students and artistic organisations well into the future."

- The Hon. Don Harwin MLC
Leader of the Government in the Legislative Council
Special Minister of State
Minister for the Public Service, Employee Relations, Aboriginal Affairs and the Arts
Vice President of the Executive Council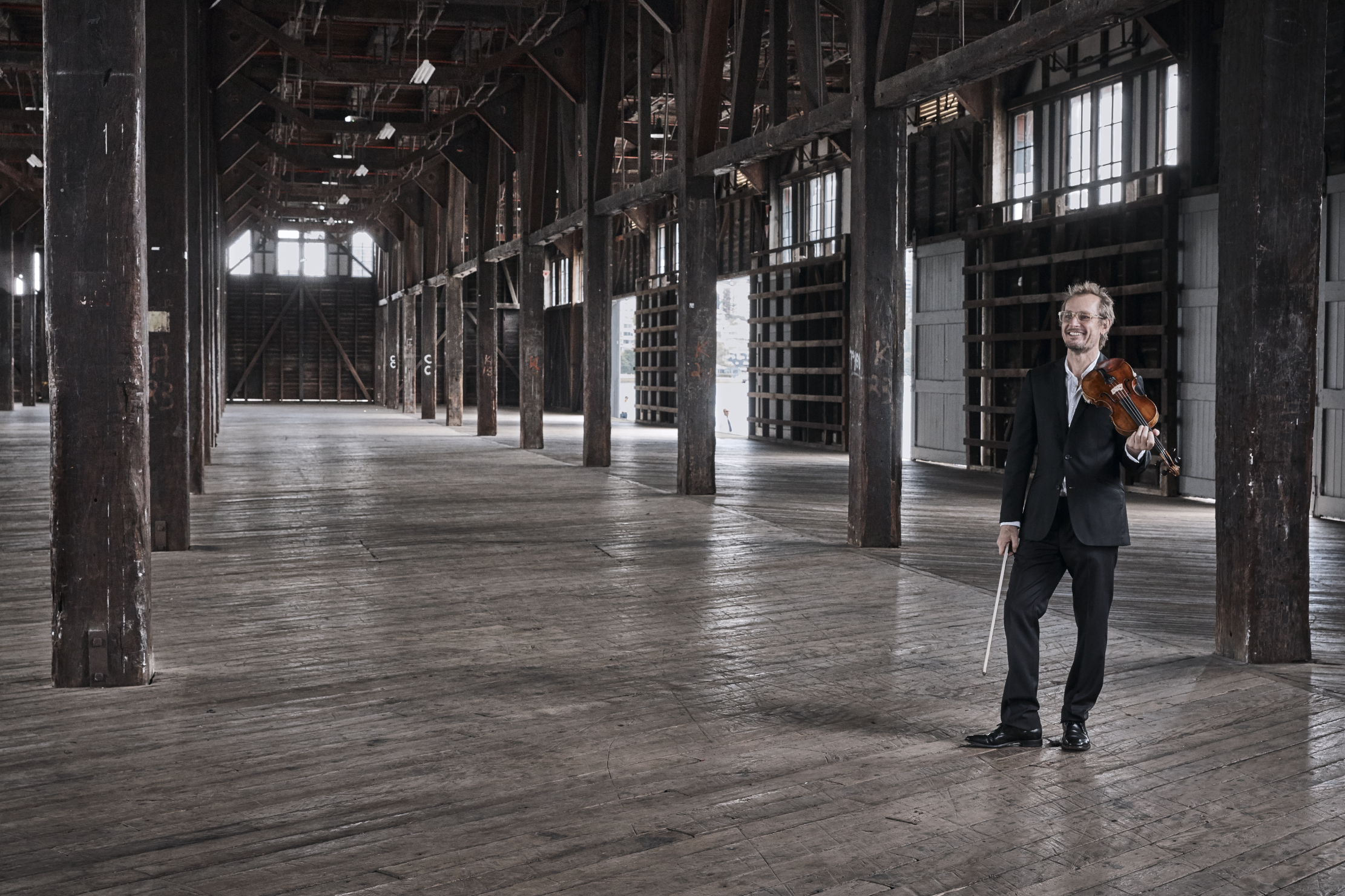 Making Music
The ACO's new home belongs to everybody. Featuring intimate performance, rehearsal and practice spaces alongside state-of-the-art recording and broadcast facilities, it's both a highly tuned instrument and a welcoming space embracing audiences, communities, and collaborators from every corner of Australia and the world.
In addition to our National Concert Season performances at City Recital Hall and Sydney Opera House, we are presenting a new series of initiatives at Pier 2/3 that reimagine and reinvigorate the concert experience. From intimate recitals to immersive shows for children and families, you can explore our inaugural Pier 2/3 offering
here
.
The programs we create at Pier 2/3 will also have a life outside Sydney, through live performance or a program of live streams, providing access to our new home to audiences across Australia and beyond.
History and Traditional Ownership
The Walsh Bay Arts Precinct is on Gadigal land, known originally by the Aboriginal names of Tar-ra and Tullagalla.
The distinctive timber wharf of Pier 2/3 was constructed in the 1920s and attained heritage status in 1999. Award-winning architectural firm, Tonkin Zulaikha Greer has approached the redevelopment with the utmost sensitivity, restoring the industrial character of the wharf in an award-winning cutting-edge design that's contemporary, sustainable and beautiful, maximising the possibilities of the space and its relationship to the water.
The ACO acknowledges the Gadigal people of the Eora Nation as traditional owners of this land. It's a space on which we are proud to work and create.
Future Sustainability
The ACO is proud to be a truly national and international orchestra, typically performing to concert audiences of 100,000 people across Australia as well as to audiences around the world. The ACO is a not-for-profit company which typically self-generates 90% of its own income through ticket sales, private philanthropy and corporate sponsorship.
Our new home provides the ACO with vital opportunities to increase our entrepreneurial revenue through venue hire and other commercial activities. Pier 2/3 will further support the ACO's financial sustainability, ensuring that your orchestra can reinvest and provide artistic dividends to delight audiences for generations to come.
Pier 2/3 is a sustainable home for music, today, tomorrow and well into the future.
Artist Development & Collaboration
The ACO has always been a lightning rod for collaboration, bridging genres and art forms to explore bold ideas and create visceral new work. With dedicated spaces to stretch our wings and bring others into the fold, the possibilities for creative collaboration are now boundless.

Pier 2/3 is not just a new home for the ACO, it's a new home for music – one that everyone can be proud of. As the only professional music venue in the Walsh Bay Arts Precinct, it provides much needed affordable spaces for small to medium companies and musicians to rehearse, perform and showcase their work; musicians of all genres from all over Australia. It also supports workshops and multi-artform projects from creatives and community members of all ages, backgrounds and abilities.

The ACO shares Pier 2/3 with Bell Shakespeare and Australian Theatre for Young People. The revitalised Walsh Bay Arts Precinct, including the adjacent Wharf 4/5, is now home to a group of great companies, including Sydney Theatre Company, Sydney Dance Company, Bangarra Dance Theatre, Gondwana Choirs, The Song Company and Sydney Philharmonia Choirs.
HOW TO SUPPORT
When you donate to the Pier 2/3 Capital Campaign, you become a part of the ACO's new and permanent home. But it's much bigger than that. This is an opportunity for you to make history and leave a legacy that will resonate for generations to come. The value of music and the performing arts in all our lives has never been so significant. Your gift is a profound way to contribute towards the cultural life of Australians, young and old, well into the future.

All donations can be made in full or in instalments, and you can schedule them to be made at a future date. Donations and dedications can also be made in someone else's name to celebrate the life of a loved one.

1. Pier Leaders ($250,000+)
We invite you to join leading philanthropists who have already made extremely generous gifts to support the ACO's new home. We would be honoured to name one of our new spaces in recognition of your gift.

2. Peer to Pier Group ($10,000 – $249,000)
The ACO is supported by a tight-knit community of music lovers. Join your peers and make a contribution at one of the following four major gift levels:
- $100,000+
- $50,000+
- $25,000+
- $10,000+

3. Pier Supporters (<$10,000)
Every gift makes a difference. Donations at all levels are deeply appreciated and valued. It will take many of us working together to make our dream of a permanent home for all music lovers a reality. We invite you to become one of our Pier Supporters at a level of your choice.

4. Musical Chairs
For the first time in our history, we are able to offer you the opportunity of dedicating a chair in someone's name. It could be named after you, your child, grandchild or loved one. It could be used to mark a special occasion or anniversary. It could simply be a special gift for someone close to you. Your contribution will be acknowledged with an engraved plaque on the back of your chosen seat.

Dedicate a fixed seat in The Neilson - $5,000
There are 203 fixed seats in our state-of-the-art performance space, The Neilson (named after our inspirational Pier Leader, Kerr Neilson and his family). Dedicate your seat before they're all taken!

Dedicate a loose chair - $3,000
There are 230 loose chairs that will be used as required across both spaces –The Neilson and The Studio.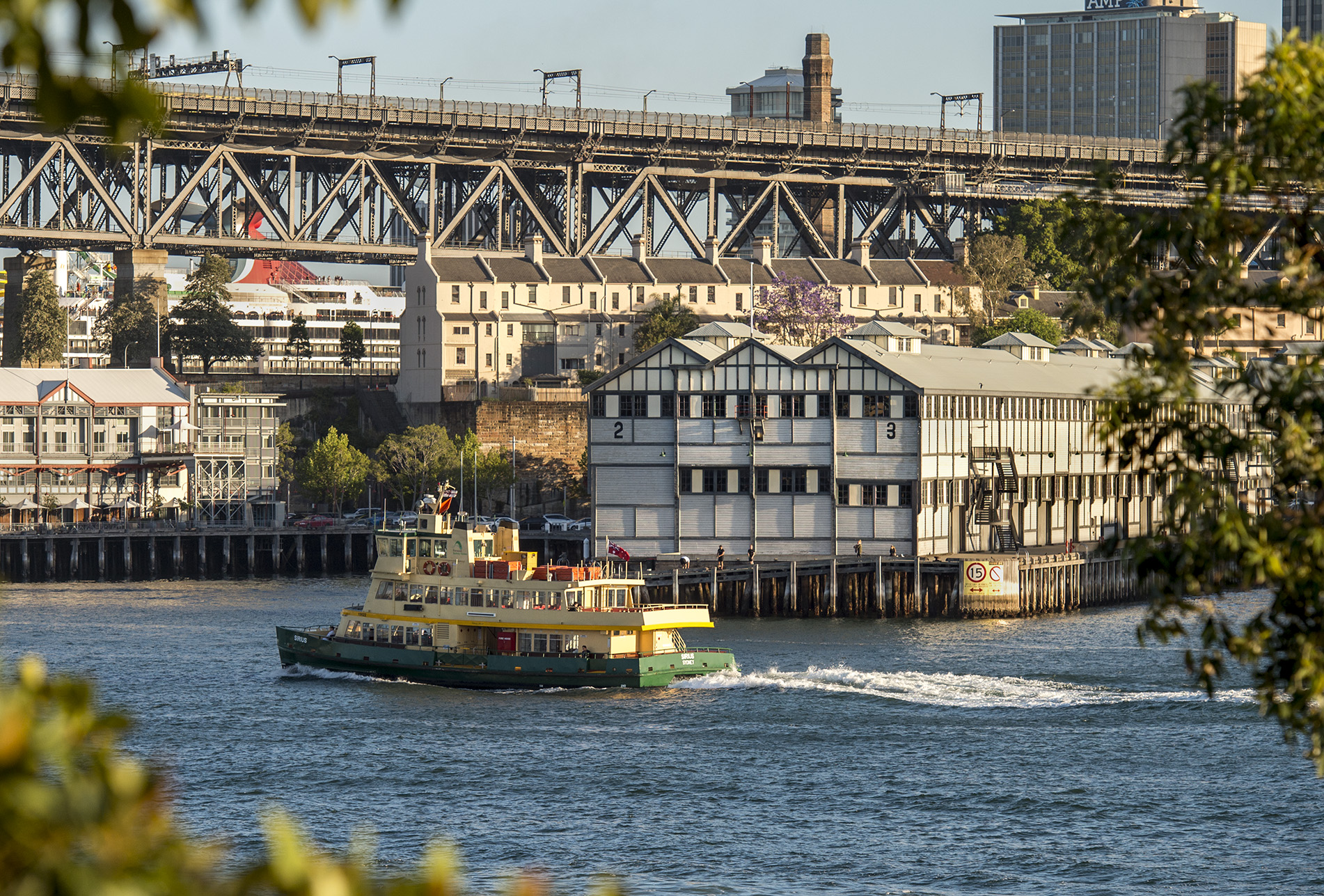 "This entire Wharf project is about linking the past to the present, renewal and all the promise and optimism that goes with it. Of course, this is just the beginning (of a new adventure) and continued support is essential if it is to reach its full potential."
— Kerr Neilson, Pier Leader
OTHER WAYS TO DONATE
BY PHONE
Call Lillian Armitage, Capital Campaign & Bequests Manager, on +612 8274 3827

BY EFT
To make a donation by EFT please use the banking details below:
BSB: 062 014
Account: 0013 2222
Account name: Australian Chamber Orchestra
Reference: Please include P23 with your SURNAME and POSTCODE
Please also email [email protected]

FOR FURTHER INFORMATION
Please phone Lillian Armitage +61 2 8274 3827 for further information, to discuss options or if you have any further questions.

FOUNDATION PATRONS
"New premises for the ACO, its supporters and audiences at Walsh Bay's Pier 2/3 has been a dream of mine for nearly 25 years. The completion of Pier 2/3 also completes the Walsh Bay Arts Precinct – finally for the benefit of the Arts.

I especially thank the NSW Government and our Foundation Patrons for their commitment to our vision. I am so proud that the ACO's musical future is about to be revealed and enjoyed by today's and future generations.

Our new home is almost ready. Please join with me to help make
this dream a reality." - Guido Belgiorno-Nettis AM, ACO Chairman and long-time Pier Leader

The ACO is grateful to the NSW Government for its vision and investment in the Walsh Bay Arts Precinct and, in particular, our new home at Pier 2/3. We also thank the generous Foundation Patrons of our Pier 2/3 Capital Campaign led by a group of philanthropists from across the country who have made substantial gifts to secure the ACO's new home.

We thank the following Pier 2/3 Foundation Patrons

PIER LEADERS
The Neilson Family
---
Guido & Michelle Belgiorno-Nettis
---
Judy & Robin Crawford
David Thomas AM
---
Bill & Marissa Best
Rod Cameron & Margaret Gibbs
Anthony & Sharon Lee Foundation
Elizabeth & Walter Lewin
Alf Moufarrige AO
Rosy Seaton & Seumas Dawes
Serpentine Foundation – Rosie Williams & John Grill
---
PEER TO PIER GROUP
Steve & Sophie Allen
Andyinc Foundation – Andrew Myer AM & Kerry Gardner AM
Steven Bardy & Andrew Patterson
The Belalberi Foundation – P & S Crossing
Craig & Nerida Caesar
Ray Carless & Jill Keyte
Rowena Danziger AM & Kenneth Coles AM
Martin Dickson AM & Susie Dickson
Suellen & Ron Enestrom
Garry & Susan Farrell
JoAnna Fisher & Geoff Weir
Erin Flaherty & David Maloney AM
Chris & Tony Froggatt
Daniel & Helen Gauchat
Tony Gill
Tom & Julie Goudkamp
Leslie & Ginny Green
Paul Greenfield & Kerin Brown
Anthony & Conny Harris
Philip Hartog
Angus & Kimberley Holden
Ian Lansdown & Tricia Bell
John Leece AM & Anne Leece
David & Sandy Libling
Anthony & Suzanne Maple-Brown
Julianne Maxwell
Meg Meldrum
Averill & Jim Minto
The late Peter Shorthouse & Victoria Shorthouse
Jann Skinner
Anthony Strachan
Lesley Treleaven
In memory of Ian Wallace
Nina Walton & Zeb Rice
Dr Ranji Wikramanayake
Ian Wilcox & Mary Kostakidis
The Peter and Susan Yates Foundation
---
PIER SUPPORTERS
Libby & Ian Anderson
Glen Butler & Catherine Ciret
Ray Carless & Jill Keyte
Angela & John Compton
Will & Karin Kemp
Macquarie Group
Paddy McCrudden
Bruce & Joy Reid Trust
Gary & Max Stead
Ron & Paula Wilkins
Anonymous (2)
---
MUSICAL CHAIRS – FIXED SEATS
Jane Allen
Lillian & Peter Armitage
Lyn Baker & John Bevan
Jessica Block
Rosemary Block
Jill Colvin
Ian Davis & Sandrine Barouh
Annie Hawker
Peter & Helen Hearl
David & Sue Hobbs
Anna & Mark Yates
The Peter and Susan Yates Foundation
Simon & Jenny Yeo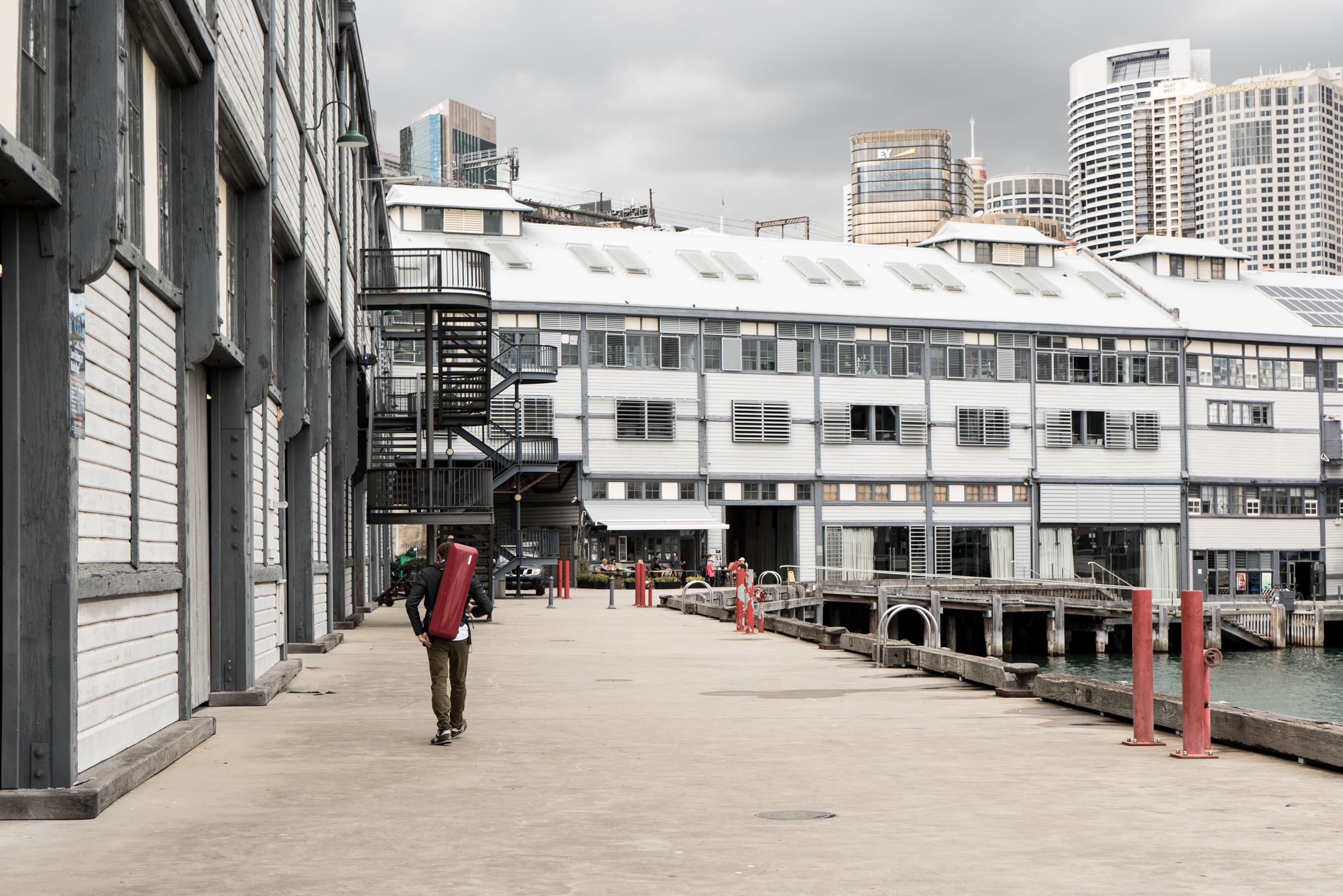 FREQUENTLY ASKED QUESTIONS
You have raised $16 million so far in support of creating this new home for the ACO. Where has this money come from?
A generous group of philanthropists from around Australia has made extremely generous gifts to secure the ACO's future home. We are also deeply grateful for the NSW Government and Federal Government's ongoing leadership and financial support, particularly during the tumultuous period of the last two years and as we continue to navigate the repercussions of COVID-19.
Why is the Capital Campaign necessary?
The ACO is a not-for-profit company which typically self-generates 90% of its own income through box office sales, private philanthropy, and corporate sponsorship. This income enables us to create, tour and perform our work across Australia, but doesn't extend to the once-in-a-lifetime investment of building a new home. We're enormously grateful for the ongoing support of our audiences, and hope you'll join us to fully realise this landmark project.
Who are the architects and builders?
The NSW Government engaged award-winning architectural firm Tonkin Zulaikha Greer in 2016 to create new site-specific facilities and performance venues at Pier 2/3 for the Australian Chamber Orchestra, Bell Shakespeare and Australian Theatre for Young People.

These new venues were built by Richard Crookes Constructions

. The ACO also engaged technical experts in concert hall acoustics and theatre planning to advise us during the design process.



The ACO also engaged a range of specialist advisors for the acoustic and theatre elements to ensure the best possible design solutions and acoustic outcomes were achieved.
Will the ACO continue to perform at other national venues?
Absolutely! The ACO's intrepid spirit isn't confined to the city it calls home. In Sydney, the ACO will continue to perform at the City Recital Hall and Sydney Opera House. The Orchestra remains committed to maintaining a national and international touring schedule which takes it to the great concert halls of Australia and beyond, from Karratha's Red Earth Art Precinct to the Barbican Centre in London and the Lincoln Center in New York.
How long will my dedication on a Musical Chair last?
Seats will bear your dedication on a plaque affixed to the back of the seat for ten years. Please refer to the Terms and Conditions on musicalchairs.aco.com.au
What improvements can audiences expect from the ACO's new venues?
We are proud to have built one of Australia's best music performance and rehearsal venues. Twenty years in the making, these remarkable, contemporary and flexible spaces are designed to welcome the public, making the ACO's programs and creative process shared experiences. The venue was designed with musicians, for musicians – and most importantly, for the community at large.
What activities will take place at the ACO headquarters when the company is not performing?
Our home will be used to deliver ACO community engagement and education programs, including schools' education activities and early years' music programs for young people and their parents/carers. We'll also deliver inclusive music programs for people of all abilities, Music & Health programs, film screenings, talks, and ideas programs.
What will the onsite Media Suite be used for?
In the short period the ACO has presented HomeCasts, we've attracted well over three million views. Our dedicated spaces will be a haven for experimentation, development, recording, living streaming and simulcasts, opening up a new world of creative projects and collaborations and, of course, access.
What have you done about improving physical access?
The Walsh Bay Wharves were constructed in the 1920s. This latest development of Pier 2/3 maintains the industrial character of the wharves while also creating new and enhanced facilities to support the very best audience experience that's accessible to all. This includes clear wayfinding, wheelchair access, ramps, level entry lifts, bathrooms, and accessible seating.

While on-street metered parking is available in the Walsh Bay precinct, there are also parking stations along Hickson Road and access by public transport. The Circular Quay railway station, bus and ferry terminus is the closest public transport hub and provides a short 15-minute walk to Pier 2/3. Pier 2/3 may also be accessed from Wynyard Station with a 15-20 minute walk or with a connecting bus (Routes 324 and 325, originating in the Eastern Suburbs) departing from Kent Street and stopping directly in front of Pier 2/3. Rideshare vehicles and taxis can be accessed from Hickson Road. NSW Government Transport is due to complete the nearby Barangaroo Train Station in 2024.
Who can I contact to request a brochure?
Lillian Armitage, Capital Campaign & Bequests Manager
Email [email protected] or phone +612 8274 3827