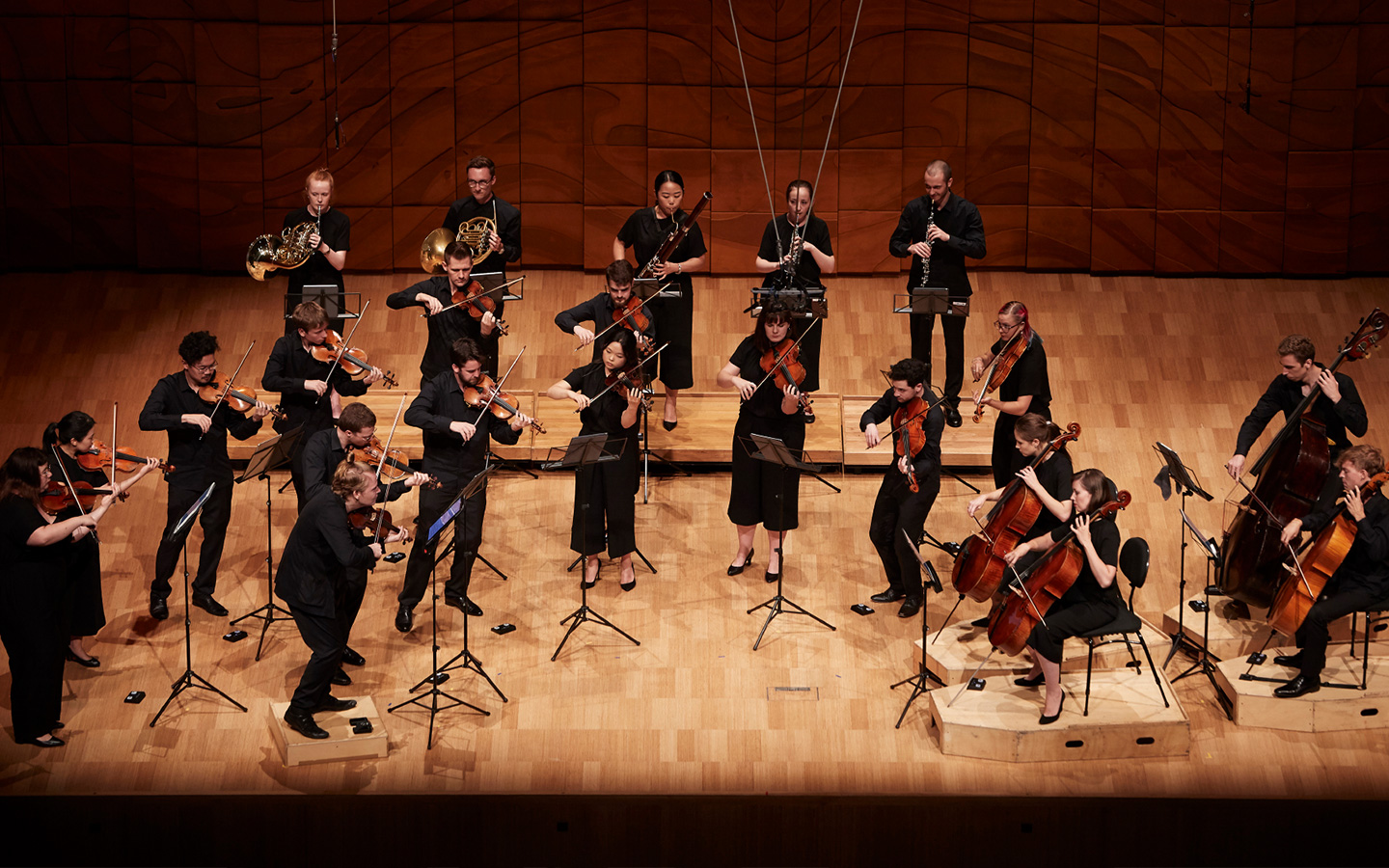 ACO Collective is the ACO's critically acclaimed string ensemble that brings together musicians of the ACO with Australia's most talented young professional string players to create a high-energy string orchestra.
"ACO Collective is blazing a promising trail into the artform's next era."

- Maxim Boon, Reviewer for The Age
History
ACO Collective commenced touring as ACO2 in 2007 and since then has performed in more than 85 regional centres in every state and territory, all of Australia's state capitals, and has toured to Japan. The ensemble works with guest artists of the highest calibre, both international and Australian, including violinists Pekka Kuusisto (who served as ACO Collective's Artistic Director from 2016 – 2019), Matthew Truscott, Elizabeth Wallfisch, Benjamin Schmid, Henning Kraggerud, Malin Broman, Alexander Sitkovetsky and Thomas Gould; cellist Daniel Müller-Schott; the Meta 4 quartet; harpist Alice Giles; recorder virtuoso Genevieve Lacey; singer / songwriter Tim Freedman; clarinetist Matthew Hunt, oud player Joseph Tawadros and the Gondwana Indigenous Children's Choir.
In 2013, the ACO presented ACO Collective in a national subscription tour led by Richard Tognetti and it was named by The Australian as "one of the year's must-see concerts". Biennially, ACO Collective is the orchestra-in-residence at the Vasse Felix Festival in Western Australia and in 2014 it was the orchestra-in-residence at the Canberra International Music Festival. In September – October 2015, ACO Collective performed with the Sydney Dance Company and Katie Noonan in the SDC's season of Triptych. ACO Collective opened the ACO's 2016 National Subscription season with an 11-concert national tour directed by Pekka Kuusisto. During Kuusisto's tenure as Artistic Director of ACO Collective, the orchestra toured regularly in regional Australia (including in Western Australia, South Australia, Victoria, New South Wales and Queensland) and gave the World Premiere of Nico Muhly's Shrink (Concerto for Violin & Strings) at the Melbourne Recital Centre. After a pause in touring during 2020 due to Covid-19, in August 2021 ACO Collective, under the direction of ACO Principal Violin Helena Rathbone, will return to Bundaberg, Toowoomba and Lismore and perform for the first time in Gympie.
ACO Collective under the direction of Helena Rathbone recorded the ABC Classic album Collective Wisdom for the Hush Foundation. Bringing together the artistry of six of Australia's most established composers and six emerging composers in an ambitious project that engaged with adolescent patients at children's hospitals around Australia, this beautiful album features twelve original Australian works written for hospitals, homes and shared spaces across the globe.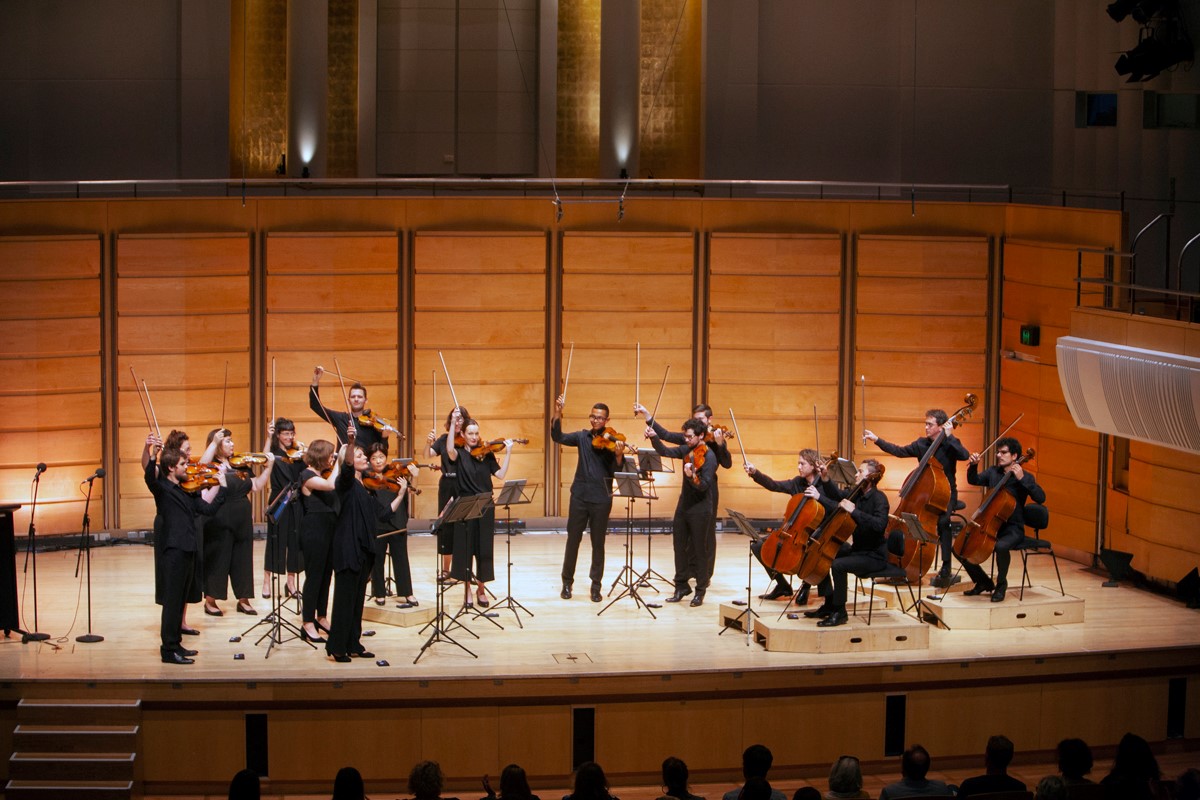 ACO Collective led by the ACO's Helena Rathbone. Photo by David Vagg.
SUPPORT ACO COLLECTIVE
You can support the ACO Collective by making a tax-deductible donation that will directly assist the group to continue bringing their acclaimed concerts and education programs to regional Australia.
ACO Collective Principal Partner Wesfarmers Arts are passionate supporters of our regional presence and focus on talent development .