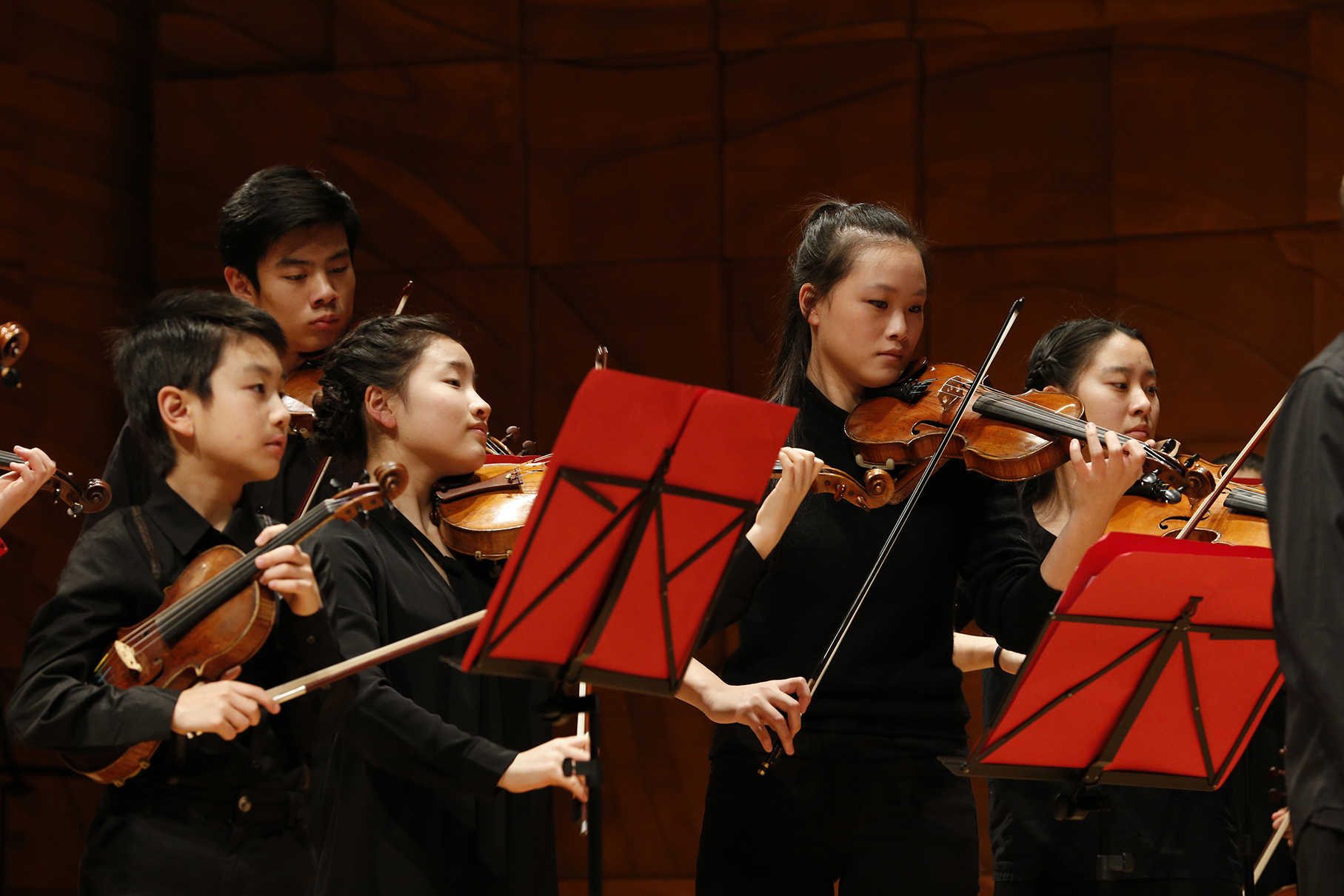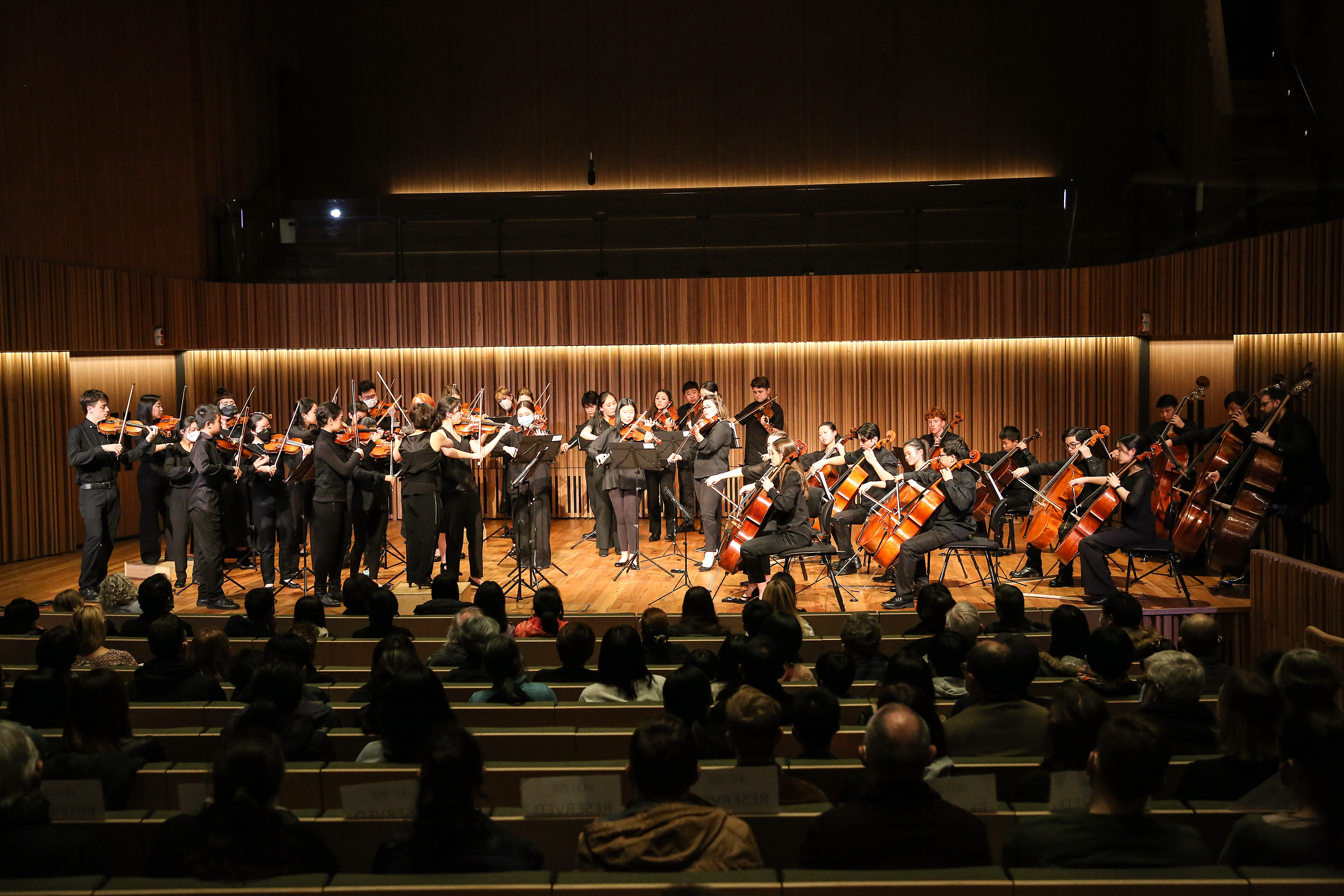 ACO Academy 2022 - © Julian Kingma
Final Concert in Hanson Dyer Hall, Melbourne Conservatorium of Music, University of Melbourne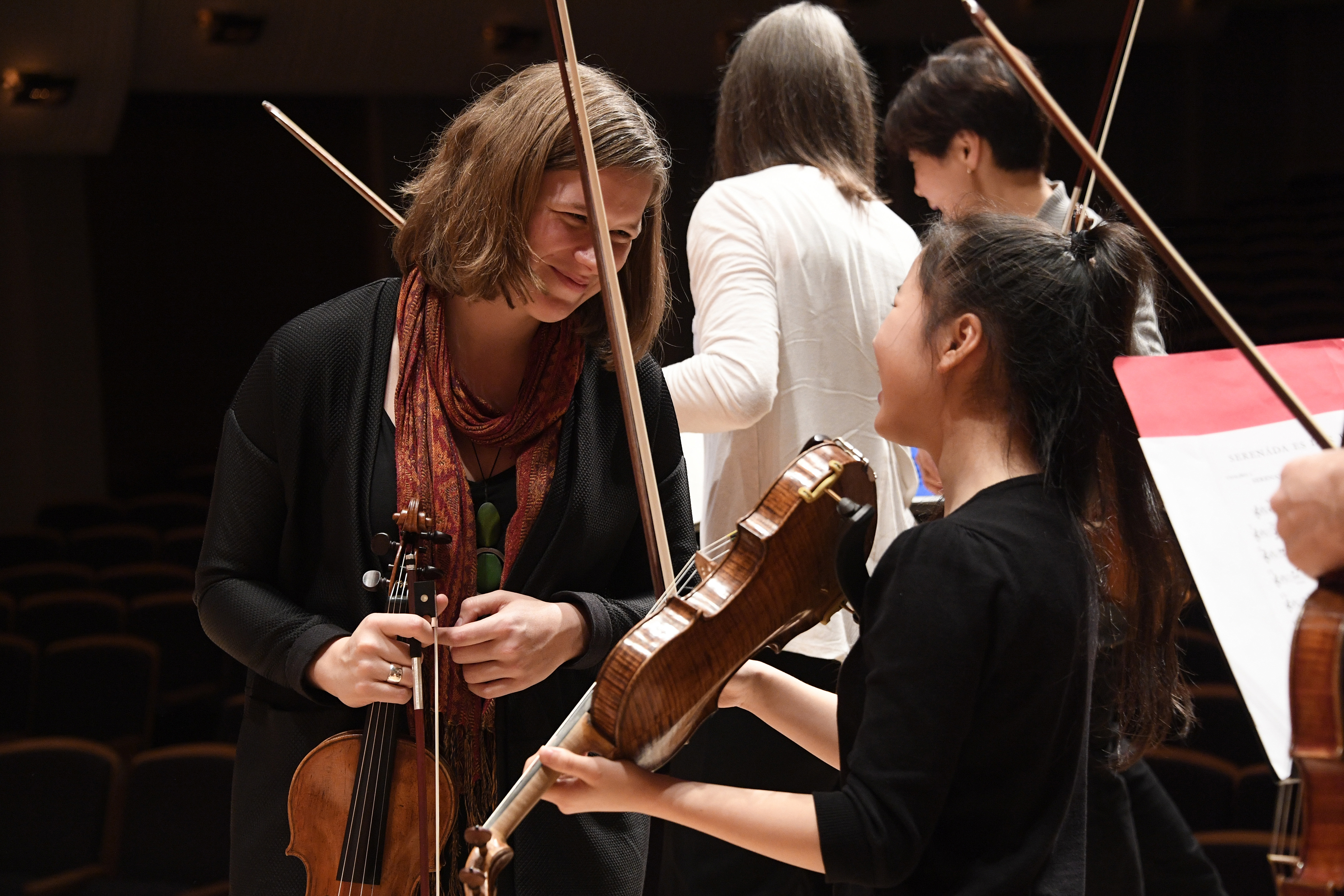 ACO Academy 2017 - © Fiora Sacco
Final rehearsal at City Recital Hall, in Sydney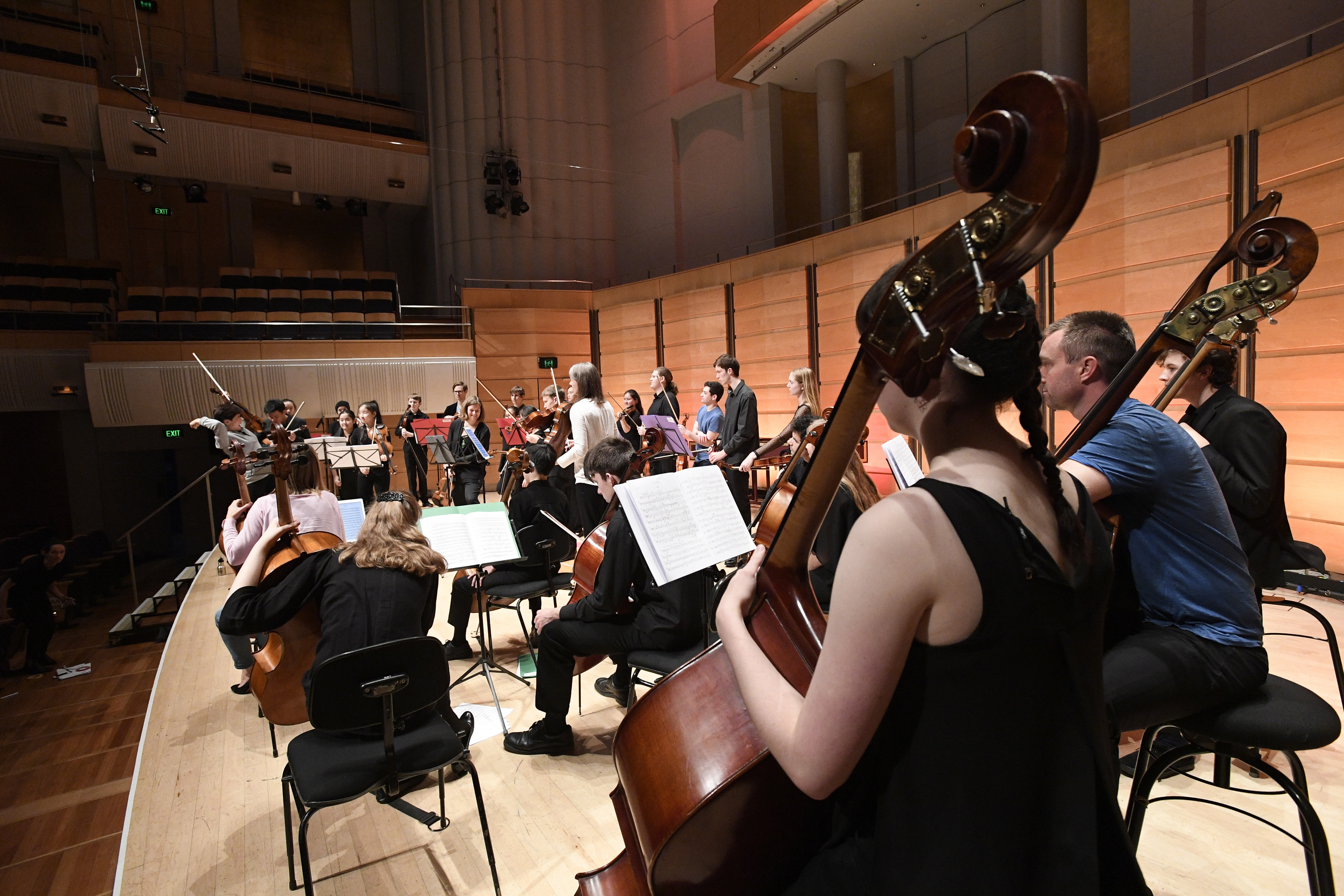 ACO Academy 2017 - © Fiora Sacco
Final rehearsal at City Recital Hall, in Sydney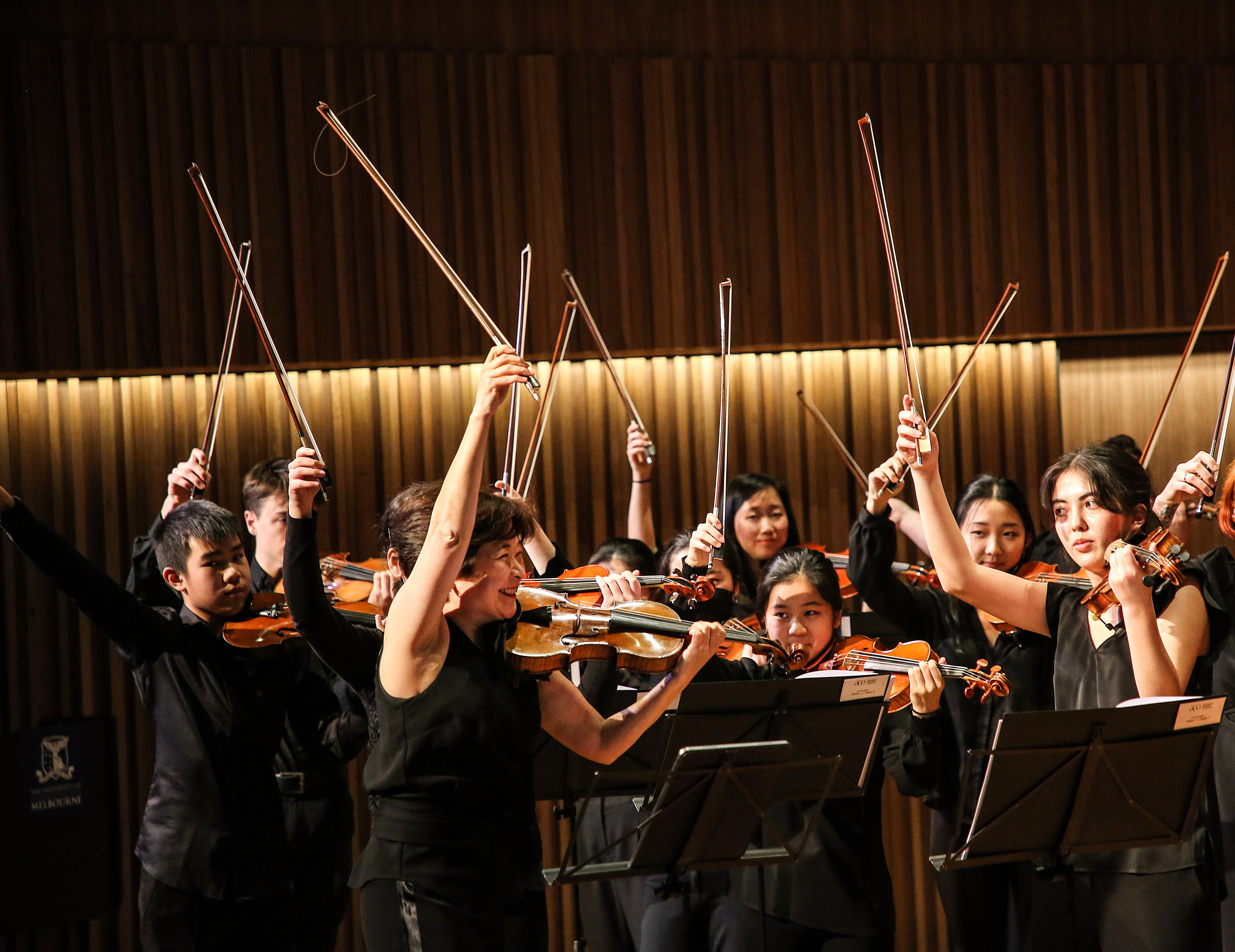 ACO Academy 2022 - © Julian Kingma
Final Concert in Hanson Dyer Hall, Melbourne Conservatorium of Music, University of Melbourne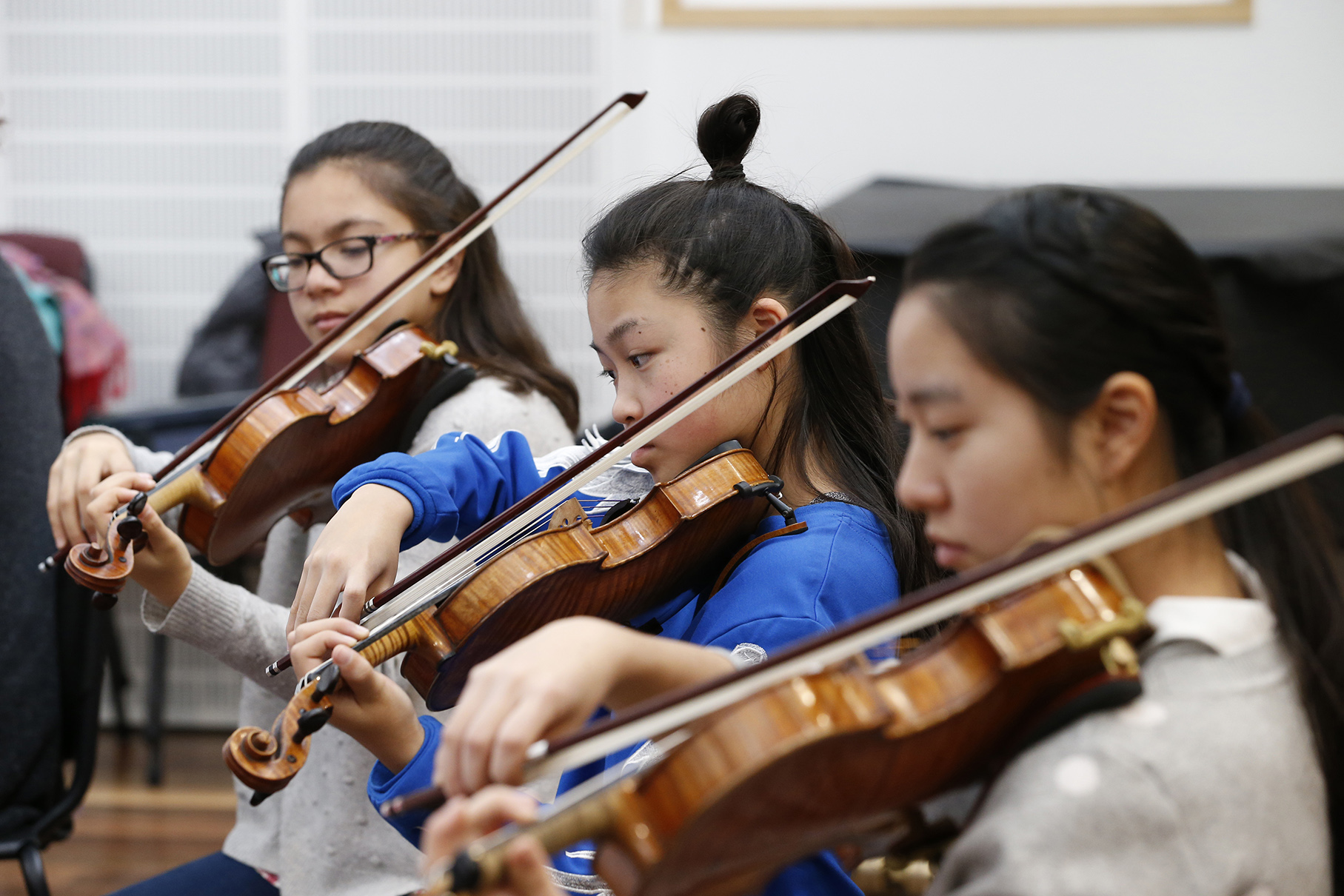 ACO Academy 2019 - © Jeff Busby
Rehearsals at the Victorian College of the Arts Secondary School in Melbourne
ACO Academy is an immersive learning experience, essential for any talented young string player who wants to be challenged and inspired.
Led by ACO violinist Aiko Goto, this annual program brings high school string players from across Australia together for an intensive week of orchestral rehearsals, sectionals and chamber music sessions. Throughout the week participants will be coached and mentored by ACO musicians and will build on technical skills, accuracy, ensemble playing, leading and communicating, and performance style.
Applications for ACO Academy 2024 will open in mid December.
General Information
ACO Academy 2024 will take place in Melbourne from

Monday 8 - Friday 12 July.

Participation Fee: $440. This is the total weekly fee for all rehearsals and tuition only.

ACO Academy is a non-residential 5-day project. Participants not based in Melbourne are required to organise and fund their own travel expenses and accommodation.

Interstate students under 18 must travel and stay with a parent or guardian for the entire duration of the program.

There are limited bursary positions available for families of students experiencing financial hardship. Further information regarding bursary applications will be made available after participants have been accepted to the program.
If you have any queries about ACO Academy, please email the Learning & Engagement Team at [email protected]
Supporting Partner