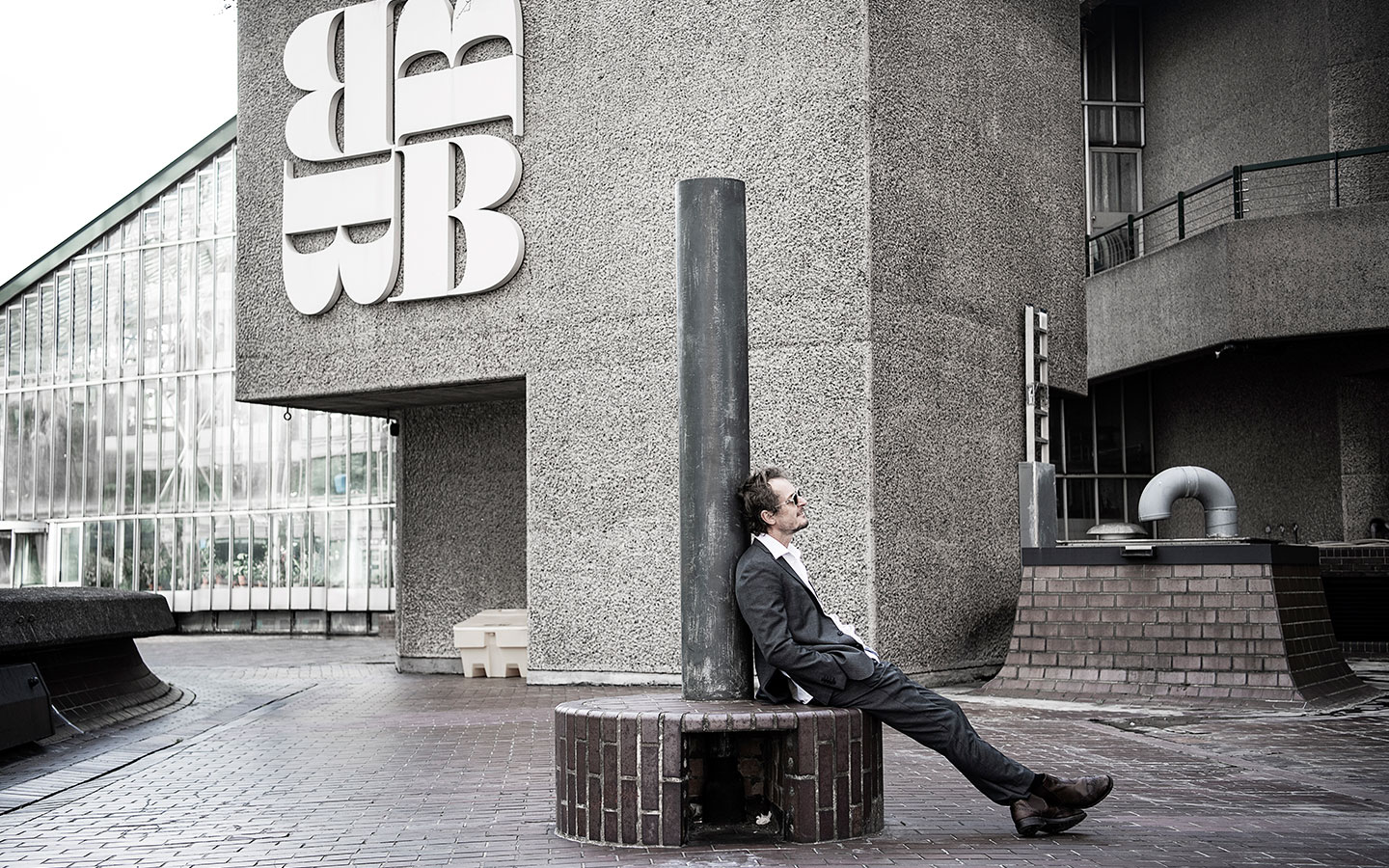 The ACO is renowned worldwide and maintains an active touring schedule across the UK and Europe, Asia and North America.
Our international schedule sees the Orchestra leaving Australian shores at least once a year for multi-date tours in some of the world's most revered concert halls.
The Orchestra has also taken up coveted residencies at international venues and festivals, such as our three-year post as International Associate Ensemble at Milton Court at the Barbican Centre, a residency in Hong Kong, and Richard's long term involvement with the Maribour Festival in Slovenia.
Richard and the Orchestra use time abroad to connect with the international music scene, expand their musical horizons and form new bonds with creative collaborators who share the ACO's artistic vision.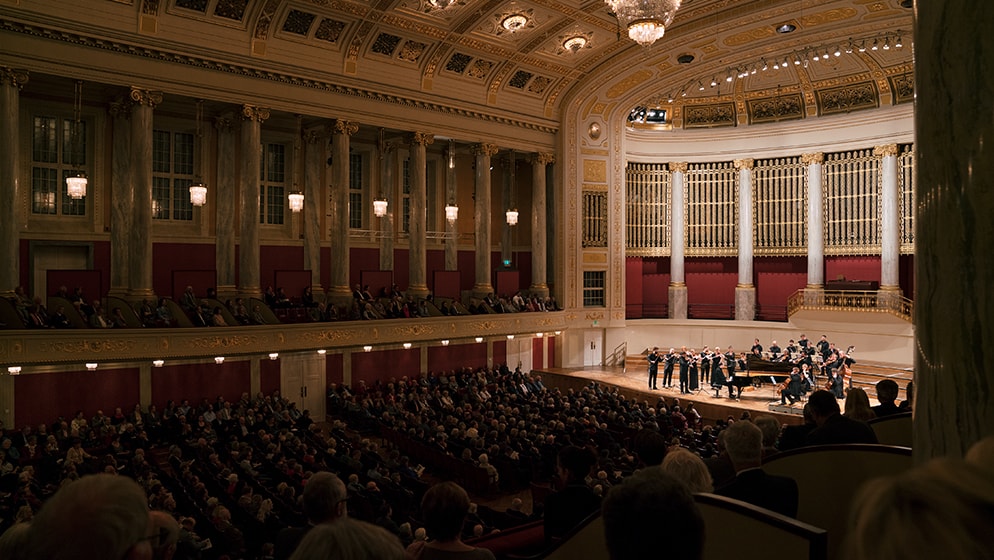 The Orchestra performing in Vienna in 2017. Photo by Lukas Beck.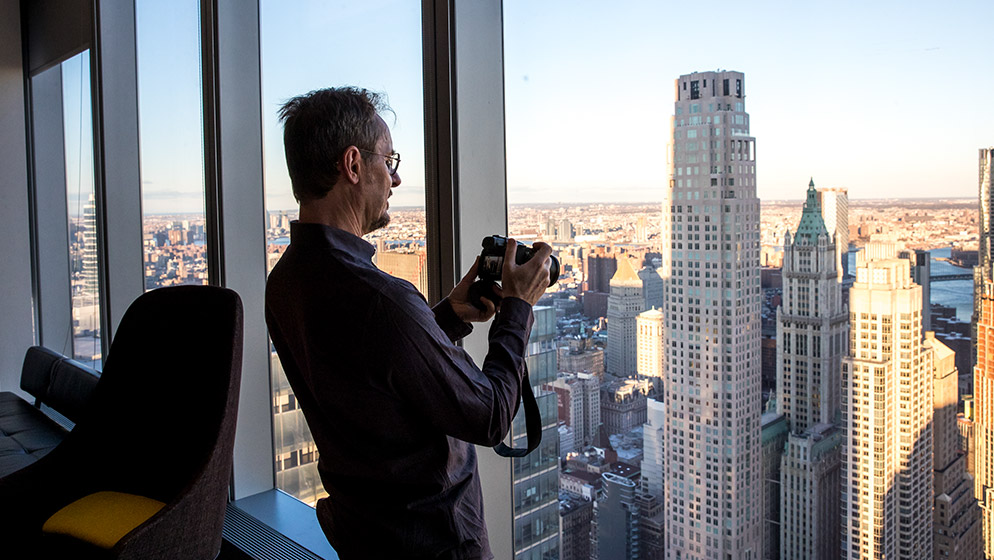 Richard Tognetti taking a photo of the New York skyline in 2019.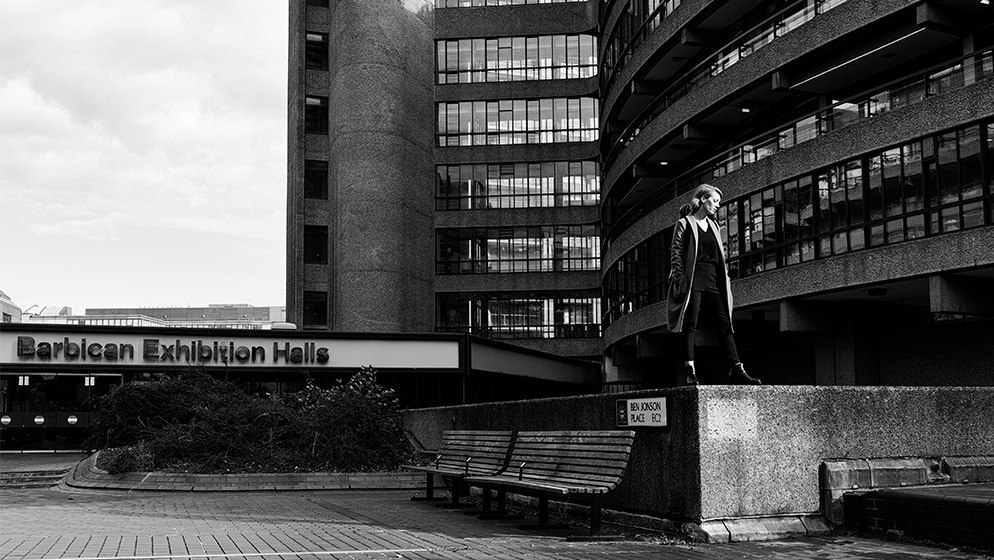 Maja Savnik outside the Barbican Centre, London. Photo by Nic Walker.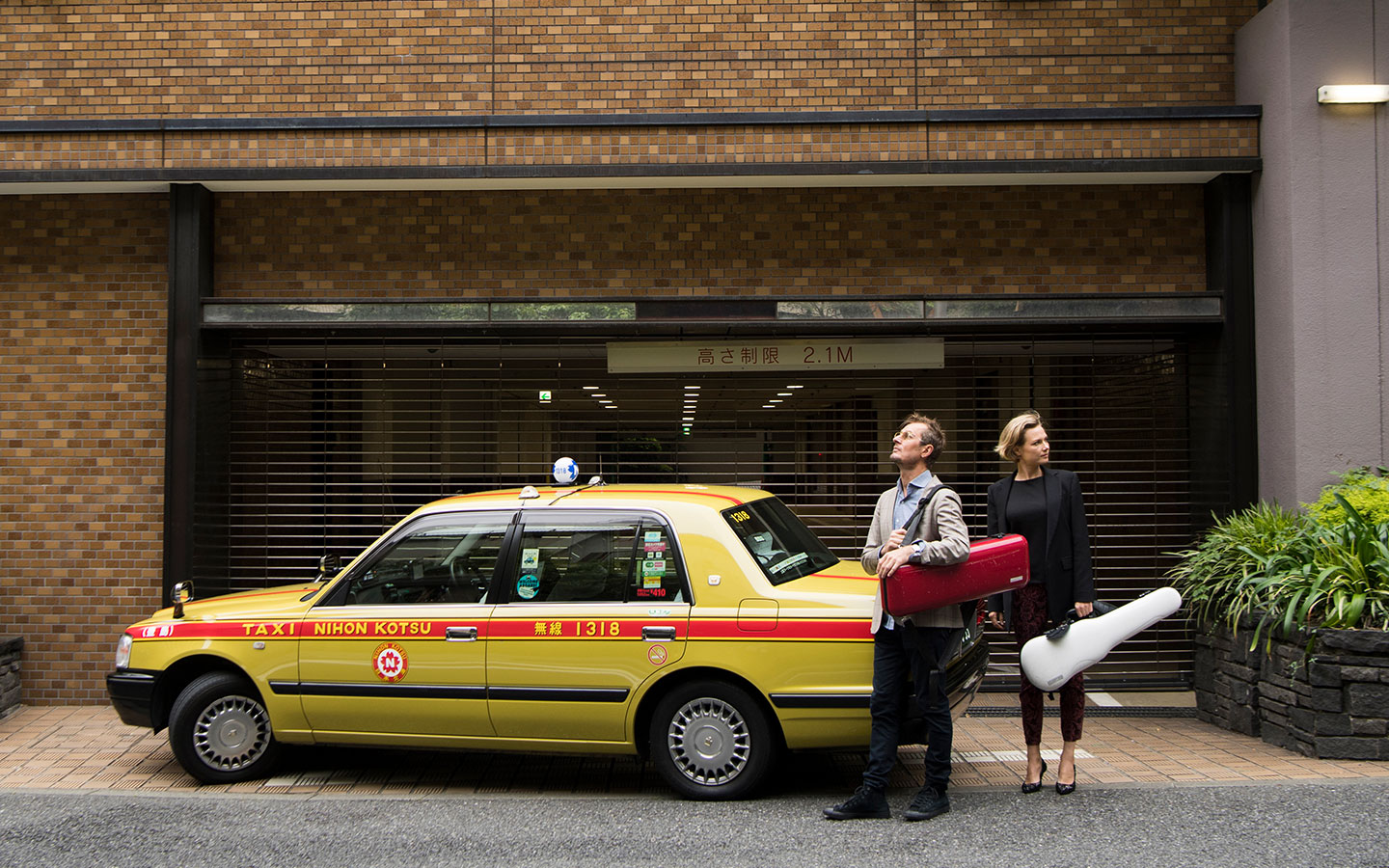 Richard Tognetti and Satu Vänskä on the streets of Japan. Photo by Nic Walker.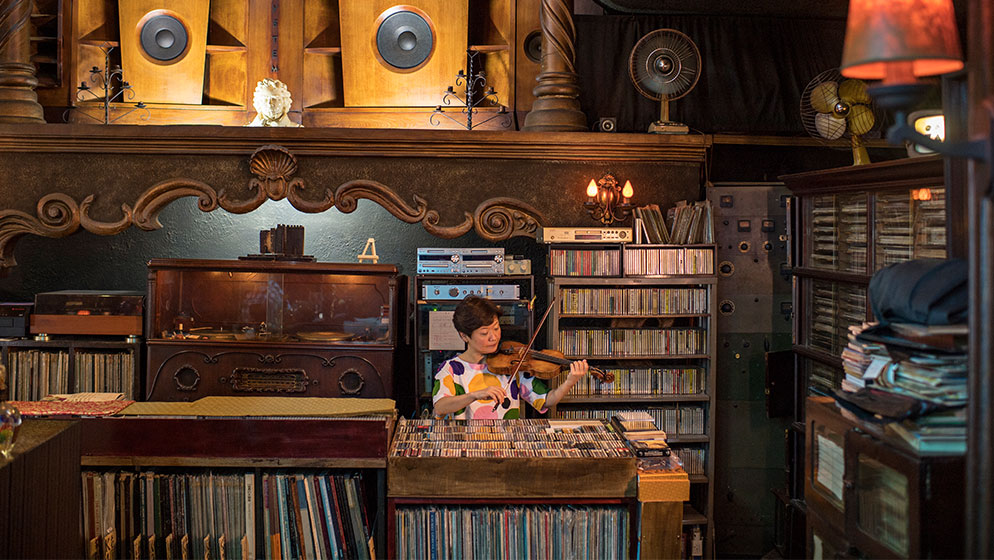 Aiko Goto at the Lion Cafe in Tokyo. Photo by Nic Walker.
Supporting International Touring
Much of our international touring activity is made possible thanks to the generosity of our patrons and corporate partners, whose contributions to the Orchestra allow us to continue representing Australian cultural achievement on the world stage.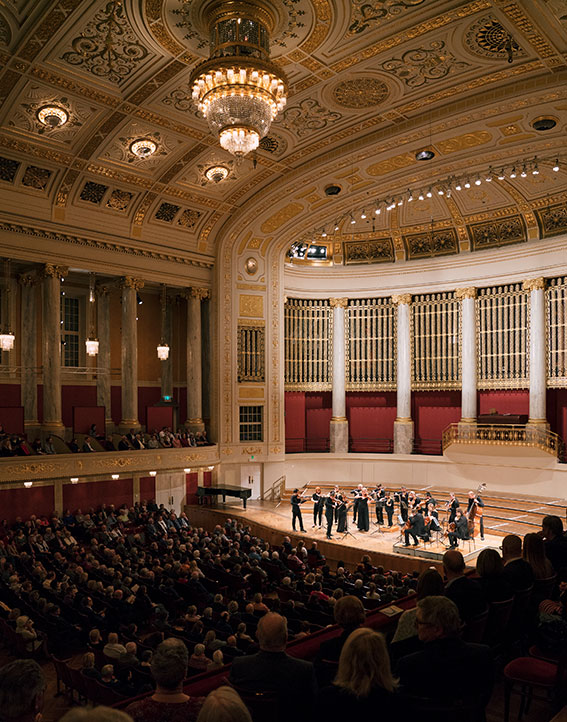 Support from Abroad
Our international touring activities are supported by a passionate group of supporters in the US, UK and Japan, who actively participate in identifying new opportunities and growing awareness of the ACO in their local markets. Find out more about how to get involved in building the ACO's profile and presence in your home country by following the relevant link below.