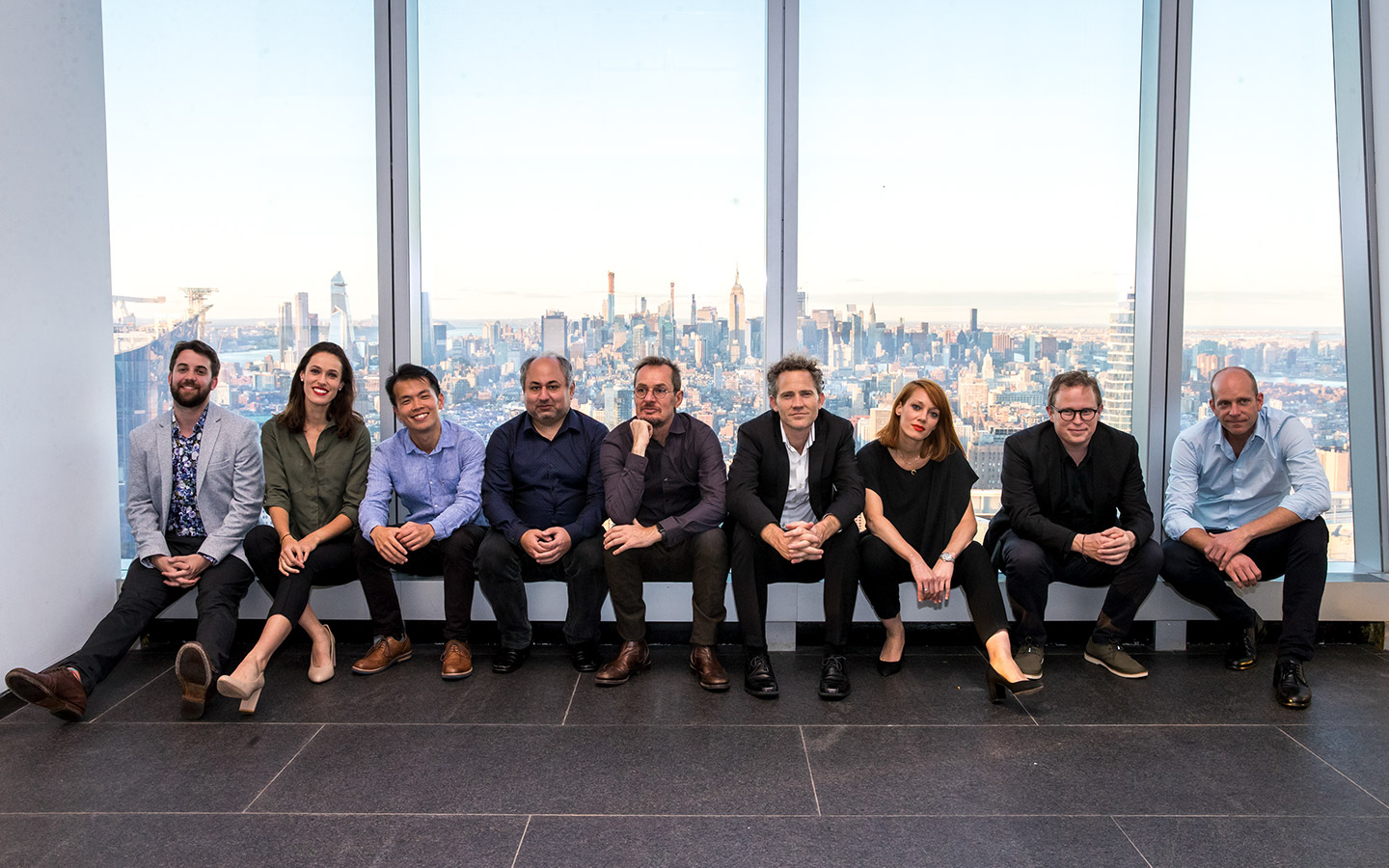 The ACO has a long history of touring to the United States, playing at venues including Carnegie Hall, the Lincoln Center, the Walt Disney Concert Hall and Tanglewood. Our next visit is planned from 15-22 April 2023, with concerts in Stanford and Toronto. We are currently also planning performances in New York. In addition to this series of mainstage concerts, the tour will include education and outreach initiatives as well as opportunities for bespoke private performances.
"One of the most precise, cutting-edge virtuoso string ensembles to be found anywhere in the world"
The Chicago Tribune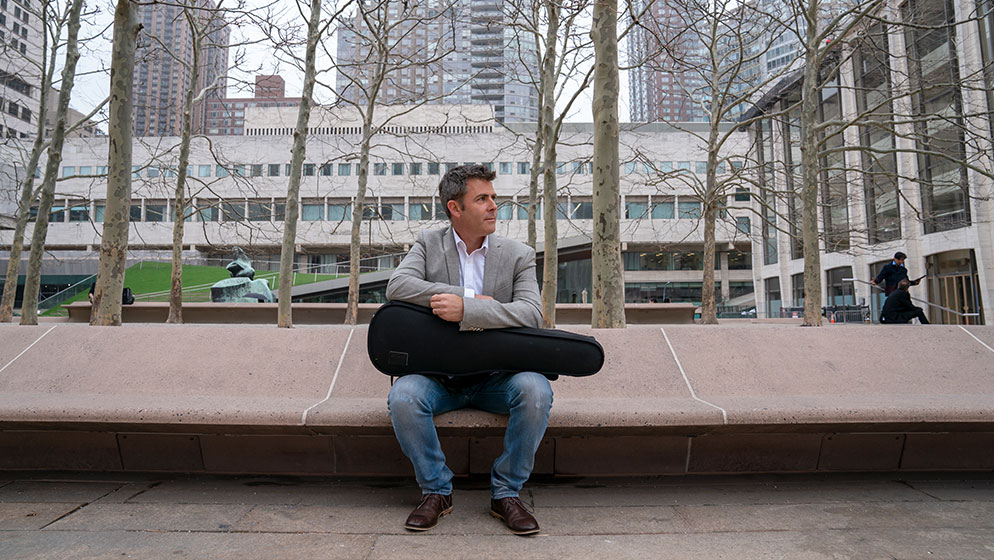 ACO Violinist Mark Ingwersen outside the New York Lincoln Center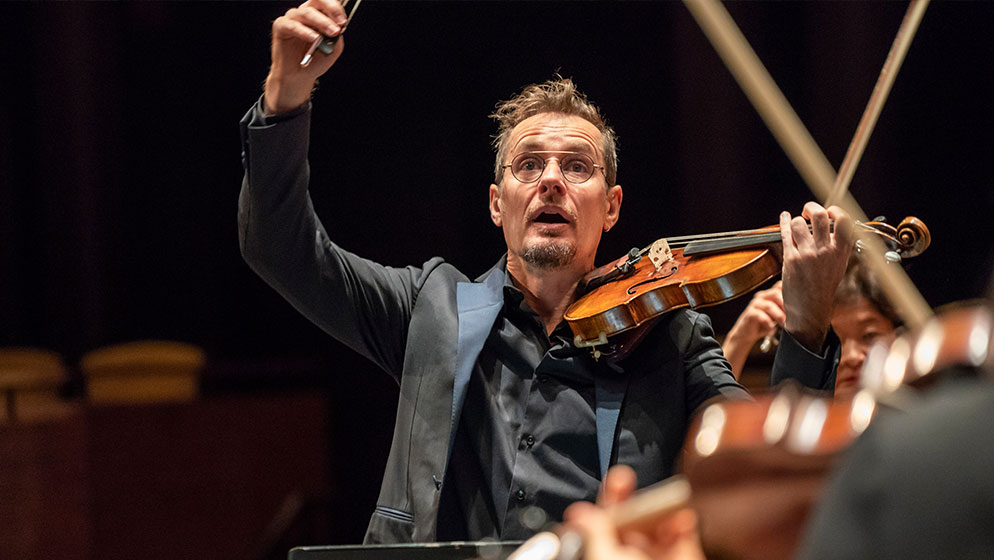 ACO Artistic Director & Lead Violin Richard Tognetti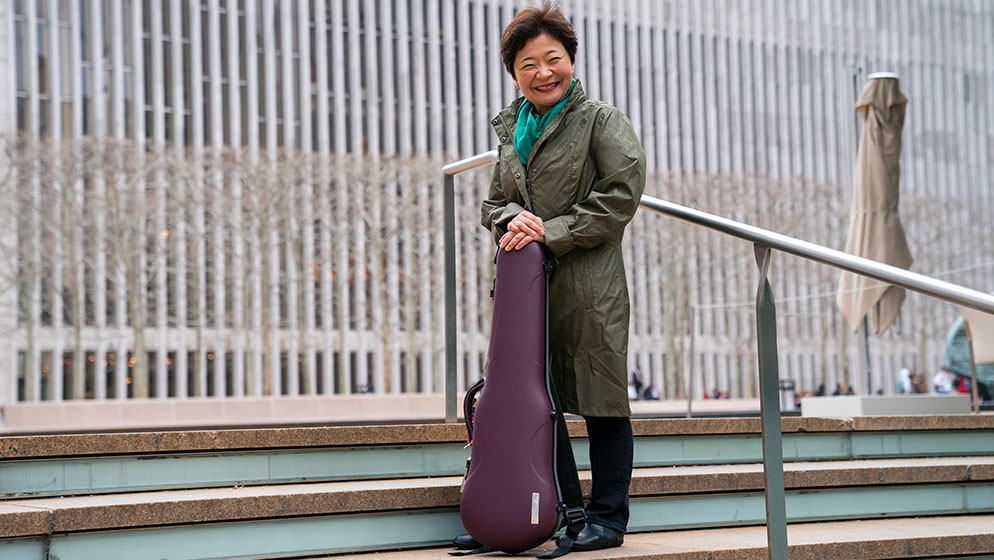 ACO Violinist Aiko Goto outside the New York Lincoln Center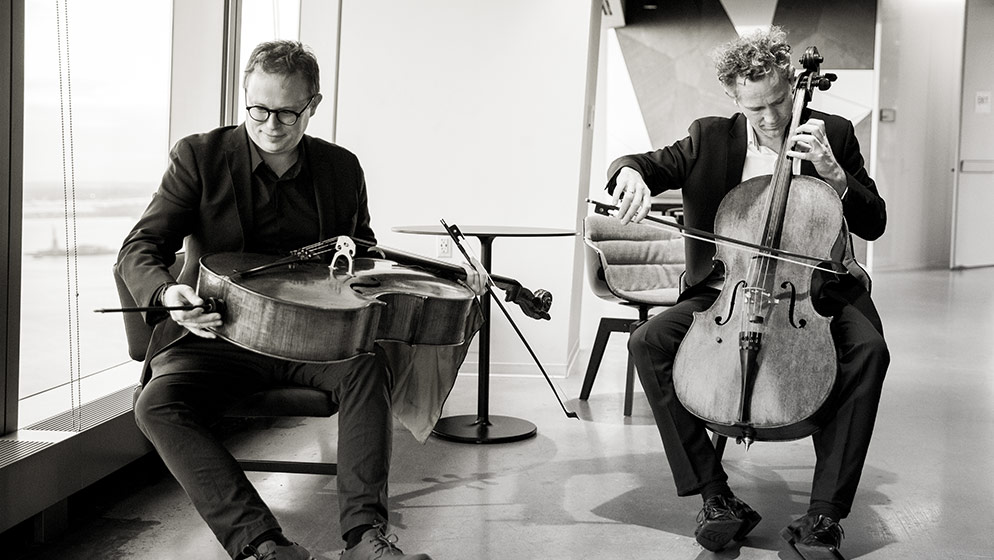 Timo-Veikko Valve and Julian Thompson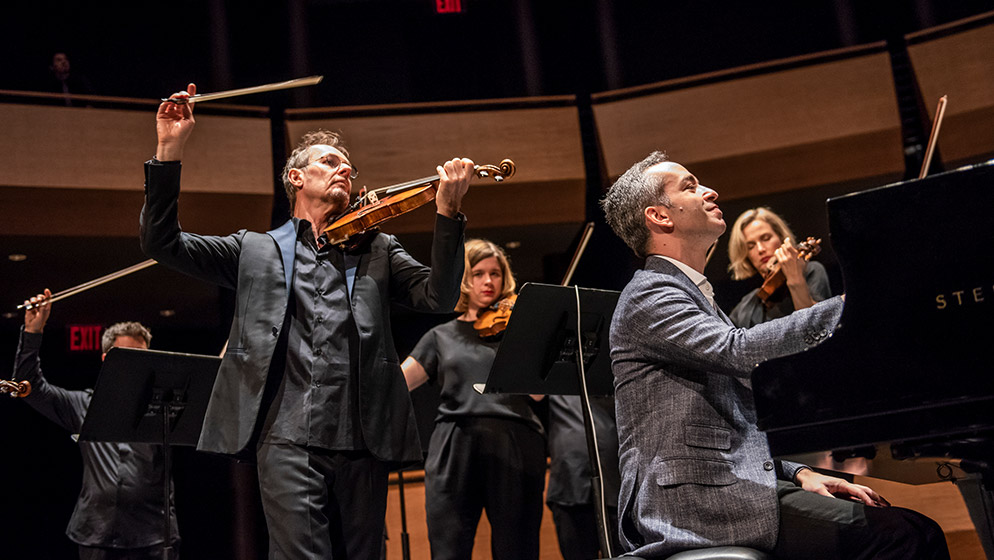 Richard Tognetti performing in New York.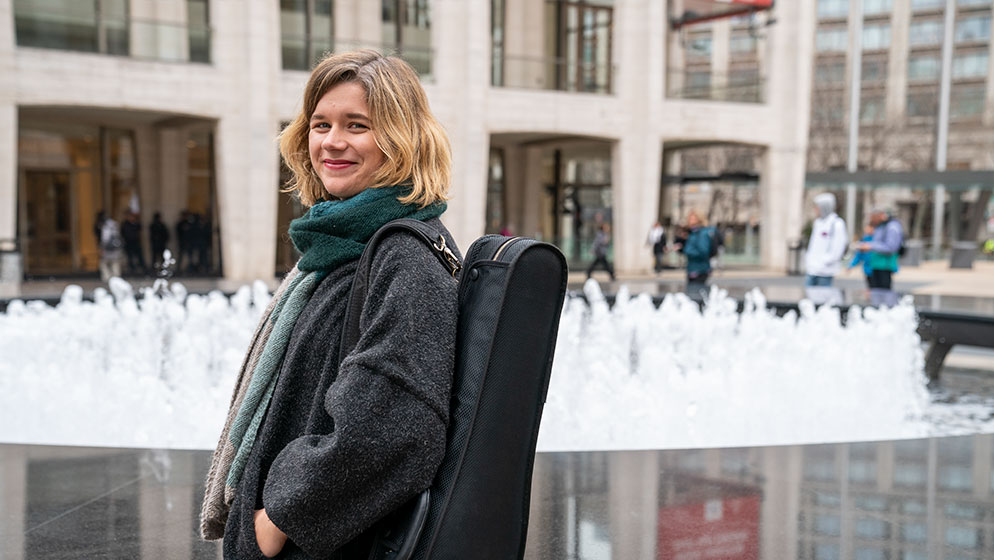 ACO Violinist Liisa Pallandi outside the New York Lincoln Center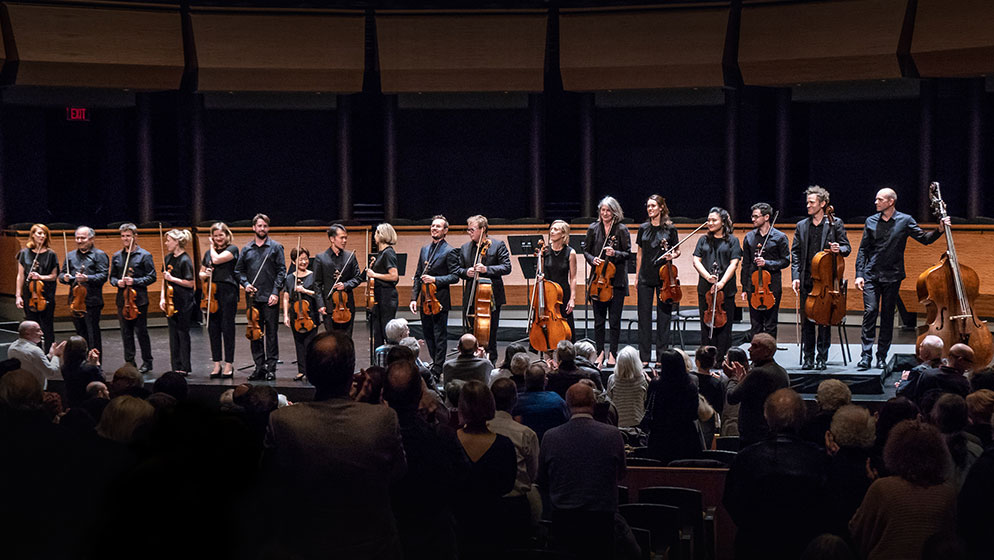 ACO on stage at the New York Lincoln Center
US Friends of the ACO
In the last few years, the ACO has established a vibrant presence in New York, with the formation of ACO US Inc., an independent, non-profit 501(c)(3) corporation which supports the activities of the Australian Chamber Orchestra in the United States and provides opportunities for the American public to experience and engage with the ACO.

We invite you to connect with us, our music and our ideas by becoming a Friend of ACO US with a tax-deductible donation. Supporters will be acknowledged in all materials produced by the ACO, wherever possible and appropriate, and are invited to join us at concerts and special private events.
To become a Friend of ACO US you can make a donation (in US dollars) here or by completing this form.
To find out more about becoming a Friend of ACO US contact Samuel Hopkins, Development Manager ACO US: [email protected]
To subscribe to our International newsletter click here.
upcoming PERFORMANCES
Dates for our 2023 tour to the USA will be announced soon. Click the link below to discover more about our previous tour to the States.
Enjoy this beautiful portrait series shot by New York photographer Stephanie Berger, captured between rehearsals for our concert at the Lincoln Center.