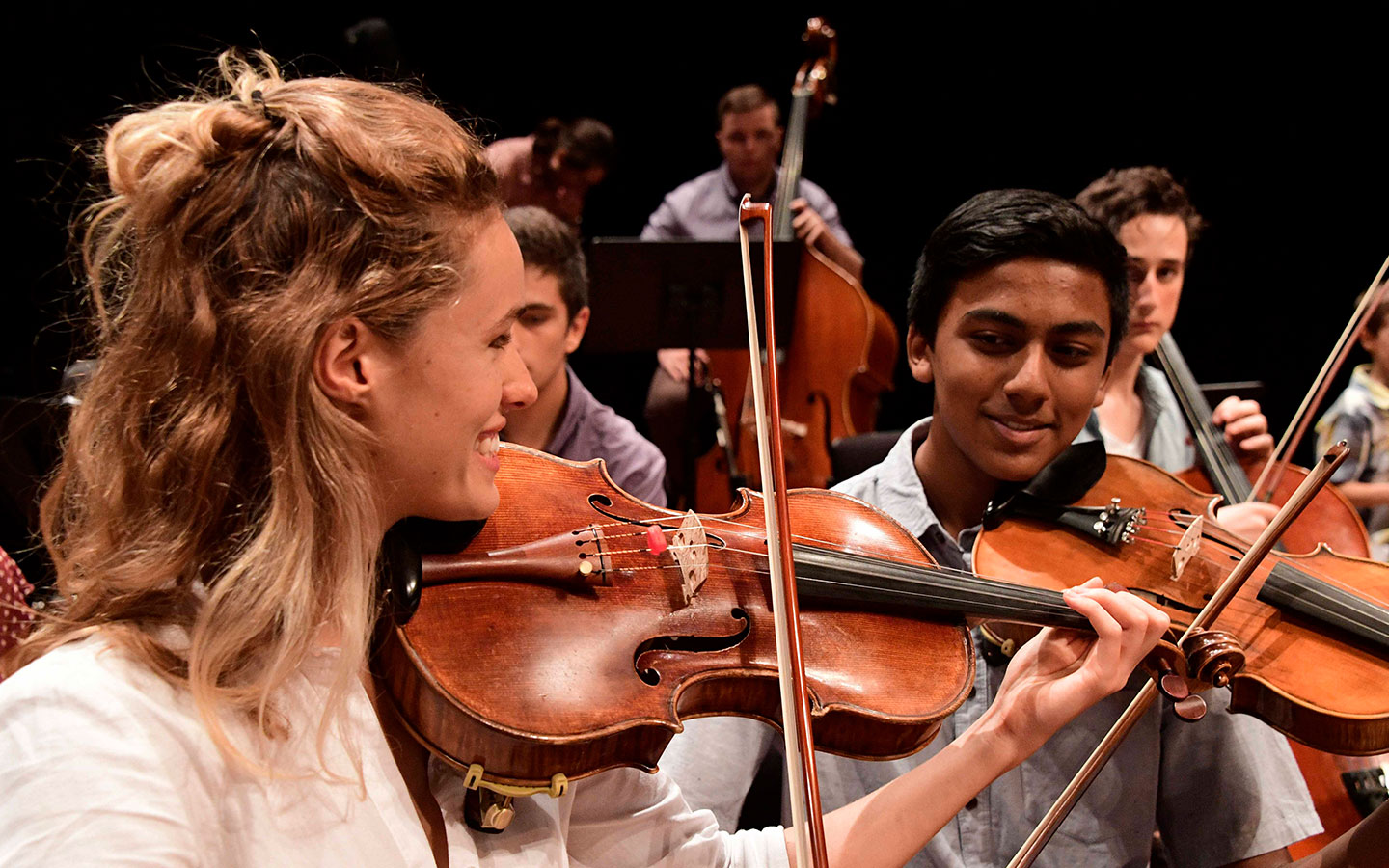 Penrith Youth Orchestra
Mentorship programs to provide unique opportunities towards a successful career in music for talented young musicians in Western Sydney.
In partnership with the Joan Sutherland Performing Arts Centre and Penrith Symphony Orchestra.
Program Details
Established in 2015, we created the Penrith String ensemble to help foster ensemble skills in young musicians and enable pathways forward to opportunities such as becoming a member of the Penrith Symphony Orchestra (PSO). Following the success of the string program, our ensemble grew with wind, brass and percussion instruments joining in 2018 and the inaugural Penrith Youth Orchestra was formed.
Students in the program participate in rehearsals and workshops and are coached by PSO and ACO musicians. The program culminates in a final performance performing alongside their professional mentors.
learn more about the program