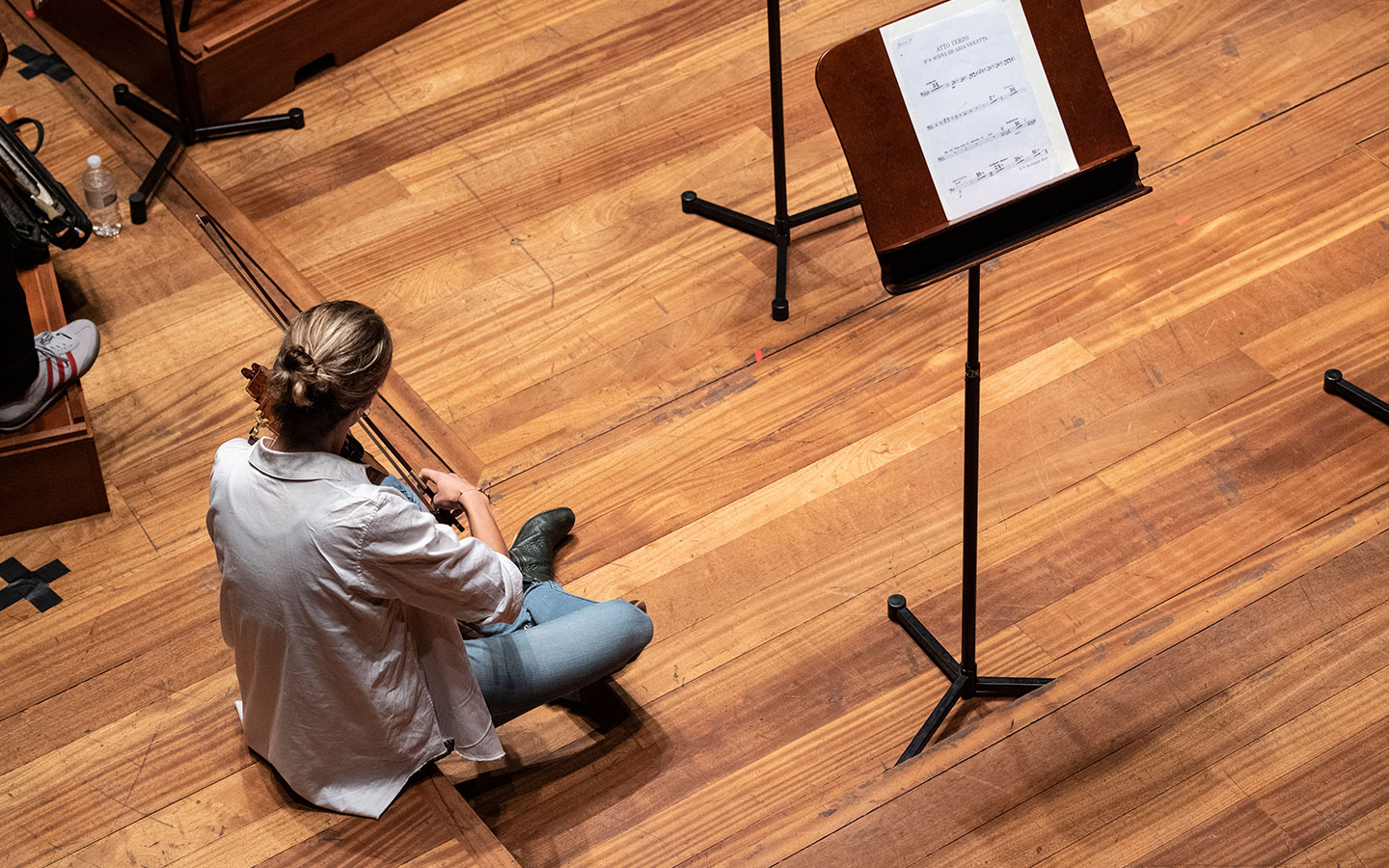 As one of Australia's finest performing arts companies, the ACO attracts the highest level of musicians, soloists and composers, who are in turn supported by a first-rate team of administration professionals.
Browse current openings for Musicians, Composers and members of the administrative staff below.
Administrative Staff
Open administrative positions are listed below. If there is nothing currently available, we suggest following the ACO LinkedIn page, where all jobs will be posted.
Technical & Facilities Manager, Pier 2/3
This role will be responsible for managing and maintaining the technical facilities of the ACO's new Pier 2/3 venues, overseeing the planning and delivery of technical operations in the venues, overseeing casual technical and stage management staff and will play a key role in WHS & risk management.
Customer Insights & Data Analyst
The Customer Insights & Data Analyst supports decision-making across the business by providing accurate and in-depth reporting and analysis across ticket sales, donations, pricing, customer data and budget forecasting. Working closely with the Marketing Manager and wider Marketing and Philanthropy teams, this newly created role will use data storytelling to improve the quality and effectiveness of campaigns, increase customer loyalty and generate revenue.
Ticketing Sales Representative (Subscription)
We are looking for an enthusiastic and self-motivated member of staff to work with the other members of the Box Office to sell and distribute tickets, deliver polite and professional customer service and maintain accurate ticketing records in Tessitura.
Philanthropy & Partnerships Coordinator
The Philanthropy & Partnerships Coordinator is a key role within the Philanthropy & Partnerships team, providing administrative support and assisting with the management and delivery of the ACO's fundraising programs across individual giving, corporate partnerships and events.
musicians
Ripieno Violin
Applications are invited for the above full-time salaried position.
Ripieno Viola
Applications are invited for the above full-time salaried position
Applications for casual work with the ACO (strings and all other orchestral instruments) are welcome. For details on how to apply, please send expressions of interest to:
Luke Shaw
Director of Artistic Operations
Email: [email protected]
Phone: +61 2 8274 3809
COMPOSERS
The ACO is known for programming a broad range of music and is invested in expanding the repertoire for chamber orchestras. However, due to our unique touring pattern, the ACO offers only a handful of programs a year so opportunities for composers are relatively limited.
If you are a composer who is represented by the Australian Music Centre, there is no need to contact us as our team regularly view the AMC catalogue. If you are not represented by the AMC but believe you have a piece well suited to the ACO, you are welcome to submit a cover letter, CV, and three sample pages of the score by post, along with a CD recording of the work if you have it. Please do not email scores or parts electronically, and only send Midi recordings if there is no alternative.
Please note that our core strength is strings (55331) and we are a touring orchestra. Works for large forces or which require a complicated venue set-up are less likely to be of interest.
We will contact you in the event that we are able to take your submission further, or if we require further information. Please be careful not to send anything that cannot be replaced as we are unable to return submissions unless organised in advance of original delivery.
Please address submissions to:
Luke Shaw
Director of Artistic Operations
Email: [email protected]
Phone: +61 2 8274 3809
ARTIST MANAGERS AND SOLOISTS
As a touring Orchestra with only 13 programs each year, opportunities to appear as a soloist with the ACO are extremely limited and highly sought-after.
Due to the overwhelming amount of interest, the ACO no longer accept unsolicited material from soloists or artist managers.