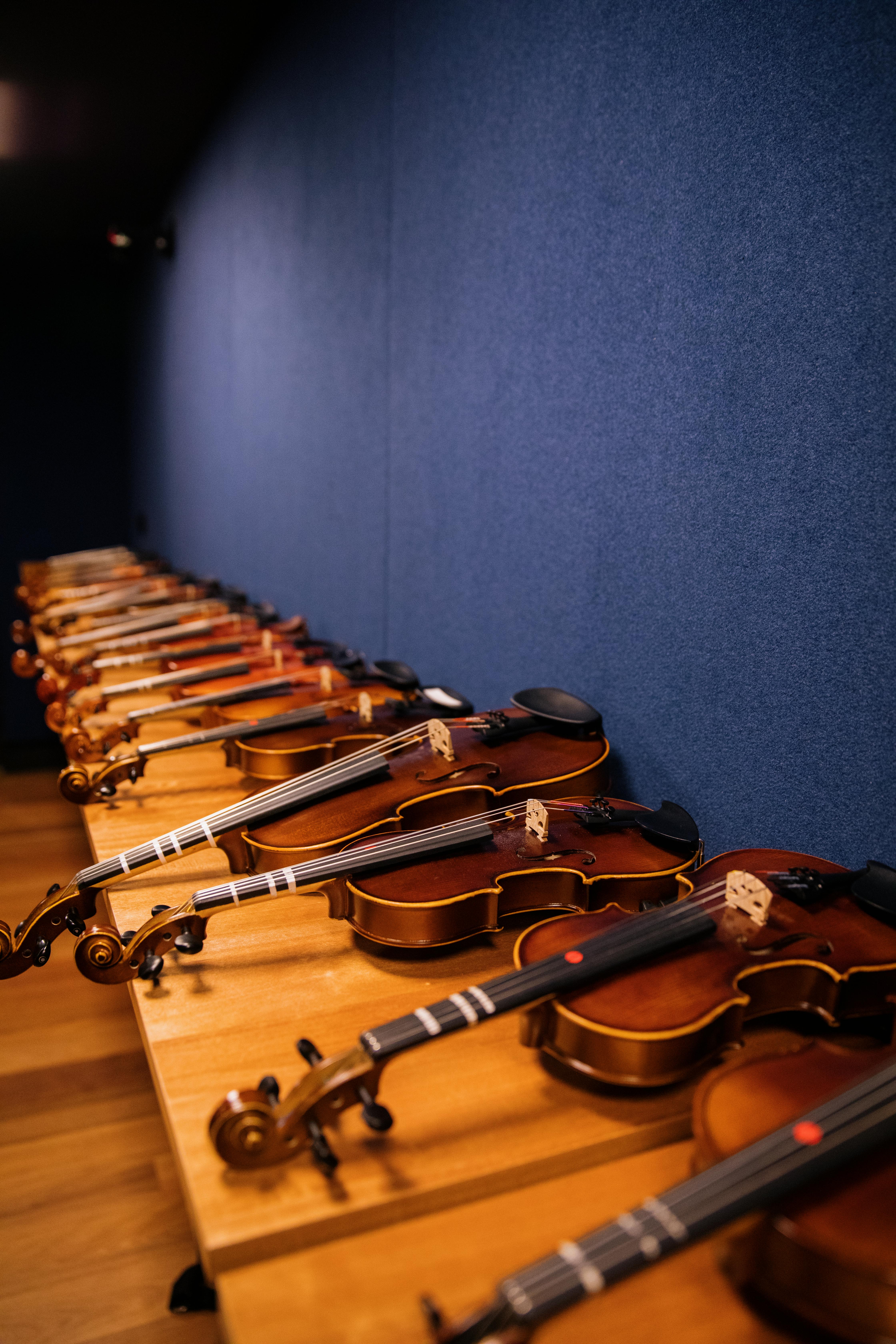 Learning & Engagement
Our unwavering passion for developing the future of music in Australia means we are constantly striving to support the next generation of musicians.
Talent development programs

We have established successful pathways for Australia's talented youth to transition from a student to professional performer and excel in their music careers, including ACO Foundations, ACO Academy, the ACO Emerging Artists program, Penrith Youth Orchestra, and the ACO PNB Paribas Pathway Scholarship.
ACO Families shows

We have also produced a series of standalone shows designed to offer young audiences an inspirational introduction to classical music. These are There's a Sea in my Bedroom, Wilfrid Gordon McDonald Partridge,How to Catch a Star, Dear Santa, The Princess, the Pea (and the Brave Escapee), and The Nutcracker. Each are based on a popular Australian children book, or an original script for the retelling of a well-known story, and they bring acting and music together to engage our youngest generations.
Schools events
We're thrilled to offer the opportunity for school classes and groups to attend ACO Families shows at our ACO Pier 2/3 venue in Sydney on specially-designated days.
Perfect for K-2 students, these performances will feature an educational Q&A after the show and a teacher's resource kit with activities for the classroom.
Resources for schools
Explore our selection of dedicated resources for school aged children, including free lessons from some of our Australia's finest musicians to inspire students of all ages to continue with string study, and education packs based on our Mountain film and Reflections on Gallipoli performance.
ACO Music & Movement classes
Our weekly Music & Movement classes run on Mondays at our Pier 2/3 venue in Sydney's Walsh Bay Arts Precinct. The classes offer a quality music learning experiences for 2.5 – 5-year-olds, presented over the course of an 8-week term.
Learning & Engagement at ACO Pier 2/3
Now that we have our permanent home at Pier 2/3, complete with our own performance spaces and beautiful venues, we will be hosting more special events and activities aimed at families and diverse audiences who want to discover classical music and the ACO.