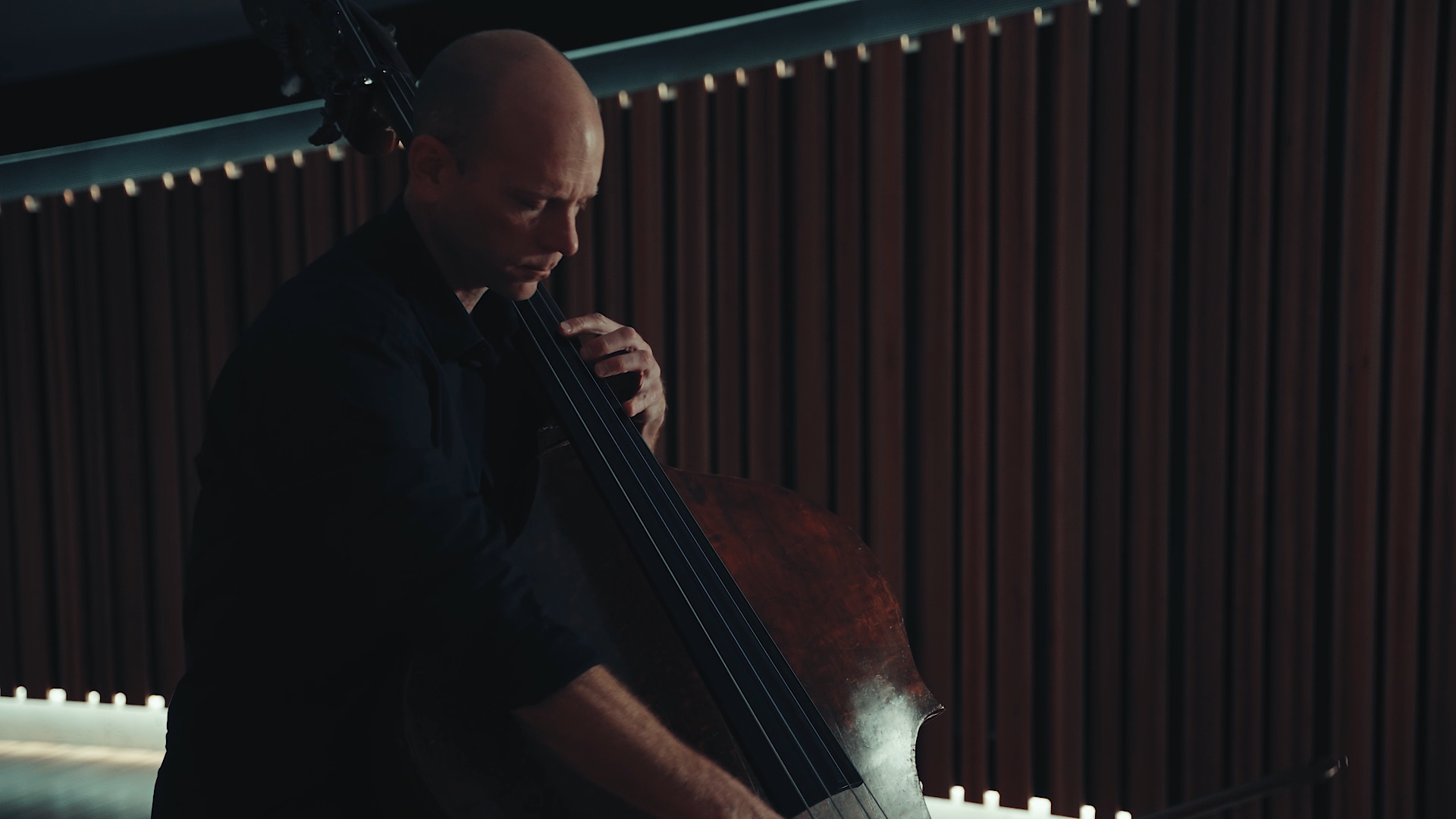 Interview with ACO Double Bassist Maxime Bibeau
To celebrate the release of his ACO HomeCast, we sat down with ACO Principal Double Bass Maxime Bibeau to discuss
Pēteris Vasks' Bass Trip, the special 16th century instrument he performs on, and what it's like being the only member of the ACO double bass section.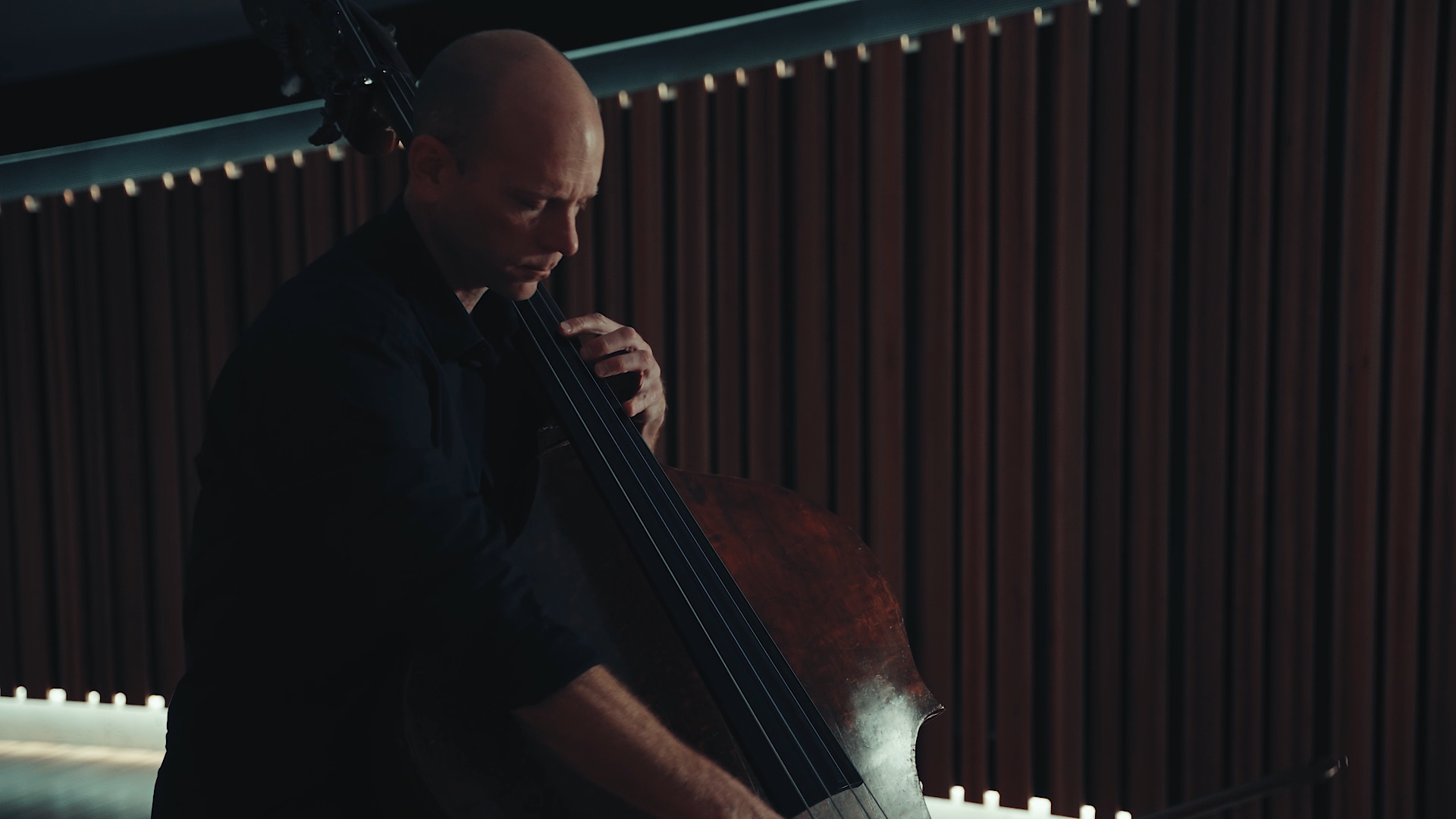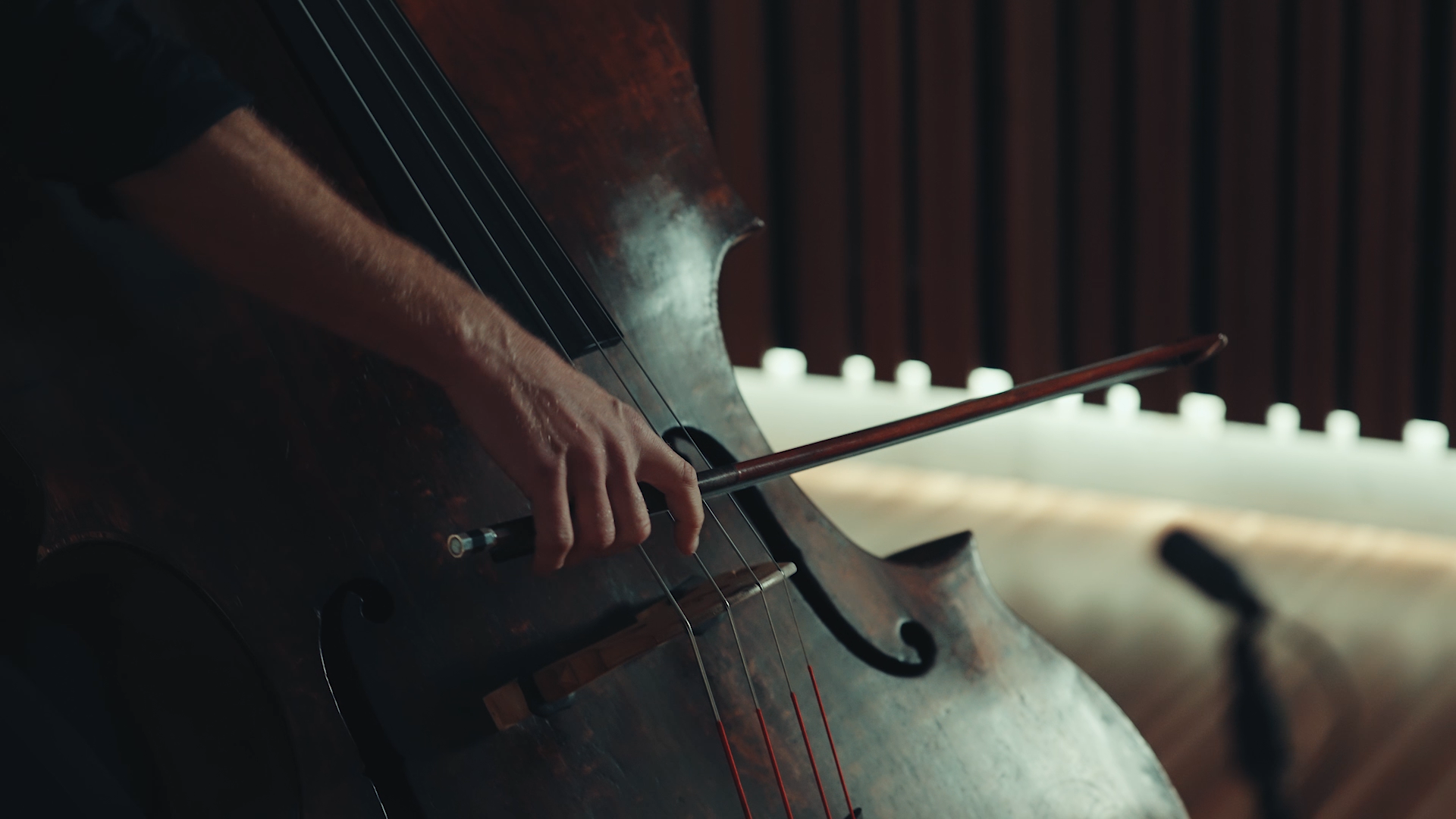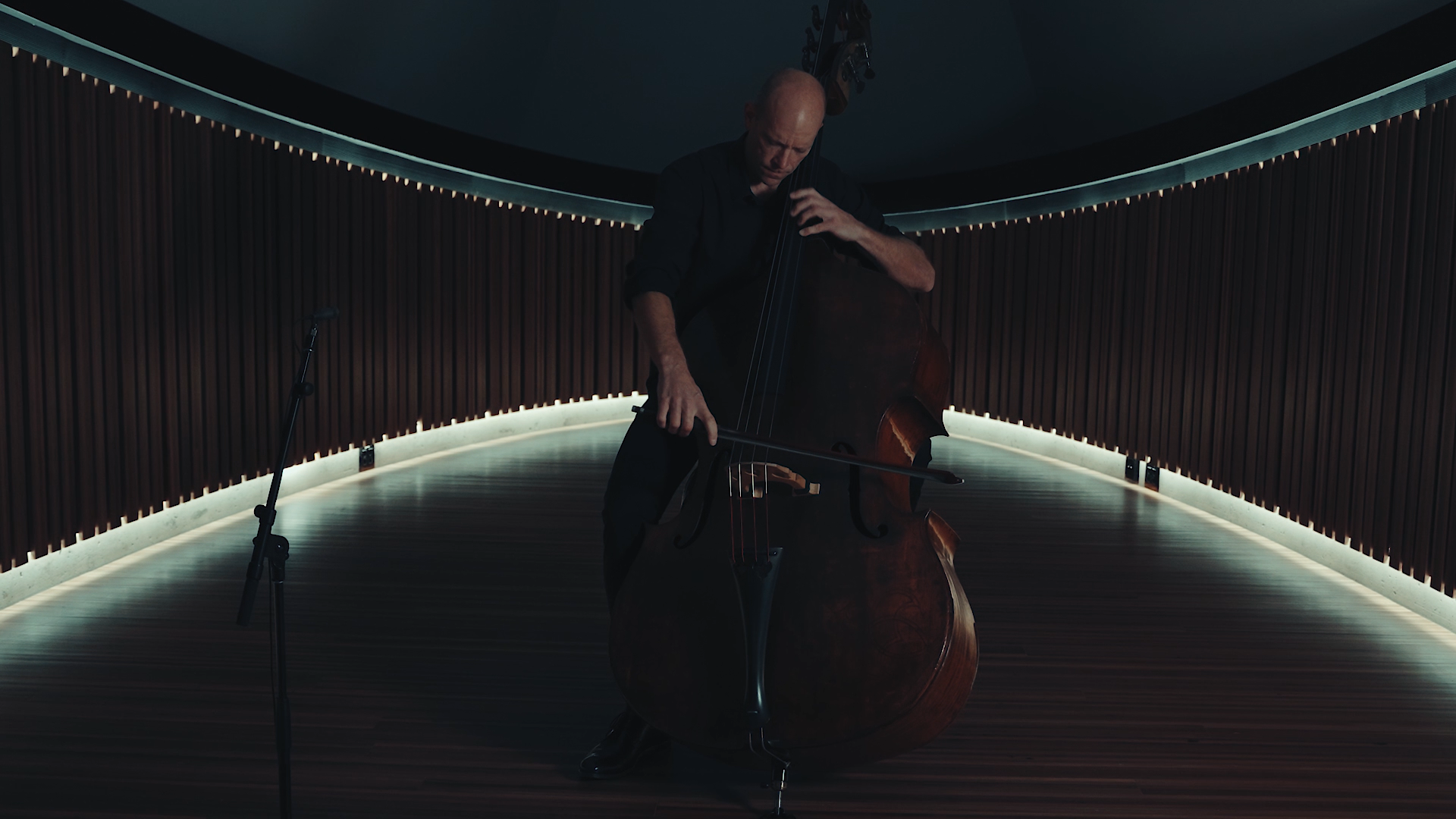 How did you get your start in the ACO?
I was a Master's student in Houston and in the process of looking for work when I saw an ad for a double bass position in the ACO, so I applied and was given an audition during the Orchestra's US tour. I travelled to New York for the audition, but my double bass ended up getting lost in the process – it was shipped to Memphis! That made the entire process a bit more stressful. Thankfully it ended up getting delivered to New York in the middle of the night, so I managed to get my instrument, find my way to my friend's place where I was staying, and then I had a day to rehearse with the pianist before my audition the next day.
I went to the ACO's concert at Carnegie Hall the night before my audition, as I hadn't actually heard them perform before. From that moment I just knew, 'this is it!'. This was the orchestra I'd been looking for.
My audition was actually right after [ACO violinist] Aiko Goto! We were backstage together and then our auditions were back-to-back. The audition process for the ACO was actually rather nice – as opposed to a typical audition for a North American orchestra where you play behind a screen which can feel extremely impersonal, this was done in front of the full orchestra. It felt more like a recital.
Following my audition, the ACO invited me to come to Australia for a trial period with the orchestra. And 23 years later, I'm still here!
What's it like being the only member of the double bass section?
Being the only bass player definitely keeps me on my toes. It's never boring; if anything it's extremely motivating as there's nowhere to hide.
Where I'm seated in the orchestra, right next to the cellos, it's very central and there is an extra level of intensity and involvement in the group. You'd never get that in a larger orchestra.
Why did you decide on Bass Trip for your HomeCast?
I met [composer] Pēteris Vasks in 2009 when he came to Australia to workshop a commission, Vox amoris, with Richard [Tognetti] and the Orchestra. Vasks was actually a bass player in his younger days, before he committed to becoming a composer full time, so he has a real affinity with the instrument. I was speaking to Pēteris and asked if he'd consider writing a piece for bass and orchestra - however as he was writing his cello concerto at the time he suggested I look into a work he'd written a few years prior: Bass Trip. So I did!
I performed it a few years later, and the piece has always resonated with me. It's a journey that builds and builds, and is filled with raw expression mixed with beauty and warmth (while also being extremely difficult!).
I was supposed to perform it at a concert last year that ended up being cancelled because of the COVID lockdowns. However I kept working on it; Bass Trip became my 'covid project'! So it was really the obvious choice for me when it came to recording a HomeCast.
I'm planning on sending Pēteris this video to give him a bit of a nudge to say, 'I've learnt the piece you suggested, maybe it's time for a new piece for bass!'
Can you tell us about the bass you're performing on in your HomeCast?
I play on a very special instrument, a Da Salo double bass that was made in Brescia, Italy around 1585. While it's extremely old, it's in incredible shape; it sounds great. It can be challenging playing a piece like Bass Trip on this instrument as it's so large – it takes more thought, preparation and energy, but it's worth it. The instrument is so responsive and it has amazing tone, depth and palette of colours. Nothing that I know comes near it.
So the pressure is on to give it justice. I hope that comes across in this video.