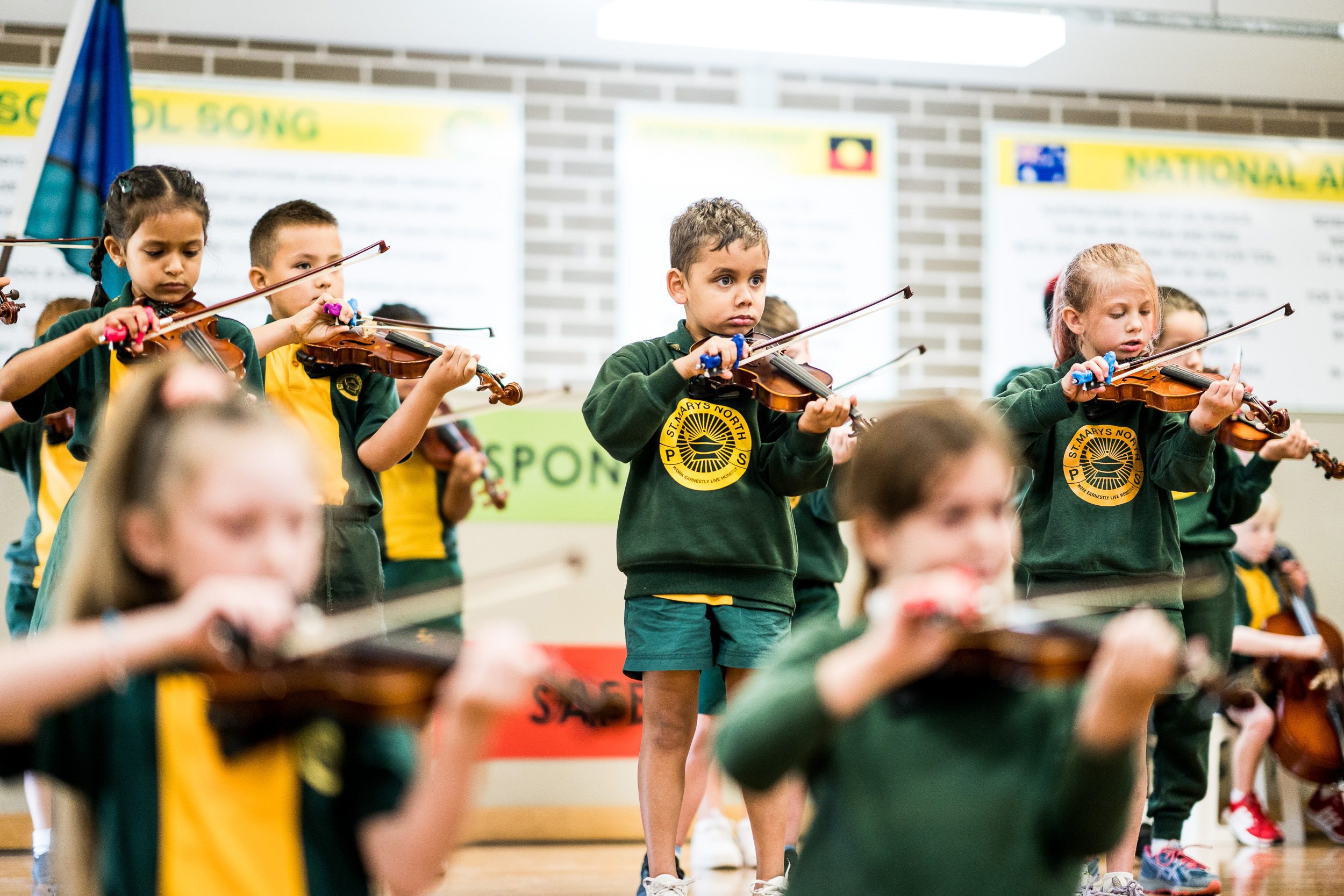 In 2022, the ACO will embark on a transformative new era as it resumes its national and international touring activities with gusto. Artistic Director Richard Tognetti took a moment to reflect on the past 18 months and his hopes for the future - we share his poetic musings with you below.
Sometime in the distant past, a group of musicians trod the boards of concert halls throughout a vast, bare land; and sometimes they also played in other places in a world now distant. Then, eerily, all things musical were cut to silence under orders, strict, that the people stay away; and so the musicians were left to themselves, and memories of concerts began to fade.
The dust gathered in the aisles where people used to walk, stirred expectant with their murmurings, and the halls were dimmed, and the seats were raised where they used to sit awaiting the music to begin.
The foyers stood empty where the people used to amble, brimming with sensations of communion; having sat side by side absorbed by sounds made by the group of musicians.
During the fallow period and as time passed, the musicians lost a sense of utility, but were checked by the support that flowed to them through the generosity of the people. And then with the passing of winter, green shoots appeared; people began to flow back to the watering holes, where beer and other beverages were sold.
The musicians gazed from their windows; imagining too; imagining that they would be permitted once more to tread the boards and stir the thick dust that had gathered in the concert halls of the vast, bare land.
And so it came to pass that some of these watering holes were once more filled with the afterglow of performance. People once more would travel beyond, and into the concert halls, where they could flock and mingle and await the group of musicians to gather; and then we will strum and pluck and weave and conjure; once again.
Richard Tognetti
Artistic Director & Lead Violin
"To be able to see first-hand the difference that music has made for our students and their families has been one of the most significant highlights of my career."

-

Lisa Parrello

(

Principal, St Marys North Public School

)
On behalf of the St Marys North Public School community I wish to extend our sincerest thanks for your continued support of the ACO Foundations Program at our school.
Since the program's early beginnings in 2018, which saw a pilot group of 25 students offered the opportunity to learn to play the violin or cello, our music program has grown immensely with close to 120 students now participating. We currently have our entire Year 1 and 2 cohorts engaging in daily music lessons, along with the original group of Year 4 students. In 2022, we will add a further cohort to this group which will see 175 students involved directly with the ACO Foundations Program.
We have continued to see amazing results with a direct correlation to the music program. Our students have shown gains in their working memory and ability to self-regulate, which has led to improvement across their literacy and numeracy skill development.  Perhaps the most profound difference that the music program continues to have is the increase in attendance at school, with the students involved in the program having, on average, a 94% attendance rate. Compared to the other students across the remaining grades, whose attendance rates sit between 86 – 89.5%, they are engaged in learning opportunities more often due to simply being at school.
This term, our little musicians were invited by the ACO to visit the Opera House to watch their performance of Wilfrid Gordon McDonald Partridge. The children were simply amazed to see their very own string teacher, Miss Beth, on stage! This was an experience they will never forget.
I recently spoke about the ACO Foundations Program at a conference for educators detailing the positive effects music has for children from trauma backgrounds. To be able to see first-hand the difference that music has made for our students and their families has been one of the most significant highlights of my career.  Earlier this term we held a performance that enabled our community to visit and watch their children perform. For one student, this was the first time that both his mum and dad attended school to watch him perform. At the end of the performance he was so excited that tears ran down his face. His parents had never taken time off work to come to school to share in his learning as they depend on their income to support their family. Music brought this family together to celebrate and it could not have been more beautiful. 
Our students should not be defined by events in their life, their postcode or their circumstances. We strive to build a world inside our gates that is filled with the belief that our students can achieve, they are important, they have options. A rich music education through ACO Foundations not only improves learning outcomes, it allows our children to dream of a future filled with endless possibilities.
Lisa Parrello
Principal, St Marys North Public School
DONATE NOW
Stand with the ACO by making a tax-deductible donation.