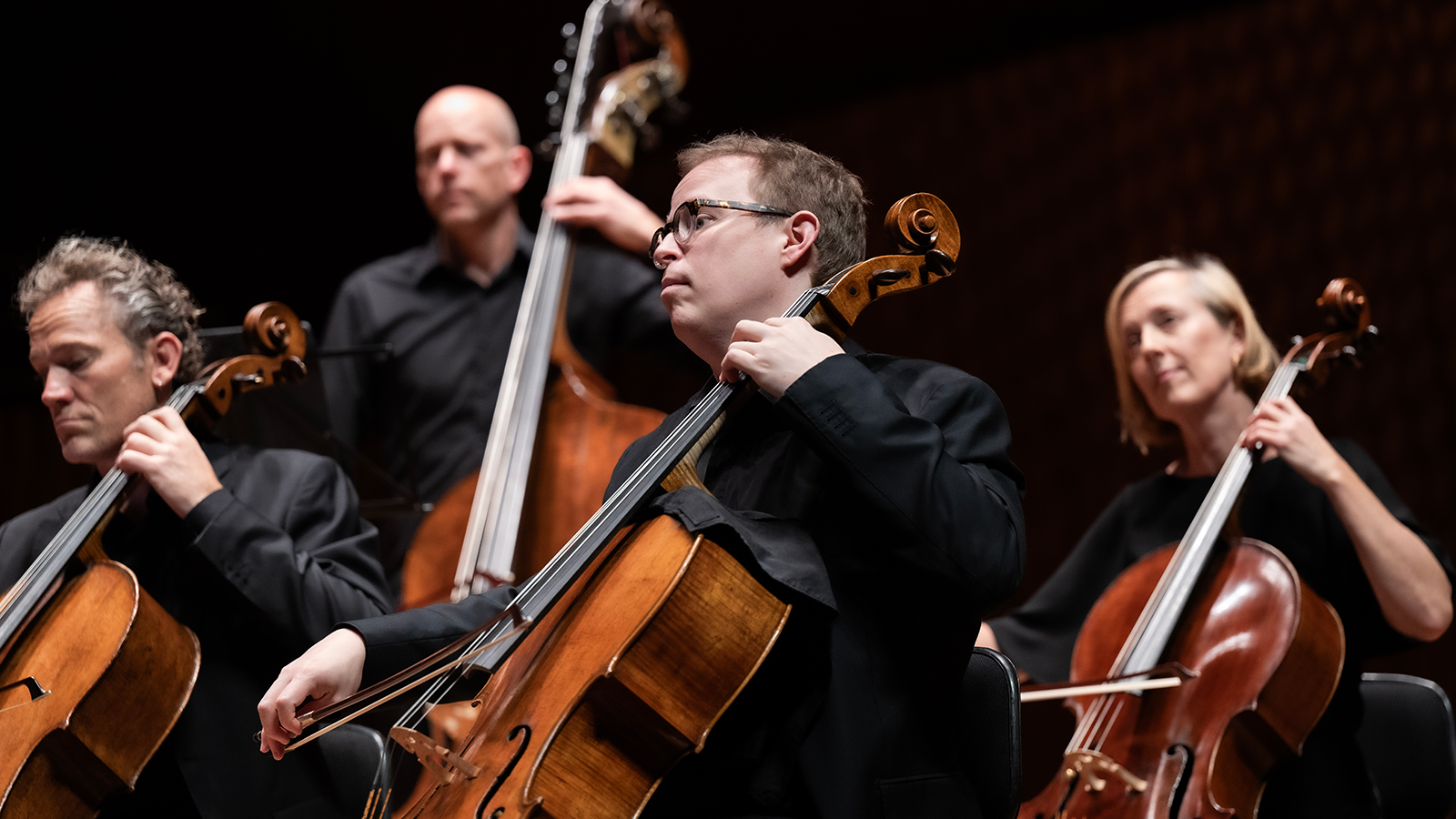 'You could play Bach with a bagpipe and it would still sound good.'
This September, six musicians from the Australian Chamber Orchestra will treat us to a sumptuous program of rich chamber works inspired by Italy. ACO Principal Cello Timo-Veikko Valve takes us through the program, and tells us about his new arrangement of Bach's Italian Concerto.
"Bach's music is completely pure. You could play it with a bagpipe, and it would still sound good," ACO Principal Cello Timo-Veikko 'Tipi' Valve says.
Tipi is preparing for Postcards from Italy, our National Concert Season program of works by Italian composers and those inspired by them, revolving around Tipi's own new arrangement of Bach's Italian Concerto.
"My arrangement of the Italian Concerto is a humble attempt to transfer the keyboard writing into a sextet of strings," he tells us. "For me, it's about highlighting the word 'concerto', the definition of being 'in agreement' or 'in concert', and instead of one soloist I highlight a group of soloists."
Tipi relishes the assignment, something that's no surprise given his rearranging the work specifically with his ACO colleagues in mind. "I've delegated the voices around the six players like you might find in a concerto grosso, so it's a completely new, bespoke arrangement, just for this concert, done with these particular musicians in mind."
"Bach's music is already perfect," he emphasises. "So it's about retaining the perfect music, and communicating it with the very particular and special ACO forces we have at hand."

As we've just seen in the Dvořák's Serenade national tour, and Artistic Director Richard Tognetti's totally new arrangement of Bartók's String Quartet No.5 for the Orchestra, these ACO-specific arrangements are thrilling to experience live.

And Bach's music lends itself to new combinations. "It's rearranged all the time," Tipi points out.

Bach sits in the "inspired by" camp of composers on our Italy-inspired program – the others being English contemporary composer Thomas Adès, and Romantic great, Tchaikovsky.

Bach's embracing of an Italian style reflects the fact that Italian musicians tended to travel to other countries with their dexterity and flair in Bach's time. Many brought their form and musical style directly to where Bach was based.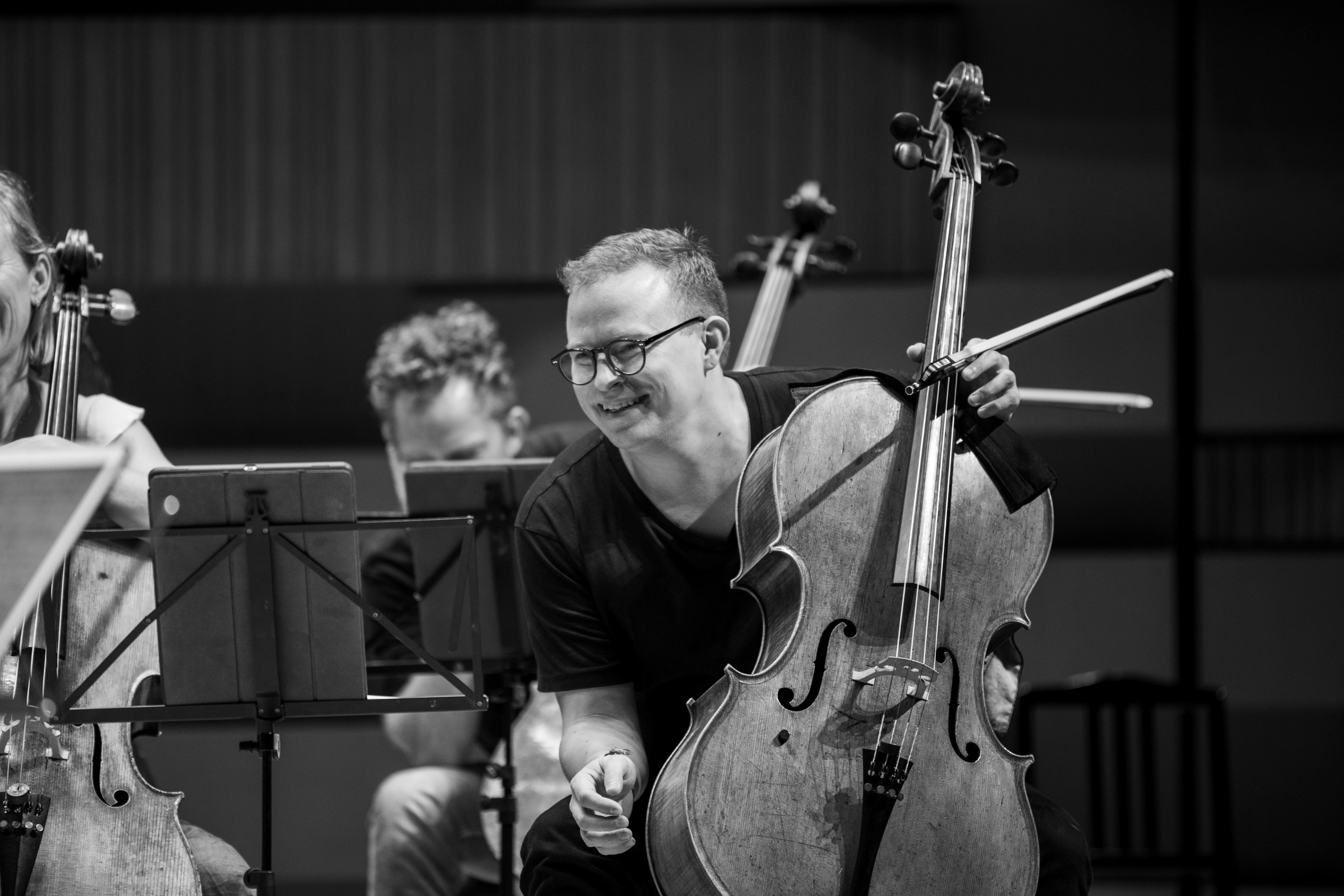 As well as Italy, the concert will make a hero of the cello.
Tipi and the Orchestra have included the music of living composer and cellist, Giovanni Sollima on the program. "He is a friend of the ACO and his energy and approach really fits in well with the ACO style," Tipi explains. He describes Sollima as "a close collaborator" of the Orchestra.
And an obvious pairing with music by Sollima is that of Boccherini. "Sollima is the modern-day Boccherini," Tipi says, "and putting their music side-by-side is an interesting angle. We are intercepting a discussion between these two Italian cellists across centuries."
There are strong parallels between Boccherini and Sollima: both are Italians who composed, but predominantly earned their living as renowned cello virtuosos. "Boccherini was very experimental, very new," Tipi explains. "He made a stack of cello music, but he was very unlucky with publishers."

Sollima himself describes Boccherini as a "visionary". He lengthened the cello's fingerboard, expanding its range, and incorporated Spanish folk music into his compositions.

Boccherini, who Tipi dubs a "rockstar" of his day, was the first internationally known cello soloist, director, and composer. "Think of him as the cello version of Paganini," Timo-Veikko says. "He championed the instrument around the globe, and held prestigious positions in the courts as well as travelling as a virtuoso soloist, directing his own music from the cello."

And the Italian personality – the flair and the ego – of a Paganini-like figure isn't just a natural fit for the violin, it turns out. "That kind of flamboyance comes through and sits well with the cello," Tipi smiles.

Postcards from Italy tours to Wollongong, Melbourne, Sydney, Brisbane and Canberra, 14-26 September.