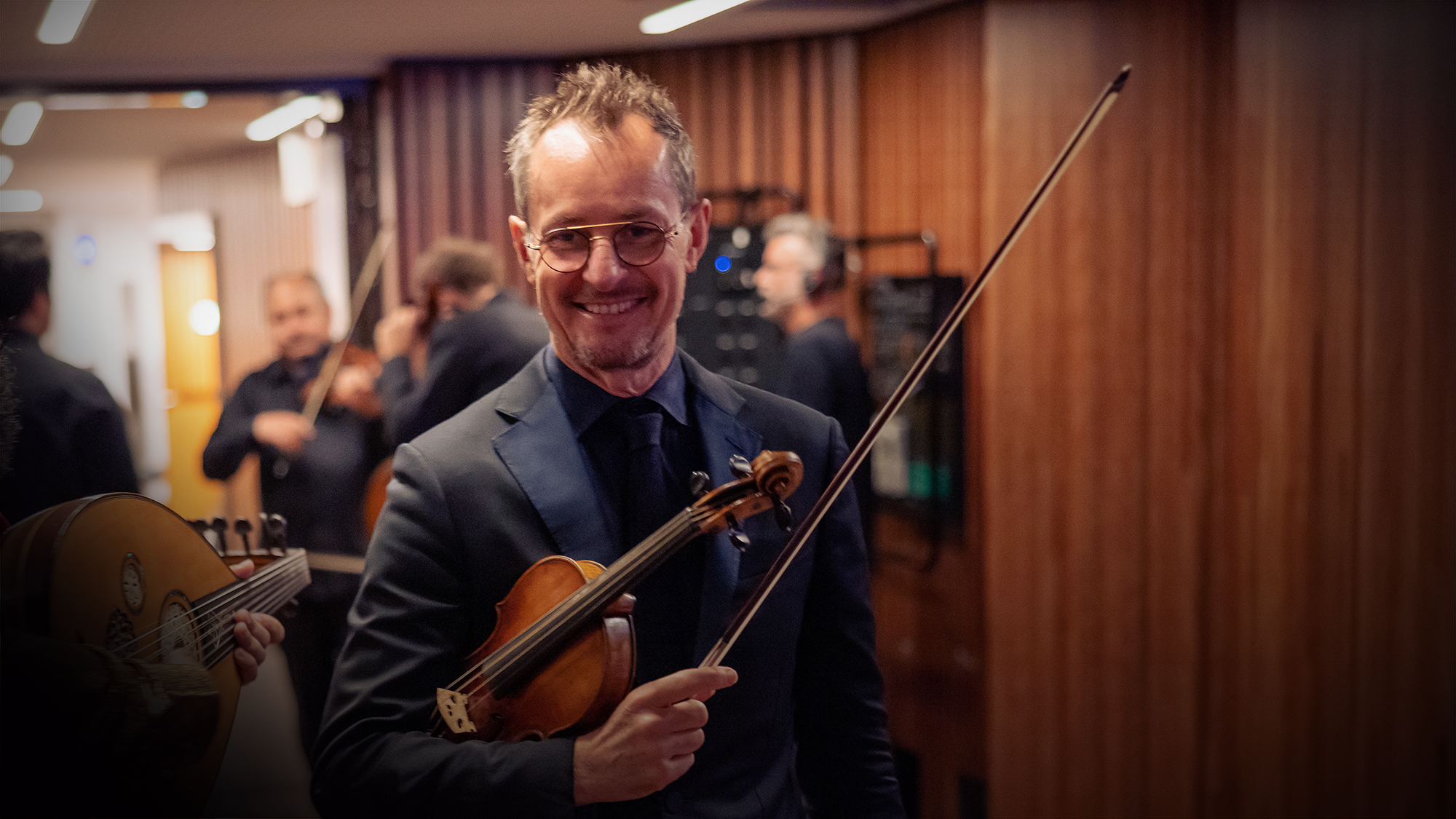 Welcome to ACO 2024
A welcome message from ACO Artistic Director Richard Tognetti and ACO Managing Director Richard Evans.
How do we conjure experiences that define us and inspire you? We set our horizons wider than ever before.
From the richness of old wooden instruments and gut strings to the thrilling sounds of the new generation, our 2024 Season embodies the very essence of the ACO. We travel across genres and artforms; we welcome old friends and new collaborators; and we revel in extraordinary music from across the centuries.
As we forge ahead into a new year, we celebrate you, our wonderful audiences, joining us in the concert hall to experience live music in all its glory: real humans, performing real music, with real human emotions.
We invite you to explore the season and embark on the adventure with us as we return to the stage for a year of remarkable music.

Richard Tognetti
Artistic Director
*
Our 2024 Season champions the ACO as an orchestra without limits. From trailblazing productions of grit and ambition to collaborations with great artists from across the globe and across the pier, 2024 sees the ACO forging its own path and taking you with us. And the spark at the heart of it all: Richard Tognetti and our band of elite musicians performing the most extraordinary music, on the most extraordinary instruments, as only they can.
Each time the Orchestra walks on stage, you've been there to greet us with renewed vigor and support. Long may it continue.
Welcome to ACO 2024.
Richard Evans
Managing Director
Renew Full-season Subscription