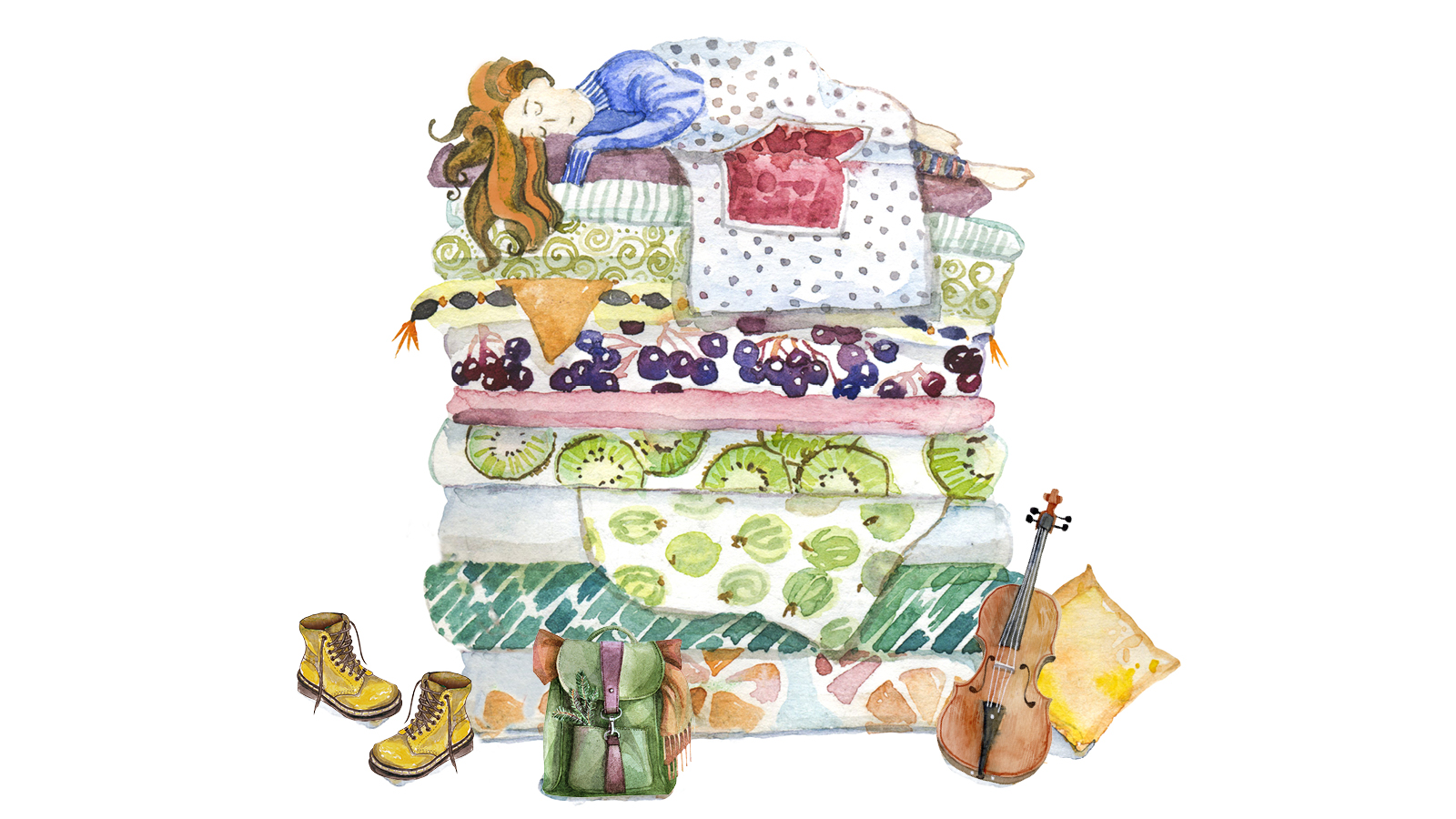 The best bits from our reimagined 'Princess & the Pea'
Take an adventure through our favourite moments of the new ACO Families show, The Princess, The Pea (and The Brave Escapee).
1. Meeting our princess
Original fairytale author Hans Christian Andersen didn't give his princess a name when he published The Princess and the Pea in 1835. Everyone deserves a name.
We can't wait to introduce you to our princess, Isabella, who is strong-willed, highly attuned to everything going on around her, and inspiringly empathetic, showing deep care to all living things.
She has everything she wants in the castle and wealth she was born into… except for what she really wants, which is adventure!


2. Her escape from the palace
One day, in the midst of a storm, when everyone is looking elsewhere, Isabella finds her chance to escape from the life she's not content with, and flees.
With all the courage she can muster, she sets out to uncover the magic the world holds. Her amazing super senses guide her on a journey filled with daring feats and surprising friendships.

3. Her epic journey
We all know the end of this tale – which is the beginning of the original fairytale: Isabella ends up outside the door of a castle in the middle of the night, caught in a storm and seeking refuge.
But why is there, and how did she get there?
One of the most exciting parts of The Princess, The Pea (and The Brave Escapee) is the epic adventure princess Isabella embarks on to get to that castle. As she walks through all weathers and varied landscapes, she encounters insects, amphibians, mammals and sea creatures… we are looking forward to Isabella's epic adventure the most of all!


4. The pond frogs filling their lungs with air
One of Isabella's special talents is tuning in and paying attention to what is around her. One of the things she notices is how bobbly-skinned little frogs stop by a pond, fill their lungs with air, and hold their breaths – cheeks puffed out – before diving like little darts into the water. How beautiful.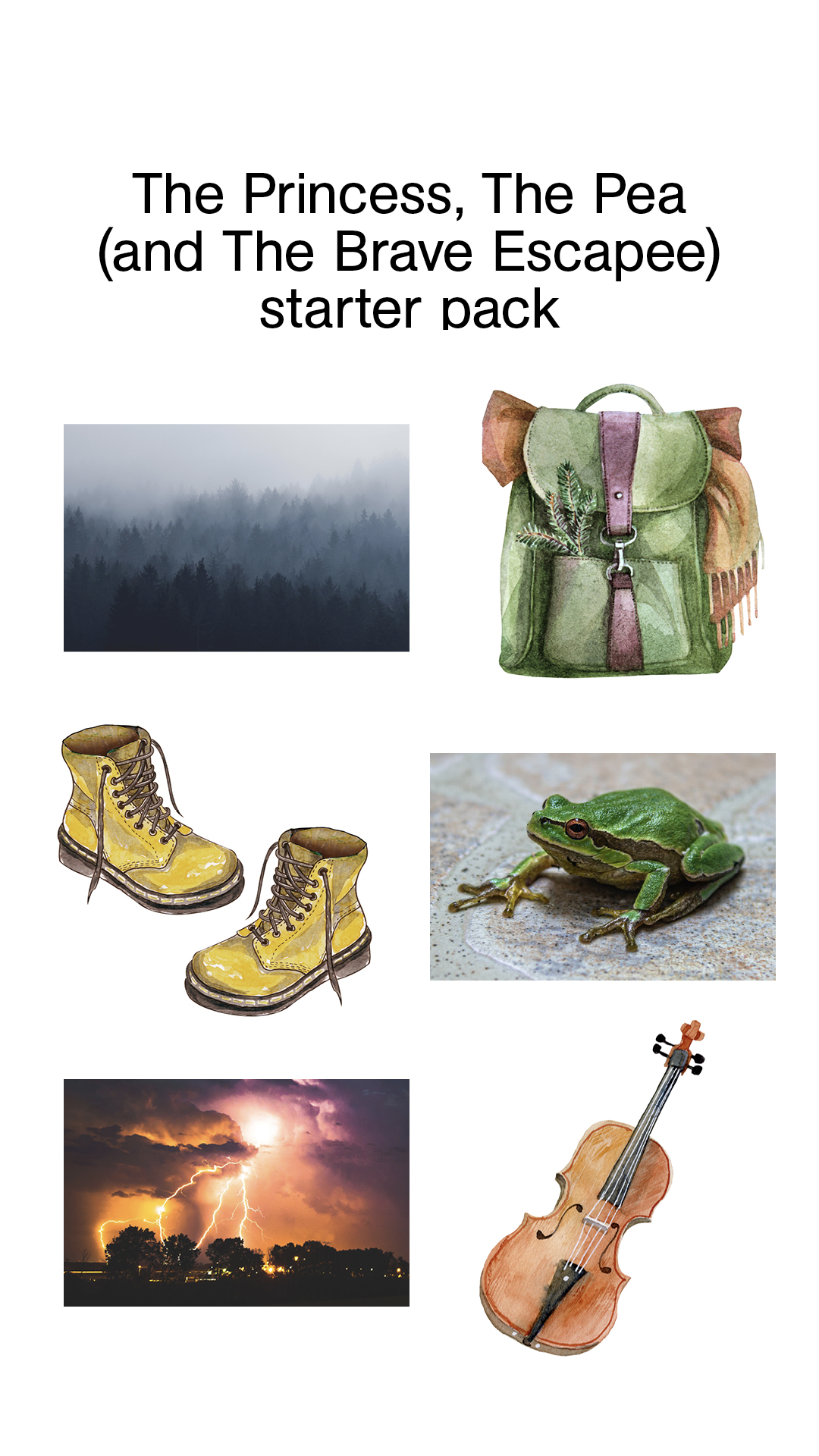 5. The line of ants on a leaf
What a lovely image. Little ant dots joining into formation and using that formation to weave delicate patterns across bright green leaves. We love this detail in our new ACO Families show.
6. The string quartet
All the action we've hinted at so far takes place on stage, where there is also a live string quartet.
These four wonderful musicians – two violinists, a violist and a cellist – will add a depth and emotion to the story unfolding on stage, by performing original music by Australian composer Bryony Marks.
"To have these four musicians and know that they'll be there live, bringing this score to it, is really special and means that we'll be able to look at what the princess is doing, but we'll also be able to feel what she is feeling," The Princess, The Pea (and The Brave Escapee) writer Finegan Kruckemeyer says.

7. Hearing different styles of music bringing different scenes to life
"We start with a concert string quartet sound, so something that's taking itself as seriously as you do when you go and hear chamber music in a concert hall, and then we splinter off into a variety of genres that are dictated by the sensations of the different scenes in the story," Princess composer, Bryony Marks says.
"In one particular scene, for example, there's a frenetic train sequence, and the music sketch that I've written for that scene is in a modern music style in that it's frantic and arrhythmic.
"And then that evolves into a sizzling-hot lazy day at the seaside, and the music becomes almost jazzy. So different genres will brush up against each other."
We can't wait to hear this beautiful new music.
8. Hands-on craft activities to keep the story going after the end
Once the 30-minute ACO Families show, The Princess, The Pea (and The Brave Escapee), has finished, you're incredibly welcome to hang around at our beautiful venue, ACO Pier 2/3, for a while after the show.
There, you can take part in bespoke hands-on activities tailored for our littlest music fans, who will be invited to make keepsake The Princess, The Pea (and The Brave Escapee) crafts to take home and keep the story going with.
Beautiful family memories guaranteed.
The Princess, The Pea (and The Brave Escapee) premieres at ACO Pier 2/3, 27 Sep – 7 Oct. Tickets are just $35, with babies in arms going free. Click here to book tickets.