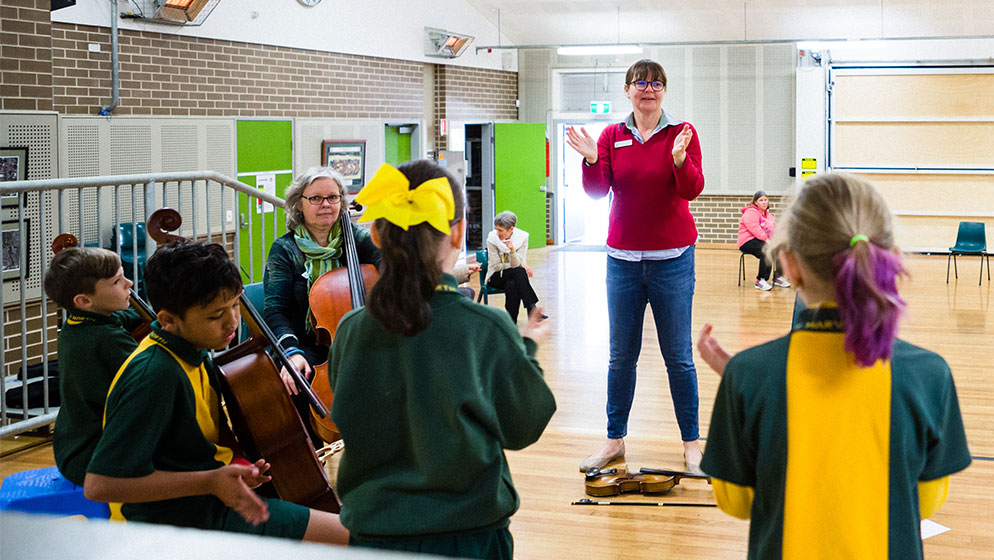 Watch: ACO Foundations Program
Click the tile above to watch a video that explores the impact of our
ACO Foundations
pilot program.
Designed by leading instrumental teacher Frances Firth in collaboration with the ACO, ACO Foundations provides students at under-resourced schools with free instrumental and classroom music lessons with the aim of improving their cognitive, emotional and behavioural development through access to music education.
In the video, St Marys North Public School Principal Lisa Parrello discusses the impact the program has had on her students, while ACO Artistic Director Richard Tognetti explains why he remains passionate about providing school students with access to music education.
ACO Foundations is made possible through the generosity of our donors, whose support of the ACO's Learning & Engagement programs allows us to continue this important work. If you would like to contribute to the program, please consider getting involved in our Annual Giving Campaign by making a tax-deductible
donation
.