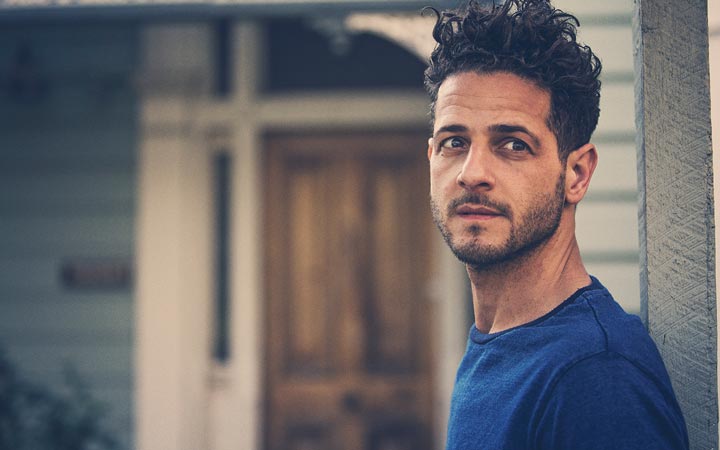 In conversation with Lior
We sat down with Lior ahead of his ACO debut to discuss the 'Luminous' tour and gain insight into his musical background, how he goes about preparing for performances such as these, and working with Bill Henson and the ACO.
Multi-ARIA award winning artist Lior, known for his melodic and nostalgic indie music, has worked on various collaborations over the years to satisfy his diverse musical curiosity. This August, Lior joins the ACO for our 2019 Season highlight 'Luminous,' an immersive concert experience that features music spanning from R.E.M. to Britten and Purcell alongside the dramatic and haunting imagery of world-renowned photographer Bill Henson.

You've collaborated with other orchestras in the past but this is your first time with the ACO. What are you looking forward to most about performing with Richard and the Orchestra?


Well, for starters they are pretty awesome! I saw Richard and the Orchestra play at the Adelaide Festival a few years back and I just remember being completely blown away. That was the moment I decided that I would love to collaborate with the ACO, so when the invitation came through to be a part of this show I didn't have to think much before saying yes.

I've also been a fan of Bill Henson's work for a long time, so this concert is a pretty amazing coming together of two things that I admire.


The repertoire you'll be performing in Luminous is quite diverse. How do you go about preparing your voice to perform such varied styles of music?


It's more about trying to find my own way of inhabiting the songs. When I'm listening to the recordings I find myself wanting to sing the songs differently to how they are recorded; I don't want to be an impersonator. So sometimes it comes down to exploring the songs in different keys or ranges and trying it out until you click into something that feels like you. For me as a singer it's about trying to find an individuality and a character rather than a correctness.

Is there any particular piece you are looking forward to performing most?
The Corpus Christi Carol is really beautify and it's probably not something that I would usually choose to sing.

Looking back on your journey, did growing up in Israel have an influence over your musical career?
Definitely. Growing up in Israel there was so much music travelling across the borders. I remember as a kid in the same day I would be listening to Western pop songs alongside watching an Egyptian film with its distinct music. Later on in life I started exploring traditional Jewish music and singing things that had more of an Eastern bend to them. I found that it came quite naturally to me and I can only assume that's because my ear was enriched with the sounds of both East and West growing up.


How did you find yourself doing collaborations in the orchestral space?

Well I have a love of strings, and my introduction into this space was actually through string arrangements to folk songs, and hearing this amazing fusion of finger-picked acoustic guitar with string arrangements. So then I commenced on the road to working with string players and ultimately orchestras.

What goes into your preparation for performing with an orchestra, that's different to your solo shows?
Well the biggest difference is that I won't play guitar so logistically that makes it a lot easier! But it also means that I can really focus on being a vocalist, so naturally I can channel all my being into that. There's almost a sense of an elevated escapism that you can channel through your singing.

How do you feel when you view Bill Henson's work?

I feel like his work is so saturated with questioning. There's a lot of depth to the images - not just aesthetically but also in the questions they pose. This makes them very engaging in the way they spark your brain to go places in a multi-layered series of thoughts.


We're currently running a competition around the 'Luminous' image that features in the concert. Looking at this picture by Henson, what piece of music would you personally pair to this enchanting image?
I would pair 'Nightswimming' by R.E.M. to this piece.

"Every streetlight reveals the picture in reverse
Still, it's so much clearer
I forgot my shirt at the water's edge
The moon is low tonight
Nightswimming deserves a quiet night"

Like the photo, there is something about this song that evokes the surreal nature of light and a sense of peaceful solitude against an urban background.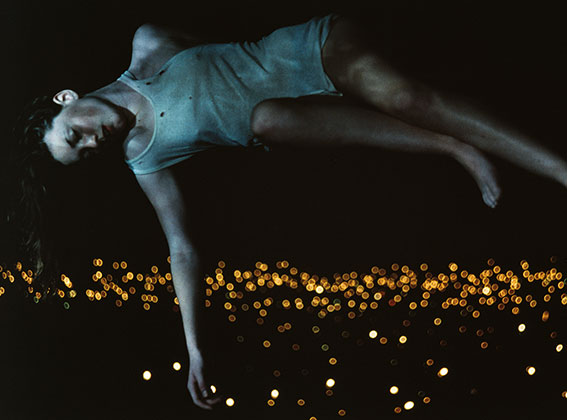 Luminous 
Luminous tours nationally 10 - 23 August. For more information follow the link below.