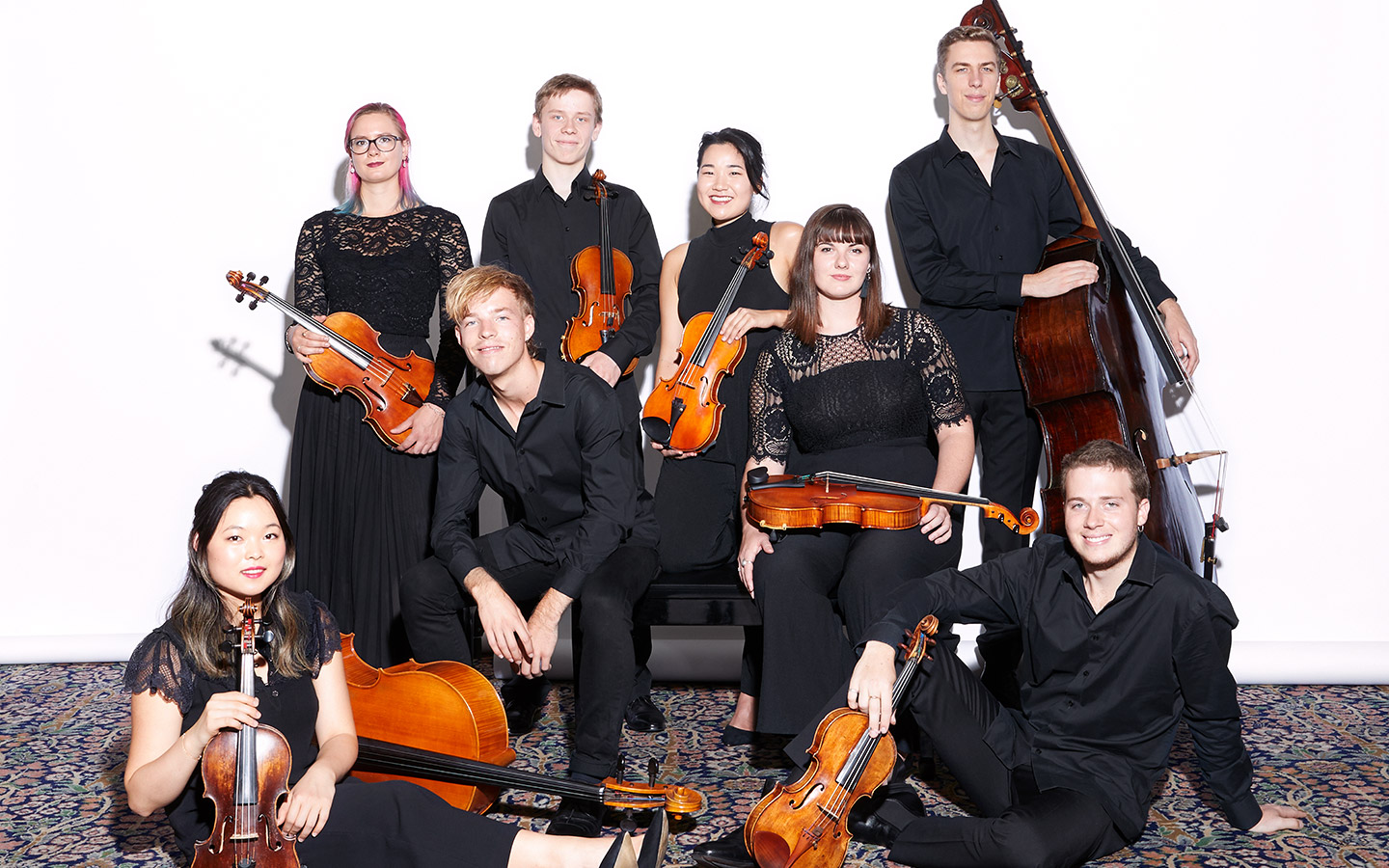 The Australian Chamber Orchestra is thrilled to announce the eight talented young musicians who have been selected to participate in its acclaimed Emerging Artist program in 2019. These exceptional string players will spend the year working closely with the professional musicians of the ACO and rehearsing and performing as members of ACO Collective, the ACO's education and regional touring ensemble.
The 2019 Emerging Artists are
William Huxtable, 22, Violin, WA
Gemma Lee, 23, Violin, NSW
Mana Ohashi, 21, Violin, VIC
Harry Ward, 22, Violin, NSW
Molly Collier-O'Boyle, 25, Viola, QLD
Mariette Reefman, 25, Viola, NSW
James Morley, 22, Cello, NSW
Jaan Pallandi, 23, Double Bass, NSW

"We are delighted to announce our eight Emerging Artists for 2019 – the largest ever cohort in the program's 12-year history," said ACO Managing Director Richard Evans.
"We are immensely proud of the ongoing success of this program, which has seen Emerging Artist alumni go on to work with professional orchestras around the world, including six graduating to become members of the ACO."
For 2019 Emerging Artist William Huxtable, participation in the program represents an invaluable opportunity to learn from some of the world's greatest chamber musicians.
"One of the most riveting and joyous experiences I've had was participating on a side by side tour with the ACO in early 2018, as an Australian National Academy of Music student," said Huxtable. "So to have the opportunity to perform and rehearse with ACO musicians throughout 2019 is incredibly exciting. They are insightful, innovative and inspiring people who are very fun to work and perform with and I also have the wonderful opportunity to be mentored by ACO violinist Glenn Christensen.
"One of my passions in music is chamber music and I can't wait to spend the year surrounded by some of the best in the world at it."
To learn more about our Emerging Artist program follow the link below.