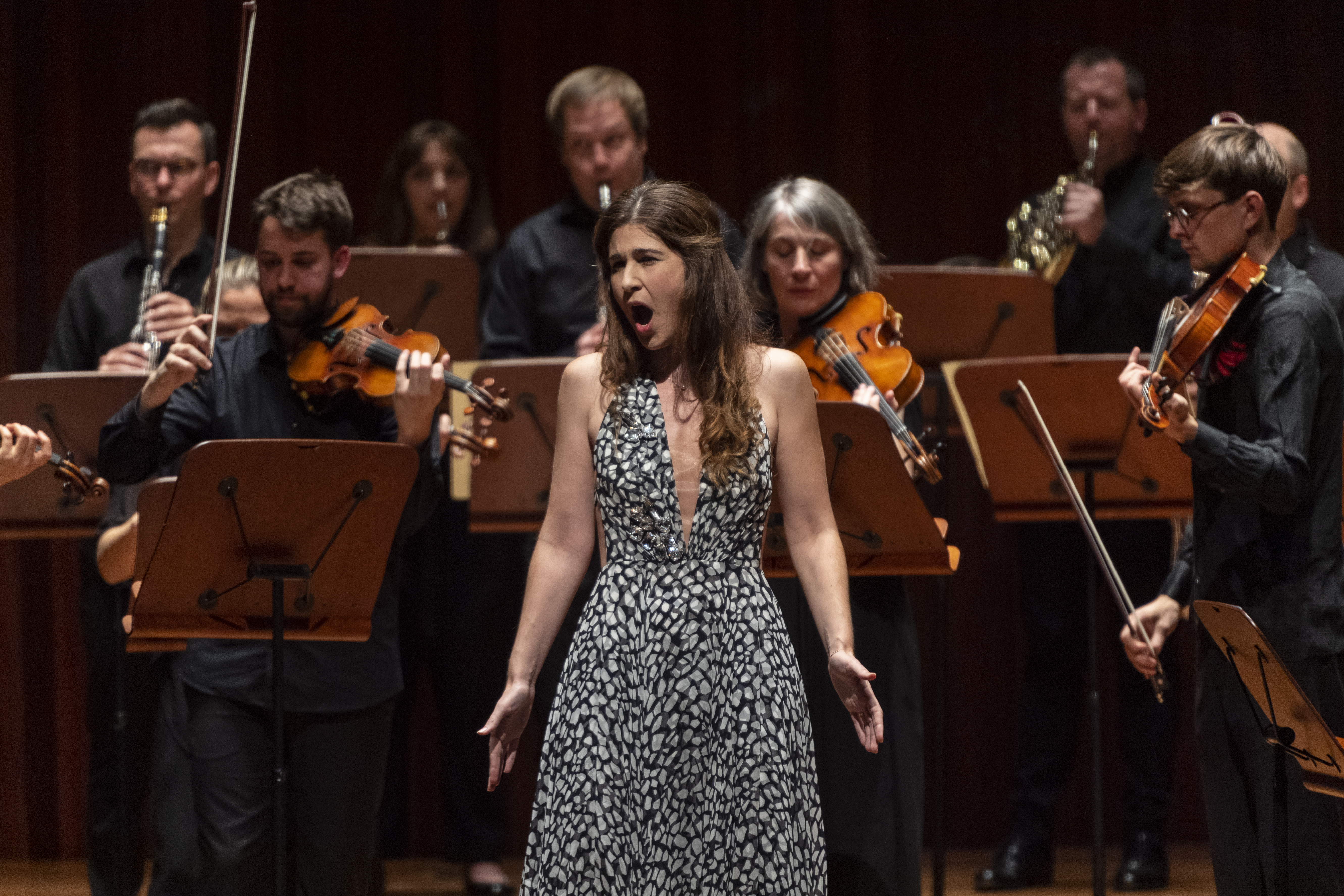 Announcing: Nicole Car 'Heroines'
A live recording of our 2018 concerts will be released this October
We're excited to announce that 'Heroines', a live recording of our 2018 concerts with Australian star soprano Nicole Car, will be released this coming Friday 5 October on ABC Classics.
Recorded across multiple dates of our national tour, the release features Nicole Car collaborating with Richard Tognetti and the Orchestra to portray some of the most powerful women in opera.
"Here we present Nicole Car, a singer at the top of her game, to portray heroines including the courageous Queen Dido, wrathful Deidamia, the doomed Desdemona," said Richard Tognetti, Artistic Director of the Australian Chamber Orchestra. "These are characters who face the very depths of human expression – joy and hope, grief and despair – with resilience and strength."
Car, who is currently making her Met Opera debut as Mimi in La bohème, has been going from strength the strength in the last few years, rapidly rising through the ranks to become one of the most sought-after sopranos on the international circuit.
The 21-track album is now available to buy pr stream, via the link below.
Tracklist:
HANDEL Overture and Dances from Alcina
Ouverture:
1 I. [Grave] -
2 Allegro
3 II. Musette: Un peu lentement
4 III. Menuet: Allegro
Dances:
5 Gavotte
6 Sarabande: Adagio
7 Menuet
8 Gavotte
9 Tamburino
10 MOZART Symphony No. 27 in G major: I. Allegro
11 MOZART Basta, vincesti ... Ah non lasciarmi, no
12 BEETHOVEN Romance for Violin and Orchestra No. 2 in F major
13 BEETHOVEN Ah! perfido ... Per pietà, non dirmi addio
14 VERDI Ave Maria, plena di grazia from Otello
15 PUCCINI Crisantemi (Chrysanthemums)
16 VERDI Act III Prelude from La traviata
17 MOZART Misera, dove son! ... Ah! non son io che parlo
MOZART Symphony No. 27 in G major:
18 II. Andantino grazioso
19 III. Presto
20 MOZART Chi sà, chi sà, qual sia
21 BEETHOVEN Ma tu tremi, o mio tesoro?