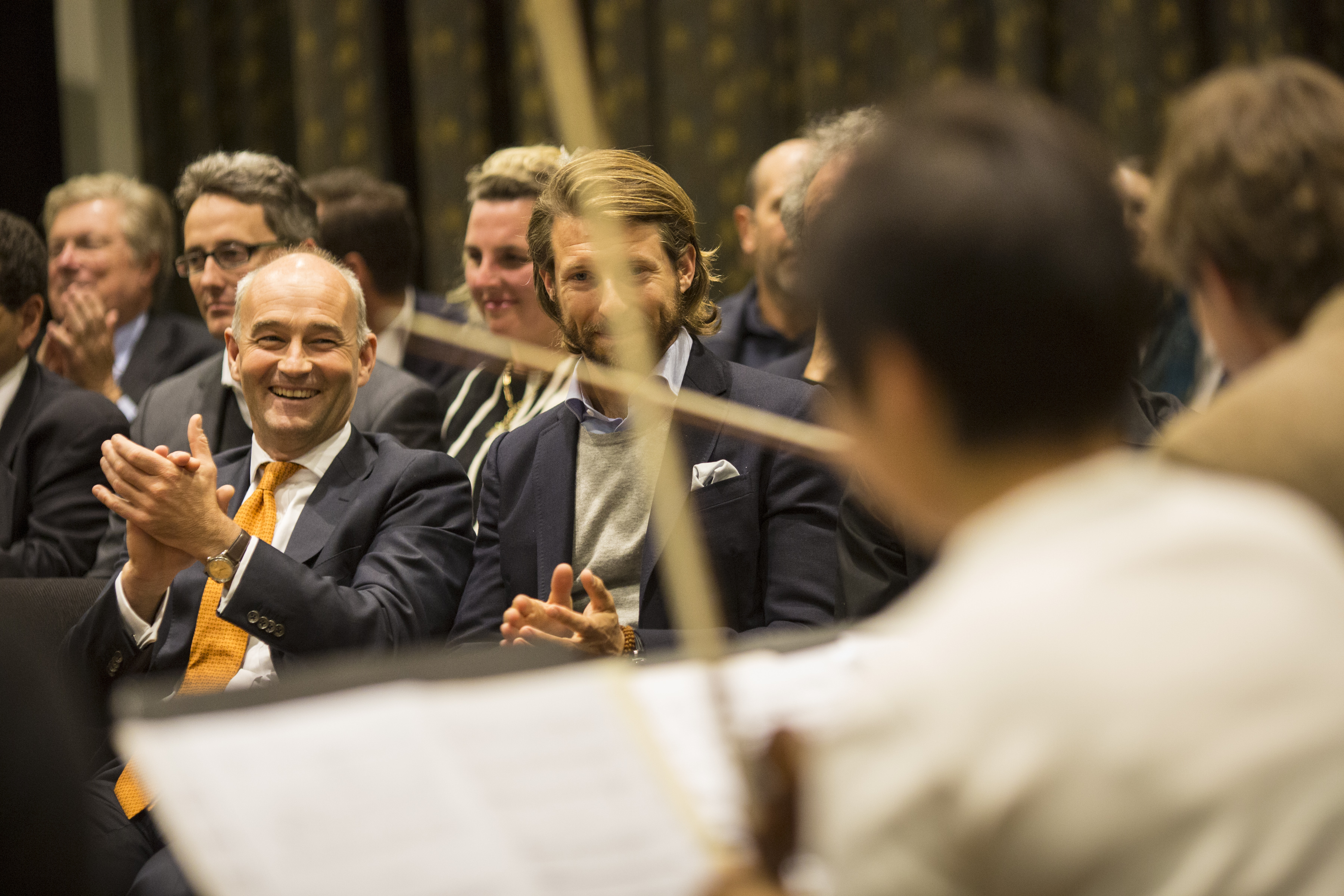 Peter Shorthouse Emerging Artist Scholarship
In memory of ACO Board Director Peter Shorthouse.
In memory of ACO Board Director, Peter Shorthouse, we are seeking funds to establish a corpus of $1m to create a scholarship in his name. This scholarship will support an emerging artist each year within the Australian Chamber Orchestra's Emerging Artist program. This will be the inaugural scholarship of this type ever established within the ACO.

Donations to the fund can be made here or by phoning Jill Colvin, Director of Philanthropy, on 02 8274 3835.
ACO Emerging Artist Program
The ACO Emerging Artist Program connects Australia's brightest and best tertiary and post-tertiary string players with members of the ACO, offering invaluable training, mentoring and performance experiences across the course of a year.

As a small, permanent ensemble, the ACO is uniquely positioned to offer these young musicians the opportunity to rehearse and perform with its renowned players in an ongoing mentoring relationship and is tailored to suit the strengths and needs of each musician.

Each year, up to six positions are supported for the program which takes place over a calendar year. The direct costs of each position is $50,000, which covers the wages, mentoring, travel and touring costs for the participant.

Since its inception over ten years ago, a number of permanent positions within the ACO's ensemble have been filled by previous alumni of the Emerging Artist Program, most recently, Stephanie Farrands, the ACO's new Principal Viola. Other alumni are performing in orchestras and ensembles within Australia and around the globe.

Note the Australian Chamber Orchestra Pty Ltd is listed on the register of Cultural Organisations under Section 78(1)(a) of the Income Tax Assessment Act 1936. All donations of $2.00 or over are tax-deductible.
Current Fund Supporters
Lead Patrons
The Shorthouse Family
The Allfrey Family
LGT Crestone Wealth Management
Hamilton Lane
Pacific Equity Partners

Patrons
Al and Becky Crawford
Allison Haworth
Andrew Schwartz
Charter Hall
City West Housing Pty Ltd
Craig & Nerida Caesar
David Full
Denby Roberts
Glen Frost
John & Nicolle Keith
John Taberner & Grant Lang
Jorden Brown
Juan Delgado
Partners Group
Sam Linz
Samuel Terry Asset Management
Sarah McGarry
Simon O'Brien
Stuart & Helen Nash
The Chisholm Family
The Denham Family
The Eary Family
Anonymous (7)