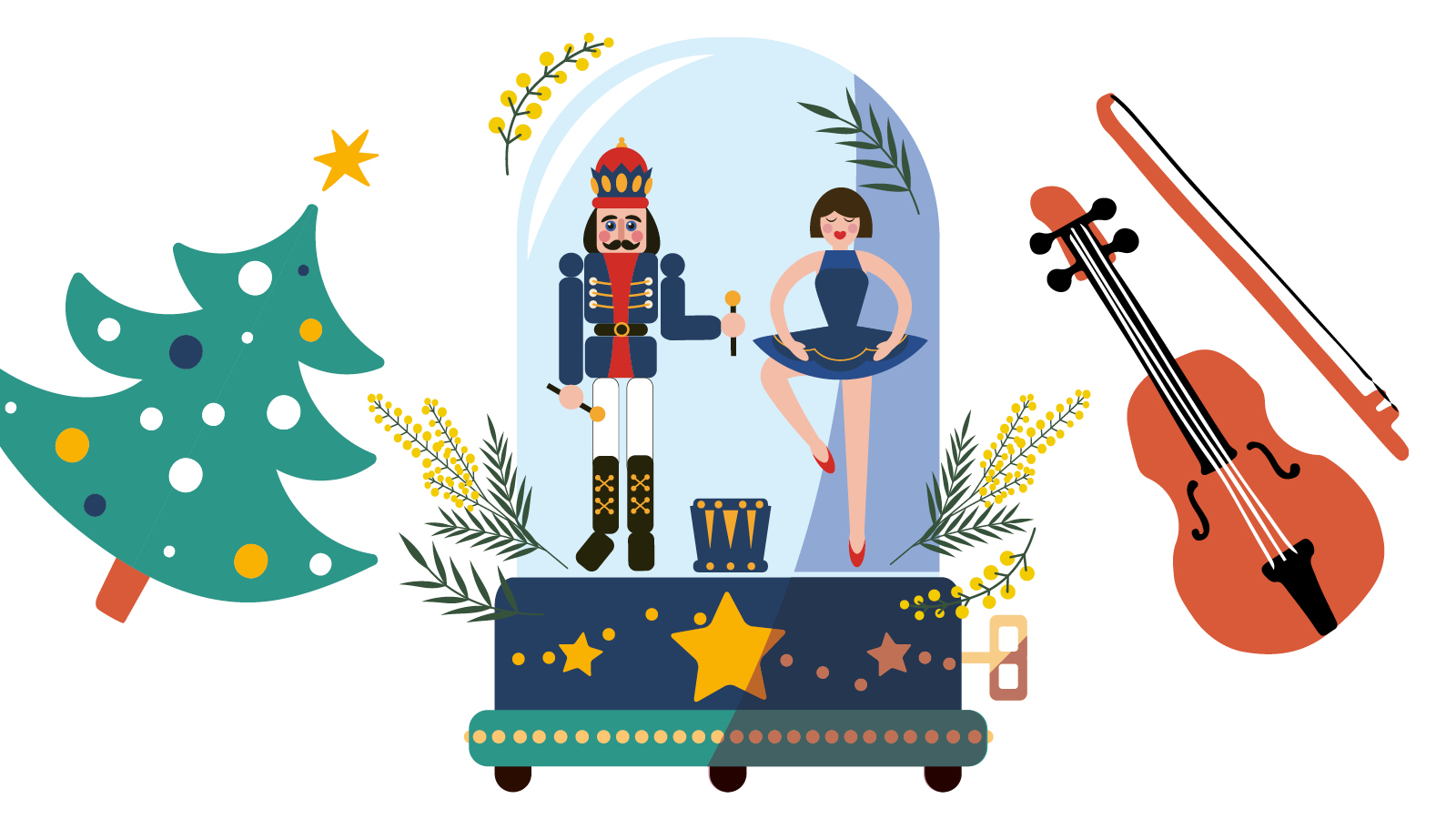 ACO Families: The Nutcracker
Join Clara and her Nutcracker on a magical journey in this stunning adaptation featuring live classical music and ballet. Created in collaboration with David McAllister.
This event is now sold out, our next ACO Families show is How To Catch a Star on 6 – 11 July 2024.
Join Clara in an enchanted dreamland as she befriends the Nutcracker and goes on a magical Christmas Eve journey in this exciting new ACO Families production.
In a collaboration with David McAllister (former Artistic Director of The Australian Ballet), this clever adaptation of the much-loved ballet will bring together music, dance, and theatre in an immersive experience for young audiences.
The ACO's The Nutcracker is the perfect introduction to live classical music and ballet, guaranteed to captivate and delight the whole family this festive season.

Download Activity

CAST & CREATIVES
Artistic Advisor: David McAllister
Director: Elsie Edgerton-Till
Choreographer: Ella Havelka
Musical Arranger: Bernard Rofe
Production Designer: Isabella Andronos
Lighting Designer: Morgan Moroney
Production and Stage Manager: Jessica Henley-Sadgrove
Original Script: George Kemp
Sama Rowe, Clara
Todd Sutherland, The Nutcracker
Charles Wu, Drosselmeyer/Narrator
Mark Ingwersen, violin
Caroline Hopson, violin
Meagan Tuner, viola
Beth Condon, viola
Heather Lindsay, cello
Catherine Davis, celeste
Duration: 40-minutes. Plus, enjoy free creative play activities in the foyer before and after the performance.
Recommended for: children aged 2 - 8 and their families. (Children under 2-years are free on a parent's lap).
Location: The Neilson at ACO Pier 2/3. Click here for venue information and location.
Please note: Tuesday 19 December, 11:30am will be an ACO Relaxed Performance.
Dates & Availability
Fri 15 Dec, 10am — sold out
Fri 15 Dec, 11.30am — sold out
Sat 16 Dec, 10am — sold out
Sat 16 Dec, 11.30am — sold out
Sat 16 Dec, 2pm — sold out
Sun 17 Dec, 10am — sold out
Sun 17 Dec, 11.30am — sold out
Sun 17 Dec, 2pm — sold out
Tue 19 Dec, 10am — sold out
Tue 19 Dec, 11.30am — sold out
Tue 19 Dec, 2pm — sold out
Wed 20 Dec, 10am — sold out
Wed 20 Dec 11.30am — sold out
Thu 21 Dec, 10am — sold out
Thu 21 Dec 11.30am — sold out
Thu 21 Dec 2pm — sold out
Fri 22 Dec, 10am — sold out
Fri 22 Dec, 11.30am — sold out
Fri 22 Dec, 2pm — sold out
Sat 23 Dec, 10am — sold out
Sat 23 Dec, 11.30am — sold out