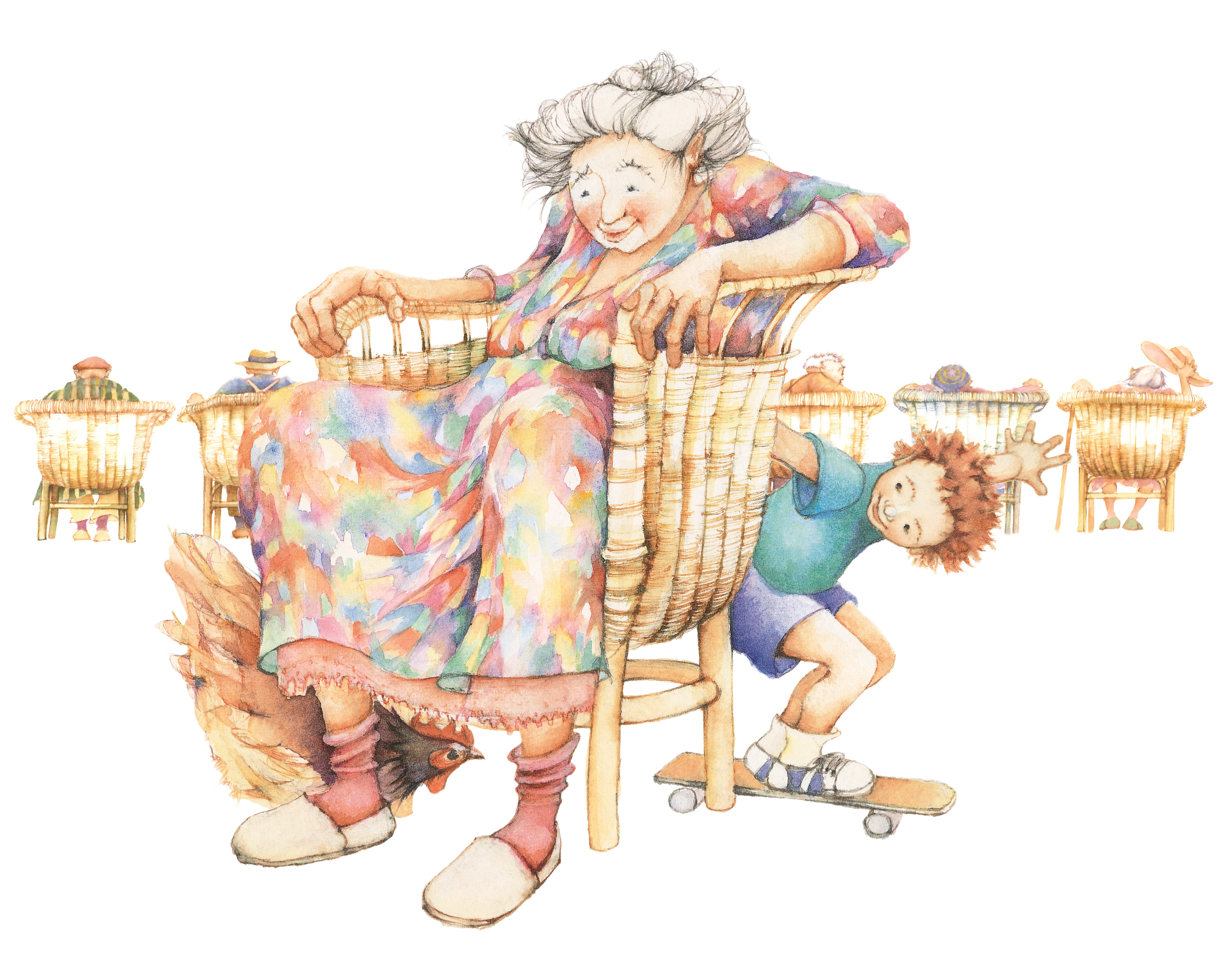 ACO Families: Wilfrid Gordon McDonald Partridge (Tour)
Our award-winning ACO Families show based on the book written by Mem Fox and illustrated by Julie Vivas returns.

ACO Families: Wilfrid Gordon McDonald Partridge (Tour)
17 May - 1 Jul 2023
Winner: Best Production for Children, Sydney Theatre Awards 2021
★★★★ "It ignited what will hopefully become a lifelong appreciation of the performing arts for these young audiences." – Limelight, 2021

"So grab something warm, something from long ago, something to make you cry and laugh because the time spent with Wilfrid Gordon McDonald Partridge and the ACO will be as precious as gold." – Reviews by Judith, May 2021

★★★★ "Wilfrid Gordon McDonald Partridge appeals to adults and children at several levels, emotional and intellectual. It teaches and entertains, drawing on themes of friendship and caring across generations." – Limelight, 2021
There was once a small boy called Wilfrid Gordon McDonald Partridge and his house was next door to an old people's home. He knew all the people who lived there, but his favourite person of all was Miss Nancy Alison Delacourt Cooper. When Wilfrid finds out that Nancy has lost her memory, he sets out to find out what a memory is…

This delightful production, based on the poignant picture book by Mem Fox and Julie Vivas and directed by Sandra Eldridge, will weave together captivating storytelling with mesmerising music in an immersive and intimate performance.
Featuring a score by award-winning composer Paul Stanhope performed by a string quartet from the Australian Chamber Orchestra, Wilfrid Gordon McDonald Partridge is the perfect introduction to live classical music, guaranteed to enchant audiences both young and old.

Audiences are invited to stay after the performance for a chance to meet the musicians and learn more about their instruments.

Recommended for ages 3+
Children under 2 and babies in arms go free.
CAST & CREATIVES
Adapted & Directed: Sandra Eldridge
Music: Paul Stanhope
Production Design: Kelsey Lee
CONCERT duration

30 minutes + 'Meet the Instruments'
National Tour Dates
Book tickets in Adelaide, Colac, Wyndham, Devonport, Hobart, Warrnambool, Narre Warren, Traralgon, Warragul, Geelong, Parramatta, Goulburn and Shoalhaven.
View all venues and dates
17 – 19 May DreamBig Festival, Adelaide Festival Centre
24 May Colac Otway Performing Arts Centre, Colac
26 May Wyndham Cultural Centre, Wyndham
30 May Paranaple Arts Centre, Devonport
1 June Theatre Royal, Hobart
6 June Lighthouse Theatre, Warrnambool
9 & 10 June Bunjil Place, Narre Warren
13 June Gippsland Performing Arts Centre, Traralgon
14 June West Gippsland Arts Centre, Warragul
17 June Geelong Performing Arts Centre
21 – 24 June Riverside Theatres, Parramatta
27 & 28 June Goulburn Performing Arts Centre
1 July Shoalhaven Performing Arts Centre