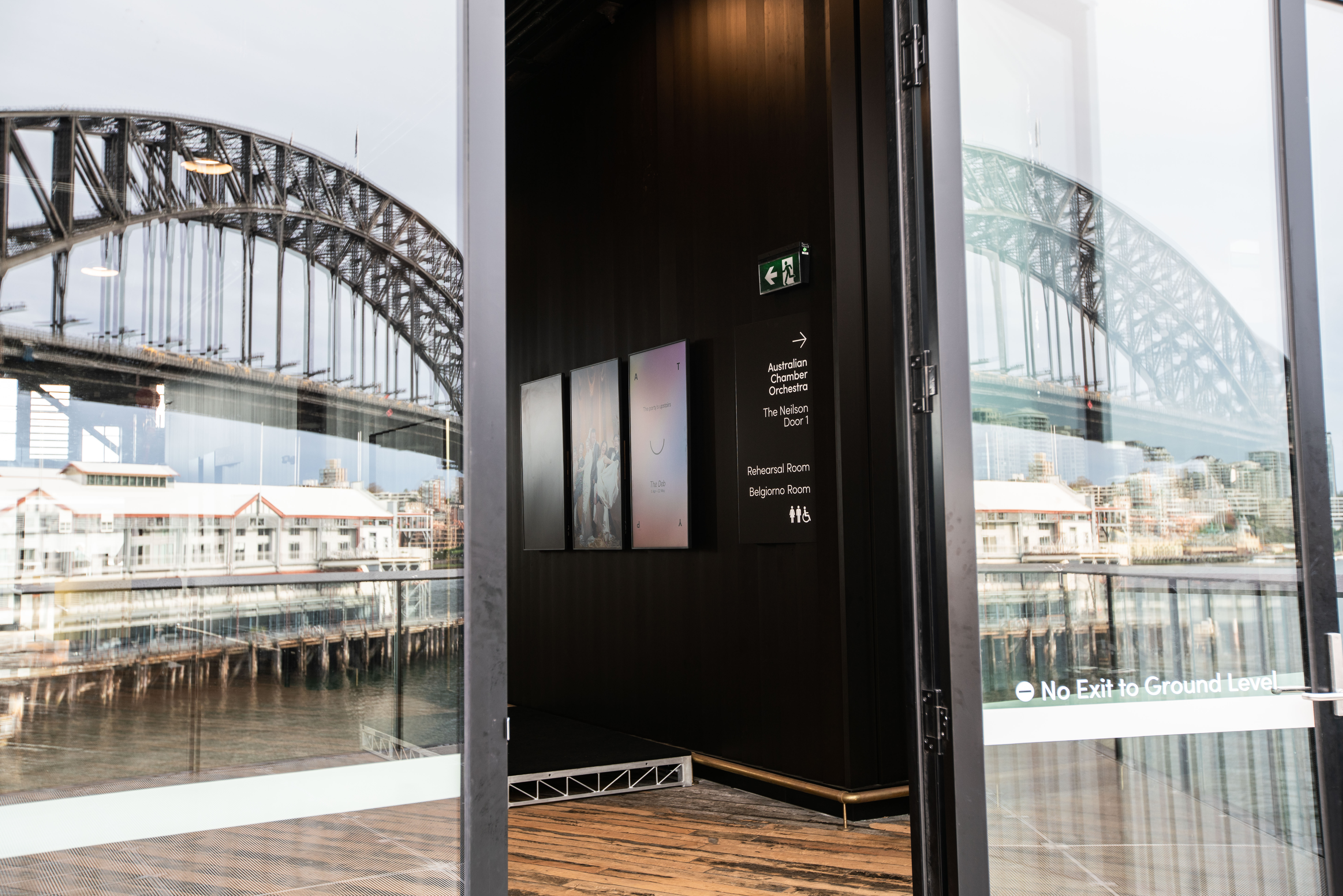 Front of House Services Manager, ACO Pier 2/3
We are looking for a committed Front of House Services Manager for our home at Pier 2/3, to join our team.
The ACO is one of Australia's most dynamic and highly regarded performing arts organisations. We are looking for a committed Front of House Services Manager for our home at Pier 2/3, to join our team:

• Full-time, permanent role
• New, purpose-built venue
• Competitive salary

ABOUT THE POSITION
The Front of House Services Manager is responsible for ensuring an exemplary level of customer experience and service by providing a welcoming and safe Front of House environment for audience, patrons, visitors and staff, ensuring compliance with WHS legislation at all times, as well as successfully contributing to managing the venue presentation standards, facilities and delivery of events at the Venue.

TERMS
This position is a permanent, full-time role based at Pier 2/3 in the Walsh Bay Arts Precinct, Sydney. The Front of House Services Manager will be required to work after hours and on weekends in line with ACO's operational needs and in consultation with the COO. The ACO supports opportunities for employees to achieve a balance in their work and home lives.

Due to the nature of this position, the successful applicant will also need to successfully complete Working with Children Checks and hold current Senior First Aid qualifications and a Responsible Service of Alcohol Competency Card.
ACO CULTURE
• From the stage to behind the scenes, our team is a passionate, dedicated and diverse family;
• We never stop looking for ways to bring something new to what we do and every day we inspire audiences and each other with our ambition, enthusiasm and openness;
• We recognise that everyone brings something unique to our team and that it's our collective experience, skills and spirit that connects us as one; and
• Our workplace is flexible and family friendly, with training and professional development opportunities provided.
APPLY
Don't miss out on this exciting opportunity to join our team. To apply, please download the position description and forward your CV and an accompanying cover letter outlining your relevant skills and experience in relation to the requirements for the role to [email protected].

Download the position description here.

Any queries about the position, please contact Alexandra Cameron-Fraser, Chief Operating Officer, at [email protected].

Applications close: Monday 20 March 2023

DIVERSITY & INCLUSION
The ACO is committed to equity and inclusion and welcomes applications from Aboriginal and Torres Strait Islander people, people from culturally and linguistically diverse backgrounds, people with a disability, mature age workers, and lesbian, gay, bisexual, transgender, queer, and intersex (LGBTQI+) people.

The ACO is committed to making reasonable adjustments to provide a supportive and barrier-free workplace. If you require any adjustments before or during the selection process, please email our HR Manager at [email protected].