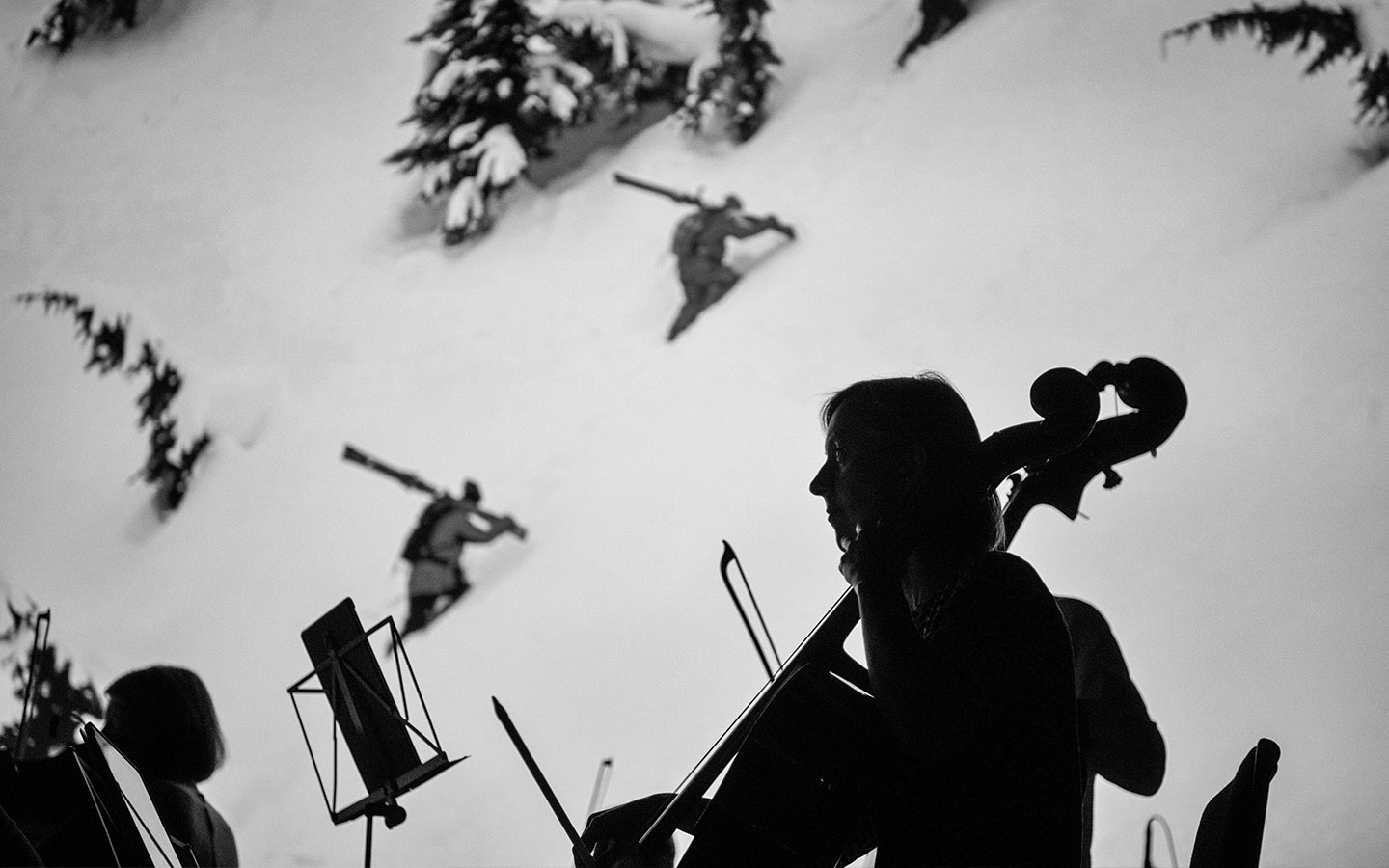 The ACO is one of Australia's most dynamic and highly regarded performing arts organisations. We are looking for a committed Senior Graphic Designer to join our team.
Led by its charismatic Artistic Director, Richard Tognetti AO, the Australian Chamber Orchestra is Australia's most dynamic performing arts organisation. Renowned world-wide for its inspired and courageous programming and unrivalled virtuosity, the ACO collaborates with an extraordinary range of artists including the world's leading soloists, cinematographers, visual artists and contemporary musicians and entertainers.

This is an exciting time for the ACO. In 2022 the ACO will move to their new home in Sydney's Walsh Bay Arts Precinct. In this milestone year, you will join a high performing, ambitious and creative team in looking for bold new ways to grow audiences and amplify the Orchestra's national and international reputation.
About the Role
The Senior Graphic Designer is a passionate and strategic artist who enjoys using design to inspire, inform and communicate. You'll work across all areas of the business and play a crucial role in bringing the mastery and transformative powers of the ACO to life outside the concert hall.
As the ACO's brand guardian, you'll tell the ACO story through engaging and innovative visuals that are always of the highest quality. You'll work with creative partners and stakeholders and be responsible for creative direction, development and outcomes. The Senior Graphic Designer will ensure the ACO remains distinctive, and effectively communicate the Orchestra's brand values and personality.
TERMS
This position is a full-time, fixed-term (2 years) position based in the ACO's office in Sydney.
What we're looking for
The successful applicant will meet the following position requirements:
Minimum five years' experience working in Design, preferably including brand experience as a senior creative / graphic designer within an in-house Marketing team

Proficient in graphic design software applications: Adobe Create Suite InDesign, Illustrator and Photoshop
Ability to work well under pressure and produce quality work with a quick turnaround
Attention to detail
Ability to work autonomously and manage own workflow
A passion for beautiful and distinctive art and design, keeping up to date with the latest technology and trends
An open, collaborative and can-do work ethic and ability to build rapport naturally with colleagues and various stakeholders
ACO CULTURE
From the stage to behind the scenes, our team is a passionate, dedicated and diverse family;
We never stop looking for ways to bring something new to what we do and every day we inspire audiences and each other with our ambition, enthusiasm and openness;
We recognise that everyone brings something unique to our team and that it's our collective experience, skills and spirit that connects us as one; and
Our workplace is flexible and family friendly, with training and professional development opportunities provided.
How to Apply
Don't miss out on this exciting opportunity to join our team. To apply, please download the position description and forward your CV and an accompanying cover letter outlining your relevant skills and experience in relation to the requirements for the role to [email protected]
Any queries about the position, please contact Zena Morellini, Head of Marketing, at [email protected]
Applications close: 12 January 2022
DIVERSITY & INCLUSION
The ACO is committed to equity and inclusion and welcomes applications from Aboriginal and Torres Strait Islander people, people from culturally and linguistically diverse backgrounds, people with a disability, mature age workers, and lesbian, gay, bisexual, transgender, queer and intersex (LGBTQI+) people.
ACO's view is that vaccines are an effective tool for protecting people against COVID-19. To minimise the risk of exposure to COVID-19 in the workplace, all current and future employees who are able to receive a COVID-19 vaccine are required to be fully vaccinated against COVID-19.