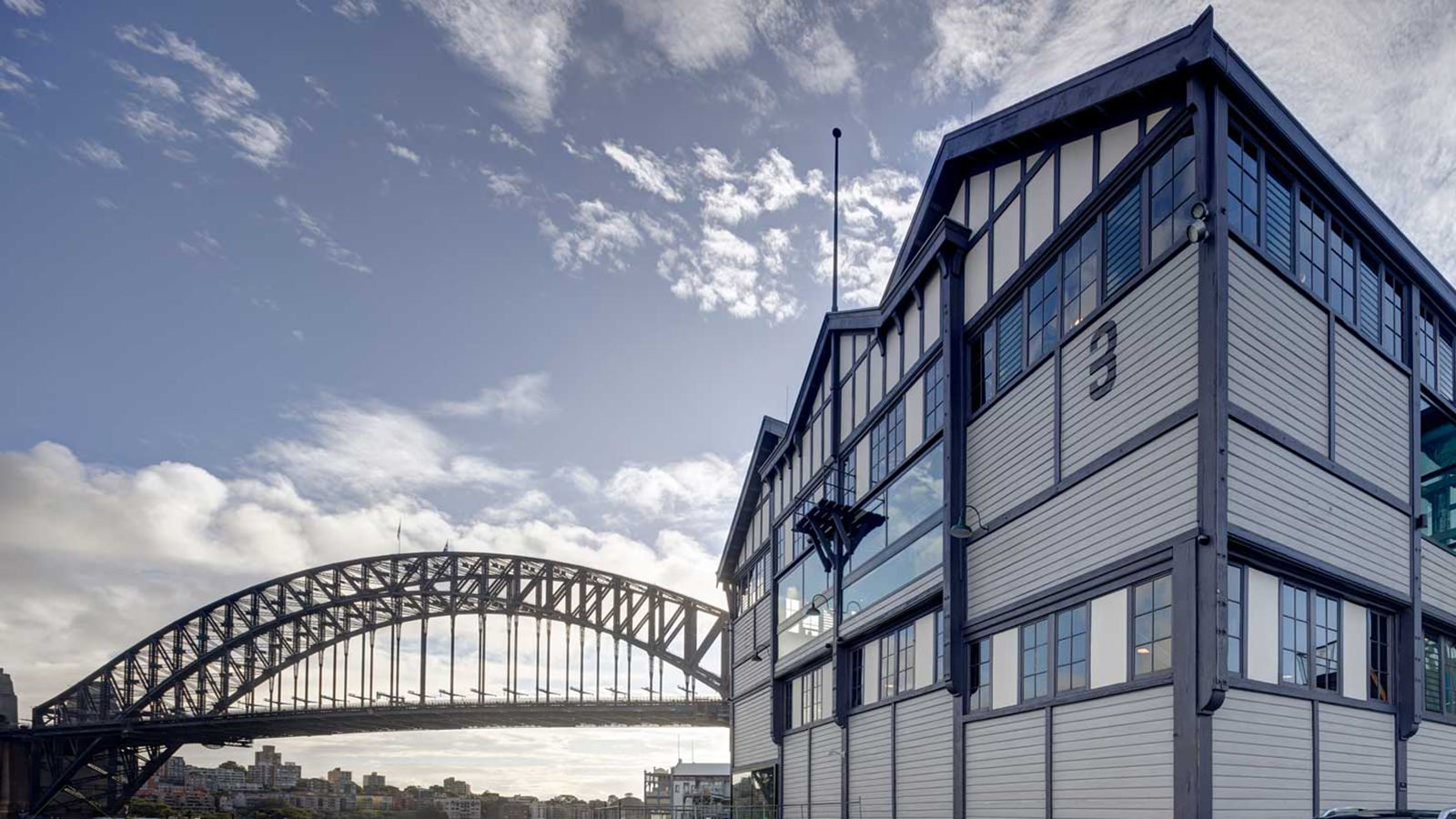 Venue Sales Manager, Pier 2/3
We are looking for a committed Venue Sales Manager to join our team.
The ACO is one of Australia's most dynamic and highly regarded performing arts organisations. We are looking for a committed Venue Sales Manager for our new home at Pier 2/3, to join our team:
• Full-time role
• New, purpose-built venue
• Competitive salary
ABOUT THE ACO
Led by its charismatic Artistic Director, Richard Tognetti, the Australian Chamber Orchestra is renowned world-wide for its inspired and courageous programming and unrivalled performances. The ACO collaborates with an extraordinary range of artists including the world's leading performers, cinematographers, writers, and visual artists. In early 2022, the ACO moved to its new, purpose-built home on Pier 2/3 in Sydney's Walsh Bay Arts Precinct (WBAP), which includes a 277 seat performance space (The Neilson), a rehearsal studio (The Studio), and event space (Belgiorno Room), Media & Edit Suite and back of house facilities – collectively referred to as "the Venue". This is an exciting new home for performance, presentation, community engagement and collaborative opportunities. In addition, there is a Shared Foyer with other Pier 2/3 tenants including Bell Shakespeare and the Australian Theatre for Young People (ATYP).
ABOUT THE POSITION
The Venue Sales Manager is responsible for researching, identifying, securing, managing and maintaining commercial opportunities and relationships to maximise revenue to the ACO and consistently exceptional customer service for Venue partners and hirers. The position will also manage the ACO's panel of caterers and the Shared Foyer Bar Operator contractual relationship and will work closely with the ACO's fellow Pier 2/3 arts tenants, the WBAP Precinct Manager and other Precinct tenants. The Venue Sales Manager will also be responsible for setting up and managing effective and integrated systems, processes, and documentation with regard to venue partnerships and events.
POSITION REQUIREMENTS
The successful applicant will meet the following position requirements:
Skills & Experience:
• Demonstrated experience in successfully securing, administering and servicing partnerships agreements;
• Demonstrated experience in writing successful proposals for external support;
• Demonstrated experience in managing contracts;
• Demonstrated experience in Event Management;
• Experience successfully preparing, managing and reporting on project budgets;
• Highly competent written and spoken communication skills with excellent attention to detail;
• Strong influencing, advocacy, negotiation and conflict resolution skills;
• Strong analytical skills;
• Superior organisational and time management skills with demonstrable experience in managing multiple projects and competing priorities;
• Exemplary people management skills, including experience in successfully building strong relationships with a wide variety of stakeholders;
• Capacity for swift and effective decision making under pressure; and
• A working knowledge of Workplace Health Safety (WHS).
Advantageous Qualifications & Experience:
• A broad working knowledge of the arts and cultural industries; and
• Experience in working with performing arts venue management databases.
Attitudes:
• Commitment to high level, solution focused customer service;
• Ability to work with enthusiasm and flexibility in a fast pace, agile, small team environment;
• A kind team player who does not compromise on personal responsibility;
• Initiative, self-motivation and self-discipline; and
• An interest in music.
ACO CULTURE
• From the stage to behind the scenes, our team is a passionate, dedicated and diverse family;
• We never stop looking for ways to bring something new to what we do and every day we inspire audiences and each other with our ambition, enthusiasm and openness;
• We recognise that everyone brings something unique to our team and that it's our collective experience, skills and spirit that connects us as one; and
• Our workplace is flexible and family friendly, with training and professional development opportunities provided.
TERMS
This position is a two-year fixed term full-time position based in the ACO's office in Sydney. Please note that working hours for this position may be irregular due the nature of the role at Pier 2/3 with evening and weekend work required from time to time. The ACO supports opportunities for employees to achieve a balance in their work and home lives.
Due to the nature of this position, the successful applicant will also need to successfully complete Working with Children Checks and hold a Responsible Service of Alcohol Competency Card.

APPLY
Don't miss out on this exciting opportunity to join our team. To apply, please download the position description and forward your CV and an accompanying cover letter outlining your relevant skills and experience in relation to the requirements for the role to [email protected].

Download the position description here.

Any queries about the position, please contact Alexandra Cameron-Fraser, Chief Operating Officer, at [email protected].

Applications close: Tuesday 3 January 2023
DIVERSITY & INCLUSION
The ACO is committed to equity and inclusion and welcomes applications from Aboriginal and Torres Strait Islander people, people from culturally and linguistically diverse backgrounds, people with a disability, mature age workers, and lesbian, gay, bisexual, transgender, queer, and intersex (LGBTQI+) people.
The ACO is committed to making reasonable adjustments to provide a supportive and barrier-free workplace. If you require any adjustments before or during the selection process, please email our HR Manager at
[email protected]
.
COVID-19 VACCINATION REQUIREMENT
ACO's view is that vaccines are an effective tool for protecting people against COVID-19. To minimise the risk of exposure to COVID-19 in the workplace, ACO currently requires that all employees who are able to receive a COVID-19 vaccine are fully vaccinated against COVID-19.