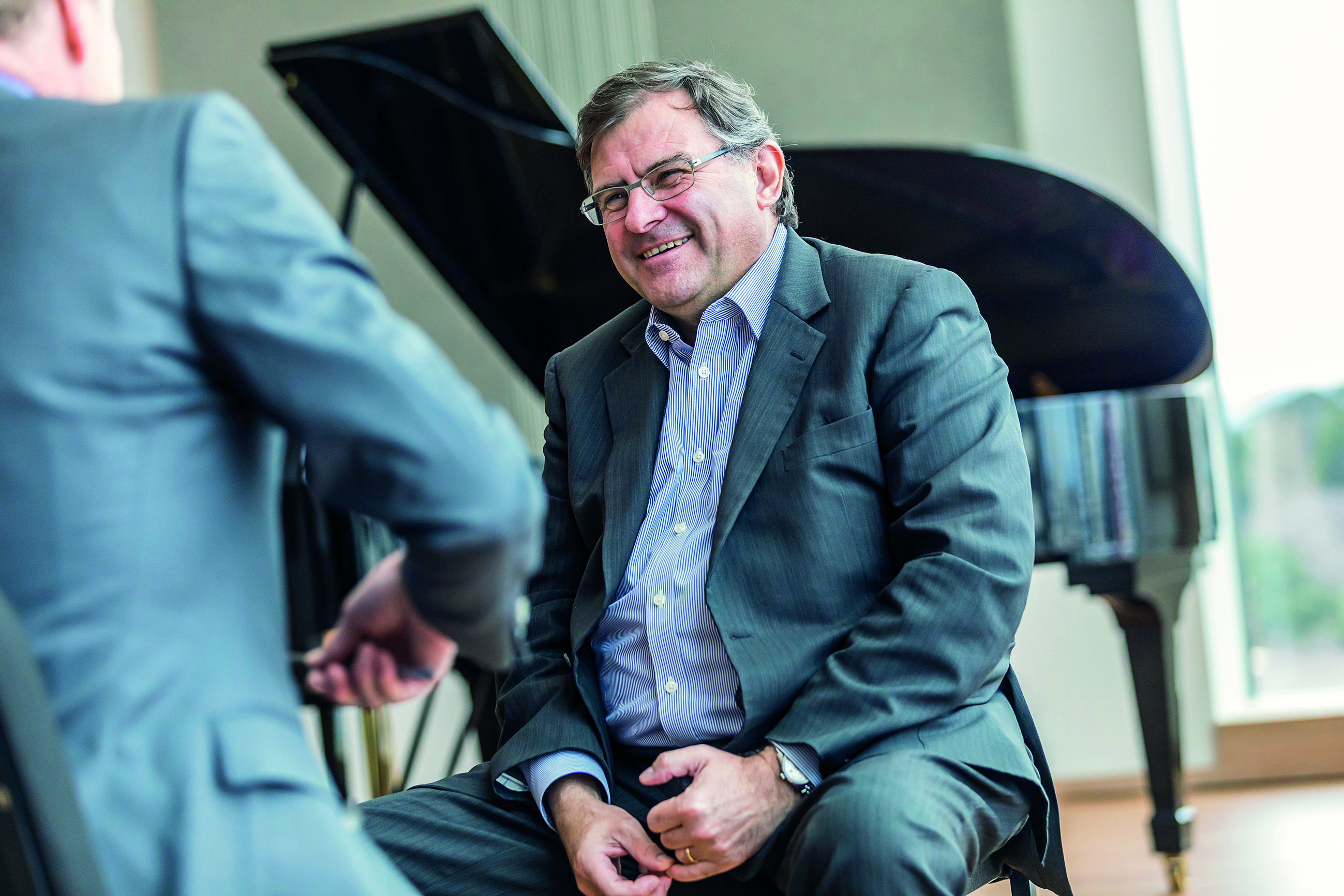 In conversation with Professor Duncan Maskell
We recently sat down with Professor Duncan Maskell, Vice-Chancellor, University of Melbourne to discuss music, art & education.
Tell us about your personal connection with music and the arts.
Music has always been central to my life, as it is to my wife Sarah too. I have an eclectic taste in music, from The Specials to Stockhausen, with a lot of Beethoven, Shostakovich and Dexter Gordon in between!
Sarah and I also share keen interests in theatre and ballet, as well as in the visual arts. In particular, since arriving in Australia, it has been fascinating to learn more about a broad sweep of Australian artists, and in that context to discover the complexities and wonder of Indigenous art.
You also play clarinet and saxophone, correct?
I learned clarinet to beyond Grade 8 standard and picked up saxophone on the way, and have played in classical orchestras and wind bands, small improvisatory jazz groups and a Basie/Ellington style Big Band, through to rock bands, often at semi-pro level.
Why is the University of Melbourne partnering with the ACO?
The opportunity to team up with one of the best ensembles in the country, which is also very highly regarded internationally, has got to be very attractive to us as a leading university.
In practical terms, the partnership will provide our students with access to unique and innovative education and research opportunities, alongside some of the best musicians in the world.
In addition, the partnership will enable the University to expand our community engagement, foster new partnerships locally and internationally, and help our cultural precinct partners achieve Melbourne's vision for a thriving and outstanding arts scene.
You have said you aspire for the University of Melbourne to be regarded as a top-flight University. How will the collaboration with the ACO enable the University to achieve its goal?
I think that the ACO and the University of Melbourne share an aspiration to be amongst the world-leading institutions in our respective fields of activity.
Collaboration almost always brings excellent opportunities to find new avenues to explore, and exciting directions to take. Collaboration with the ACO will certainly deliver these opportunities, and I expect great things to develop in synergy between our two great organisations.
How will this partnership with the ACO benefit students?
Universities need to provide students with a rich and diverse educational experience. This is exactly what the University we will strive to achieve with this partnership with our friends at the ACO – providing our students with outstanding and enriching educational opportunities, engaging with and learning from this top orchestra and its exceptional musicians.