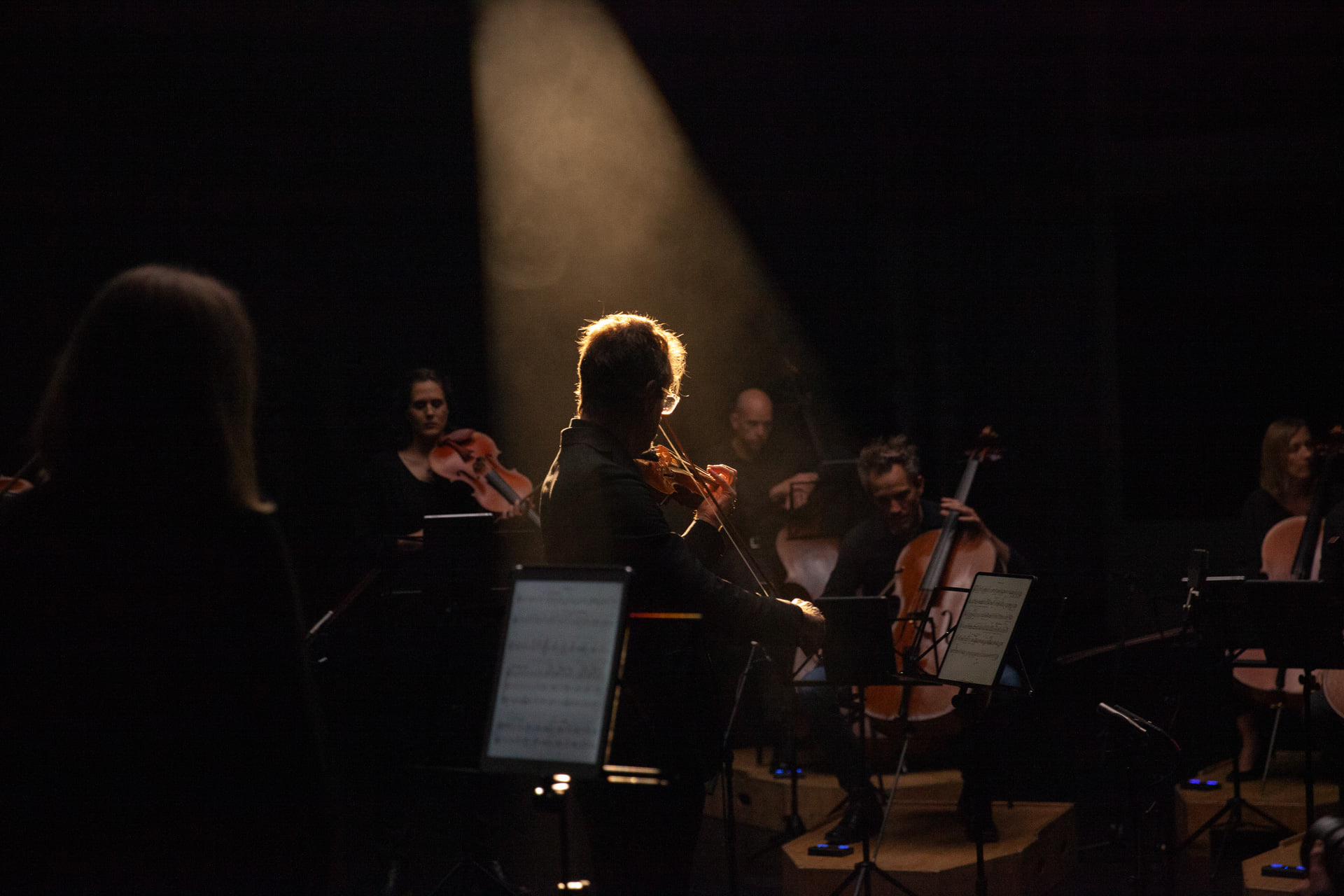 ACO and Oticon Australia Announce New Partnership
The Australian Chamber Orchestra (ACO) has announced a new partnership with industry-leading hearing technology company, Oticon Australia.
Commencing from 2022, Oticon Australia will become Supporting Partner of the ACO's exciting new recital series, ACO Up Close, to be presented at the Orchestra's new home at Pier 2/3 in Sydney's revitalised Walsh Bay Arts Precinct and at the University of Melbourne.
"Oticon is thrilled to join the Australian Chamber Orchestra in announcing our new partnership," said James Battersby, Managing Director Oticon Australia & New Zealand. "We believe Oticon and the ACO share a passion for innovation, a commitment to exceptional sound quality, and a desire to create an outstanding listening experience."
ACO Managing Director Richard Evans describes Oticon Australia's purpose as being aligned with that of the ACO.
"We are proud to partner with Oticon Australia, who share our commitment in creating high-quality and accessible music experiences," said Evans. "The superior craftsmanship of the Oticon range is testament to the organisation's pursuit of excellence, and we are delighted to be supported by a technology that can enrich people's enjoyment of our music. I thank Oticon Australia for supporting the ACO, in particular our new recital series, ACO Up Close."
Hailing from eight countries and 14 cities, each ACO musician has their own special and unique story to tell. ACO Up Close is a series of intimate recitals that give audiences the opportunity to get to know the musicians of the ACO, who have each carefully curated a program of music close to their heart. The recitals will be hosted be presenter Kumi Taguchi in Sydney and presenter Zan Rowe in Melbourne.
In addition to supporting ACO Up Close, Oticon Australia will present a video in the Orchestra's popular digital series, ACO HomeCasts.
About Oticon Australia
With premium sound quality as our guide, Oticon strives to challenge conventions and push the limits of technology to change the lives of people with hearing loss. This is especially important when considering how often most people interact with music in their day-to-day lives. We're proud to support music listeners with features in our portfolio such as the unique MyMusic program in our Oticon More™ premium hearing aids, and by partnering with the ACO to help people experience the joy of music.
To learn more about Oticon, visit www.oticon.com.au