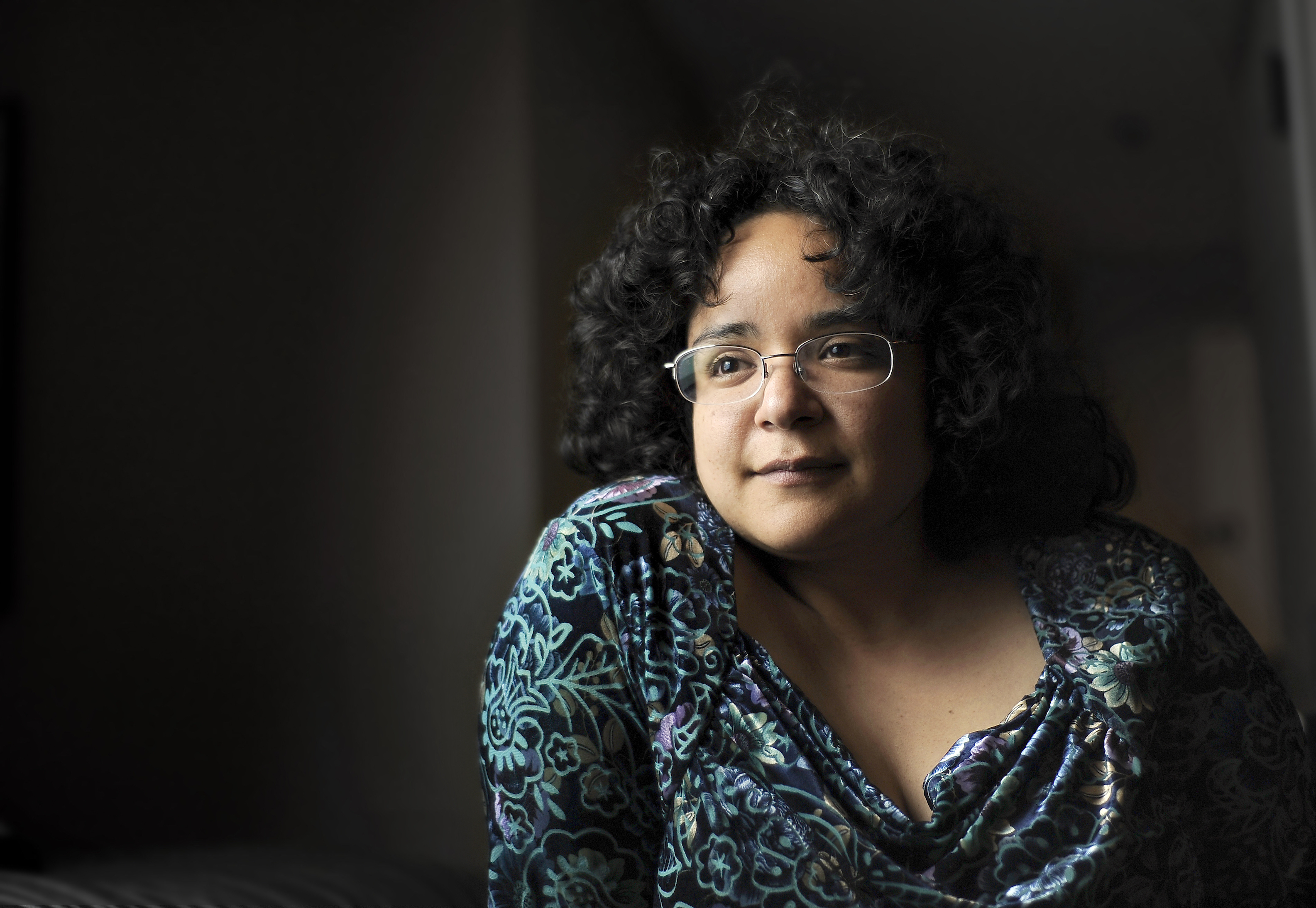 The music of Gabriela Lena Frank
Writer Kate Holden explores how American composer Frank expresses her commitment to "a safer and more humane existence" through her music.
There's usually a story behind my music," American composer Gabriela Lena Frank has written. "A scenario or a character."
Her own scenario and character are behind some of the most exciting and charismatic works of new classical music. Frank is a thoroughly modern composer. She is a woman who identifies as having a disability; she is a climate activist; she draws powerfully on her multiracial heritage to feature the music of non-Western cultures in traditional classical forms. She is ranked one of the most influential and acclaimed contemporary composers. She teaches and mentors across the world and has won many prestigious awards, including a Latin Grammy, a USA Artist Fellowship and a Guggenheim Fellowship, and been nominated for Grammys as both a composer and as a gifted pianist.
Her apparently endless stamina and passion fling her outwards from the scholarly core of classical composition into conversation with the wider world. Frank blogs and speaks publicly about politics, culture and racism, the climate crisis and mentoring young artists. She's equally open about the farm she shares with her partner, her lifelong exploration of her cultural heritage and her near-profound hearing loss.
Buy tickets to ACO 2022: Piazzolla
In 2017 Frank founded the Gabriela Lena Frank Creative Academy of Music, which brings minority or disadvantaged students together with classical music superstars, puts them in eco-lodges at Frank's farm in California, hosts performances and generally encourages, as the website puts it, "the power of creativity and arts citizenship". It opened defiantly at a time "when it seemed the country was going off the rails, driven by fear and resentment". In 2020 she won the 25th anniversary Heinz Award, which recognised her exceptional efforts in musical inclusivity, and she put most of the US$250,000 prize money into her academy.
Frank appears thoughtful, funny and generous; her music, fired by her confidence and expanded by her curiosity and commitment to the music of South and Latin America, gives listeners a sense of an artist both questing and comfortable, original and formed, already a long way down her path of "artistic service as a cultural witness". Leyendas ("Legends") was composed 20 years ago in her student days, she says, "in trepidation, wondering how the work would be received".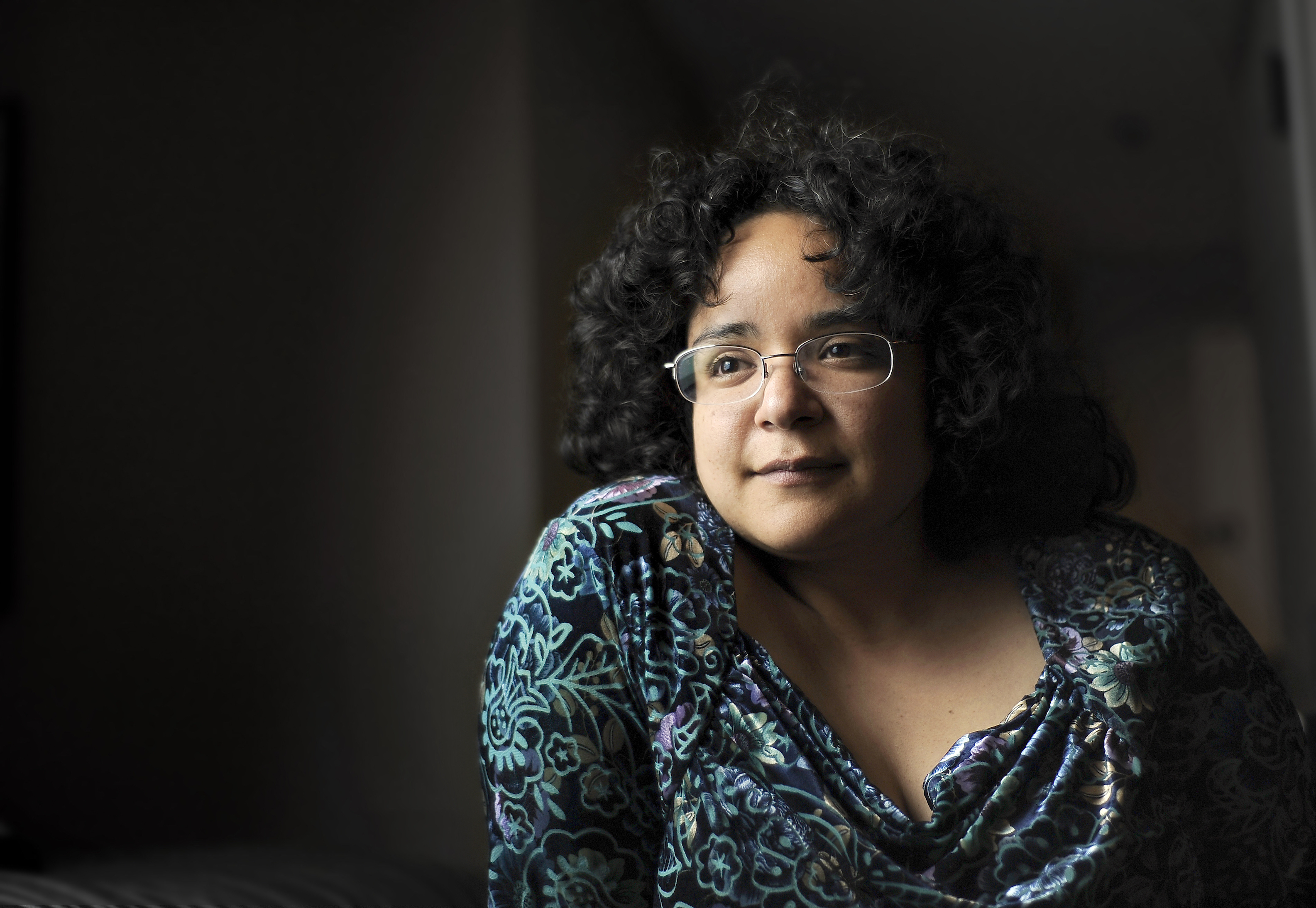 Frank was raised in California by a Peruvian/Chinese mother and Lithuanian/Jewish father, and had been exploring Latin America in search of her roots, "a mindblowing experience". She had entered a composition course after she attended an introductory session in the last year of high school and didn't see herself represented there. Undeterred by this – and by her hearing loss, which had been identified relatively late – she found herself confronting the European bias of her studies. "Back then, very few people were talking about race or heritages of colonised people and immigrants within the classical music world. I always felt I was reconciling my interior life with exterior realities," she says. "For instance, while peers of mine in American universities could expect scholarships for creative study and music exploration abroad in Europe, I knew better than to expect a commensurate level of opportunities to venture to Latin America. ('Who goes to Perú for classical music?' a charismatic professor of mine once – devastatingly – mused.) So, my early forays to Latin America to understand how my many heritages travelled across continents and through my familial predecessors were under the radar."
She encountered traditional music and contemporary cultures, learned language, made notes on family conversations and listened to ambient sounds, like bottles crashing at a recycling centre in the fishing village where her mother grew up. In a welter of inspiration – "So much material!" – she composed Leyendas, aptly subtitled An Andean Walkabout. Originally a string quartet, it was revised two years later for a string orchestra, as we hear it in this performance.
Leyendas is conceived around the idea of mestizaje, a Mexican term for mingling of ethnicity and culture, and associated with tensions, ambiguities, national identity, unity and contradiction. Frank considers it in the sense developed by the celebrated Peruvian scholar and novelist José María Arguedas, who examined colonial trauma in the Andes and the endurance of Indigenous culture.
Like Arguedas, Frank has studied Quechua, the native tongue of Peru, which Arguedas combined with Spanish into a new language with which to present his vision of a modern Latin America in which cultures might meet without loss or subordination. In her musical composition, Frank reprises the same sentiment of patois: European strings take the themes and character of panpipes like the zampoña and the toyo, the tarkas (a wooden flute), the bamboo quena flute, the guitar-like charango. Her admiration of 20th century composers Alberto Ginastera and Béla Bartók meets the Latin folk music of the 'romanceros' love song and the lamenting of the traditional mourning figure la llorona. All these elements are enfranchised within a completely modern work both forceful and fragile, mischievous and profound.
Two decades further into her career, as the work has its Australian premiere with the ACO, Frank is reflective. "The pandemic of the past couple of years has been a time for me to conduct a midlife retrospective, coinciding with Leyendas finding a rich new performance life," she says. "Since Leyendas' humble beginnings, as I gained more mastery and more colleagues, and consequently more courage towards a 21st century morality, a receiving public for my work has blossomed. I'm grateful."
She espouses, "music-making that is productive and humane, both" and she is uncomfortably aware of and adjusting to the ecological cost of musicmaking, while continuing her work with her academy. Her activism and her music cultivate concord, encouraging rather than subordinating, speaking to the world from a slower, less agitated place to deepen her commitment to "a safer and more humane existence".
Perhaps typically, her photograph on the Academy website shows not the composer in a concert hall, but Frank in a bee-keeping suit, proudly brandishing cells of honey. One of Frank's Leyendas notes was made 20 years ago in a small highland museum, "viewing a pre-Inca ceramic of a rotund panpipe player disconcertedly twisted in a quasi-yoga pose and wondering what he might think of my music". As antique string instruments take up the even more ancient songs of the panpipes, we can all listen to what Frank has made of this question.
Click here to buy tickets and learn more about ACO 2022: Piazzolla, featuring the Australian Premiere of Frank's Leyendas.