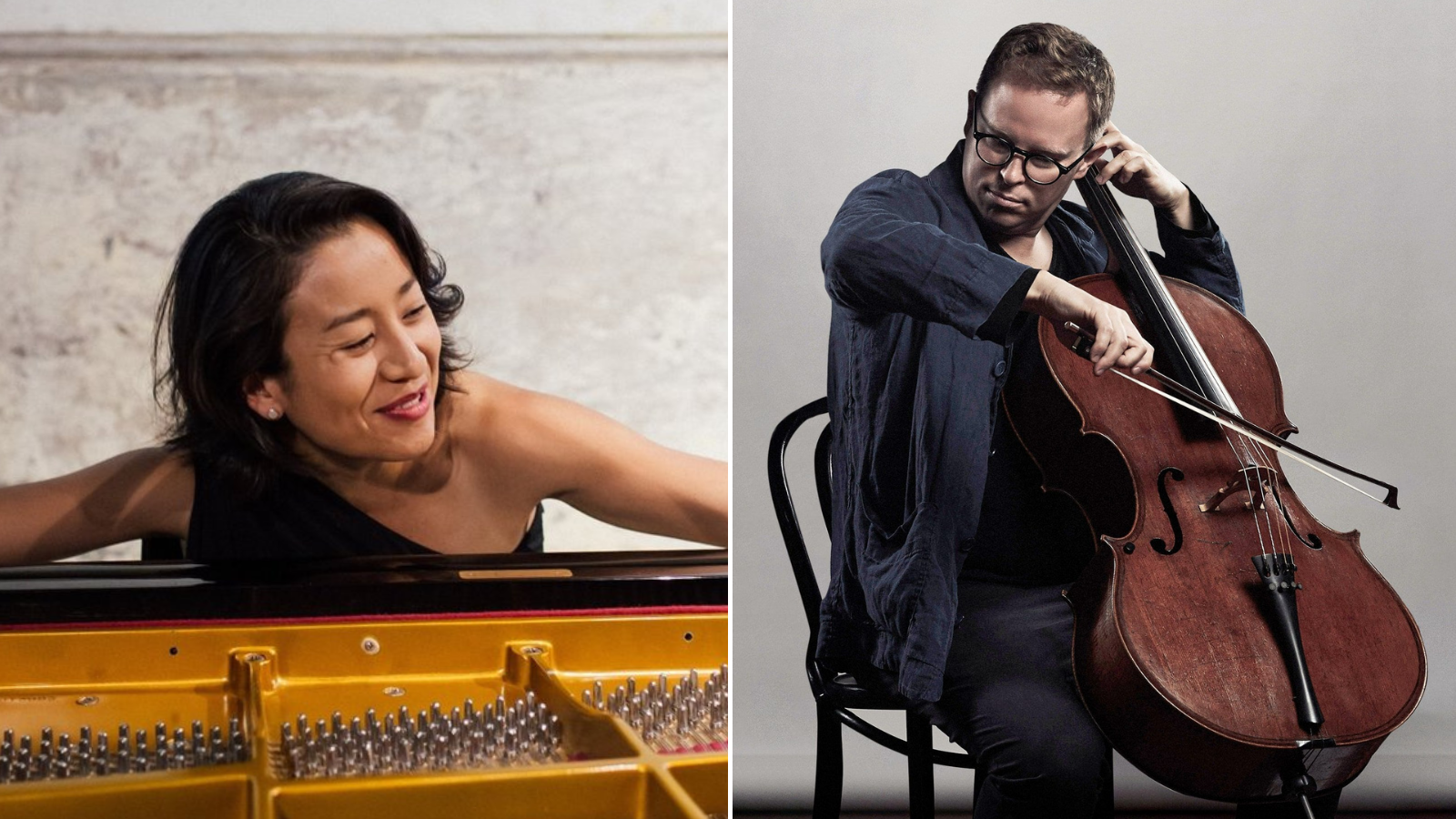 Timo-Veikko Valve and Aura Go on Bach and Beethoven
ACO Principal Cello Timo-Veikko 'Tipi' Valve and pianist Aura Go on their upcoming ACO Up Close program championing Bach and Beethoven, alongside a Finnish composer close to Tipi's heart.
At the end of this month, ACO Principal Cello Timo-Veikko 'Tipi' Valve will team up with pianist Aura Go to perform an intimate recital of works for cello and piano in ACO Up Close – including Beethoven's spectacular Sonata No. 5 in D major and Bach's own Sonata in D major.

"In this program we thought it would be illuminating to place a sonata by JS Bach directly in conversation with the final Beethoven sonata, where he clearly looks back to the music of Bach: an epic fugue forms the final movement, bringing his sonata cycle to an ecstatic and decisive conclusion," Tipi says.

Tipi has worked extensively with the Australian pianist Aura Go who will perform this recital with him, before they embark on the mammoth project of recording the complete Beethoven Sonatas for ABC Classics together.

"Originally planned for the Beethoven 2020 celebrations, this project has been coming to fruition in bursts, interspersed with lockdowns and travel restrictions," Aura Go reflects. "These creative bursts have been highlights of a period during which all opportunities to play chamber music have found an extra special resonance.
"For these ACO Up Close recitals, we are delighted to share a collection of works that hold personal meaning to us, that reflect our musical curiosities and conversations, and that shed light on the evolution of the cello-piano duo."

As well as the Bach and Beethoven, the program has a strong tie to Tipi's home country of Finland, revolving around pieces of music by Sibelius and Helvi Leiviskä.

"During these last few years, while we haven't been able to travel as much, music has been the thing, the vehicle, that transported me, allowing me to visit my home country of Finland. Well, at least in my imagination it did," Tipi reflects.

He continues: "When devising this program together with Aura, we immediately thought of Finland. We wanted to convey the essence of its vast, sometimes cold, landscape. Aura spent several years studying and living in Helsinki, my hometown, so I believe we share an understanding of the peculiar Finnish psyche and a love for its distant and unique character."

Helvi Leiviskä, whose 'Sonatine' and 'Cantabile' are in the program, was born at the turn of the century, and was a composer, writer, and educator at the Sibelius Academy.

"We are thrilled to introduce you to the music of Helvi Leiviskä, a pioneer of composition in Finland. I think it is safe to say that her evocative and original music has not reached Australia before these concerts."
Click here to book tickets for ACO Up Close: Timo-Veikko 'Tipi' Valve at Pier 2/3 in Sydney on Sunday 29 May, 2.30pm and Hanson Dyer Hall at The Ian Potter Southbank Centre on Tuesday 31 May, 7.30pm.