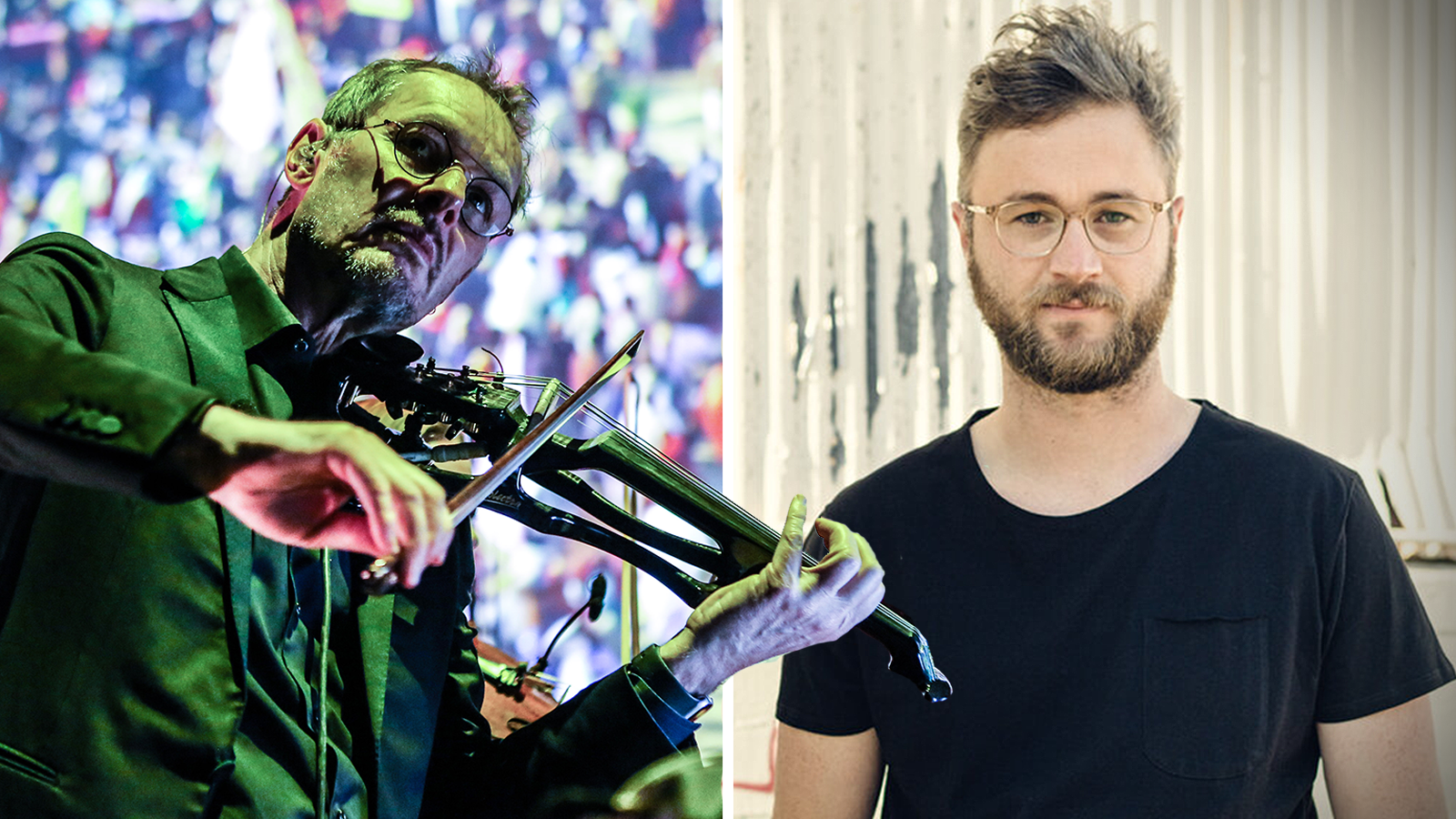 Sam Adams: "we bonded over electronic music"
The American composer on his memories of first meeting Artistic Director Richard Tognetti.
"Not every violinist I've had a conversation with in my life would be as energised talking about Squarepusher and Aphex Twin and Billie Eilish as Richard Tognetti."
American composer Sam Adams is reflecting on the first time he met Richard, ahead of us taking The American on the road.
"We definitely bonded over our shared love of electronic music," he remembers fondly. "We met at a bar across the road from Hertz Hall in Berkeley, California, and we were huddled over a drink talking about [English producer and bassist] Squarepusher! That was honestly the first thing we ever talked about: electronic music."
That conversation between Sam and Richard naturally flowed into discussions around the place of electronics and digital media in the classical tradition, and what the future might hold for electro-acoustic music.
Exploring the interplay between electronic and acoustic music is a constant motif in Sam's work. He was inspired to write a piece for electric violin and orchestra when he heard Richard Tognetti performing Brett Dean's Electric Preludes with the ACO in Berkeley in 2013, and the latest commission was born when Richard floated the idea for a new piece from Sam.
"It's not my goal to create a conversation between the two worlds – I actually really want everything to come together," he says of the piece he has created. "Speaking very broadly as a personal living in the 21st Century, I feel digital media is so interwoven in all aspects of life, and I want the piece to reflect that – to incorporate the digital media in a way that feels organic and doesn't create any tension."
He adds: "The idea is everything is very seamless and integrated."
Sam's new work, Echo Transcriptions, is the second he has written for the Orchestra. It will see Richard Tognetti perform as a soloist with the ACO, which will largely feature our musicians on acoustic instruments – apart from ACO Principal Bass Maxime Bibeau, who will be playing electric bass, and some Moog synthesizers joining the ensemble.
Sam has described "just loving" working with the ACO.
"Working with an orchestra can sometimes be a little impersonal, where you're not afforded that much rehearsal time and you have to go through a conductor. It doesn't feel that way working with the ACO and Richard. Working with this group feels much more like working with a string quartet, so it feels like walking into a room full of friends."
Sam describes feeling "connected" to Australia, coming from a circle of very close colleagues that includes some Australians. "Something in the water, maybe?!" he laughs.
So, what can we expect to hear?
"You'll hear a very simple melody from Richard, played once in its purest form. There are no effects. There are no other musicians. Richard just plays this very simple line. And then he plays it again and there's a very slight delay in the Orchestra when it comes in – the violins start to play the same line, but just slightly offset.

"Then it happens again, and again, and you start to get a sensation that there's a kaleidoscopic sound world that emerges around Richard that, about quarter of the way through the work, takes on a life of its own."

Magical.
Don't miss The American, touring to Canberra, Sydney, Newcastle, Melbourne, Adelaide and Perth, 11-23 November. Click here to book tickets in your nearest city.