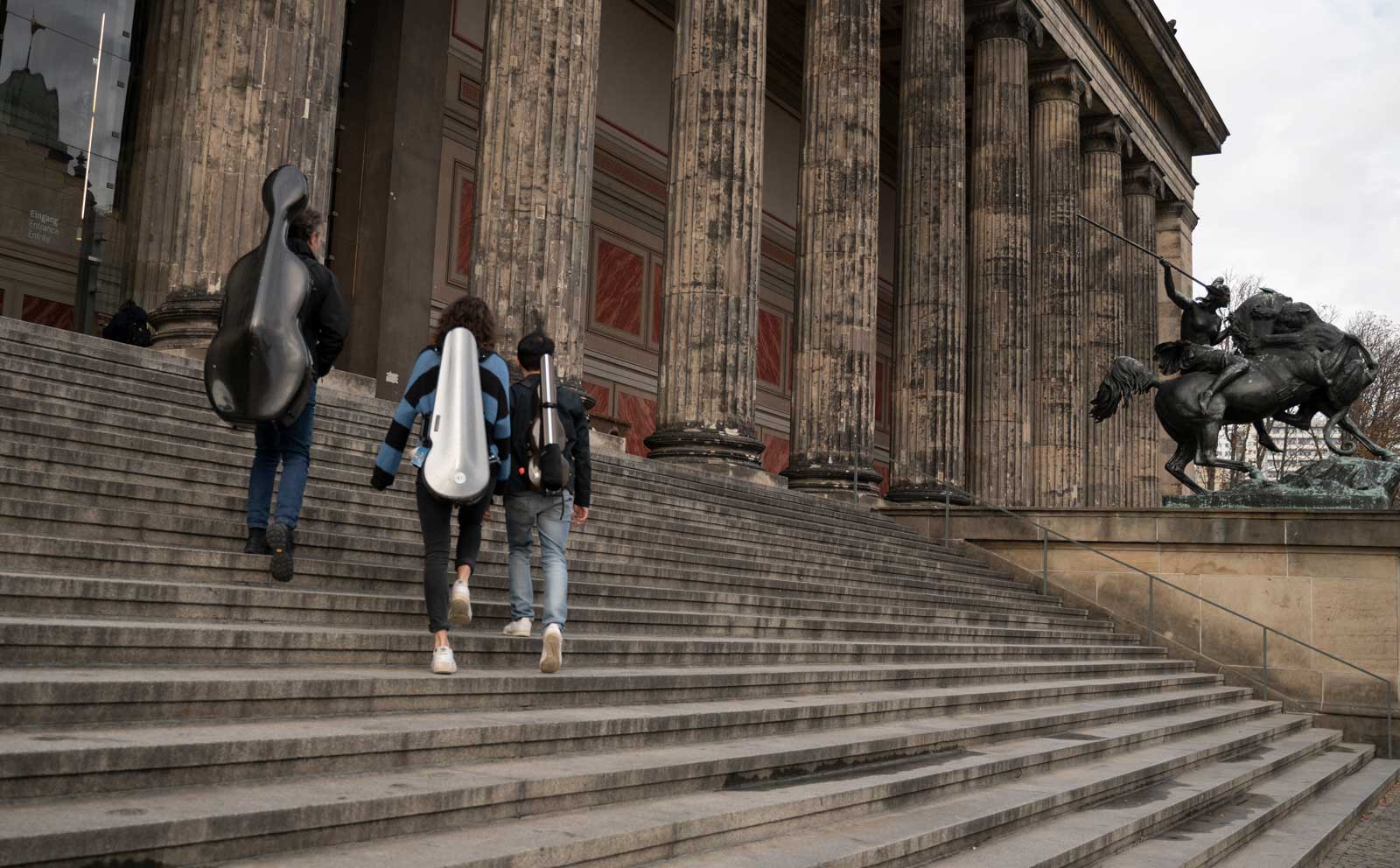 Australian Chamber Orchestra tour of Europe
Follow the Orchestra as it tours to Berlin and London to perform special concerts at the beautiful Pierre Boulez Saal concert hall, and at the iconic Barbican Centre
as part of our ongoing residency
.
After three fallow years forced on us by you know what, the Australian Chamber Orchestra is finally back to international touring.

The Orchestra took heavy instrument cases to tarmac and boarded flights at the beginning of this week, soon touching down at Berlin's shiny new Brandenburg airport.
As well as two special concerts at the stunning Pierre Boulez Saal concert hall, well known and well-loved for its impeccable acoustics and considered architectural details (courtesy of famous architect Frank Gehry),including a beautiful elliptical concert hall, ACO Musicians have been enjoying seeing the sights the city has to offer – from the magnificent Brandenburg Gate, to the Berlin Wall burdened nearly as equally now by the weight of endless streaks of graffiti as it is by its turbulent history.

After Berlin, it's touchdown in London to perform three concerts as part of the ACO's ongoing Barbican Residency, which is supported by the Australian Government as part of the UK/Australia Season 2021-22.

Amidst performances of Beethoven's 'Kreutzer' Sonata, George Walker's Lyric for Strings, Indies & Idols featuring the likes of Radiohead versus the likes of Lutosławski, and a European premiere of our concert film, River, the Musicians will enjoy London's most loved landmarks – and the obligatory photo call with the iconic red telephone box of course.

You can follow our musician's dispatches from Berlin and London below.
In pictures: ACO Europe Tour 2022 Tour Diary
Berlin
Artistic Director Richard Tognetti visits the Berlin Wall.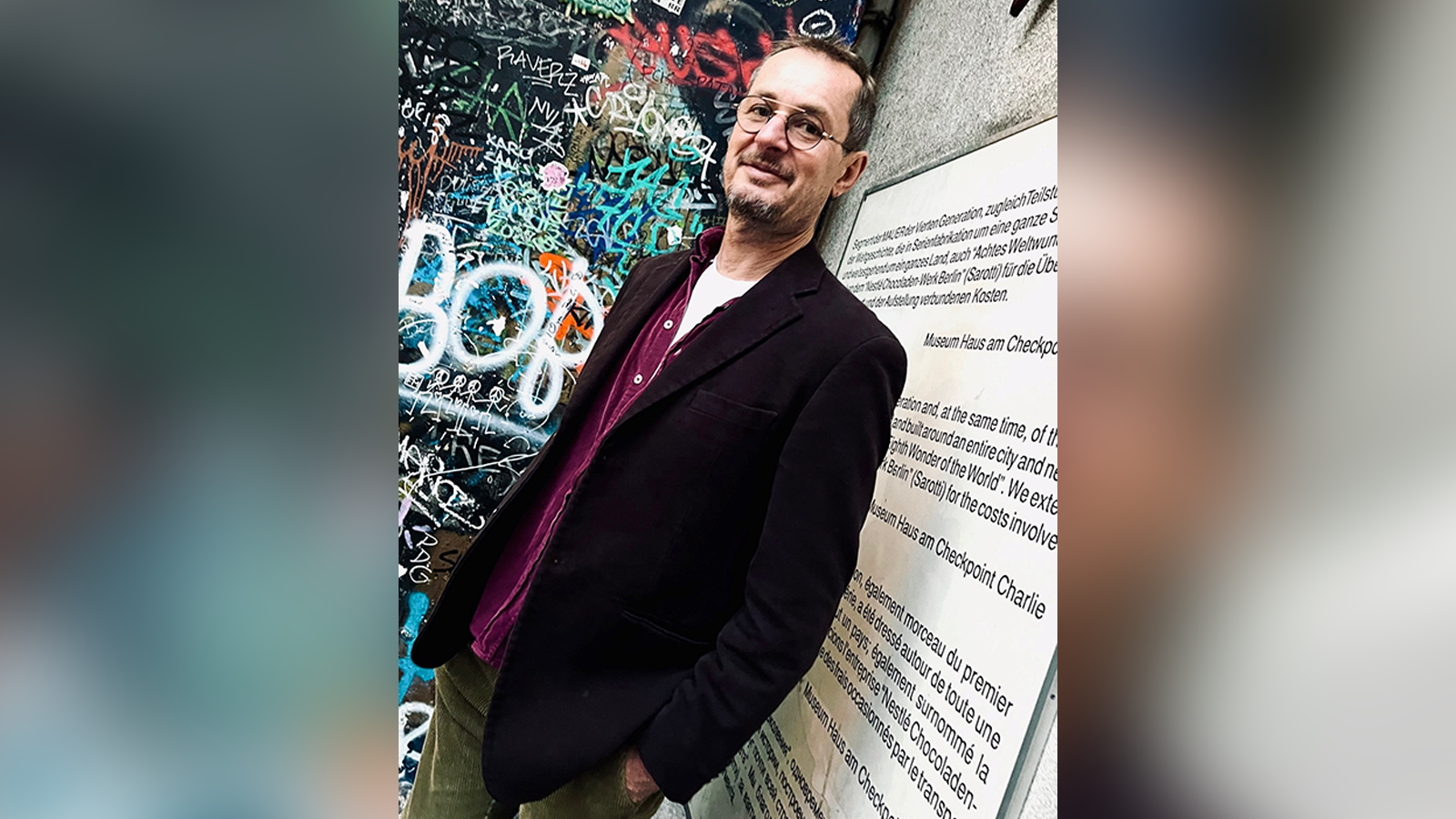 ACO Cello Melissa Barnard at the wall.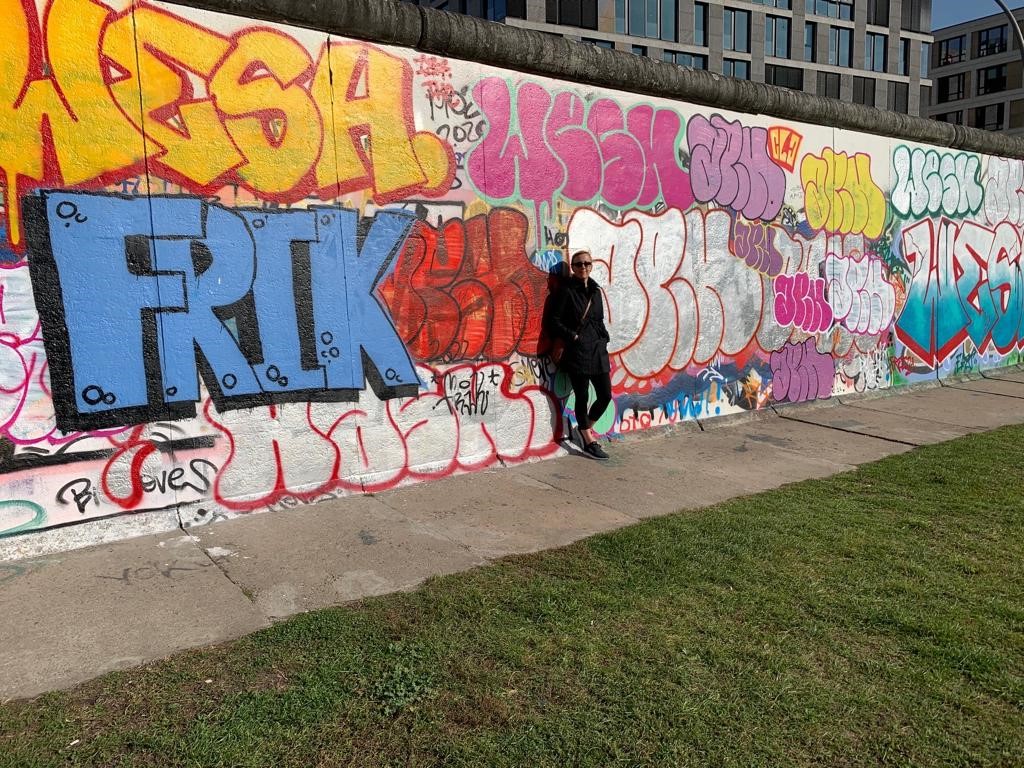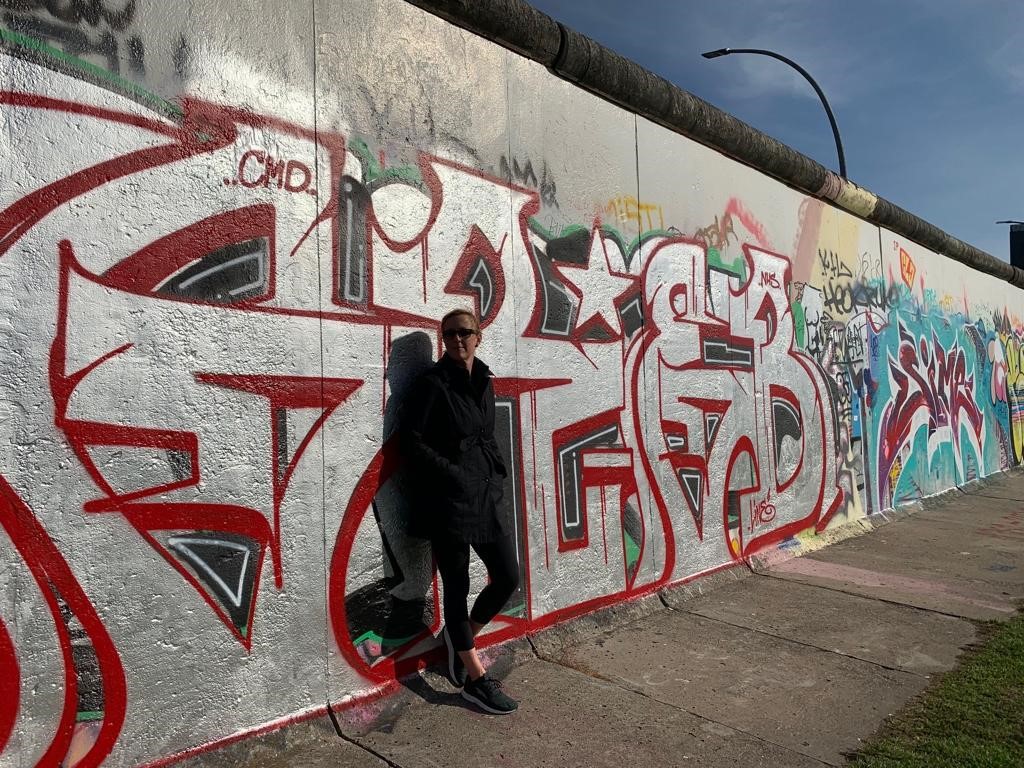 Not many an ACO Musician misses the opportunity for a pint... or, when in Berlin, a stein or two!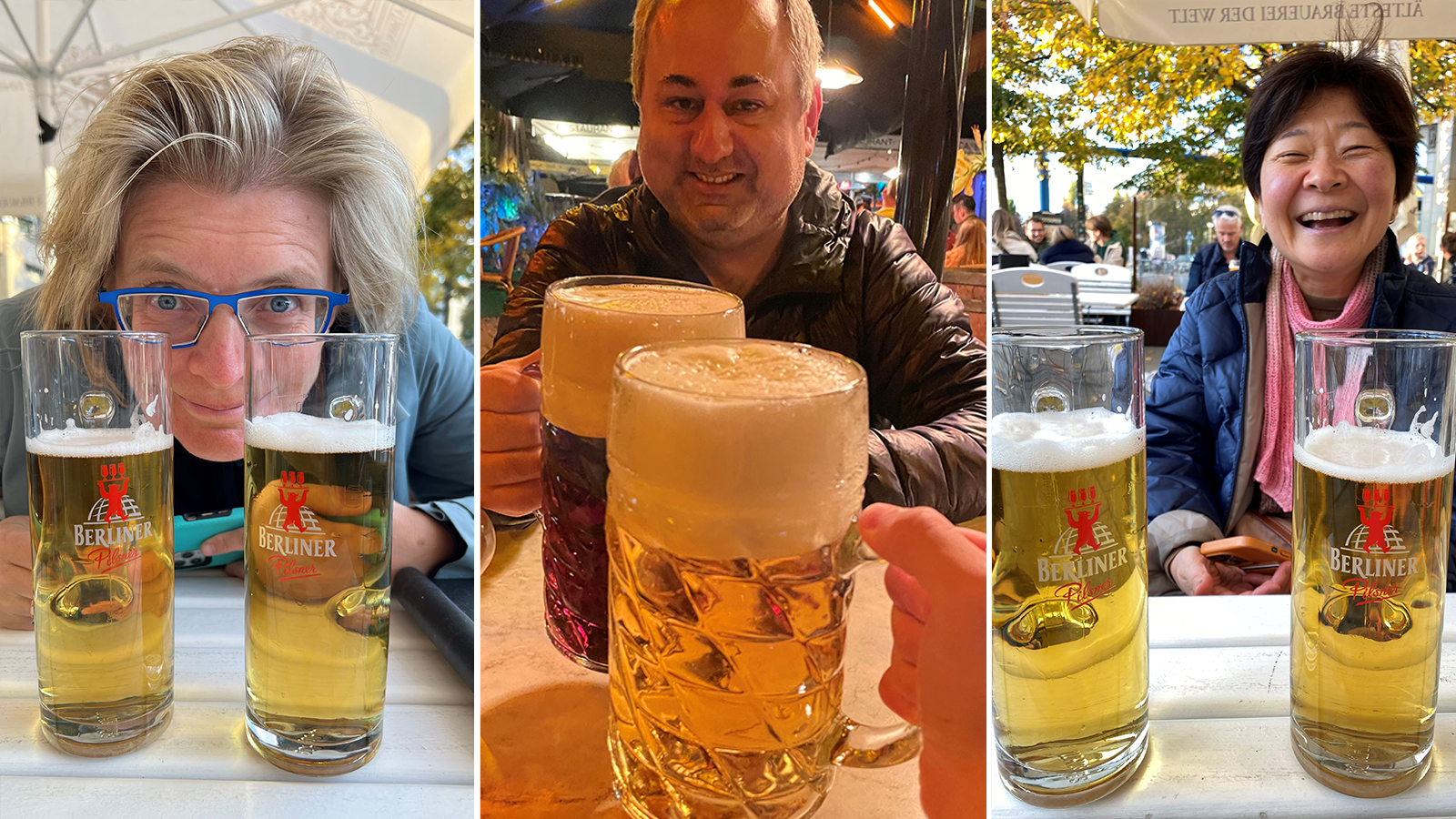 Two icons, one Berlin: ACO Principal Double Bass Max takes in the sights in Germany's capital.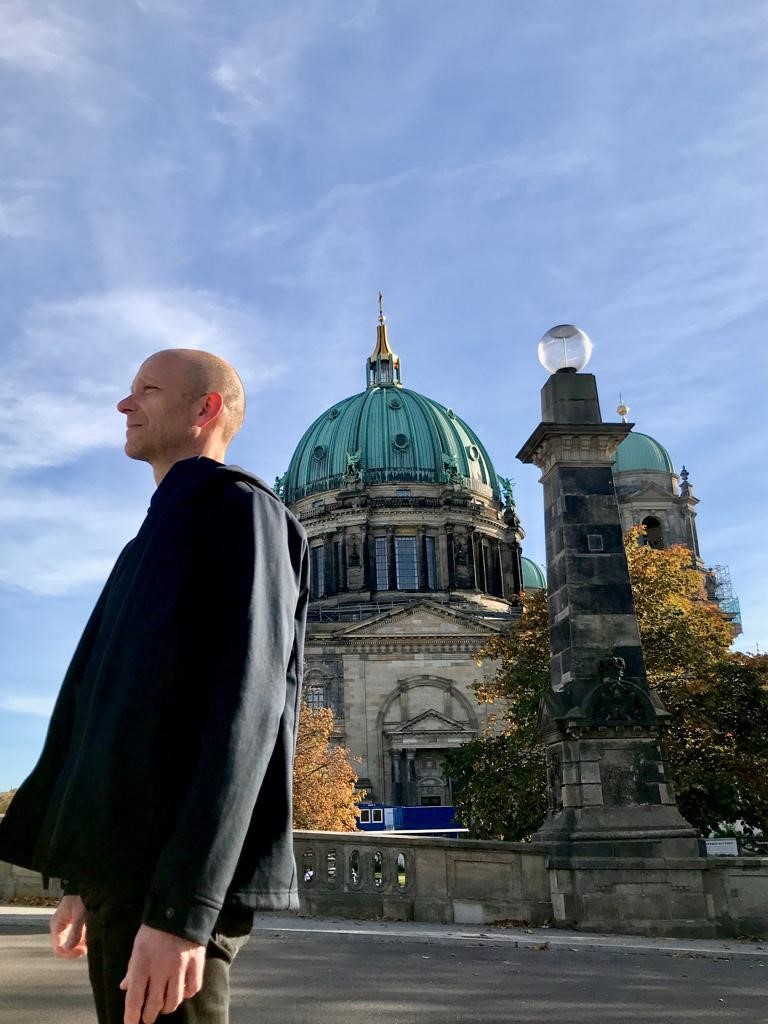 When the local amusement's got your name on it...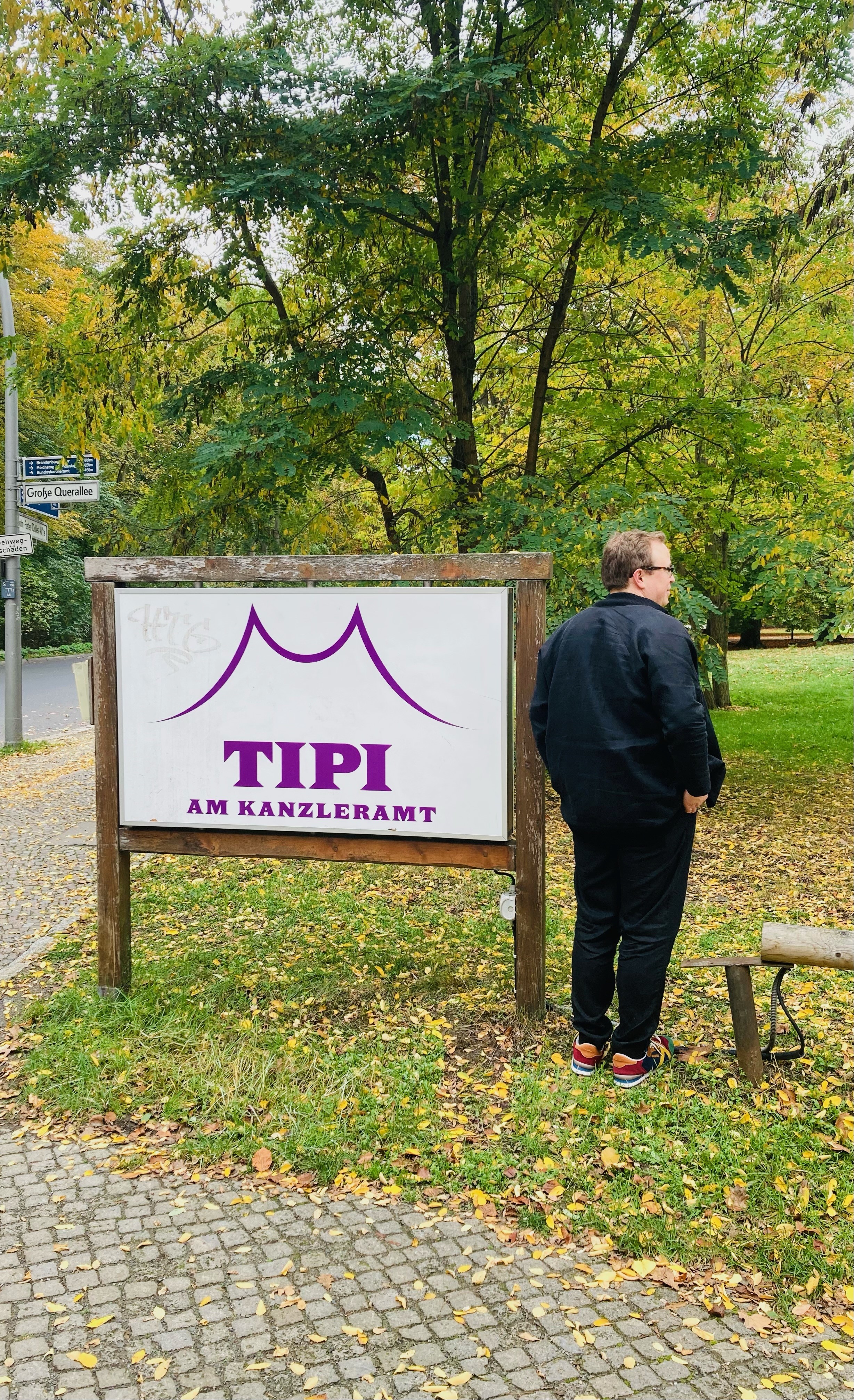 Berliner Fernsehturm.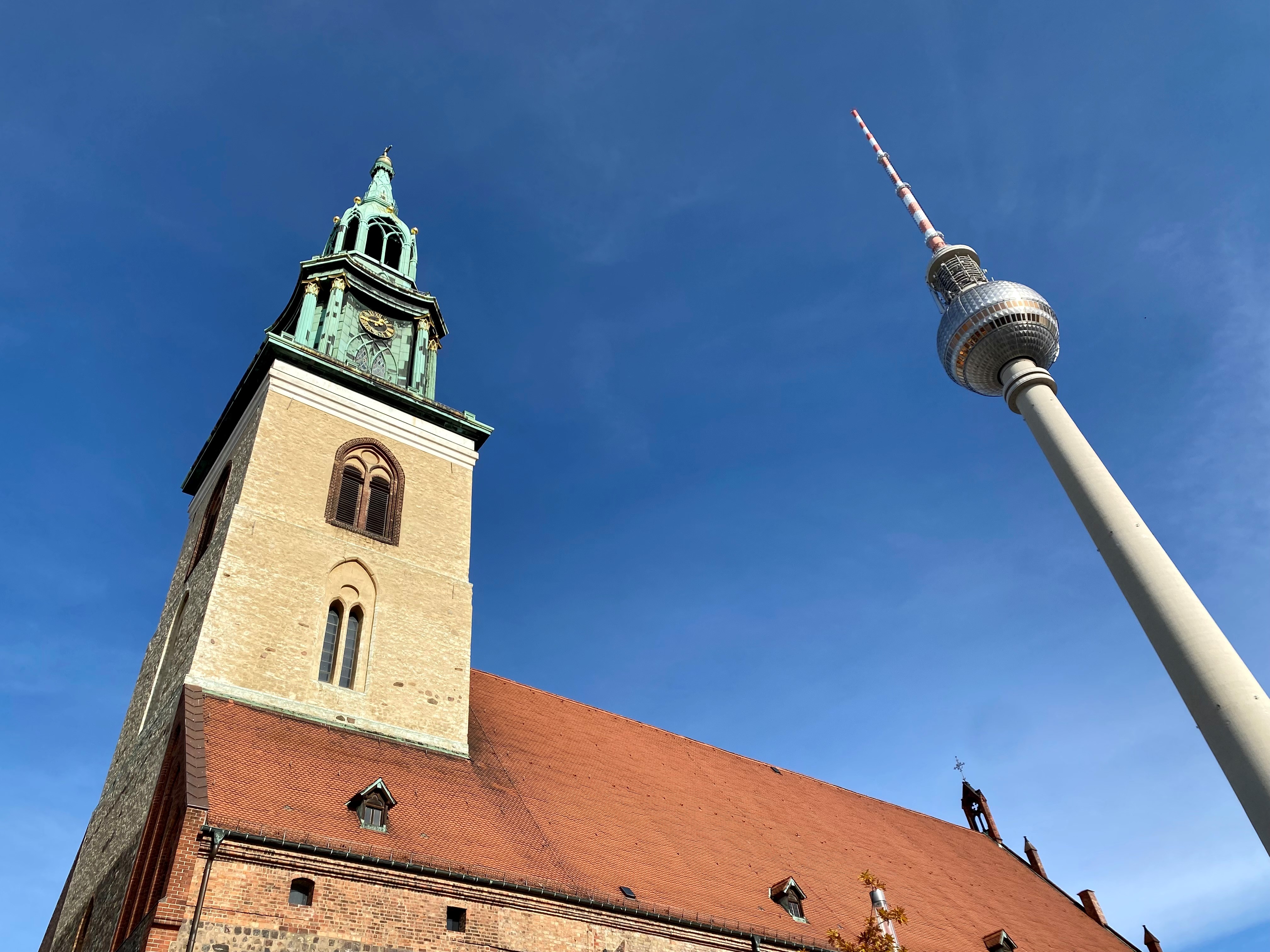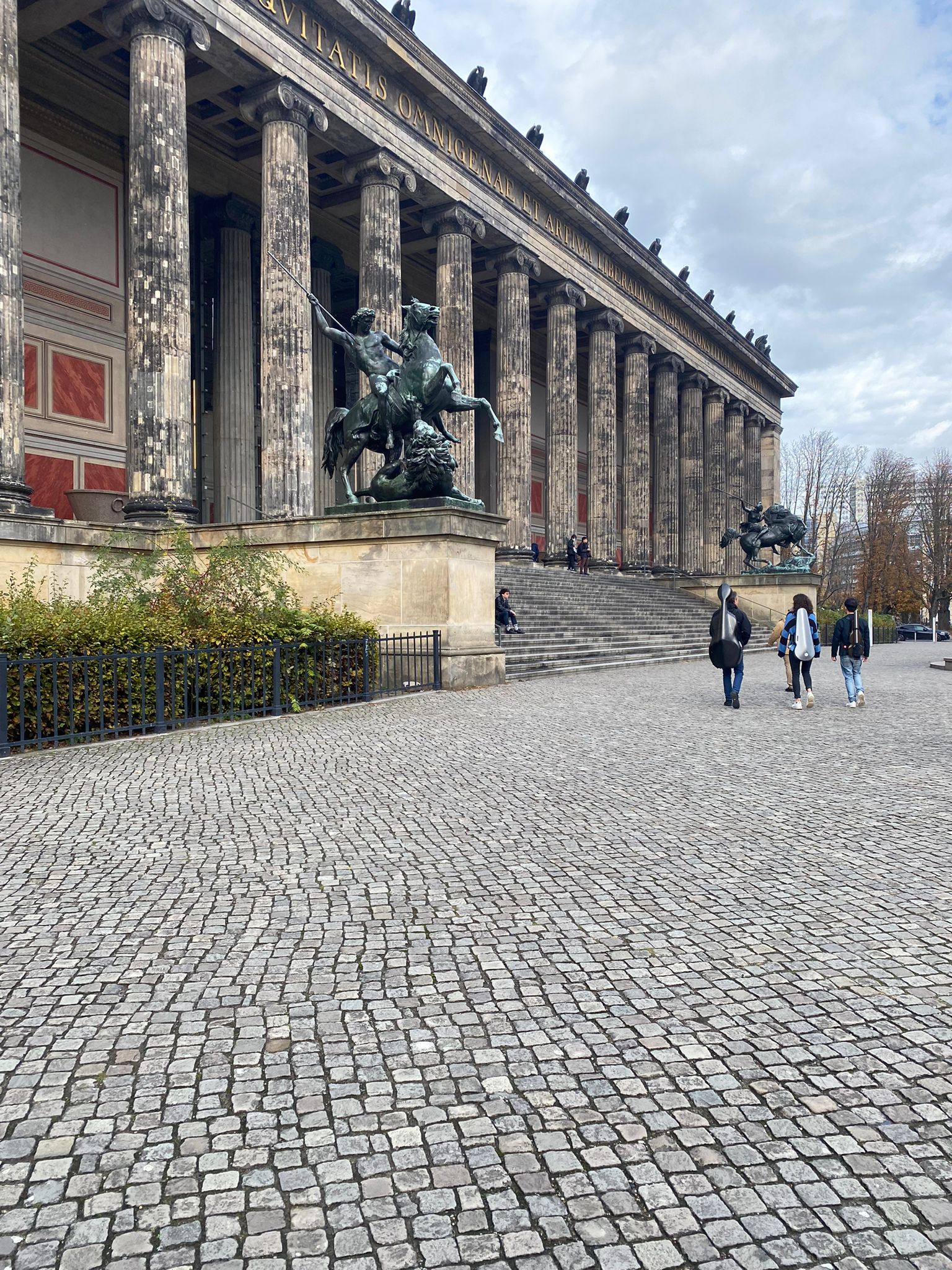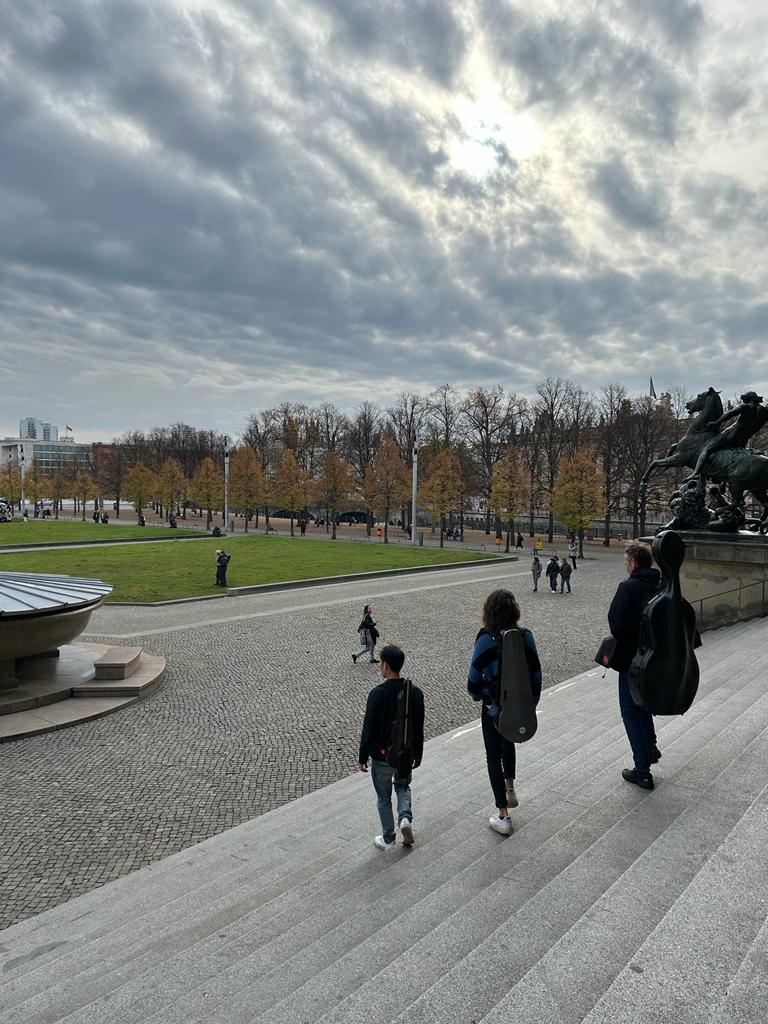 ACO Principal Violin Helena Rathbone was thrilled to meet up with former Emerging Artist Harry Ward, who ACO Musicians got the chance to watch performing with the Berlin Philharmonic, as part of the illustrious orchestra's Acadamy program.
Pictured below from left to right are: ACO Violin Aiko, ACO Cello Julian, former ACO Emerging Artist Harry Ward, ACO Principal Violin Helena, ACO Viola Liz, ACO Principal Bass Max, and Riley Skevington, who is also a former Emerging Artist and a former member of the Berlin Philharmonic Academy. Riley is performing with the ACO on this tour.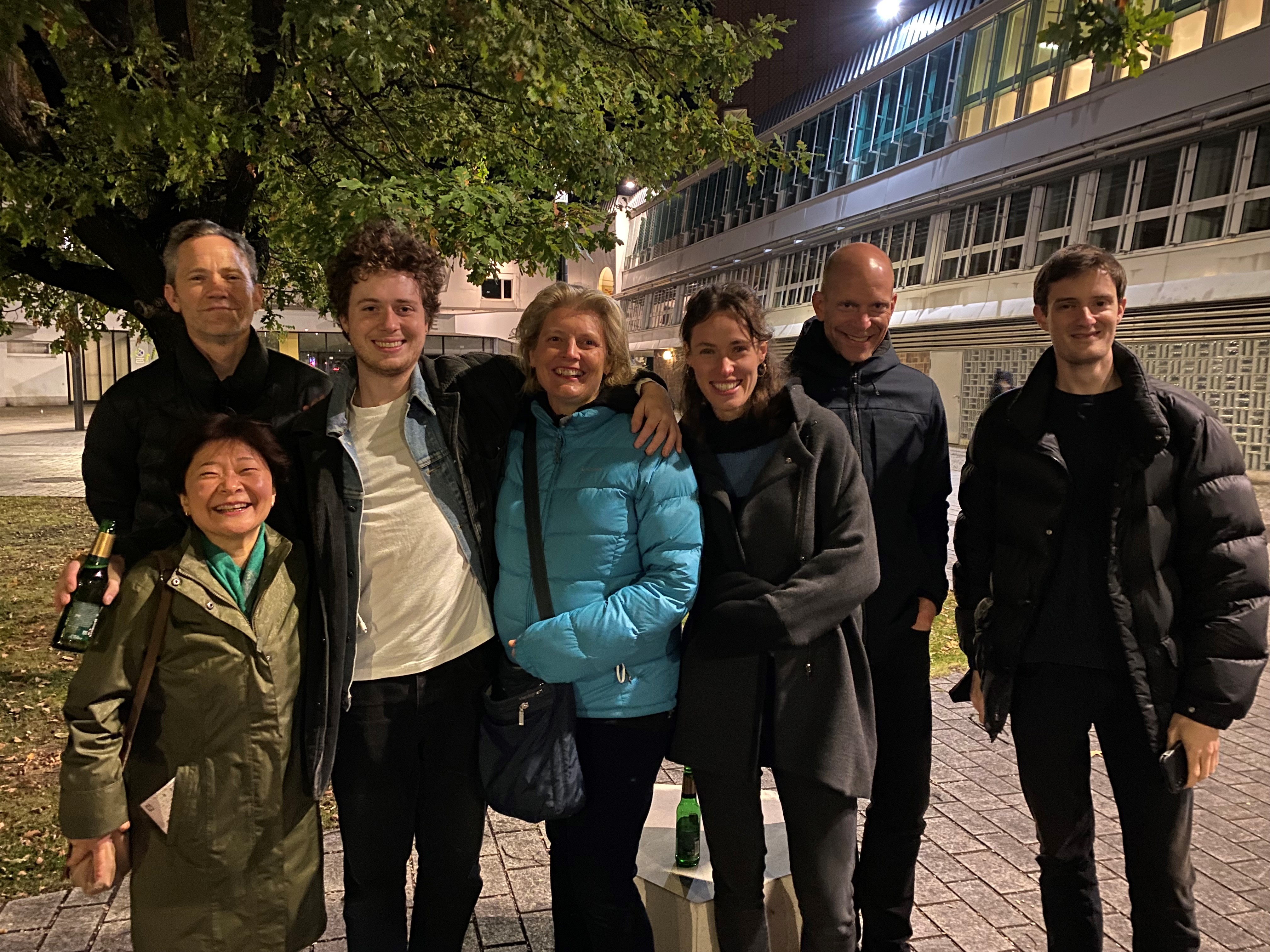 None of us were surprised by how thrilled the Orchestra was to find a good "Aussie-style" coffee shop. Does what it says on the tin, according to Helena.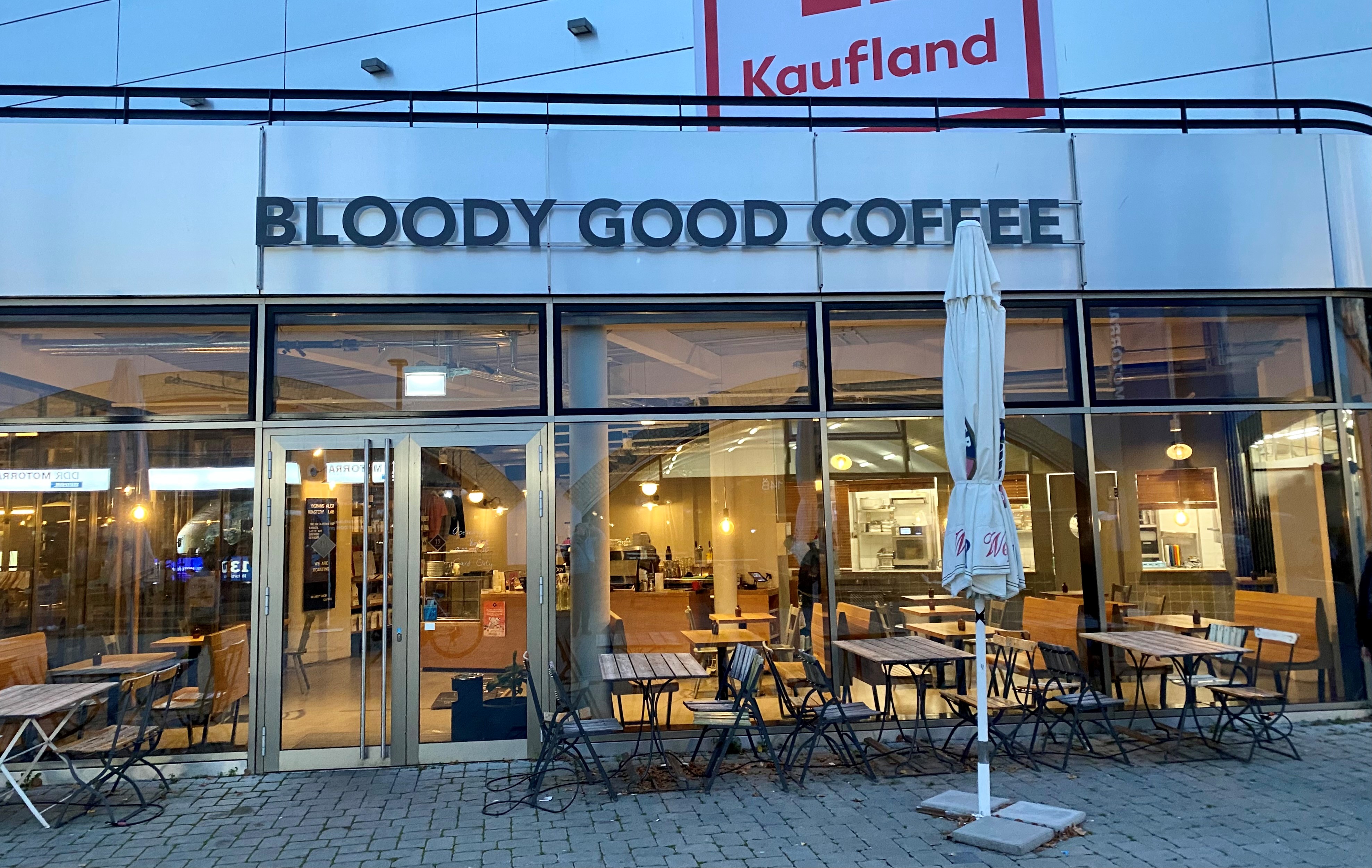 ACO Principal Violin Satu enjoying autumnal Berlin.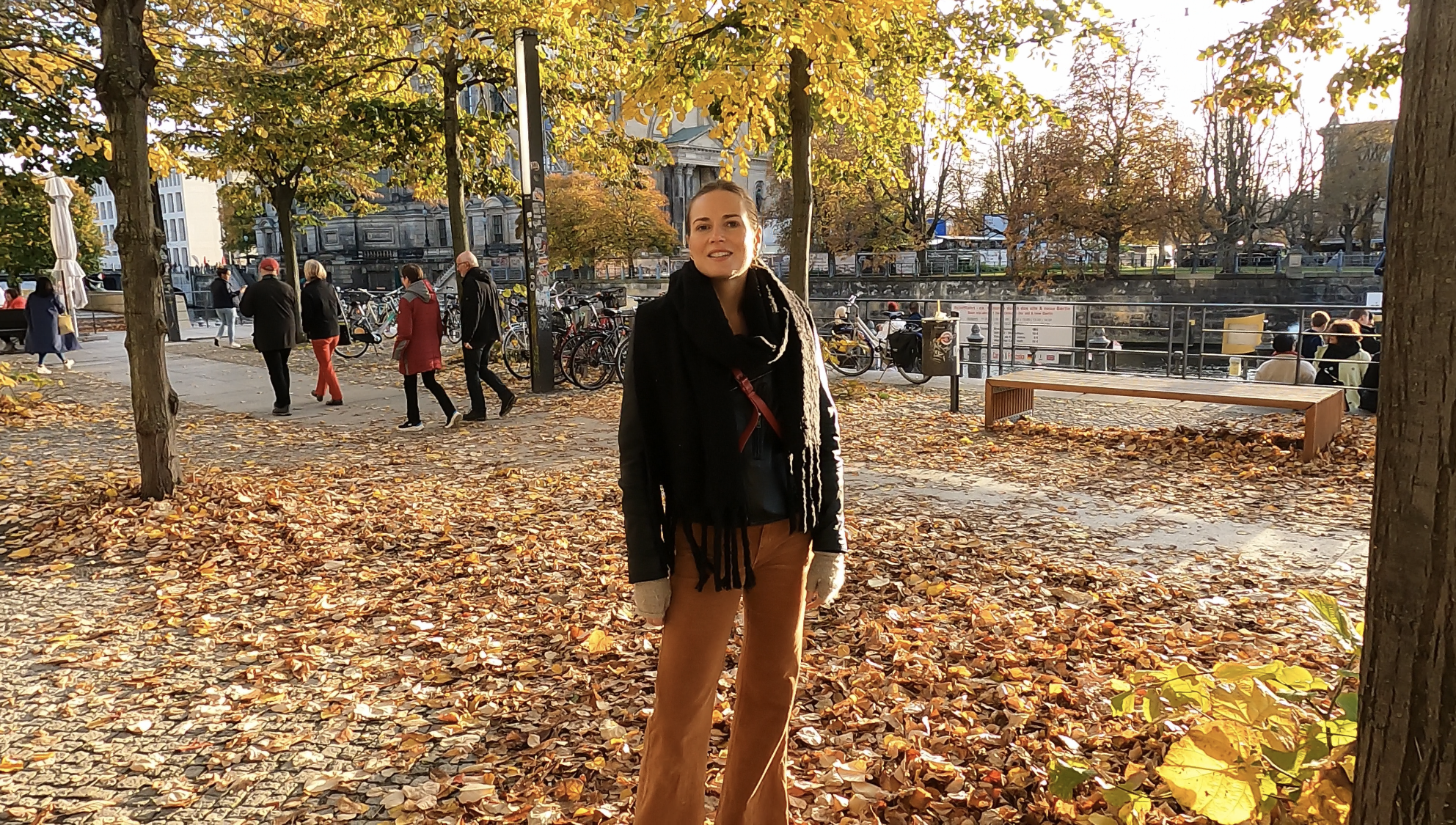 The entrance of the Pierre Boulez Saal.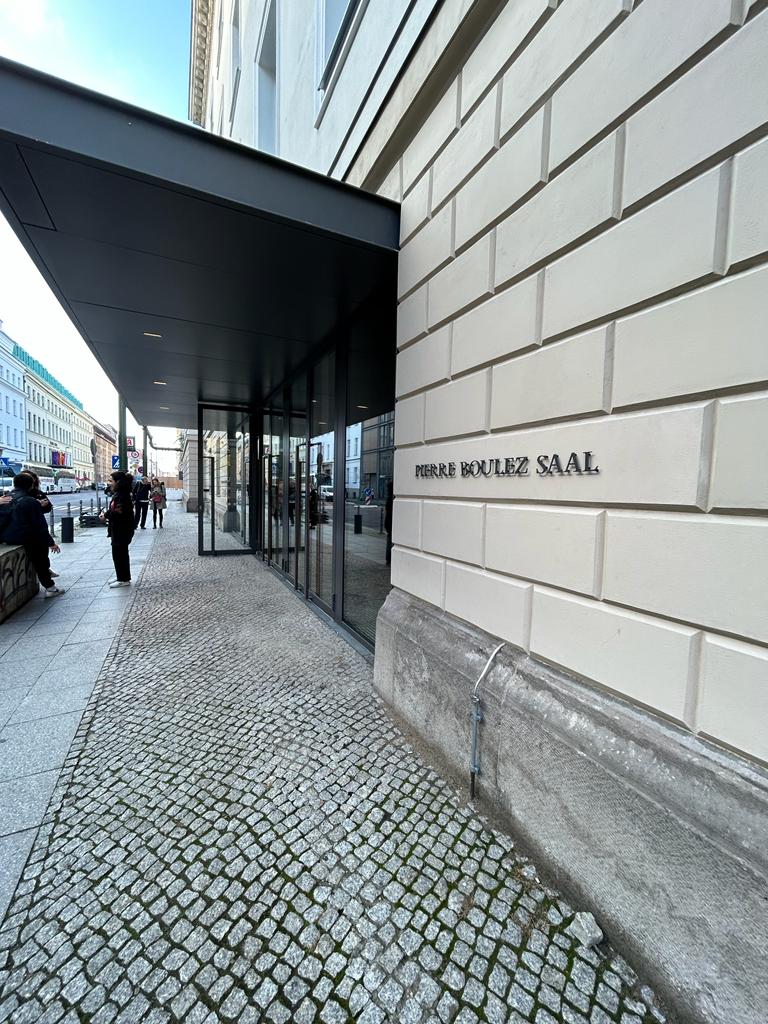 Hello Satu!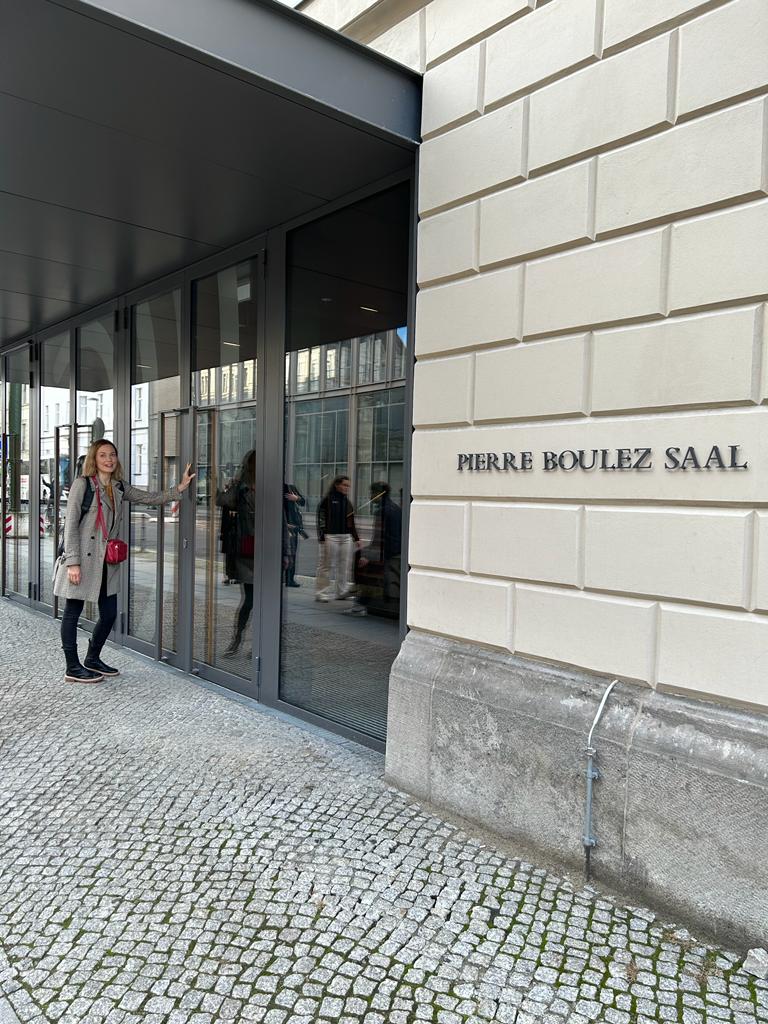 ACO Cello Julian, ACO Viola Liz, and ACO Violin Ike explore Berlin during some downtime.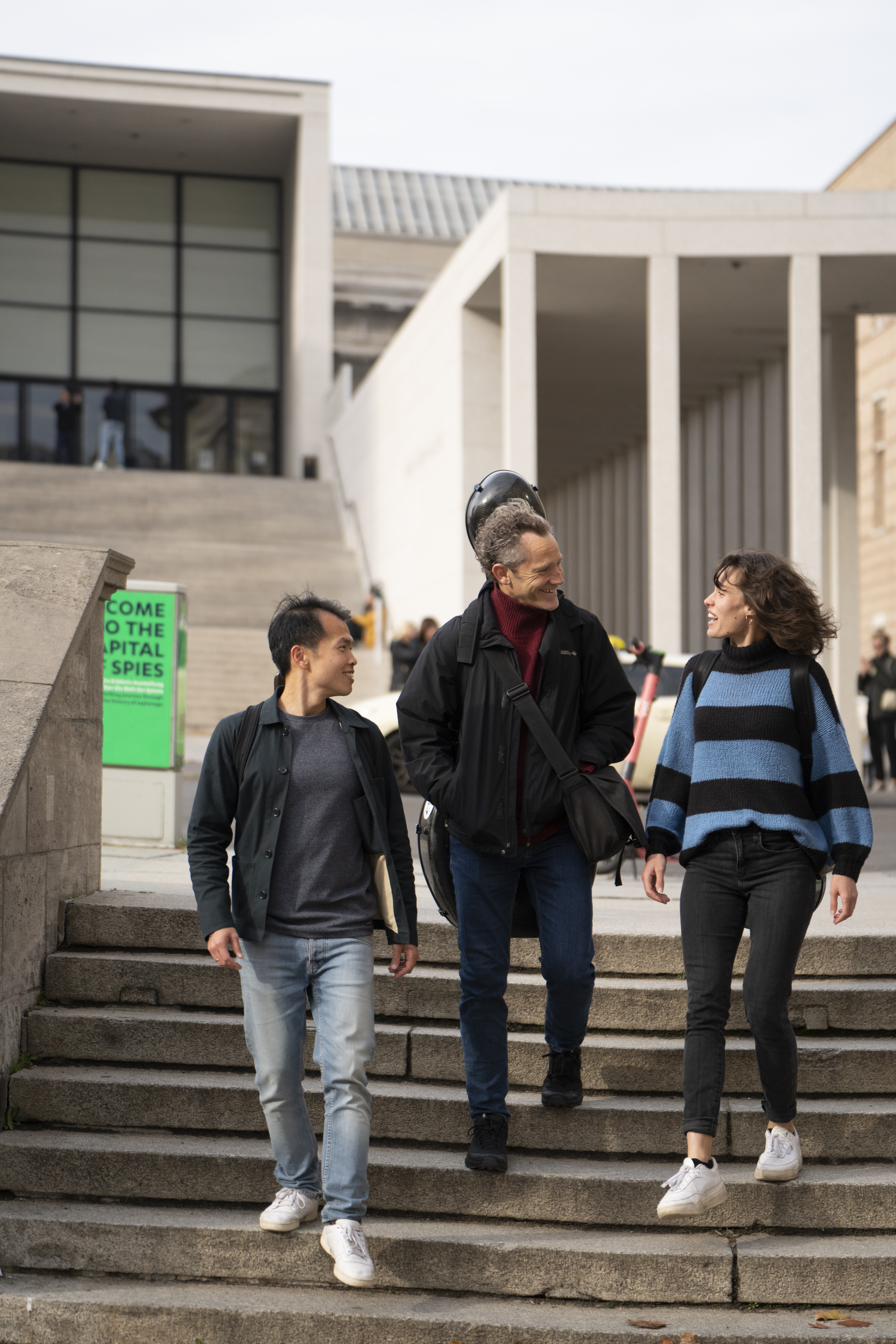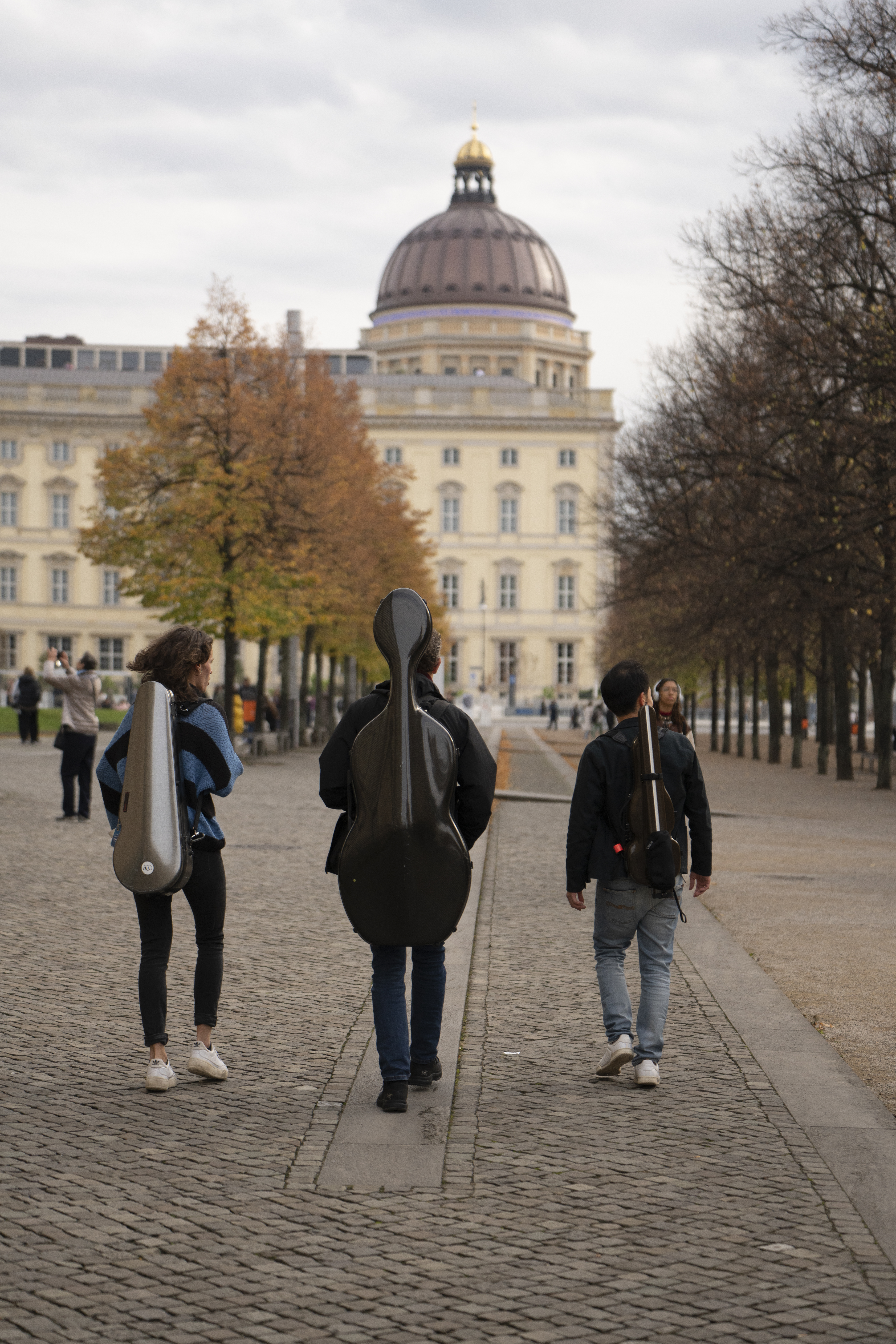 Rehearsals are underway at the Pierre Boulez Saal ahead of the Orchestra's Berlin performances.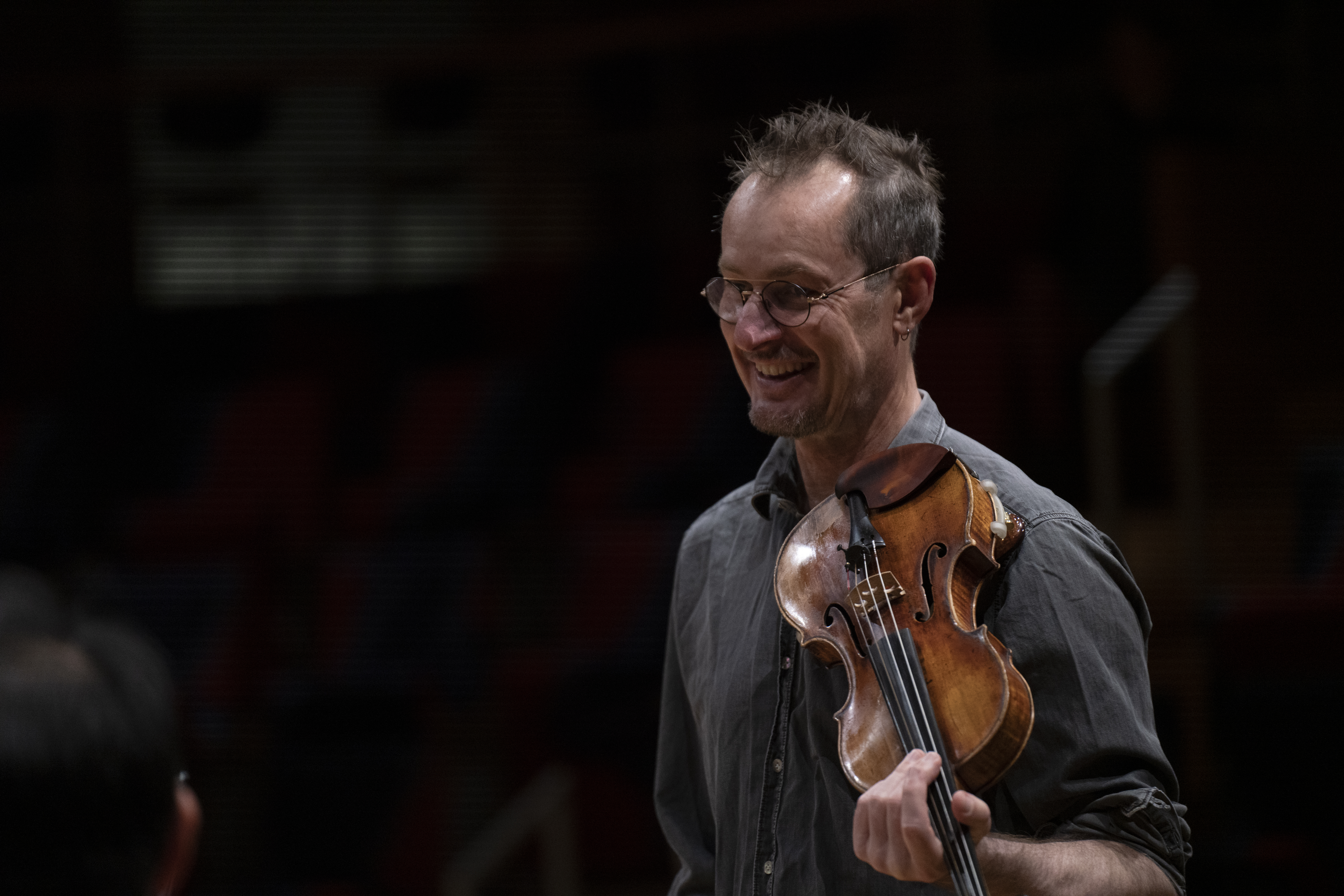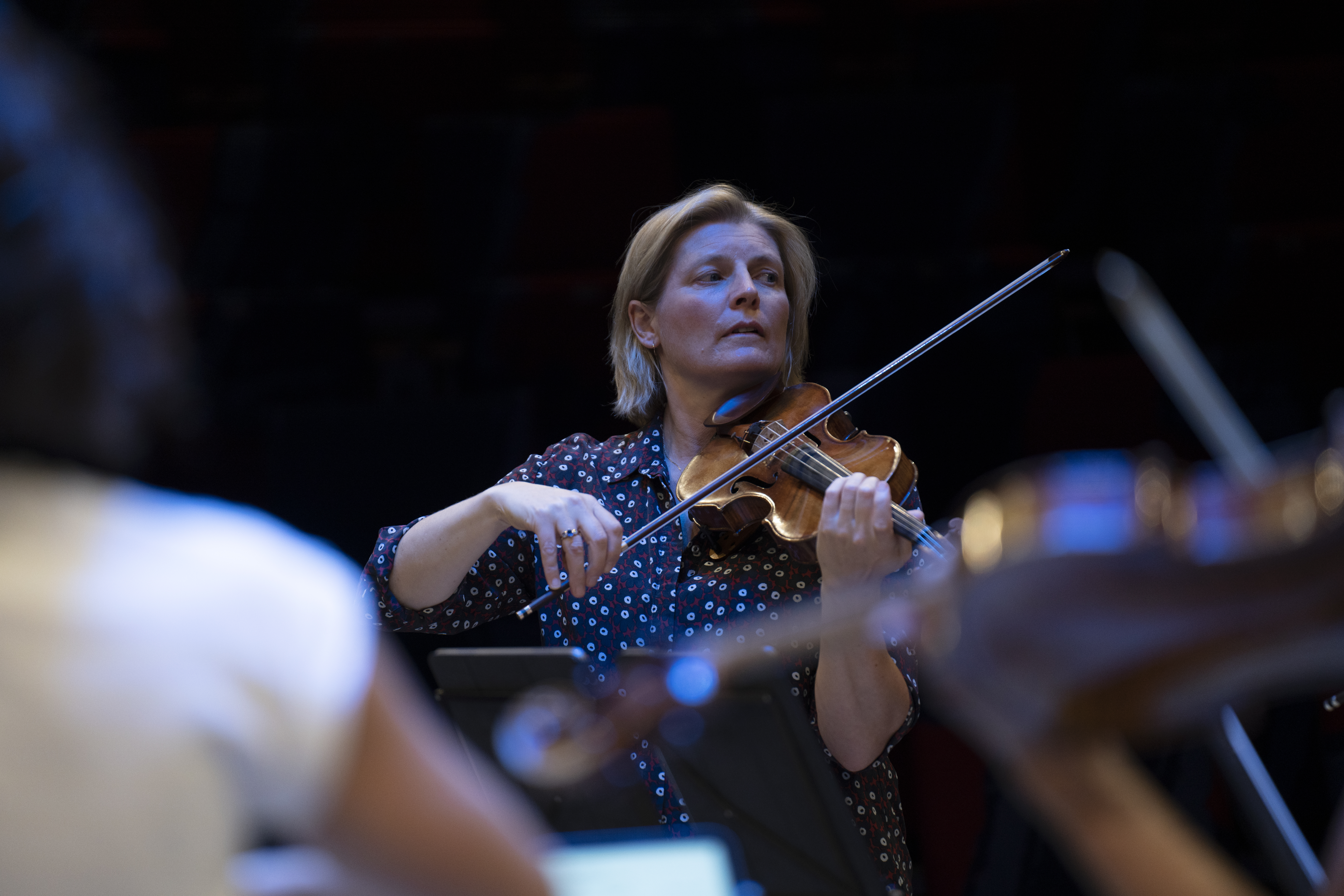 Bartók, Gesualdo, Brett Dean, Wojciech Kilar and Tchaikovsky at the Pierre Boulez Saal.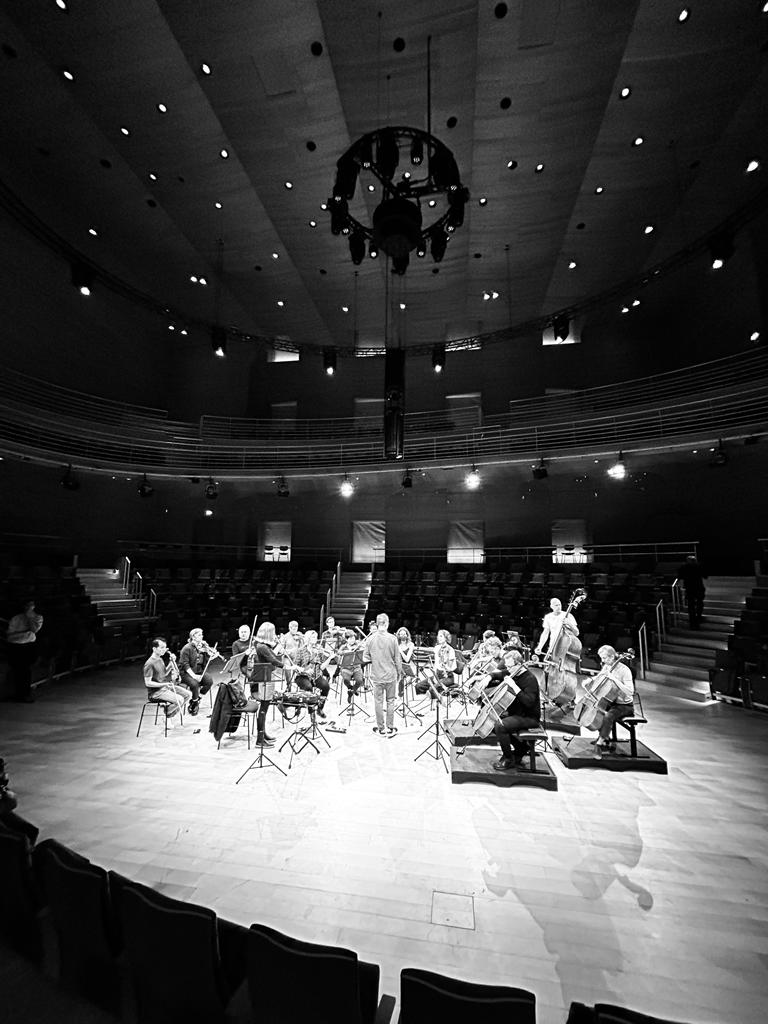 Artistic director Richard Tognetti directs the Orchestra at the Pierre Boulez Saal.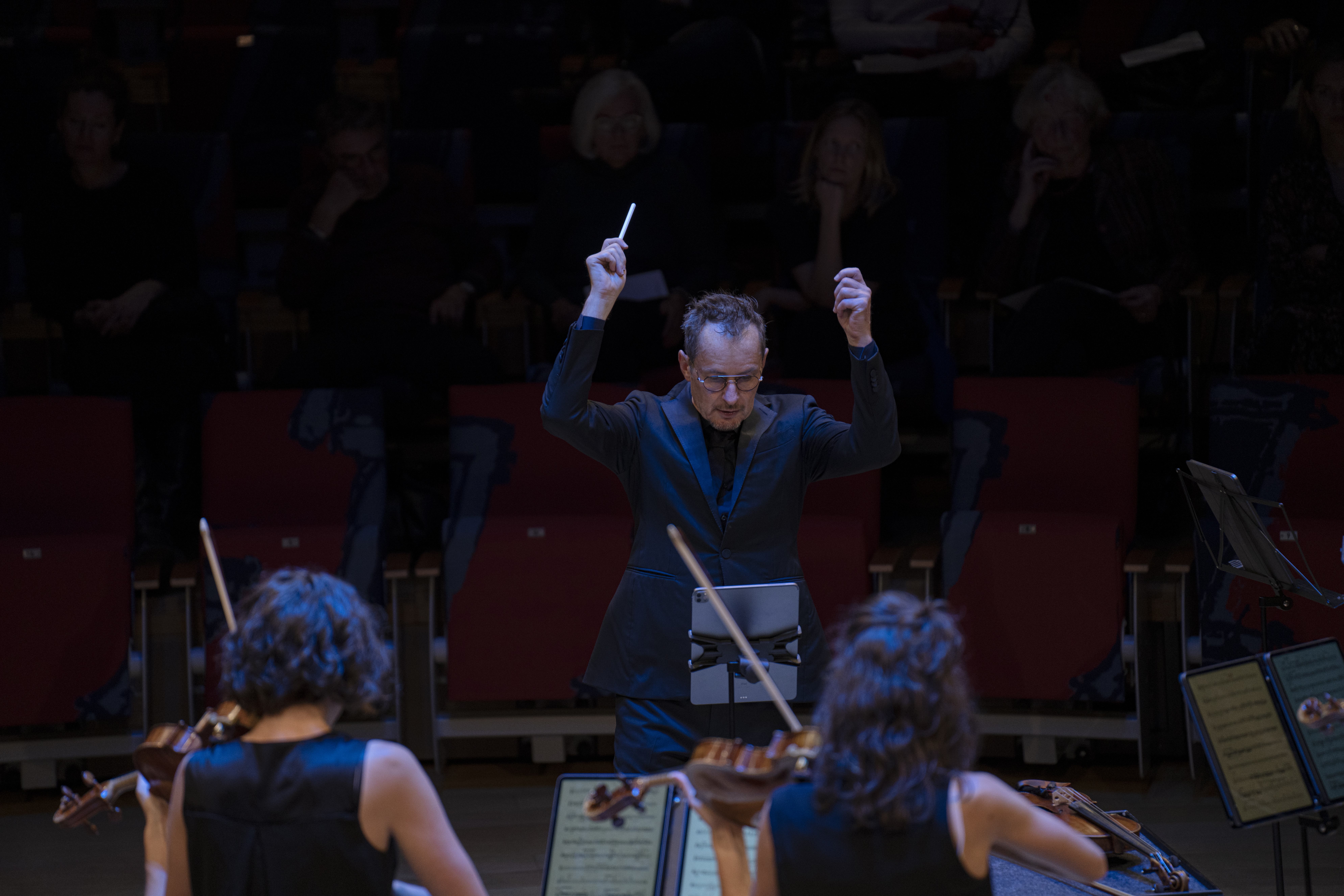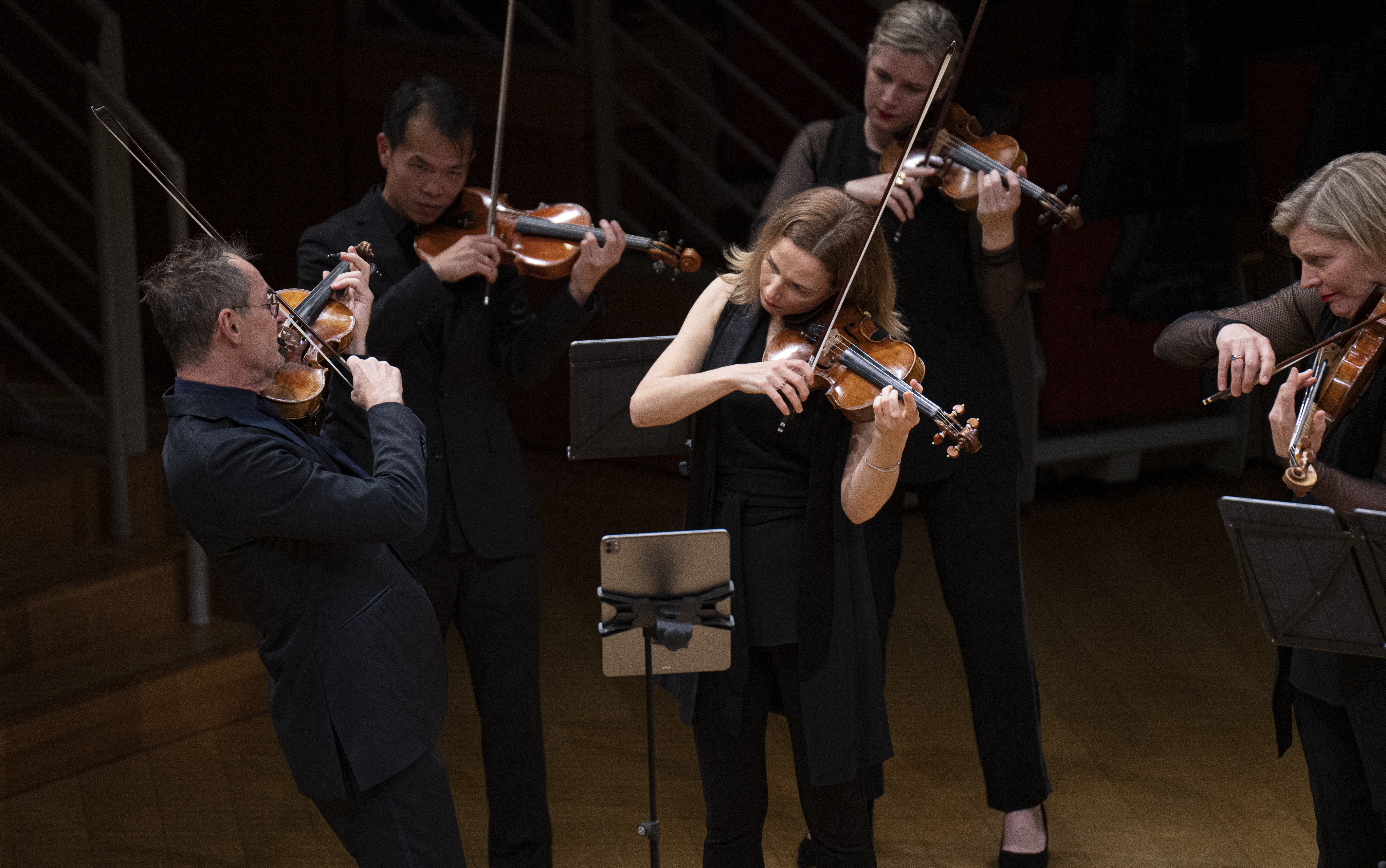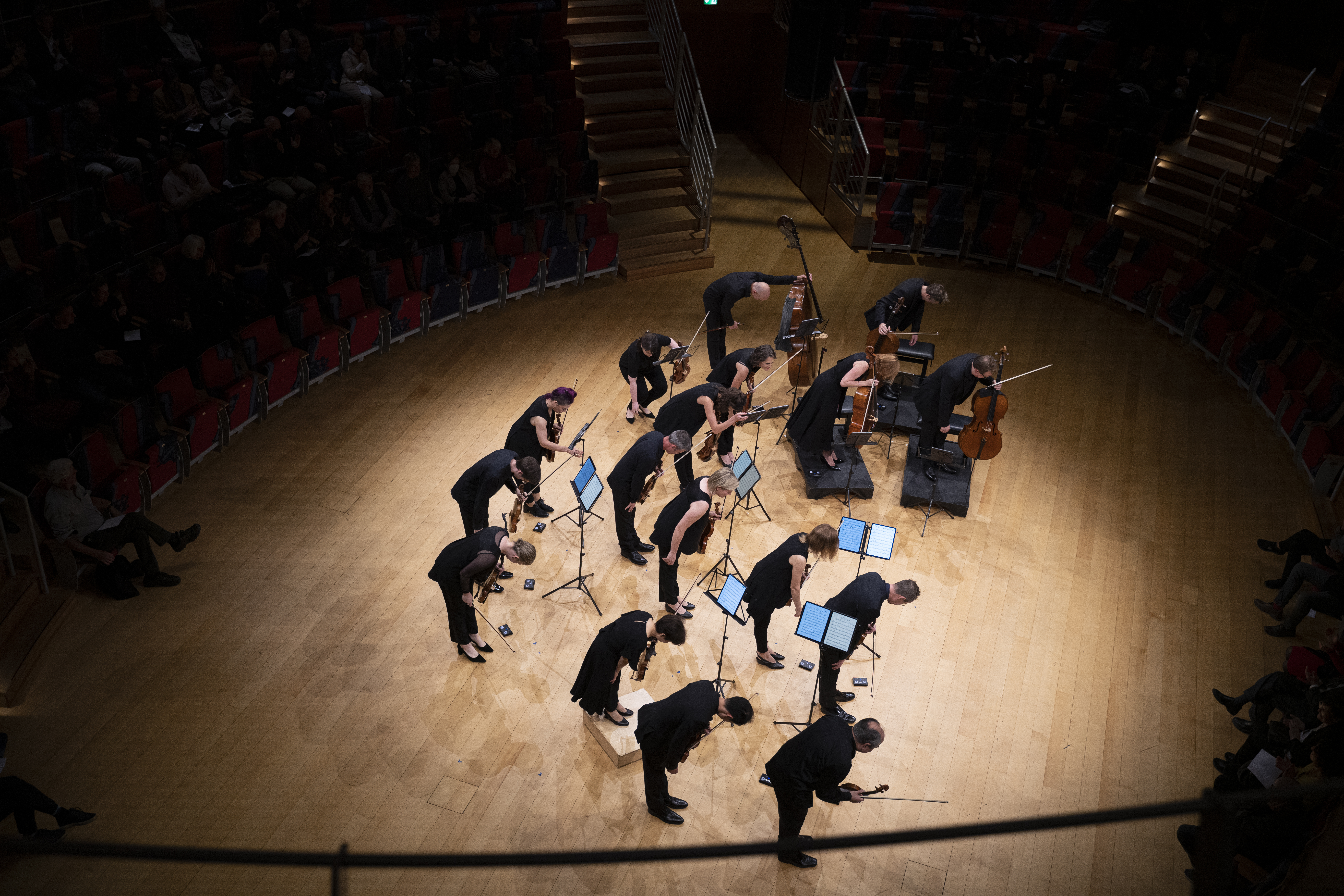 ACO Principal Viola Stefanie Farrands has a special connection with Berlin, having lived in the city when she studied with the renowned violist Tabea Zimmermann at the Hochschule für Musik. She says: "For me Berlin has been so special - it's like coming home. My heart is so full. My best friends are here and being able to reunite with them and their families for the first time after the pandemic has been magical. It's meant the world to me."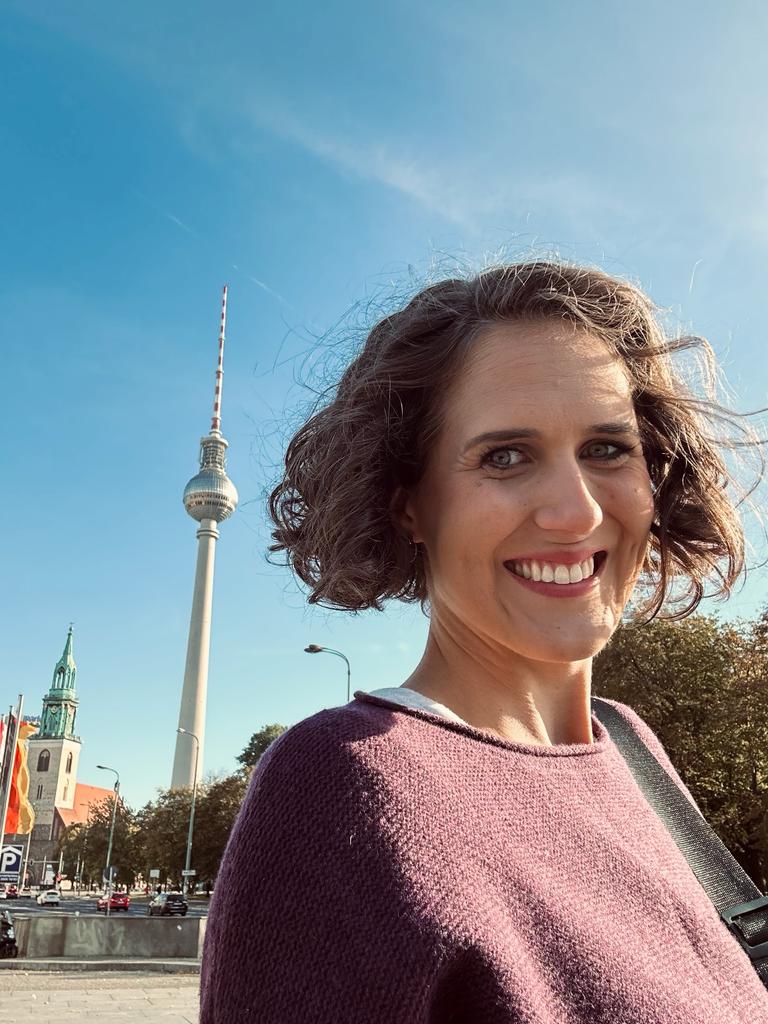 London
On from Berlin, it was a hop to London. Rehearsals were soon underway for our upcoming concerts at the Barbican, part of our ongoing residency with the iconic arts institution. We're thrilled to be joined by students from Guildhall School of Music & Drama, which is based at the Barbican.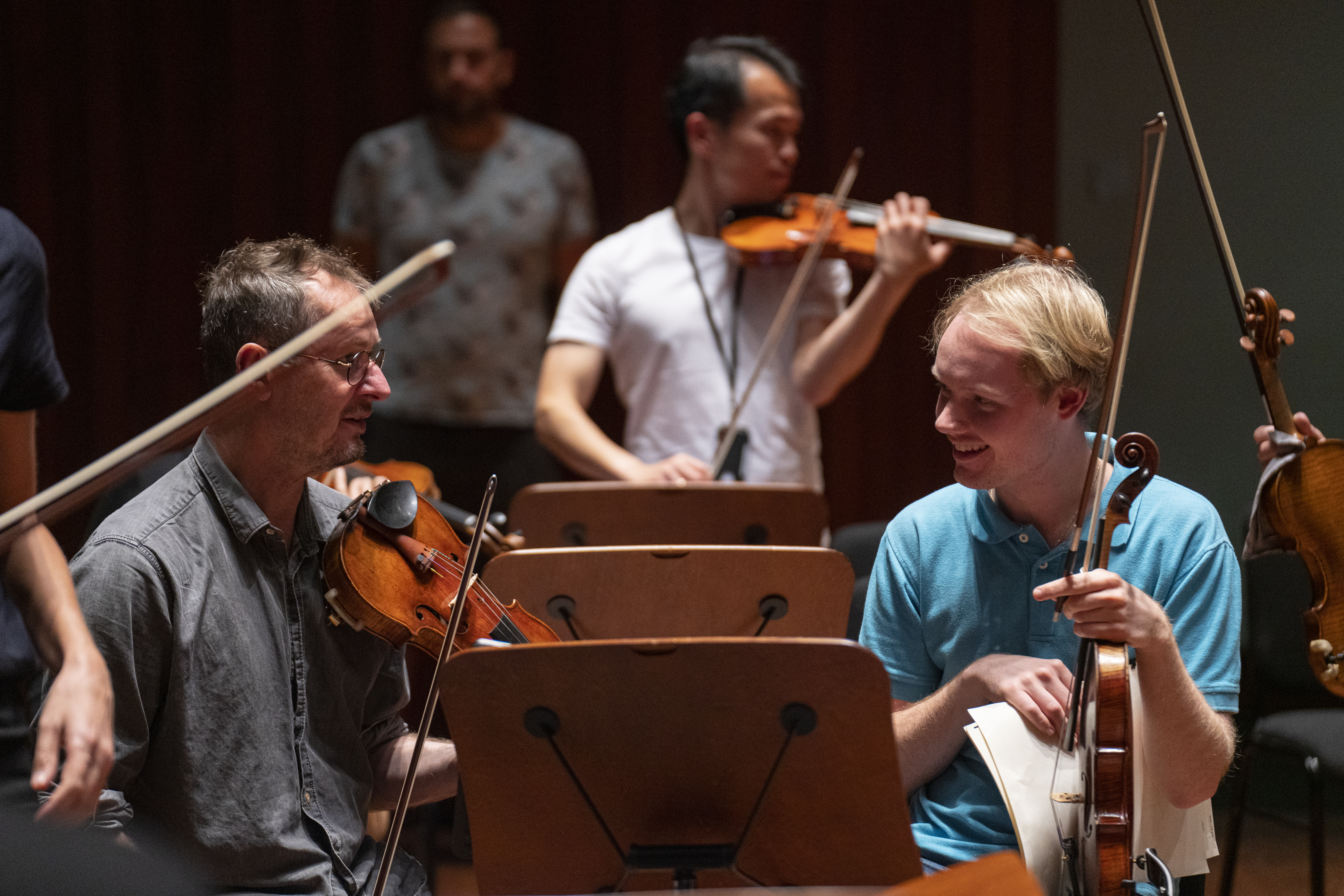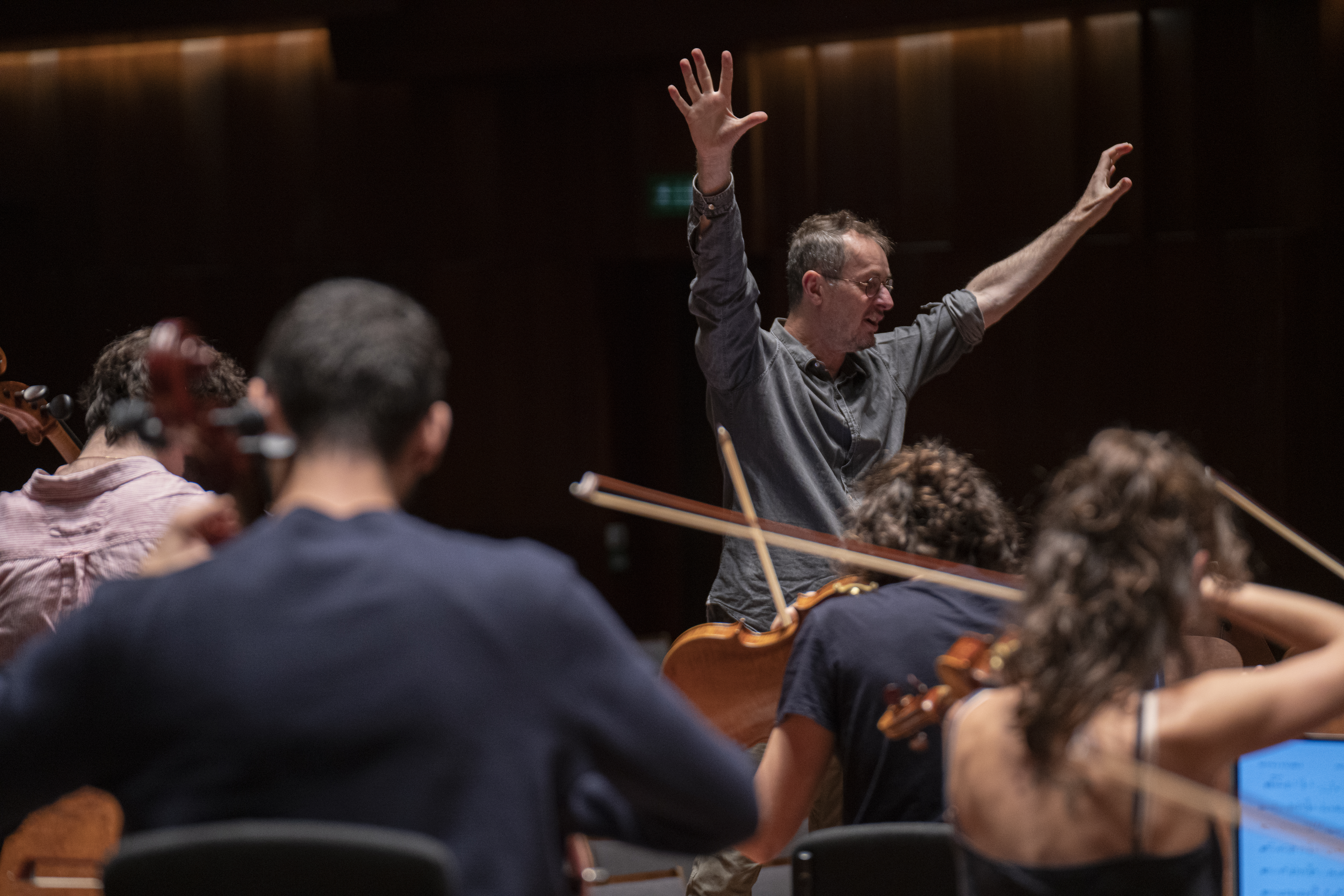 Our London concerts were Beethoven and Bridgetower, which the Barbican streamed live to audiences globally, River with our friend William Barton, and Indies & Idols. We had an incredible time performing as part of our Barbican Residency, and exploring the UK capital.
Beethoven and Bridgetower.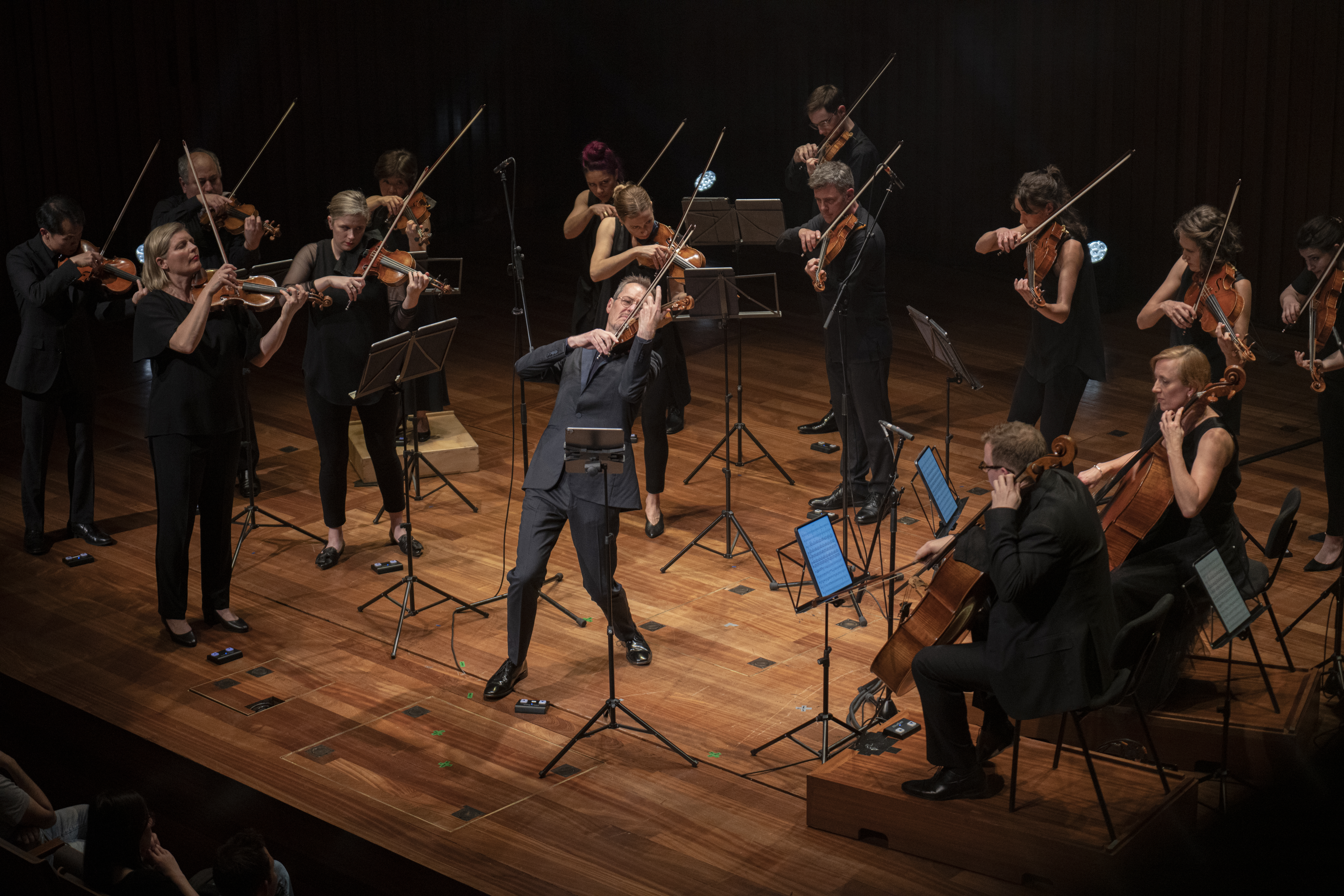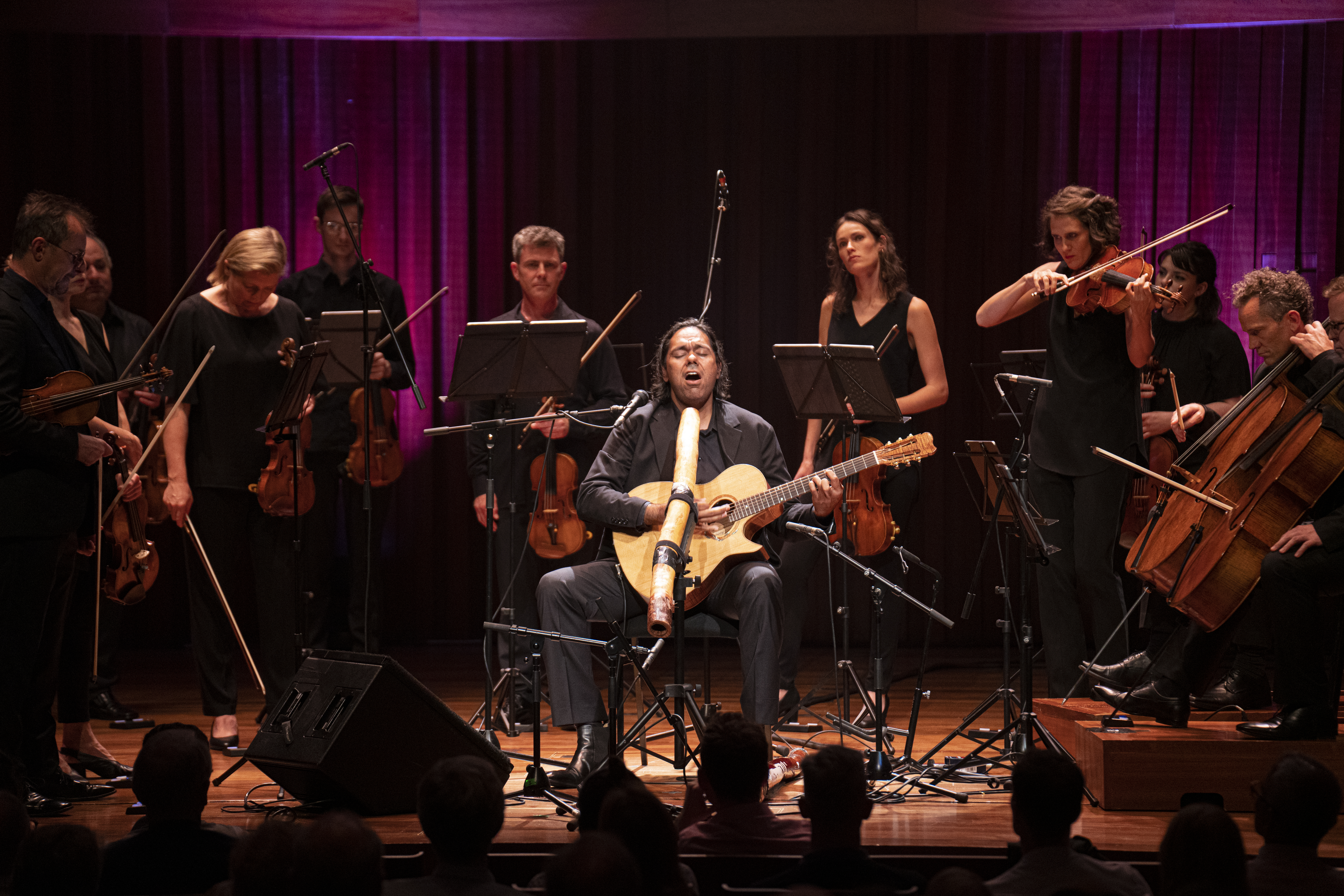 River.
Thank you, from the bottom of our hearts, to everyone who attended an ACO concert while we were on tour.
Check in with Richard Tognetti on Instagram for further updates from the Australian Chamber Orchestra's 2022 European Tour and beyond.