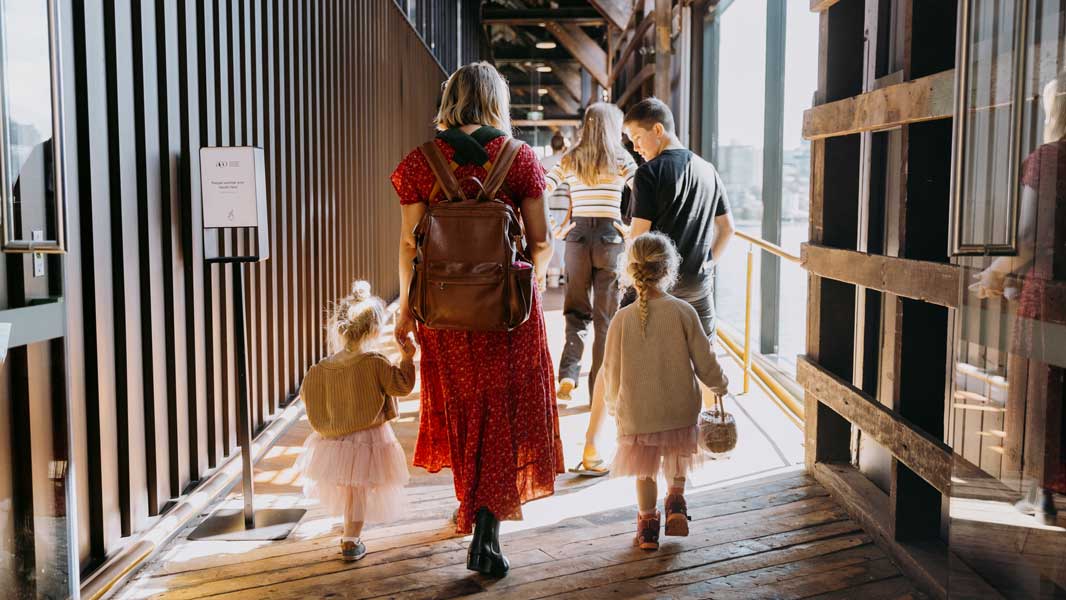 What to expect at an ACO Relaxed Performance
There is something very magical about the energy at ACO Pier 2/3 on a weekday afternoon when an ACO Relaxed Performance is on.

What is it like when I arrive at a Relaxed Performance?
An hour before the performance, which is at our beautiful new venue on the edge of the iconic Sydney Harbour, the shared foyer and the quiet space in our tucked-away Studio open up, the coffee machine starts whirring and the gantry doors open up to let the breeze in.
As you and the rest of the audience gather to collect tickets, grab a cheeky snack or settle in, our friendly ushers are readying The Neilson concert hall and are on hand for anything you might need.
Remember the quiet space in the Studio, if you need to slip away at this point: it's filled with beanbags and cushions for calm.
What is the performance space like?
Fifteen minutes before the show begins, the doors to The Neilson open up, and everyone is invited into the space. There are seating options for everyone: from an open space on a rug to balcony seats with a fun birds-eye view.
You can stand up if you prefer that, and you can move around the space, or try out a few different seat options to find out what works for you.
Relaxed Performances are designed to accommodate for everyone, and that includes the flexible ways we can seat you!

Once everyone is settled in, someone from our friendly Learning and Engagement team will introduce the performance. They will point you towards the quiet space if you haven't already found it, remind everyone to move around and react to the music in whichever way feels natural to you, and let you know if there are any interesting or unusual sounds coming up in the music.

The lights will stay on during the performance, the sound will stay at a steady level.

After this, the musicians will enter the performance space from a door behind the stage and take their places. Some may be seated, some standing, and all will be wearing black, eager to perform for you. The audience will likely clap when the musicians are walking in.
Do I have to be silent during the performance?
No. In fact, we welcome you to make as much sound as you need to be comfortable in the space. Once the performance starts, you are still more than welcome to move around the space, or leave to access the quiet space, balconies, or the foyer at any time. If you need assistance, you are more than welcome to chat to one of our ushers - they will be wearing black ACO T-Shirts.
After the performance, some of our musicians will leave the performance space, and some will stay to have a chat with you, so stick around if you would like to say hello.
There may be some clapping during and after the performance, we more than welcome the use of noise-cancelling, fidget or regulating items and accessories that may help you.

If you'd like to leave the space, the doors will be open and the foyer will be accessible.
The bar will stay open if you'd like to grab a treat from our friendly barista, explore the shared spaces, or go for a stroll around the pier. We will have staff with ACO T-shirts, name tags and lanyards walking and standing around if you have any questions or feedback. We always love to hear about your experience in our space, even when we can make improvements.

From here you can make your way home, or to another destination to enjoy your Friday.
Can I see pictures of ACO Pier 2/3 so I know what to expect before I arrive?
Yes, please see pictures of our spaces below. And we have created a special trailer all about ACO Pier 2/3, which you can watch to get a feel for the venue.
We can't wait to welcome you.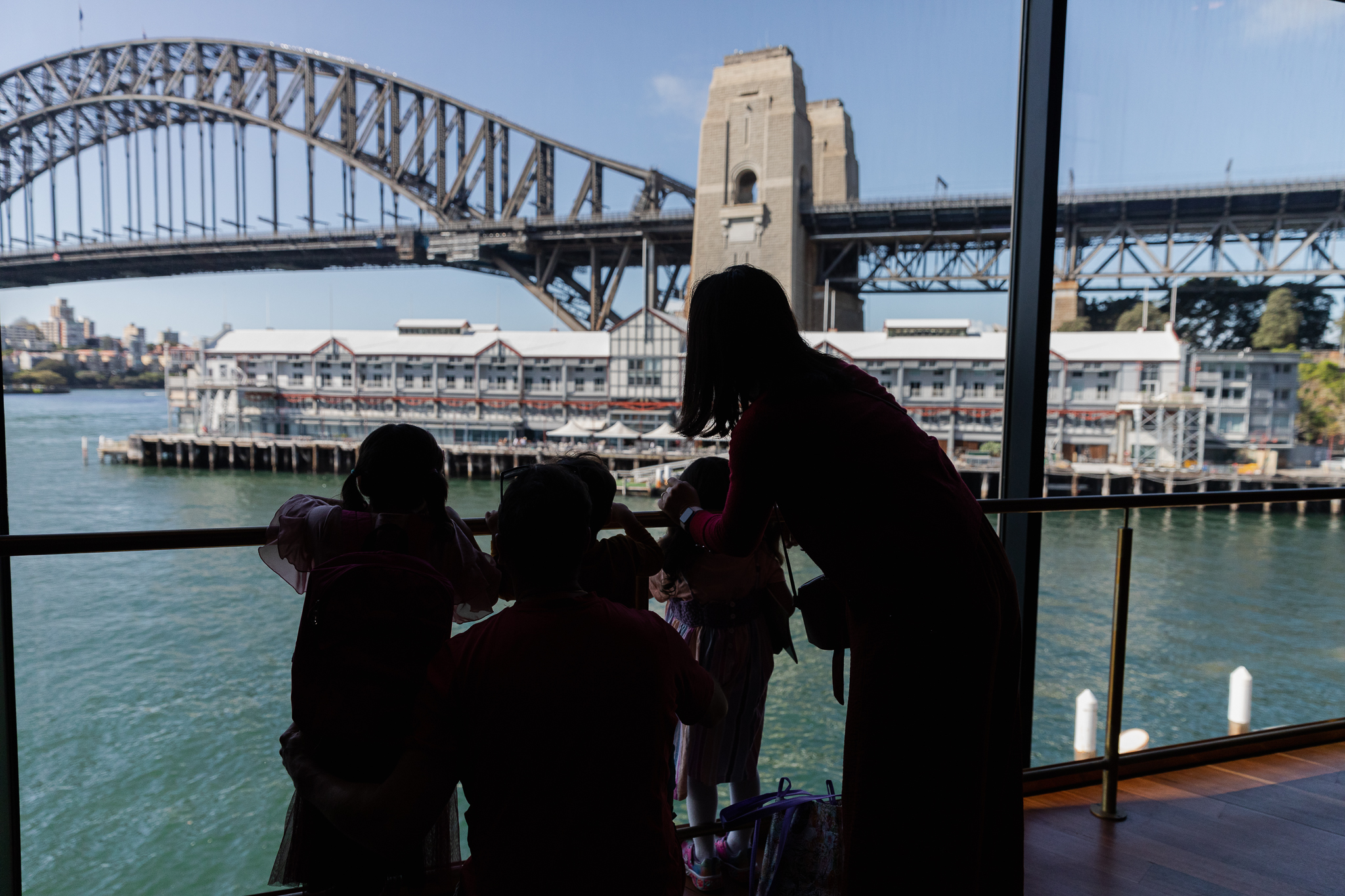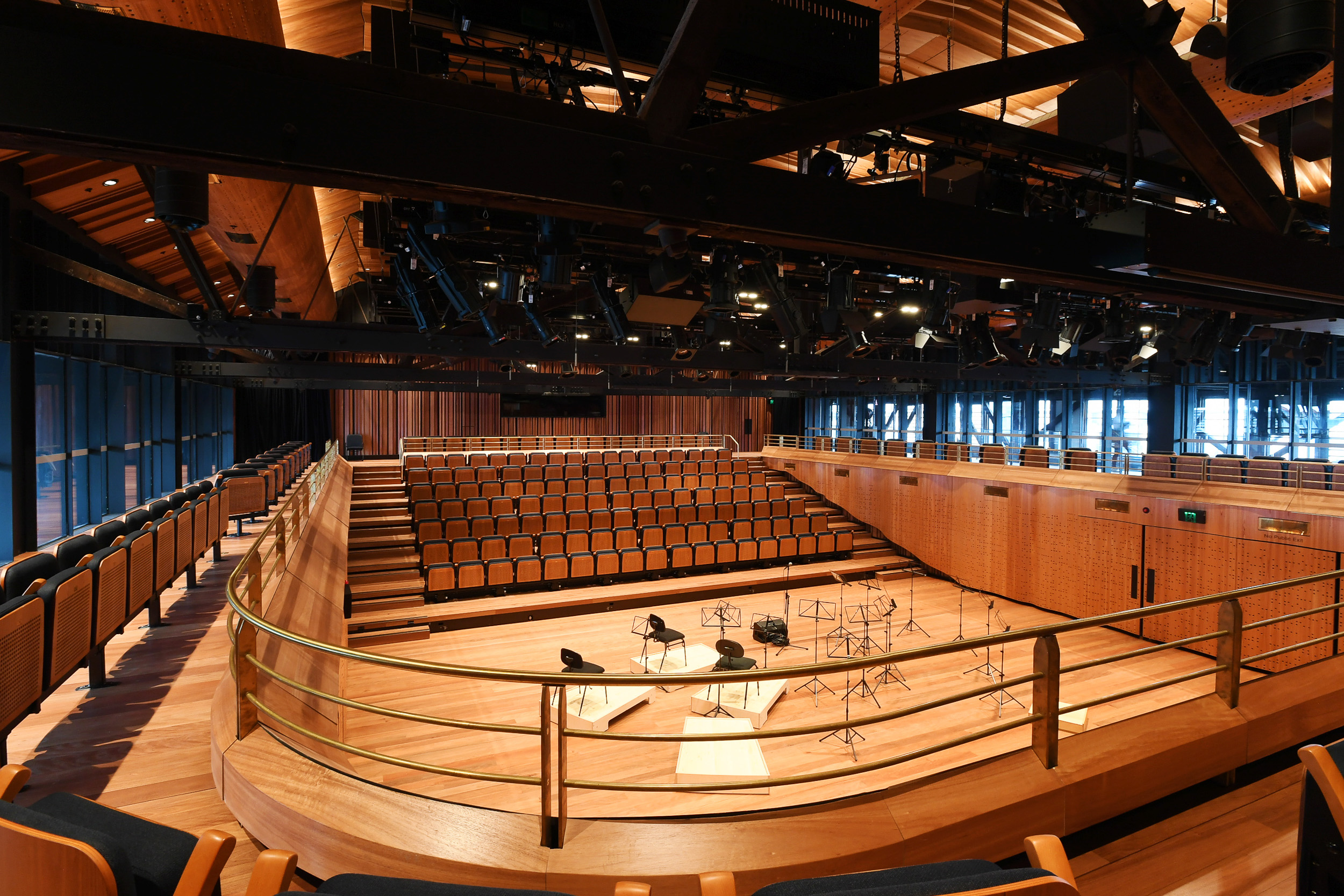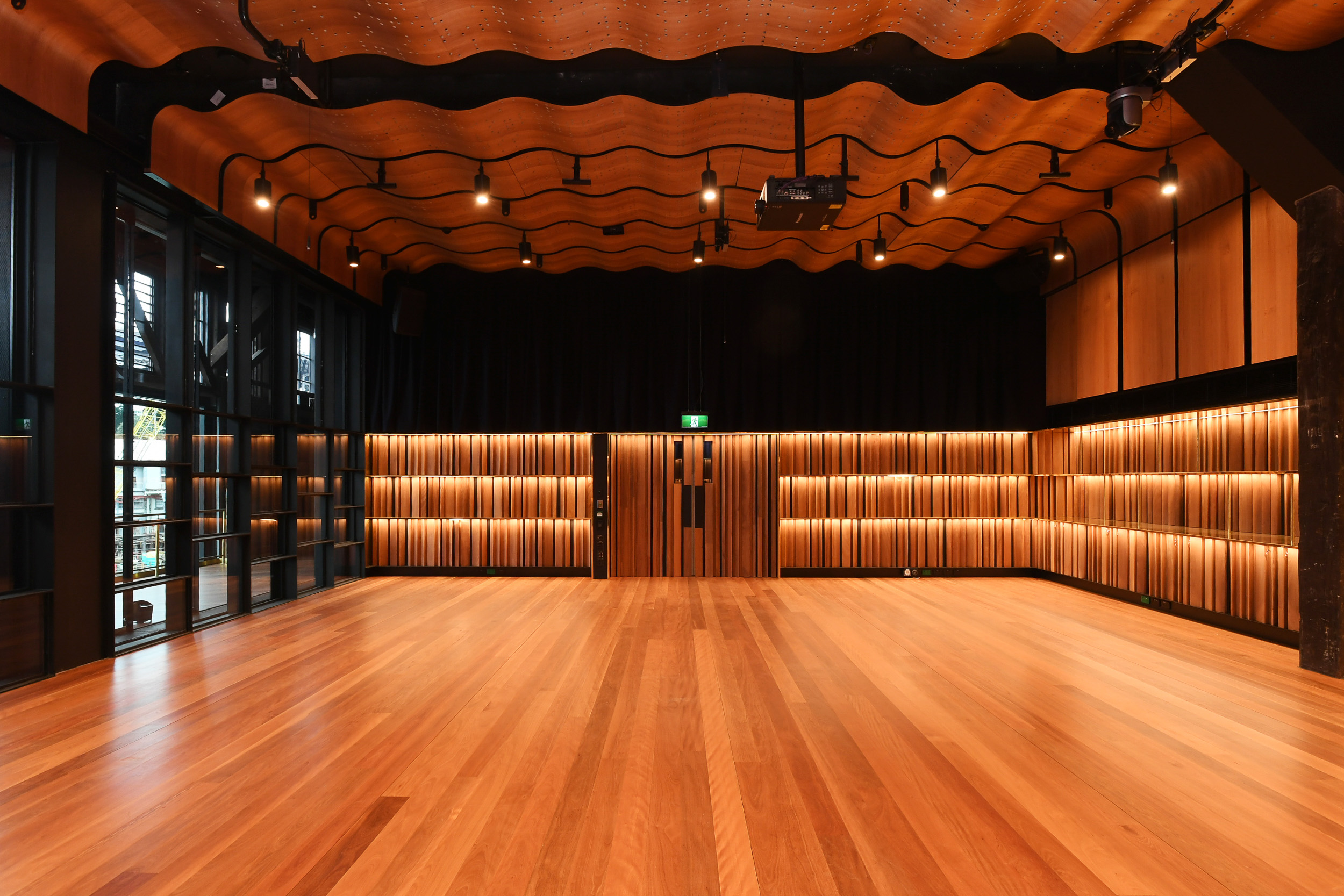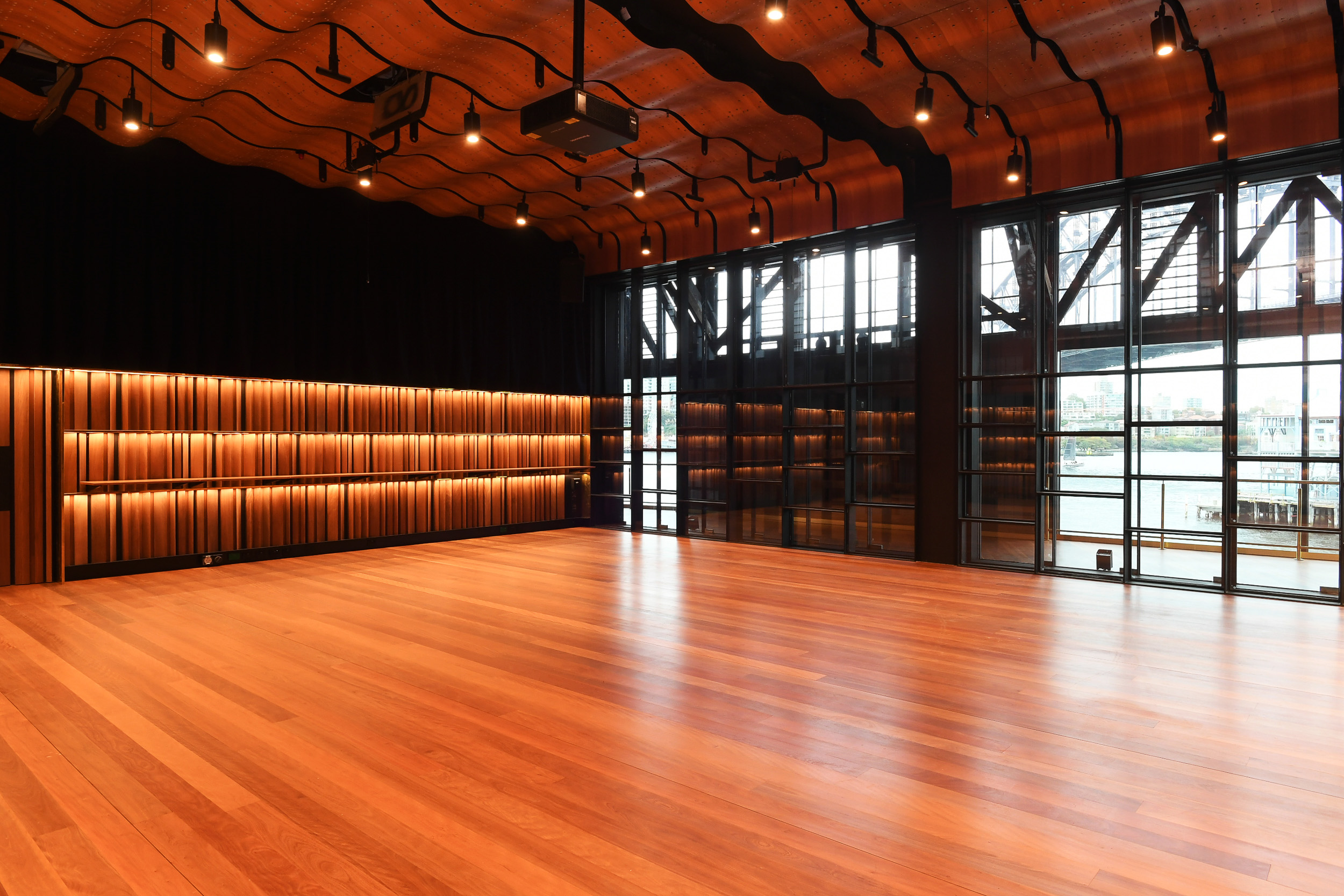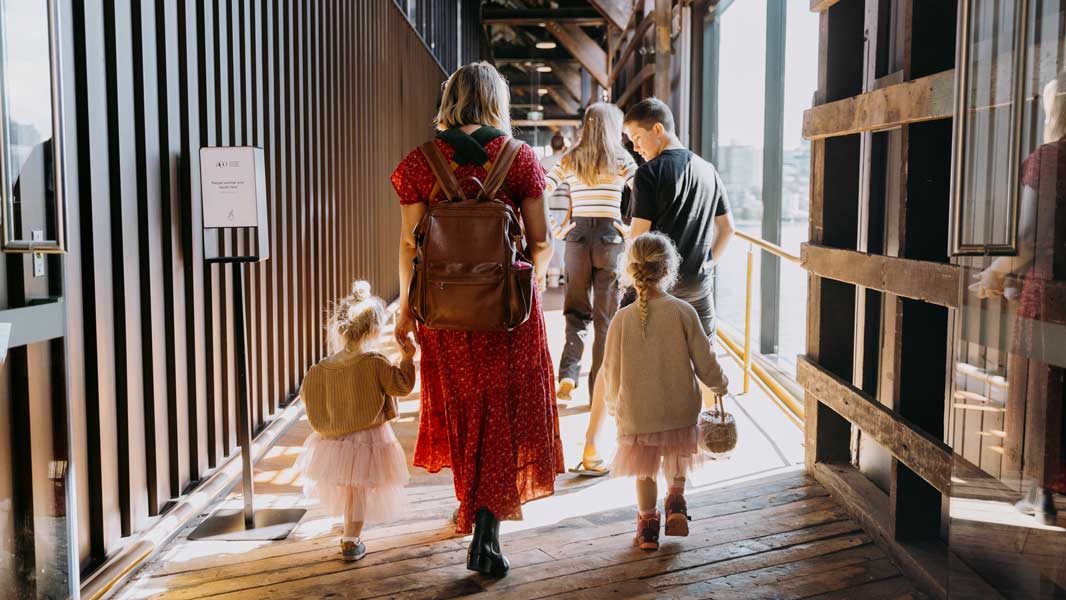 Click here to discover the ACO Relaxed Performances taking place in 2023.