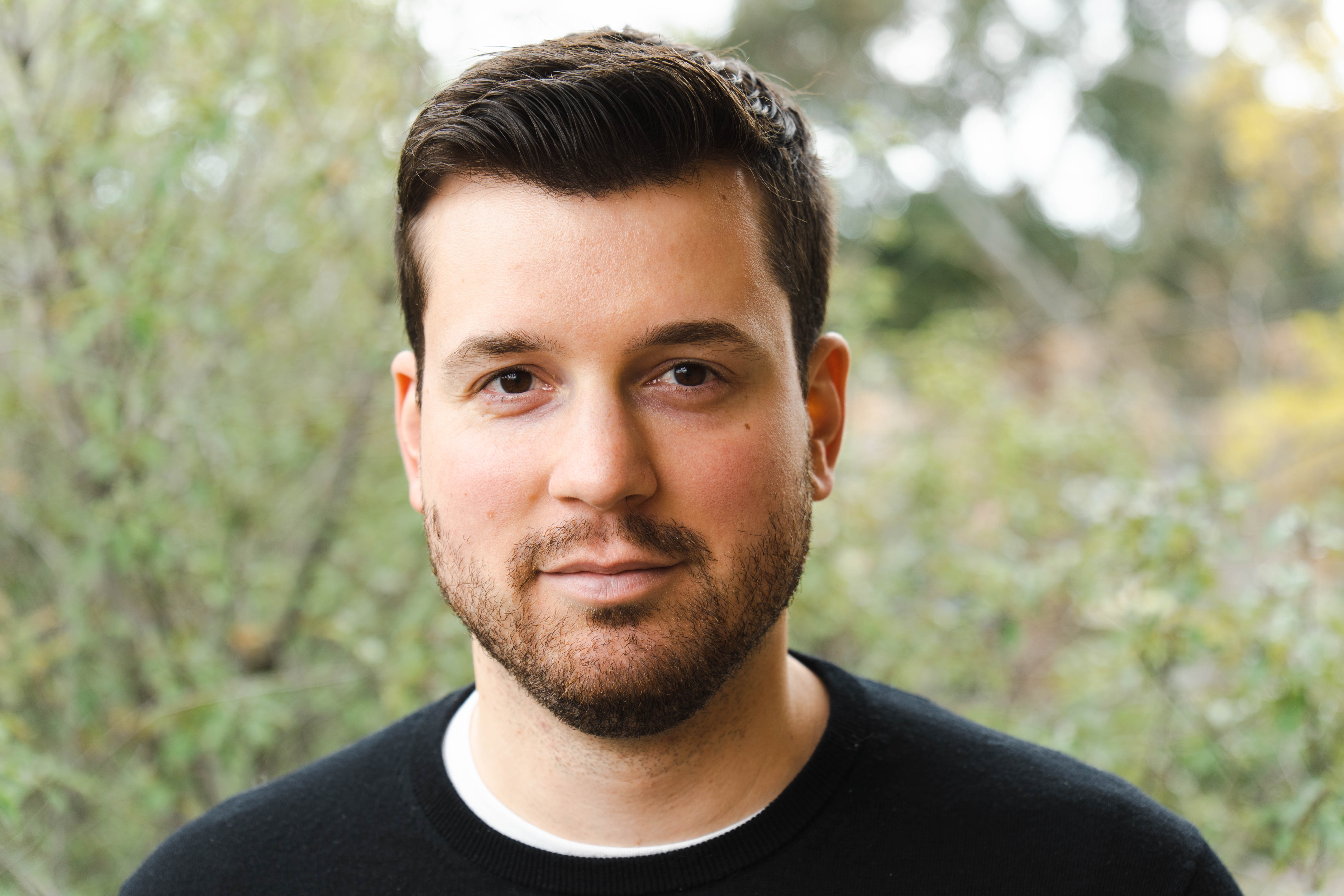 Interview with Composer Harry Sdraulig
Drawing from the richness of the early 20th century, rising Australian composer Harry Sdraulig reaches for passion and complexity in his work. Interview by Steve Dow.
"Slanted" is a word for the internet age, says composer Harry Sdraulig.
"Things are slanted everywhere around us. Articles are written in media in a certain way and tone to persuade a certain interpretation, especially in politics. Where is the truth in that?"
Sdraulig is explaining how his premiere work for the Australian Chamber Orchestra, Slanted, was constructed. The composition, says the bespectacled, bearded 30-year-old, is filled with "music ideas that slant in one direction or another".
"At the beginning is a repeated G ostinato [a repeated motif], supported by pizzicato and string harmonics. But beneath the violas and second violins there are movements up and down, kind of slants off the slope of that," he says. "It starts in that very focused way, then grows quickly into something a little out of control."
Book Ilya Gringolts plays Bruch
What was the lockdown era like for the young composer? "It was a mixture of good and bad," he reflects. "I had concerts lined up, much like everybody else. They got cancelled and for a couple of months it looked pretty scary. But the slight silver lining was a lot of ensembles and musicians were starting to produce recordings of videos online. For that reason, some of [my] recordings reached a much bigger audience than they otherwise would have."
Sdraulig, who is the brother of ACO Emerging Artist alumna Eliza Sdraulig, grew up in Ivanhoe, in Melbourne's north-east suburbs. His mother, a former art curator, is of Polish heritage, while his lawyer father's family is Italian, and his brother Charlie is a composer as well. "My family was extremely supportive," he says. "Music was made a priority for us."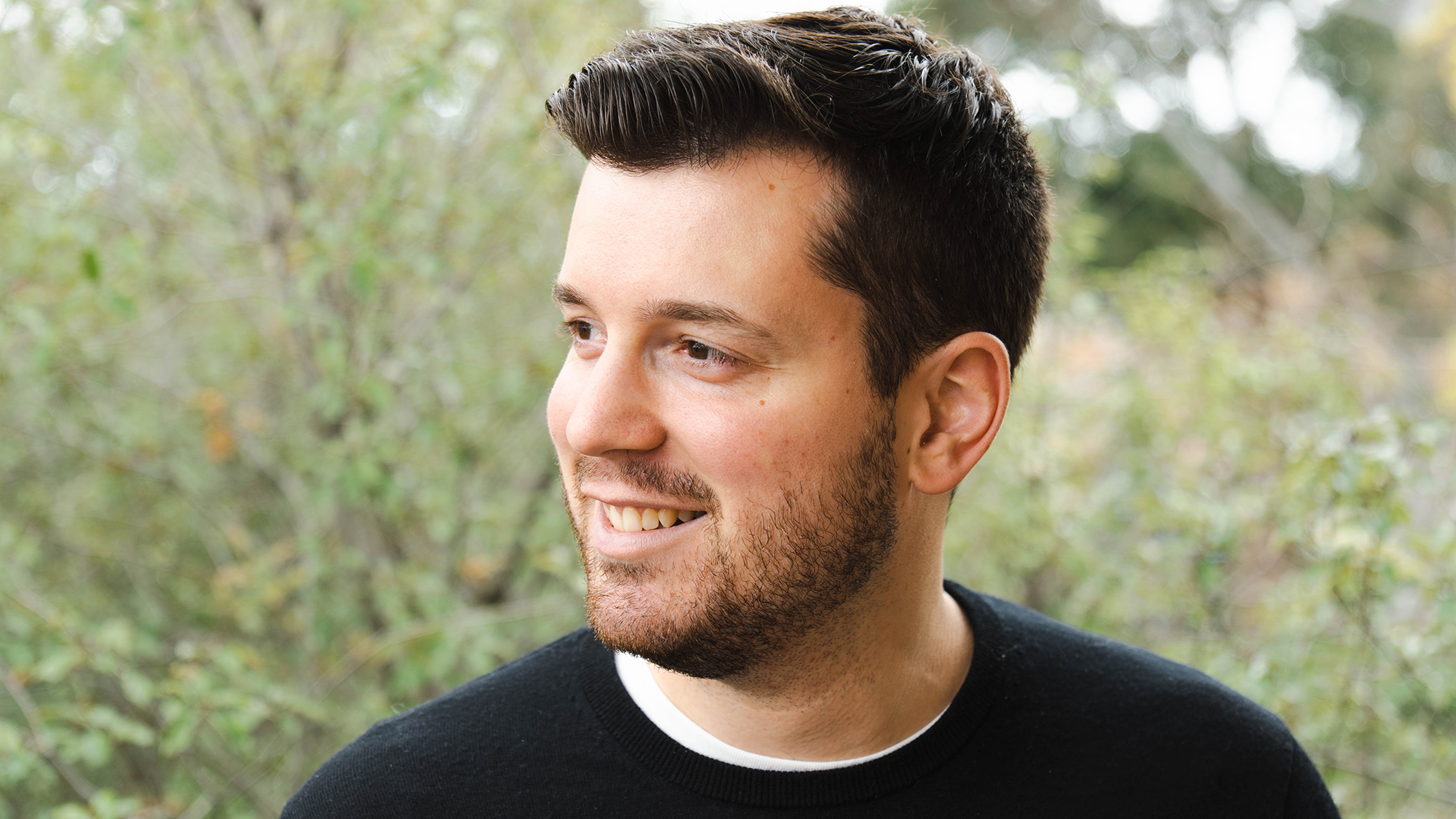 Sdraulig lectures in musical composition at the University of Sydney, where he is finishing a Doctor of Musical Arts, and continues to teach young students. As its financial necessity has retreated, he has realised how much he loves teaching. "Especially secondary students," he says, "budding composers in year 11 or year 12." His own music reaches for "passionate melodic lyricism, harmonic richness and intricacy of rhythmic interplay and drive". He has an eye for pre-1950s classical composers, citing Polish composer Karol Szymanowski as an influence.
"I've always been drawn to that early 20th century repertoire," he says. "Post [Igor Stravinsky's] Rite of Spring and the [second world] war. Szymanowski is not the most performed composer. A lot of these composers have been forgotten, but I love their post-Romantic style … Szymanowski combines a … mysticism and atonality that's very dear to me. Anybody who listens to my music will be able to spot some influence of that."
How does he feel Slanted will sit in a program headlined by the Bruch violin concerto, one of the most popular Romantic works, played by Russian violinist Ilya Gringolts?

"I've listened to a lot of Ilya's playing," says Sdraulig. "To me, he's one of the best in the world. On his YouTube Channel [are so many comments] saying, 'This guy is a genius'. There's a very enthusiastic base of people, and I can understand why."
Sdraulig is looking forward to hearing how Gringolts renders the score, in which he has often eschewed vibrato for clean harmonic sounds. "It will be interesting to see how that's interpreted," he says. "There's a big violin solo in the middle, which I'm hoping he'll play in his brilliant Romantic way. But a lot of it, by its contemporary nature, is not in that frame. It will be interesting to see how it gels."
Ilya Gringolts plays Bruch is touring nationally, 2-15 Feb. Click here to buy tickets in your nearest city.