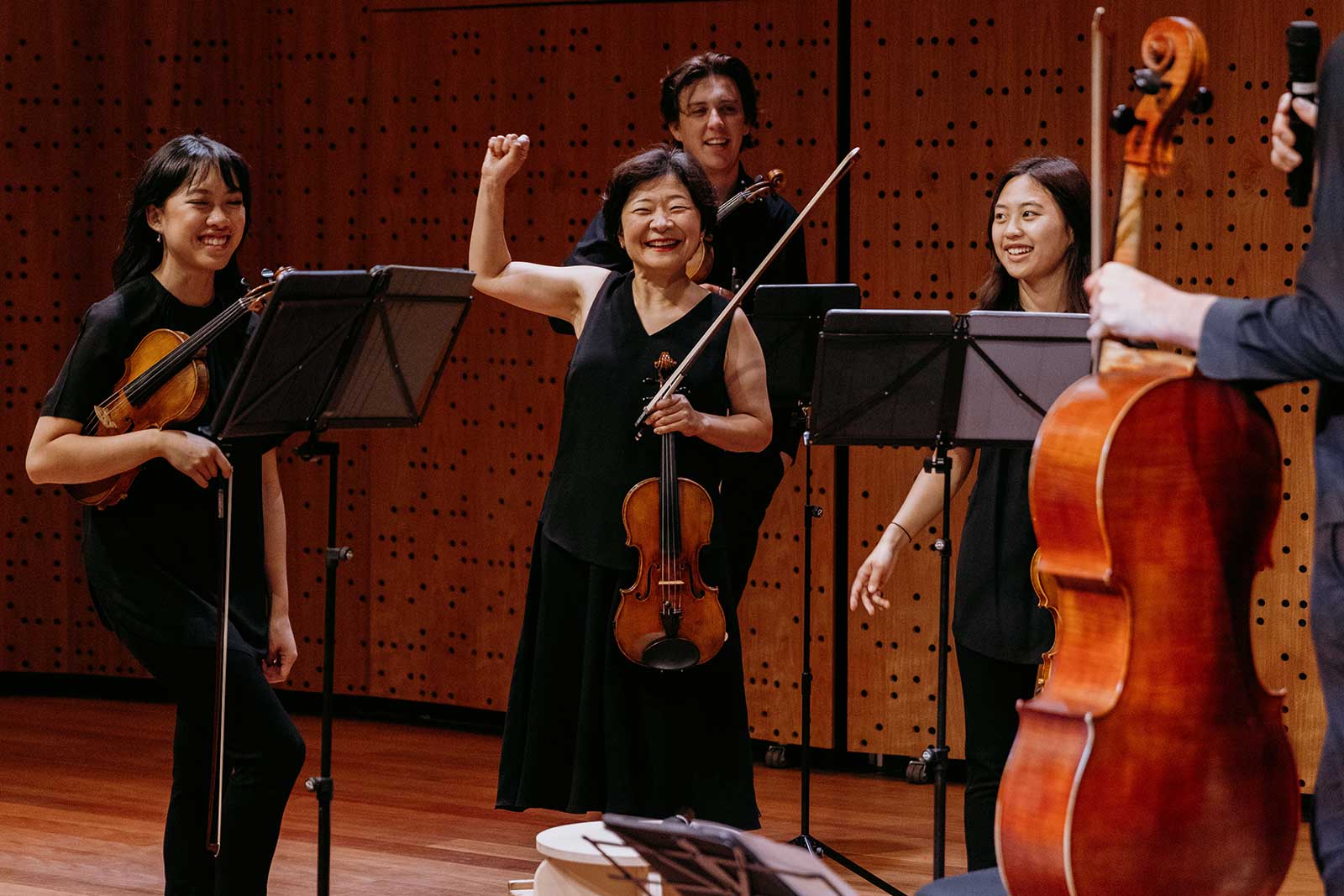 A portrait of ACO Violin Aiko Goto
When ACO Violin Aiko Goto arrived on a scholarship at the Juilliard School in New York, she could not speak English. Now she leads yearly workshops with groups ACO Academy students with boundless energy.
Interview by Steve Dow.
When Aiko Goto arrived on a scholarship at the Juilliard School in New York, she could not speak English. "I was really shy, too," she says, laughing.
Goto was three and barely walking when she asked her parents if she could play violin, the instrument played by her cousins, shrugging off her parents' suggestion she follow her older brother and play piano.
"They never pushed me to practice violin," she recalls. "I just loved playing."
Goto is a grandniece of the late Dr Shinichi Suzuki, and studied the famous Suzuki Method of music education, although her parents did not think she would become a professional musician.
Violin masters took some persuading, too: having studied at the Toho Gakuen School of Music in Tokyo, Goto went overseas for the first time at 19, to the Aspen Music Festival in Colorado, ambitious to make her mark internationally. At the festival, she met renowned violin teachers Dorothy DeLay and Masao Kawasaki. She played for them, then waited for their response.
"They said, 'Yeah, you play okay, but you need this, this and this'," Goto says, dropping her voice at the memory: "Oh, I was shocked." Goto returned to the
festival the following year and played for DeLay and Kawasaki again. The verdict: much better.
The scholarship followed, as did seven years living in New York. In 1992, she acquired the violin she still plays today with its deep sound, made by 19th-century French instrument-maker Jean-Baptiste Vuillaume.
She graduated from Juilliard in 1994, making her Manhattan debut the following year at the Carnegie Weill Recital Hall.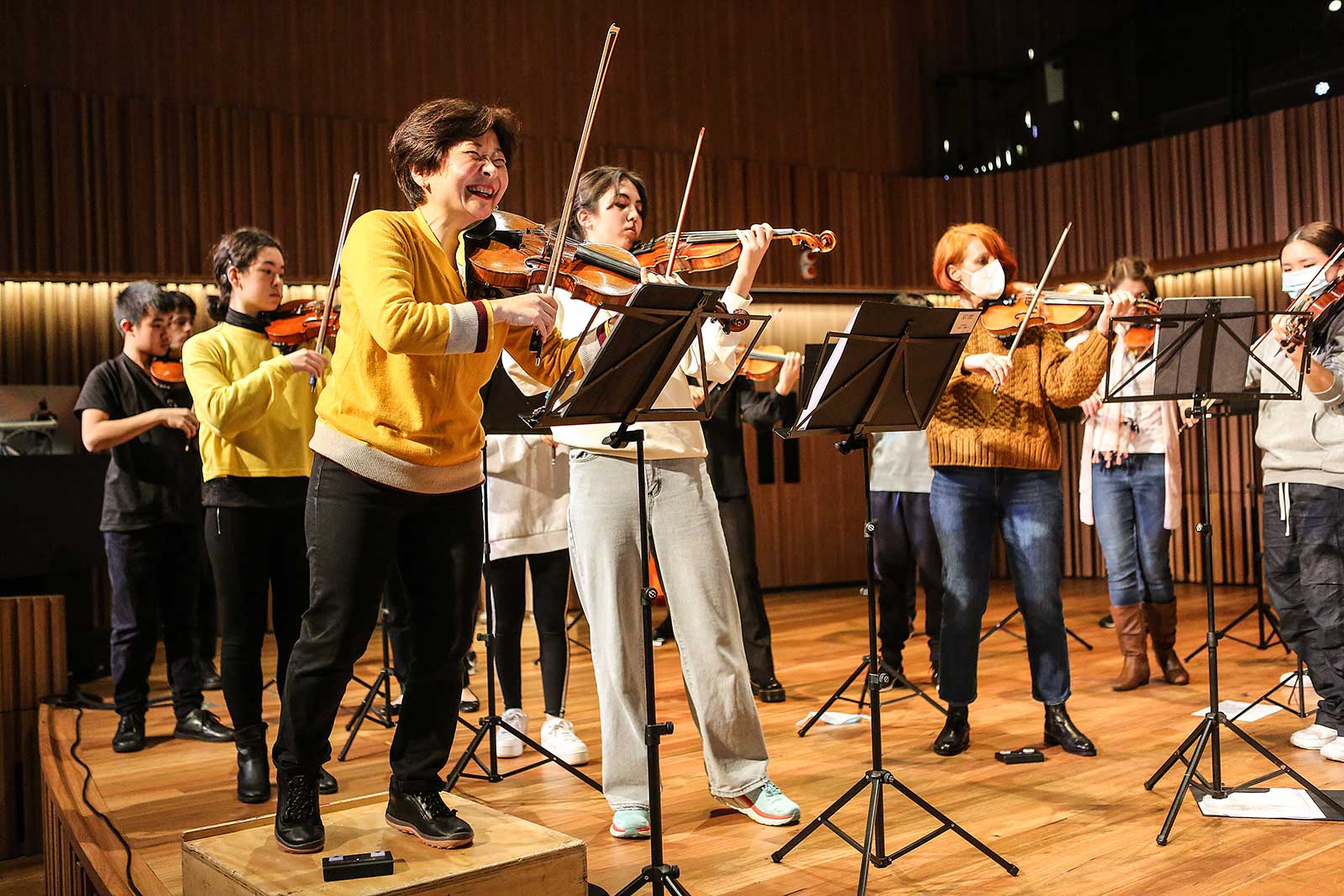 In 1997, Goto spied an advertisement in a New York musicians' industry newspaper: the ACO was looking for a new violinist. "I didn't know anything about the ACO," she confides.
She sent an audition tape on which she played a Bach solo and Mozart's Violin Concerto No.3. A few weeks later, a fax arrived: congratulations, it read, you have passed the first round.
Next came her live audition: the ACO was coming to perform at Carnegie Hall on the last stop of a United States tour, so Goto would be able to play for them afterwards.
"They had a very different sound," recalls Goto on hearing the ACO play that first time. "It was friendlier. Warmer. I don't mean the American sound is not warm, but the ACO was different."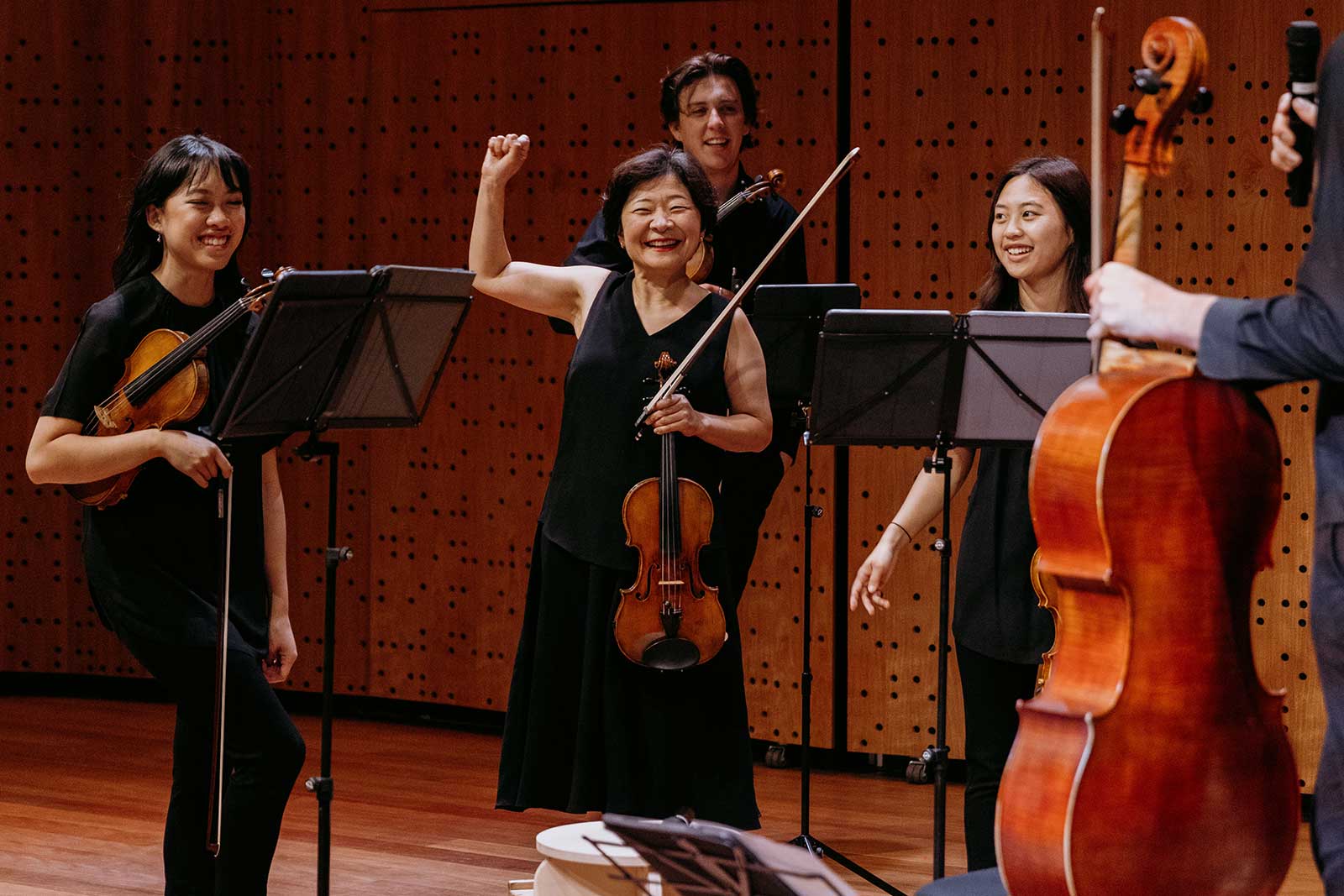 The next morning, at 10 o'clock, upstairs in the Carnegie Hall studio, Goto auditioned for Richard Tognetti and others. "They had wet hair," Goto recalls, laughing. "They must have had a big night before my
audition."
Goto got her acceptance, by fax again, a few weeks later, for a two-month trial period. Her friend, bass player Maxime Bibeau, was also accepted, and the pair remain core ACO players over two decades later.
Goto also runs the ACO Academy for students, and when the Orchestra tour to Tokyo, she and her ACO collegues conduct workshops with young string players at her old Tokyo school, Toho Gakuen.
Is there a fundamental difference between Australian and Japanese music students?
"Yes," Goto says in a whisper, leaning in. "I think so. Maybe like the character of the country. In Japan, they're very good at playing, but kind of not outgoing, more shy – but [the playing] is really correct and neat.
"Here at the ACO Academy, they can be shy, too, but when the music starts, they switch on and go really out." Goto stretches her arms wide. Playing brings the
Australians out of their shell? "Yes, out of themselves."
ACO Academy 2023 Showcase takes place onFriday 7 July, 6.30pm, at ACO Pier 2/3. Click here to book tickets.