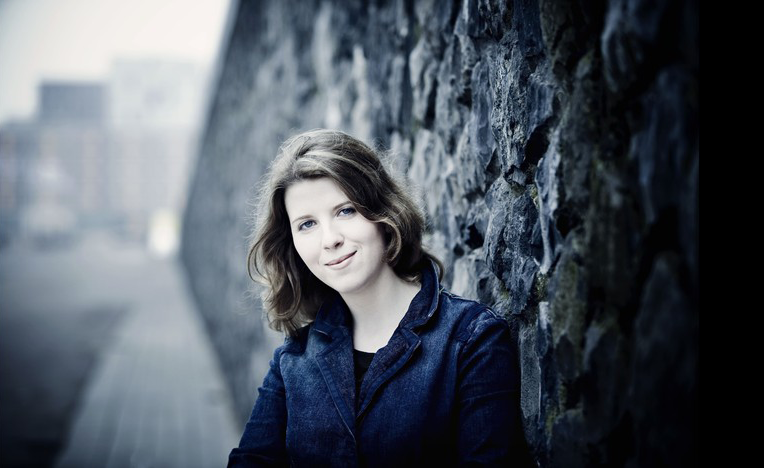 Get to know pianist Polina Leschenko
A long-time ACO collaborator, Polina Leschenko is well known for her peerless Chopin, Liszt and Mendelssohn interpretations.
From a family of musicians
Leschenko was born in St Petersburg, and she began learning the piano with her father, Sergei Leschenko, at the age of six. The late Sergei, incidentally, had a passion for collecting forest mushrooms. "Sergei went through the forest like a vacuum cleaner, picking up varieties we would never touch. He alone knew how to disarm their toxins and enjoy the flesh, whether sautéed or, more commonly, in rich soups to which he treated his dinner guests," wrote his friend, Victor Doctorow.
Polina Leschenko excelled under her father's tutorship, and made her debut performance with the Leningrad Symphony Orchestra when she was just eight years old. She undertook further studies with Vitaly Margulis, Pavel Gililov, Alexandre Rabinovitch-Barakovsky and Christopher Elton.
She made her UK concert debut at the age of 12, performing Beethoven's Emperor Concerto at The Barbican in London.
Championed by legendary pianist Martha Argerich
Leschenko was championed from a young age by one of the greatest pianists to have ever lived: the celebrated Argentine virtuoso Martha Argerich.
In 2004, she was one of the artists featured in the Martha Argerich Presents… series of recordings, showing the musical establishment, "technical dexterity in abundance, and signs of a major artist in the making," to use the words of Gramophone magazine.
Leschenko recorded works by Chopin, Liszt, Brahms and other composers that she would become known for interpreting.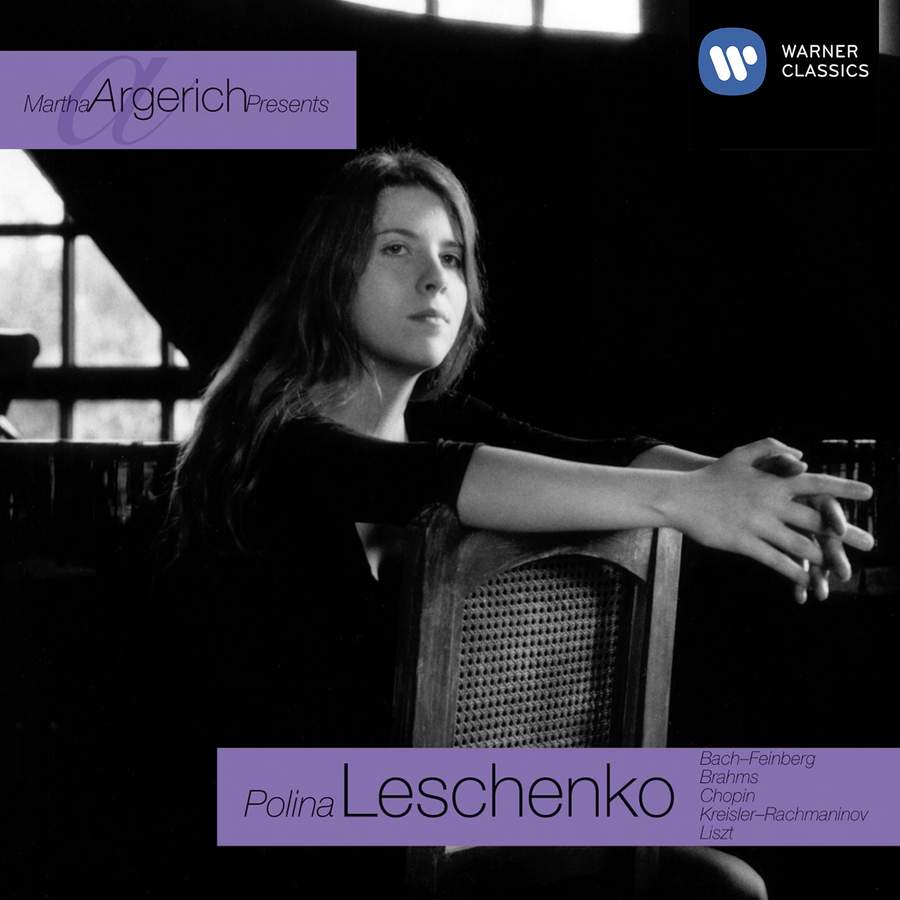 She has appeared on several of the Argentine pianist's Martha Argerich & Friends programs, which are performed in concert and released as live albums.
There are parallels between the two pianists Argerich and Leschenko – from the outside at least.
Argerich forged a reputation as one of the greatest pianists in history in spite of her aversion to any limelight, press and publicity. And Leschenko carries on that tradition, appearing much more often in studios and on stage with collaborators, and on acclaimed recordings, than she does on broadsheet back pages or the glossy homepages of arts publications.
Leschenko's playing partner, the violinist Patricia Kopatchinskaja, has said: "She likes to practice and to play, she loves music, but everything is just for herself. She is not at all interested in a career, therefore only insiders know her. I try hard to get her out of her ivory tower."
Argerich was a child prodigy like Leschenko: it took a five-year-old boy teasing her, when she was still under three, about "not being able to play the piano" to lead her to her fate with the instrument. Argerich responded to her friend's taunts by stepping up to the piano and, the story goes, playing a piece their teacher played during class, perfectly by ear. The teacher immediately called Argerich's mother, and she soon began piano lessons.
Finally, like Argerich, who once said she feels alone on stage with just the piano, Leschenko has made a career out of collaboration.
"Leschenko matched the reduced forces with a subtle restraint, weaving her soloist's role into the ACO's fabric with insight and elegance. Among live performances in recent years of Chopin's Piano Concerto No.1, Leschenko's interpretation ranks among the best..."

The Sydney Morning Herald
A great soloist always in good company
Leschenko regularly collaborates with the great violinist Patricia Kopatchinskaja and the cellist Sol Gabetta.
"We are like three sisters," the violinist said in an interview with The Cross-Eyed Pianist blog. "I've played a lot with Sol since we were 20. We've always dreamt about a third person who could play with us, not only to support but also to inspire us. Also this third person would provoke and bring new views.
"In short we dreamt about a wizard on the piano. And finally we found that wizard. It is Polina Leschenko! Now we, these three crazy women, are put together and this is amazing. We have a lot of fun together."
In 2018, Lescheno released Deux with Kopatchinskaja, Pat Kop for short, which The Guardian described as "a feast of edgy, risk-filled music-making."
Kopatchinskaja has described Leschenko as one of her favourite musicians. "[She is] not a musician, but a poet of colours and perfumes, technically on a level with [Hungarian pianist György] Cziffra or a young [Croatian pianist] Pogorelich."

"I think Polina Leschenko is not a piano player, when she plays, I forget about the piano, I forget about the instruments, it's just music. Every time, when we play on stage, it's always different. I never know what to expect, I just know that the magic will happen. She's a magician!"

Patricia Kopatchinskaja, violinist
Other soloists on Leschenko's roster of collaborations include late violinist Ivry Gitlis, cellist Mischa Maisky, violinist Ilya Gringolts, violinist Julian Rachlin, cellist and conductor Heinrich Schiff, and cellist Torleif Thedéen.
An old friend of Richard Tognetti and the Australian Chamber Orchestra
In 2016, Steve Moffatt wrote for The Daily Telegraph: "Tognetti and Leschenko are poets of their instruments and are no strangers as musical partners."
Leschenko has collaborated with the ACO since 2006, when she was just 25 years old, and there is a palpable enthusiasm from both sides around performing together.
Leschenko describes the ACO as "elite" and said the Orchestra is "incredibly creative… with them anything is possible."
And Richard Tognetti has said "I love playing with Polina," and described her as "a superb and highly distinguished artist."
They have previously performed and recorded Mendelssohn's Concerto for Violin and Piano together, as well as Chopin's Piano Concerto No.1.
"I cannot praise Polina Leschenko too highly for her astonishingly fine performance of Chopin's Piano Concerto No.1. From first note to last, it was clear we were in the presence of a master. With phenomenal facility of finger, she steered a near-faultless way through one of the trickiest scores in the repertoire."

The West Australian
Polina Leschenko joins the ACO for
Chopin & the Mendelssohns
, touring to Newcastle, Sydney, Brisbane, Canberra, Melbourne, Adelaide and Perth, 9-22 November. Click here to find out more and buy tickets.