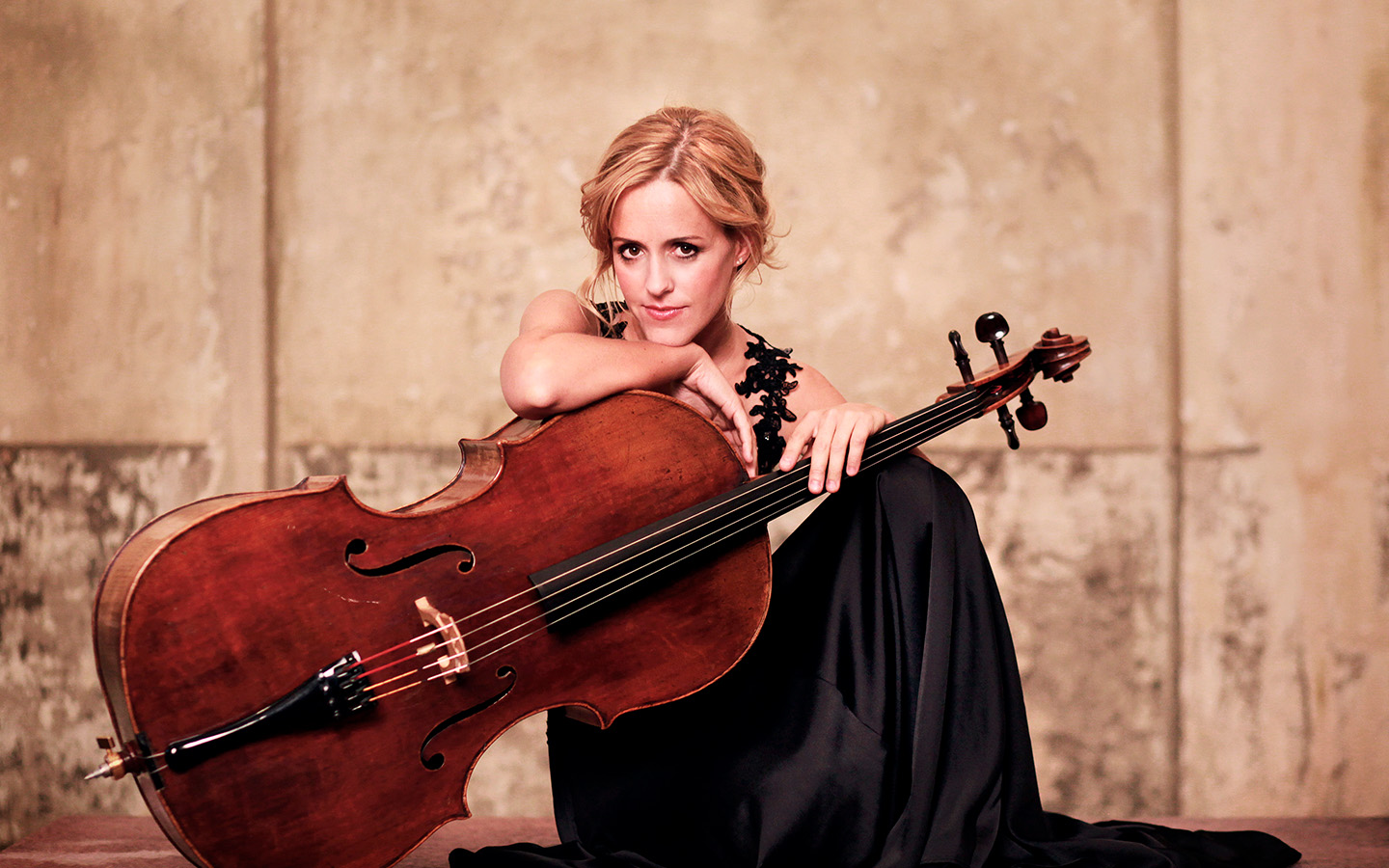 Meet: Sol Gabetta
Discover Argentina's dazzling cello virtuoso ahead of the concert tour with the Basel Chamber Orchestra.
"Wit, aristocratic poise and elegance; mercurial shifts of mood, intensity and lightness of touch in near-miraculous balance." - The Glasgow Herald
This month we've invited the Basel Chamber Orchestra (BCO), featuring one of the brightest lights in music today, guest cellist Sol Gabetta, to make its Australian debut.
Sol Gabetta skyrocketed to fame in 2004 when she won the Credit Suisse Group Young Artists Award. Her subsequent appearance with the Vienna Philharmonic conducted by the celebrated Valery Gergiev was the launching pad for her meteoric rise to stardom.
Truly a citizen of the world, Gabetta was born in Argentina to a musical family of French and Russian descent, raised in Europe, and is now based in Switzerland. This multi-award-winning performing and recording artist, festival director and soloist, has previously toured with the ACO in Europe, and recently made her debut with the Berlin Philharmonic under the direction of Sir Simon Rattle. In this concert, she appears in Australia with her partner-in-music, the BCO.
Gabetta is named after the sun, and has a sunny personality to match. Early on, it was clear that this ball of energy was meant for the musical spotlight. She's a fiery whirlwind of musical pursuits, producing impassioned interpretations that have won her countless competitions and meritorious tributes from critics and audiences alike. She maintains a fast-paced global career touring and recording, and has released more than ten award-winning CDs.
Gabetta says: "Music, for me, is like breathing! Music was always in my life, in my family... I started to play music when I was 3 years old. I played piano, violin, clarinet, and cello until I was 8. After this, I made a choice and the cello was the winner!"
"The cello is the instrument with the most beautiful timbre. The cello sound can be compared to the human voice! It is also for me a very easy instrument to play...you take the cello in your arms, in your legs, with the all your body...like when you love someone really so much!!!"
"Music to me is like a language, like a message, like a poem, if you like. Music is an international language, a language which really knows no boundaries. For those speaking German, for those speaking Russian, for those who are blind; it's for everyone – children and grown-ups, regardless of the country or culture they come from."
"One of the reasons I am a musician is to reach out to people. I want to spread my music as a sort of 'vaccine for the soul' to make people more spiritually fulfilled and confident.
Gabetta plays on a 1759 Guadagnini cello.