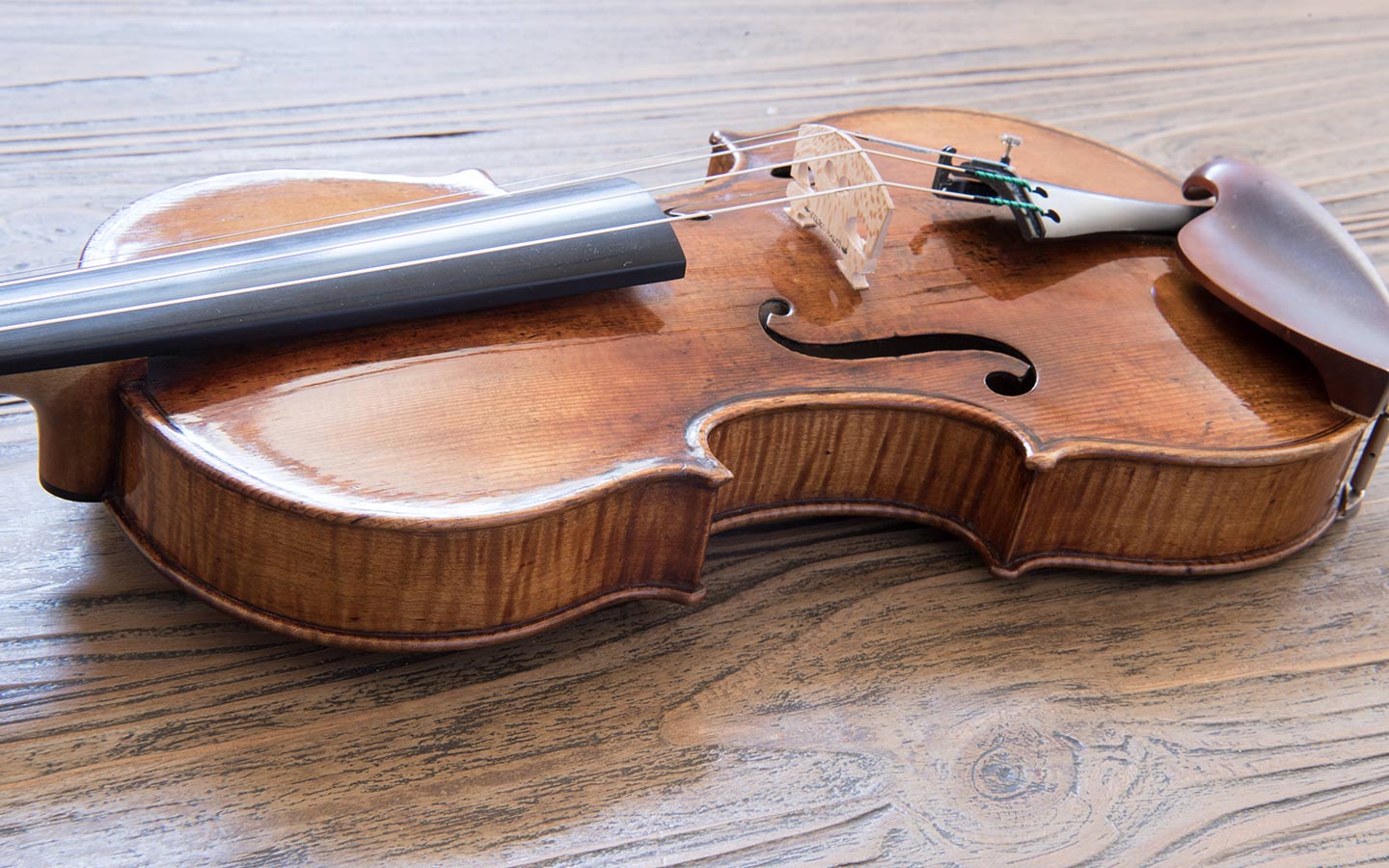 The ACO Acquires a rare 300-year old Stradivarius
Purchased by our Chairman Guido Belgiorno-Nettis AM and his wife Michelle Belgiorno-Nettis for long-term loan to the orchestra, the new addition is the second known Stradivarius in Australia, and one of the most remarkable violins in existence.
To honour the generosity of the Belgiorno-Nettis', the violin will be renamed the 1726 'Belgiorno' Stradivarius.
"It is a very special thing for Australia to have this instrument," says Principal violinist Satu Vänskä, who will be the custodian of the instrument. "The 1726 'Belgiorno' Stradivarius is one of the great violins of the world and carries all of the trademarks of Stradivari's inimitable artistry; the tone is exceptional in its brilliance, and it has a spectacular palette of colours and expressions. But what makes this instrument so special is that, like all of Stradivari's best instruments, it has a soul and a personality of its own."
Stradivarius instruments are highly prized for their unique blend of tonal excellence, design, beauty to the eye, and accuracy of workmanship. Made during the later years of Antonio Stradivari's life, the violin is a pinnacle example of the famed luthier's craftmanship.
Satu is fully aware of the weight of her new companion and is excited to carry the flame of this masterpiece of instrument making.
"Owning a Stradivarius is practically impossible for my generation of musicians, so to be the custodian of an extraordinary instrument such as this one is the opportunity of a lifetime."
Audiences will get their first taste of the new violin during our Nicole Car tour, when Satu Vänskä will perform as the soloist for Beethoven's Romance for Violin and Orchestra in F major.
Our national tour with Nicole Car and the new Stradivarius runs from 8-24 April, with stops in Brisbane, Melbourne, Perth and Sydney.