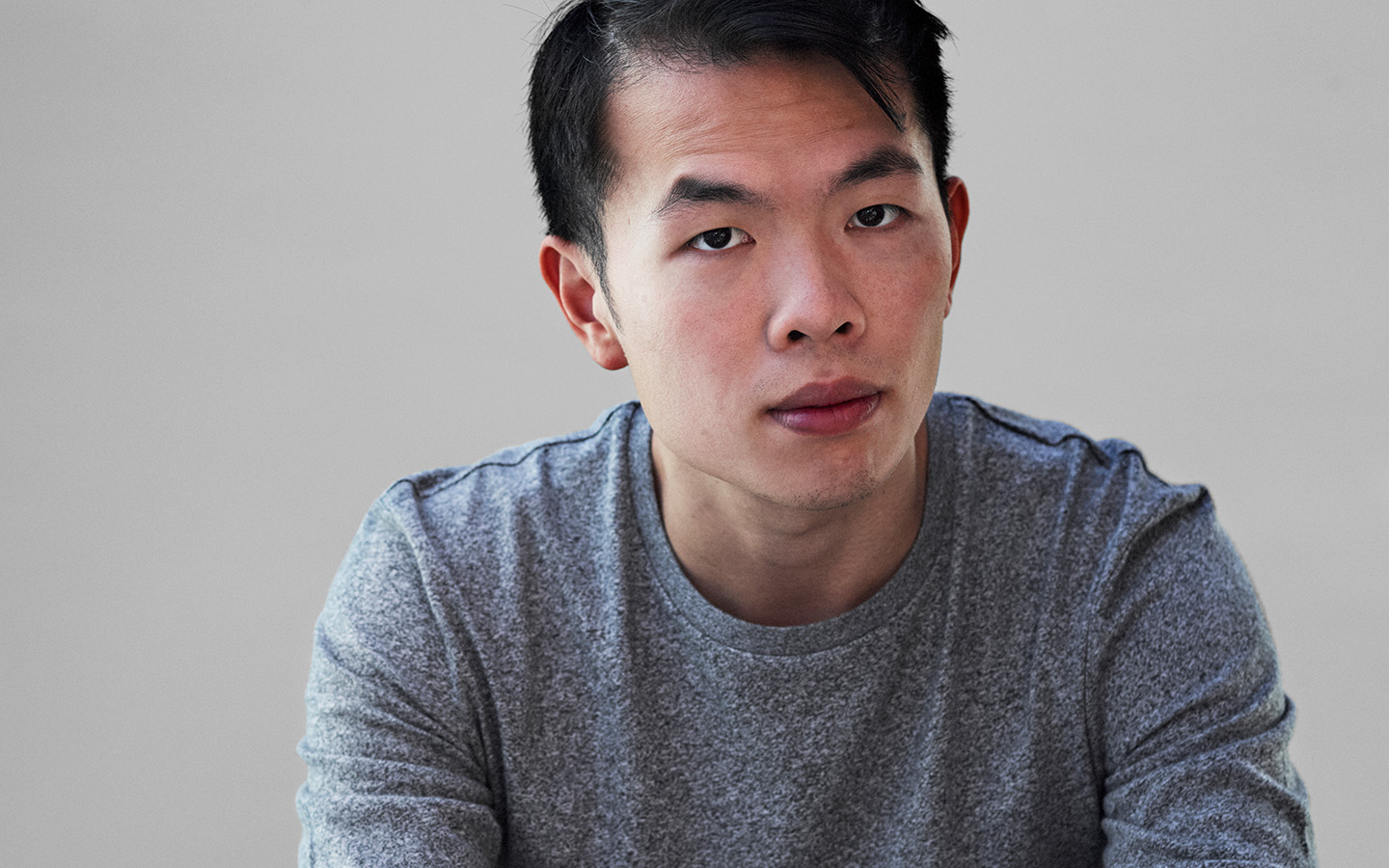 A Collective Ideal
Violinist Ike See talks to Sydney based arts writer Steve Dow about his journey to becoming a musician of the ACO.
From Singapore to Sydney, Ike See has travelled many paths before joining the ACO in 2014.
When I meet Singaporean-born violinist Ike See, he has recently swapped his violin made by Johannes Cuypers in The Hague in 1790 for an even greater treasure: a violin made in Cremona, Italy, by the Amati brothers, Antonio and Hieronymus, in 1590.
"The Amati has nobility," See says of the violin, once owned by an English noblewoman, Lady Margaret Cecil, and a Dutch–American historian, Hendrik Willem van Loon. "It's very warm and generous sounding."
The humidity of Sydney, though, where See has lived since joining the Australian Chamber Orchestra in 2014, requires special care. It will not be played outside, for instance.
As we speak outside a cafe in Balmain, near See's home, his partner, freelance violinist Caroline Hopson, happens to walk past, her own violin strapped to her back. She says hello briefly.
"I've asked Caroline to play the Amati, just for my ears," says See. "She doesn't want to play it too much because she feels she gets spoiled by it, which I totally understand."
At six, See's parents first brought him to Australia, to Melbourne, for two years. His father was working as a Methodist minister. The youngest of four children, See's three siblings stayed on in Australia, but his parents took him back to Singapore.
At 10, he won his first national competition for violin, having begun lessons at the age of four, under Sylvia Khoo. In his late teens, he went to study at the Curtis Institute of Music in Philadelphia, under Joseph Silverstein and Pamela Frank. He remembers Silverstein's approach in particular, and says it really spoke to him. "He brought a sense of order and ease to the way I approach music. He was often questioning my choices. He had the right measure of being critical and being encouraging."
Compulsory national service interrupted See's studies, and at 19 he joined the army and the Singapore Armed Forces String Ensemble.
"There was a certain amount of trepidation. But when the time came to enlist, I thought, 'Look, I'm just going to make the best of this.' I knew the first three months during basic training I pretty much wouldn't see the violin, except on weekends.
"I did take away a lot from my time in the army. It really taught me a lot about self-discipline, which enabled me to return to Curtis and make much better use of my last two years there."
See returned to Australia in 2012, a move prompted by a relationship with a former partner, as well as fond childhood memories and the prospect of again being near his siblings, all of whom played instruments in childhood, although only See makes a living from music.
He took up an associate concertmaster's position at the Adelaide Symphony Orchestra. His next career move was more pragmatic, however. "To be perfectly honest, I didn't know much about the Australian Chamber Orchestra before I joined it," he says. "Part of the motivation was being able to move to Sydney, but also I liked the idea of making music in a more intimate setting."
What does playing the violin give him? "As a child, there were a lot of positive elements to playing violin. I made a lot of friends through playing. There was a social element to it," he says. "I've always enjoyed playing recitals and concertos and doing solo things, but my passion really lies in playing music with quartets or in this case playing with the ACO. It's all about the human interaction and the way that plays into the way we perform and work and rehearse."
Chamber music is "all about pursuing a collective ideal," he says, "but each voice brings something different. That is the pinnacle of music-making."
Did this collective ethos stem from something his parents taught him? "Yeah, perhaps. It might have to do with family and growing up in church, where I played sometimes. Maybe it's something intrinsically within me that likes to find a sense of purpose or direction in a whole, in a group."
See will be playing the Amati violin in all three pieces presented in the Beethoven & Prokofiev concerts, directed by the Italian violinist Lorenza Borrani, with whom See played when Borrani toured Australia in 2016.
See will be playing the Amati violin in all three pieces presented in the Beethoven & Prokofiev concerts, directed by the Italian violinist Lorenza Borrani, with whom See played when Borrani toured Australia in 2016.
"I absolutely loved playing with Lorenza," he says. "There is this vitality to her and this longing and searching quality. We're always looking to delve deeper into the music for things that we haven't seen before."
See remembers playing Prokofiev's Violin Sonata No.1 in F minor, featured in these concerts, in his Curtis Institute graduation recital.
"I haven't heard it since, so it's been six years. It's originally for violin and piano, but now it's been arranged for violin and the ACO. It will bring back memories. Very exciting."