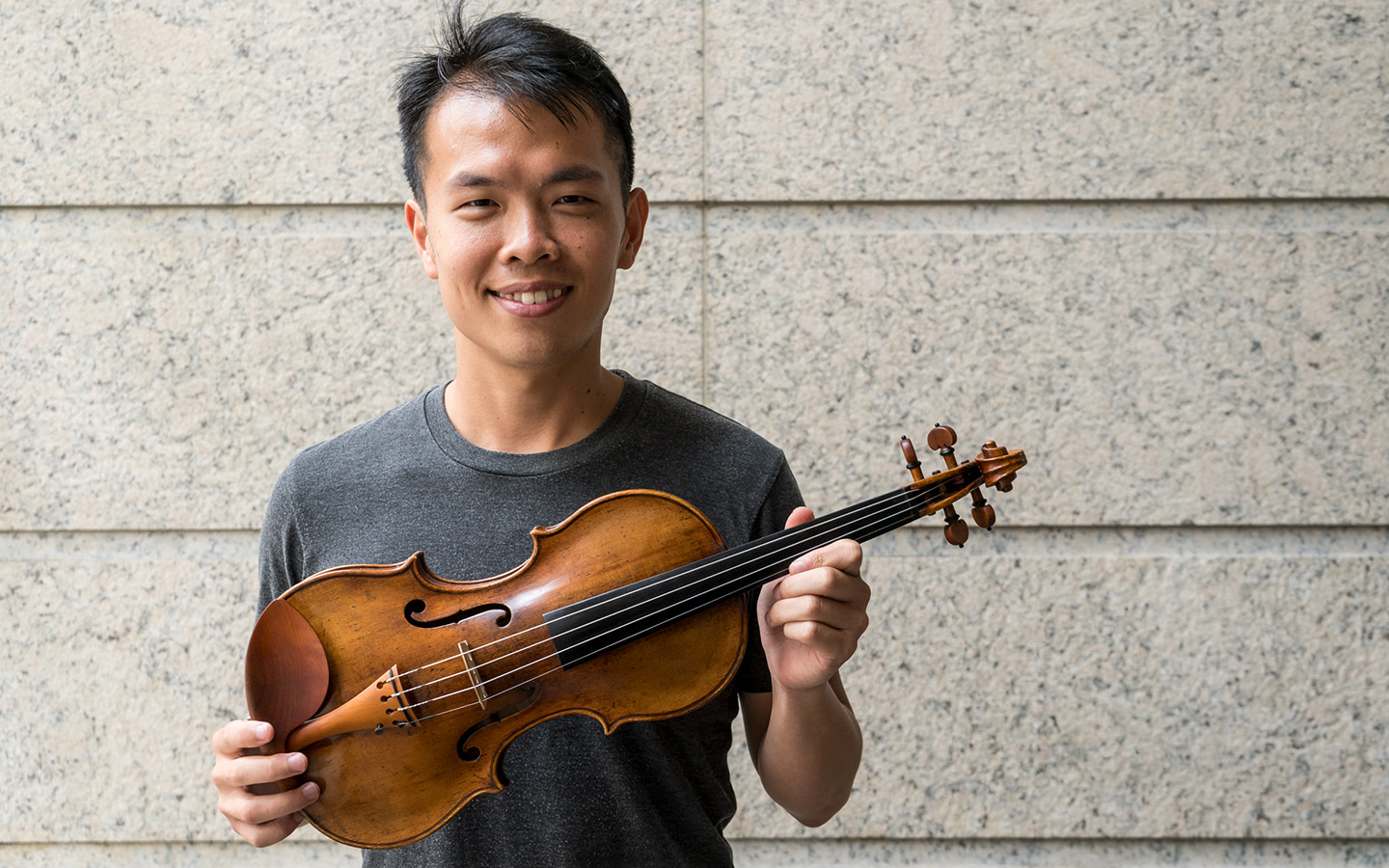 Introducing the 1590 Brothers Amati Violin
We are delighted to announce a new addition to the ACO instrument collection: a 1590 Brothers Amati violin purchased by the ACO Instrument Fund with investment from Australian industry super fund Media Super. This 430-year old instrument will be played by ACO violinist Ike See.
The ACO established the Instrument Fund in 2011 to offer patrons and investors the rare opportunity to participate in the ownership of a bank of historic stringed instruments. The 1590 Brothers Amati violin is the fourth 'Golden Age' instrument to be added to the Fund's collection, joining its sibling, a 1616 Brothers Amati cello, as well as a 1728/29 Stradivarius violin and a 1714 Guarneri violin. These four rare instruments are played by the professional musicians of the ACO and are collectively worth approximately AU$8 million.

"We are extremely grateful to Media Super for their investment in the Instrument Fund, which enabled the acquisition of this 430-year old instrument," said Managing Director Richard Evans.
The latest addition hails from the renowned Amati family of Cremona, Italy. Known for their innovative design in violin making, three generations of the Amati lineage mastered the skills and knowledge of exquisite instrument design and construction. Under their mark a substantial collection of instruments exhibiting expert workmanship were created and subsequently imitated across Europe.
"We are delighted to have added a fourth 'Golden Age' instrument to the ACO Instrument Fund's collection," said Evans, "The ACO has one of the finest instrument collections of any orchestra in the world, and the 1590 Brothers Amati violin will complement the ACO's extraordinary sound, for which the Orchestra is renowned around the world."
For Ike, the opportunity to play the Brothers Amati violin opens up new possibilities in his playing.
"The 1590 Brothers Amati violin has a remarkable depth in sound, that carries evenly from the bottom through to the top registers. When I first played it, I was immediately struck by its warmth and power as well as its unique character. It's a truly special instrument."
For further information on the ACO Instrument Fund, click on the link below.