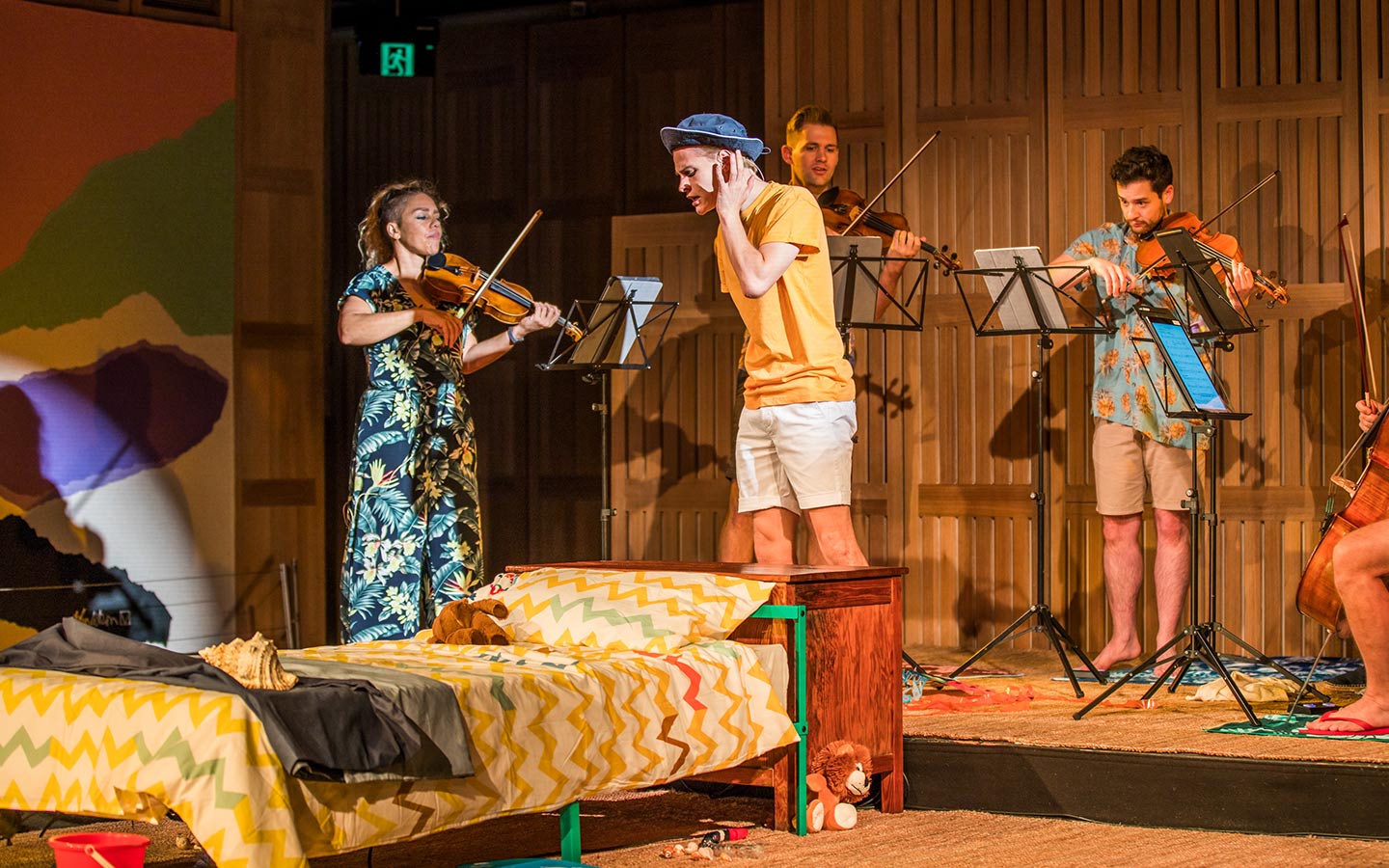 Meet the Team: There's a Sea in My Bedroom
We're just over a month out from the premiere of our first children's concert series There's a Sea in my Bedroom, and sparks are flying as a team of very different creatives come together to bring Margaret Wild's beloved story to life with brand new scripting, music and visual elements.
Before you see the performance this May, get to know some of the people working hard behind the scenes to make this world first approach to children's performance a reality.
meet the team
Paul Stanhope: Composer
Based in Sydney, Paul is one of Australia's pre-eminent composers and educators, and a long time ACO collaborator. Paul was a natural choice to create a musical score that would appeal to children while teasing out the themes and emotion of this classic picture book, and he's loving the opportunity to experiment with sound and story in this unique context.
Tim McGarry: Writer / Director
Former Creative Director of Monkey Baa, one of Australia's most prolific children's theatre companies, Tim is relishing the opportunity explore the role of music in high quality children's performance. Already passionate about interrogating and devising new Australian work, the combination of mediums is pushing Tim in exciting new directions, and exposing our team to invigorating new concepts.
Veronique Serret: Lead Violin
A long-time friend of the ACO, member of Ensemble Offspring and collaborator with many of Australia's premiere performing arts organisations, Veronique Serret joins us once again to lead our musicians in this intricate performance. Only shortly into rehearsal, and Veronique's unique insights as a performer and instrumentalist are proving invaluable to the shape of the produciton.
Jack Richardson: Actor
Taking up the role of David, a frightened boy who overcomes his fears through imagination, Jack is the type of magnetic stage presence needed to draw children in to this immersive story. With a history in independent film and screen productions, this will be Jack's first experience with live instrumentation, which he is excited to be a part of.
Kelsey Lee: Production Design
Kelsey is a Sydney based set, lighting and costume designer who has worked on projects for the Belvoir St Theatre, Griffin Theatre Company, Darlinghurst Theatre Company and the Australian Theatre for Young People. This is her first collaboration with the ACO, and she's excited to explore how the set can work to bring the story and music to life in this piece.
There's a Sea in my Bedroom will premiere at the Sydney Opera House on 9 May, where it will run until later that month. Full details and tickets via the link below