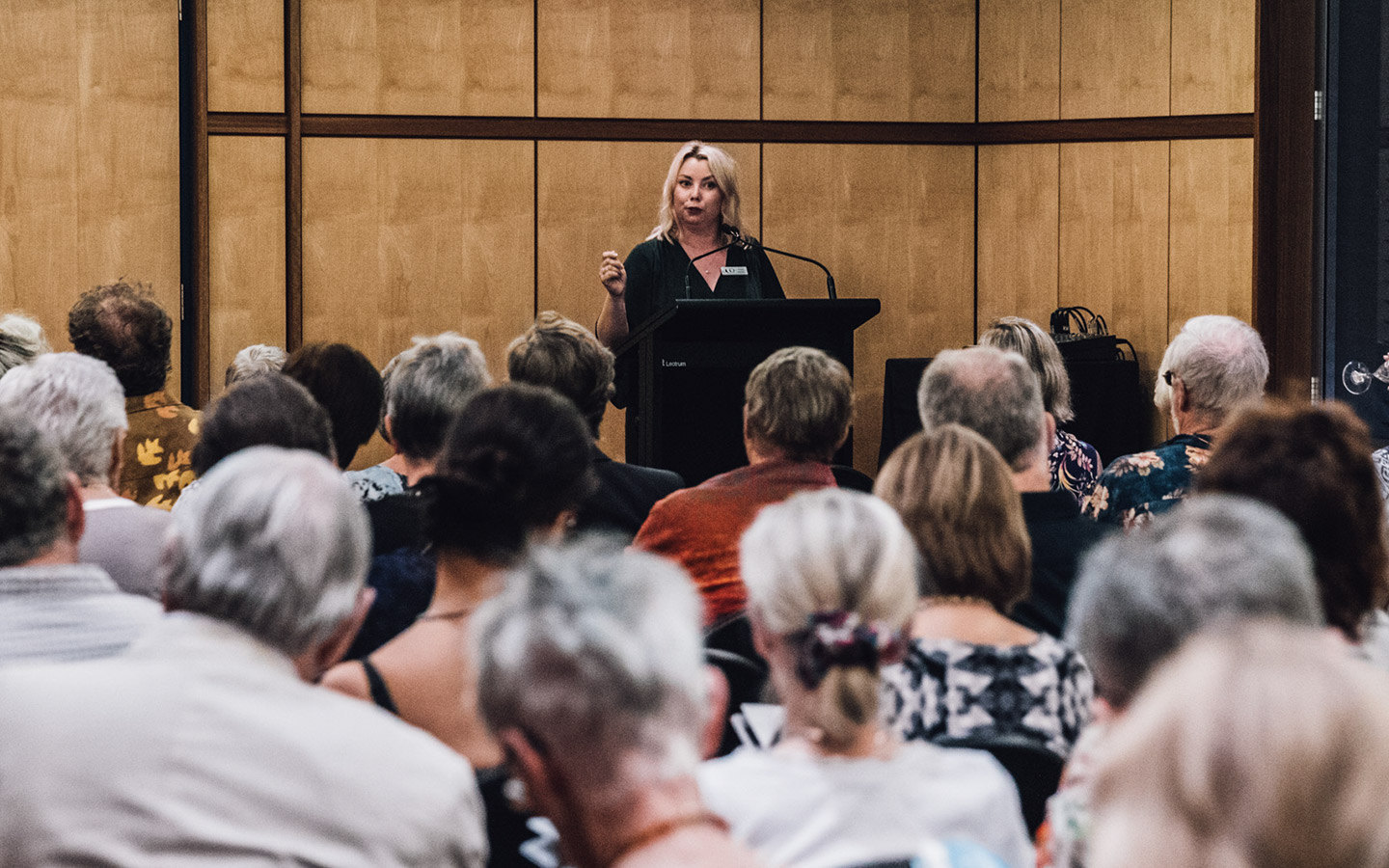 PLAYLIST: International Women's Day
To celebrate International Women's Day, we asked our Artistic Administrator Anna Melville to create a playlist that shines a light on some of the incredible female artists making waves in the orchestral world today.
"The theme for International Women's Day 2019 is #BalanceForBetter. While the historical musical canon is pretty male-heavy, we'd like to celebrate the female composers currently changing the future of classical music.

Here's a playlist of just a few incredible composers writing today who inspire us at the ACO. It includes works that we've learnt, loved and performed across the country recently (like Anna Clyne's 'Prince of Clouds' which was performed by ACO Violinists Ike See and Glenn Christensen last year, a few tracks from our ABC Classic recording with the Hush Foundation, and Galina Grigorjeva's 'In Paradisum' sung by the Estonian Philharmonic Chamber Choir), as well as works we can't wait to play on our next couple of National Tours (including Dobrinka Tabakova's 'Such Different Paths', which is currently making its Australian premiere on tour with Lorenza Borrani and the band this month, and Sally Beamish's 'Under the Wing of the Rock' concerto coming up soon in our Branford Marsalis tour directed by ACO Principal Violin Satu Vänskä)
Our Spotify celebration is just a small selection of the vast and varied range of female composers all over the world changing the musical #BalanceforBetter - so tune in, turn up, explore and enjoy! Happy #IWD2019"