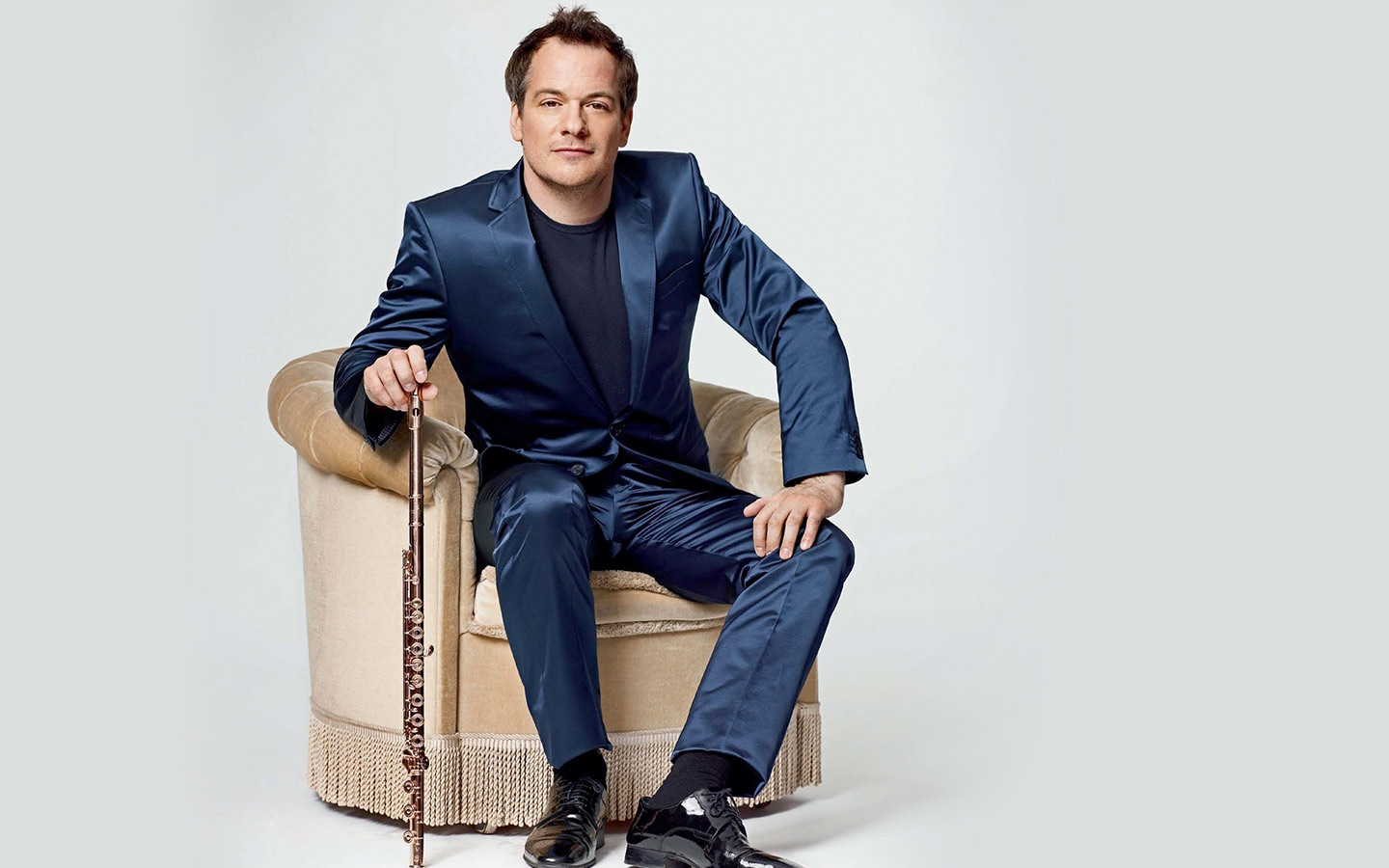 Emmanuel Pahud Interview
Emmanuel Pahud sat down with us ahead of his headline tour to discuss his reputation, dual life as an artist and long friendship with Richard Tognetti.
Since being appointed Principal Flute for the Berlin Philharmonic at age 22, Emmanuel Pahud has maintained an astonishing schedule of orchestra and solo touring, earning him accolades and admiration around the world.
Ahead of our 2017 tour together, the Swiss flautist took a moment between performaces to sit down with us and discuss his reputation, approach to touring and his long frendship with ACO's Artistic Director Richard Tognetti.
Can you tell us a little bit about your history with the ACO?
I think our first tour together was in 2003. I'd heard great things about Richard [Tognetti] from people who met him while he was studying in Europe. They told me about what a wonderfully talented and creative a musician he was, so when he invited me to go on tour with the ACO I just thought, "Yes! I want to go there, I want to discover what this guy's about".
It was like love at first sight. Playing with the ACO and Richard Tognetti was a marvellous experience musically, and also as a human being. So we decided right away to plan the next one, a tour of the Vivaldi concertos, that happened three or four years later. We went into the studio to record it first, then took the show on tour, first in Australia and then later to Japan and in Europe – across the world basically.
This is our third project together, and it's been in the works for a long time. We've wanted to do this Franck Sonata, in Richard's arrangement for flute and strings, for years. It's taken about five years to happen I think, just because our distance and schedules are so crazy, but now it's finally here.



Can you tell us more about the other pieces you'll be playing?
There's an obvious French theme going on in the program, with the Ravel String Quartet (arranged for string orchestra) on the one hand played by the ACO, and me playing Syrinx by Debussy on the other. These two French impressionistic pieces set a theme that prepares the ground for the Franck Sonata, which is going to end the concert in a very long, intense and breathtaking piece of music-making.



How do you juggle your role as Principal Flautist for the Berlin Philharmonic with your career as an international soloist?
Well there are two principal flautists in the Berlin Philharmonic, and we split the season - which means I'm busy with the orchestra for half the year, and I'm then free to do what I want in the remaining time. Typically, I rotate two weeks playing with the orchestra and two weeks outside the orchestra, and I find that works out amazingly well.
I actually worked like this from an early age. When I was a student I already had my first orchestra job, but winning flute competitions allowed me to do some solo and chamber performances in parallel.
So it's all part of my life as a flute player. I don't specialise in one or other direction, I'd rather enjoy the full possibilities of the flute as an instrument, in all of the various setups that composers have written. It's the best of both worlds that I'm lucky to get to put together.


You're very well known as one of the greatest, or the greatest, living flautist. How do you maintain that position?
*Laughs* Well thanks for the wonderful title. If people see me as a leading musician that's great, but I certainly wouldn't refer to myself that way…
To the question though, I try to just deliver the best possible performance of what the composer has put in their music, and find the intentions of the composer between the lines of the score. It's kind of like an actor who plays Shakespeare today; we're trying to rediscover the meaning of these great works, and find the best way to project this so that it resonates with a modern audience.
I consider this as my job, and I know people like Richard Tognetti have the same approach, which is why we're so excited to go onstage for our audience. We're burning to bring all this emotion to audiences through beautiful music and very intense music making and connect with people in the room. I think that's both our life and our passion at the same time.