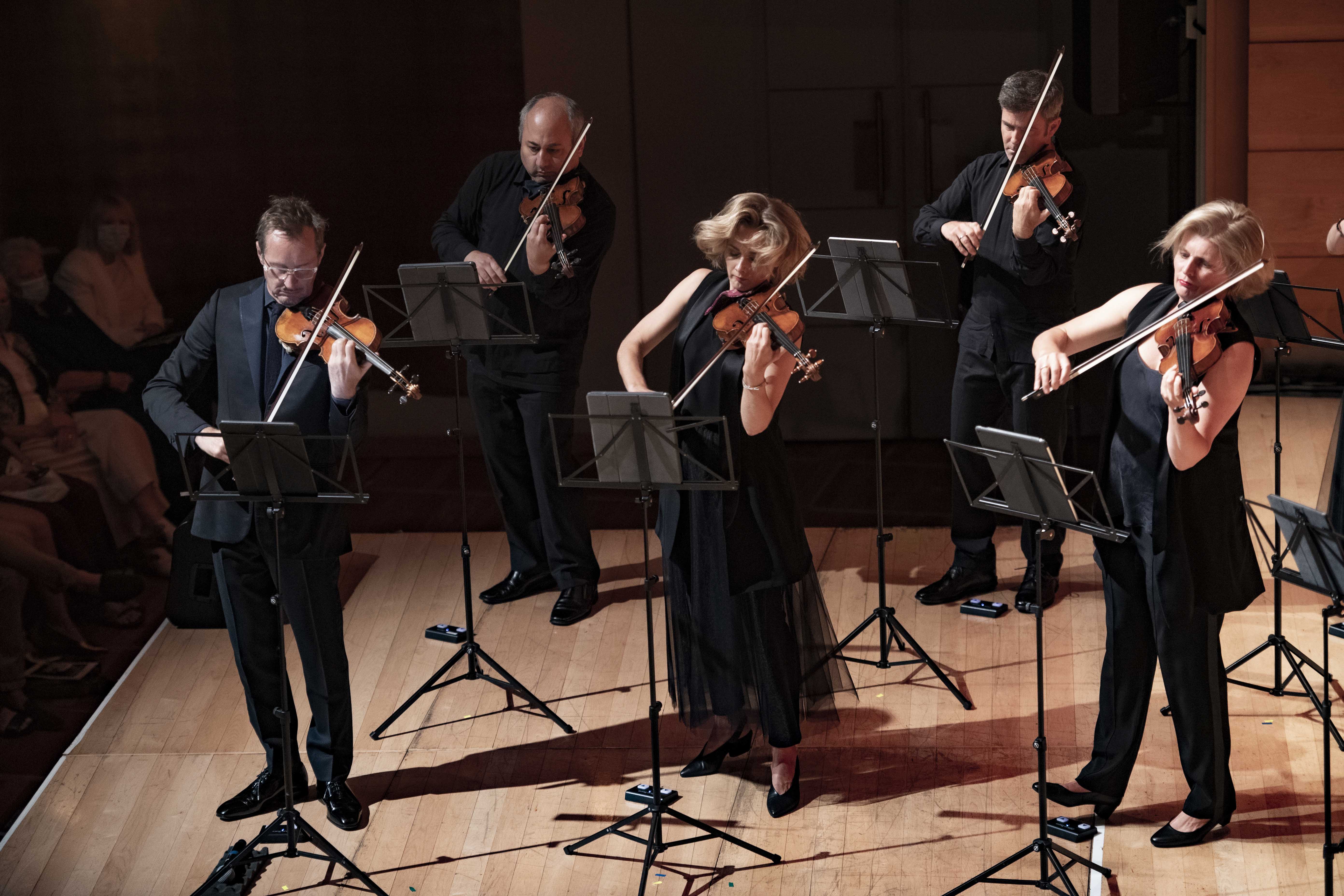 Hear from ACO musicians about providing vital support to the aco
Give to our Renewal Fund and help us continue to deliver the full spectrum of our artistic and education programs.
Last year, when our world was in crisis, our ACO family stood with us. Once again COVID-19 has created uncertainty and stopped us from walking on stage, we still need your help.
COVID-19 dramatically reshaped all our worlds last March, and the pandemic had an outsized effect on the arts. The ACO's days – once scheduled to the minute with rehearsals, performances and travel – became filled with uncertainty, and vital revenue from ticket sales disappeared overnight. We didn't know when, or even if, we would perform again.

The support of our audience ensured our survival and enabled us to keep doing what we do best: playing music. We were able to invest in the tools to enable digital streaming, taking the ACO experience directly into your home when we could no longer play for you in concert halls. I can't overstate how important this was for the players' morale during the long uncertain days of lockdown.

We continued the important work of our Learning and Engagement programs, including our life changing ACO Foundations program at St Marys North Public School in NSW, which now has 115 students participating in daily string practice and lessons. The ACO community also enabled us to deliver our flagship ACO Academy program to talented high school students around the country via Zoom.

Philanthropic support made it possible for us to plan a season of live concerts this year with some certainty and to develop and deliver a new digital season of concerts.

Please give to our Renewal Fund, so we can continue to make the music you love, while pushing boundaries, exploring new artistic endeavours and having a positive impact on the lives of others.
Renewal helps support Artistic projects: