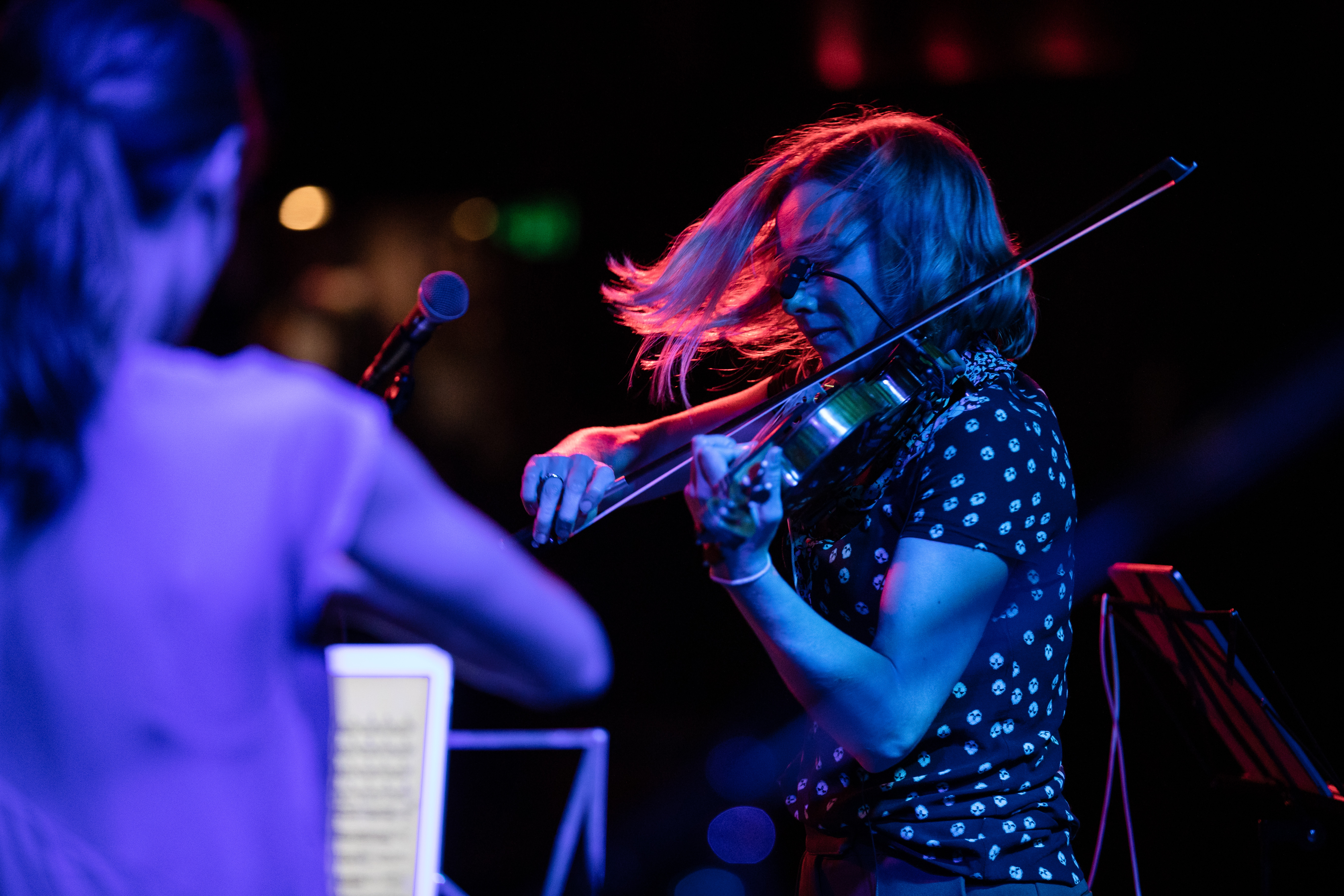 ACO Underground: Back To Reality
Expect a heady mix of dangerous realism, experimentation, and dreamy relief when the Australian Chamber Orchestra teams up with contemporary voices and talents.
ACO Underground: Back To Reality
3 - 4 June 2022
8pm, Fri 3 June (available) & Sat 4 June (sold out)
The Neilson, Pier 2/3
ACO Underground is a genre-bending musical collaboration fronted by ACO Principal Violin and vocalist Satu Vänskä. Satu is joined by Richard Tognetti, guitarist Slava Grigoryan, a string quartet of musicians from the ACO, alongside producer and keyboardist Paul Beard (Music Director for the likes of Robbie Williams, Lily Allen, Bryan Ferry and Art Garfunkel) who makes his ACO Underground debut.

For their first gig in The Neilson at Pier 2/3, ACO Underground: Back to Reality features music from Gesualdo's 16th century Italy through to the American avant-garde of Ruth Crawford-Seeger, and brand new songs by Richard Tognetti.

Coming together for the first time since you-know-what, this unique group of multi-talented musicians breathes new life into a distinctive mix of old and new music.
"ACO Underground is an avenue for us to explore and experiment with our music, and we want to bring our audiences in on the experience. The aim is for audiences to encounter the unexpected – beautiful at one end and shocking at the other – but where the music is always at the forefront." - Satu Vänskä, Violin and Vocals