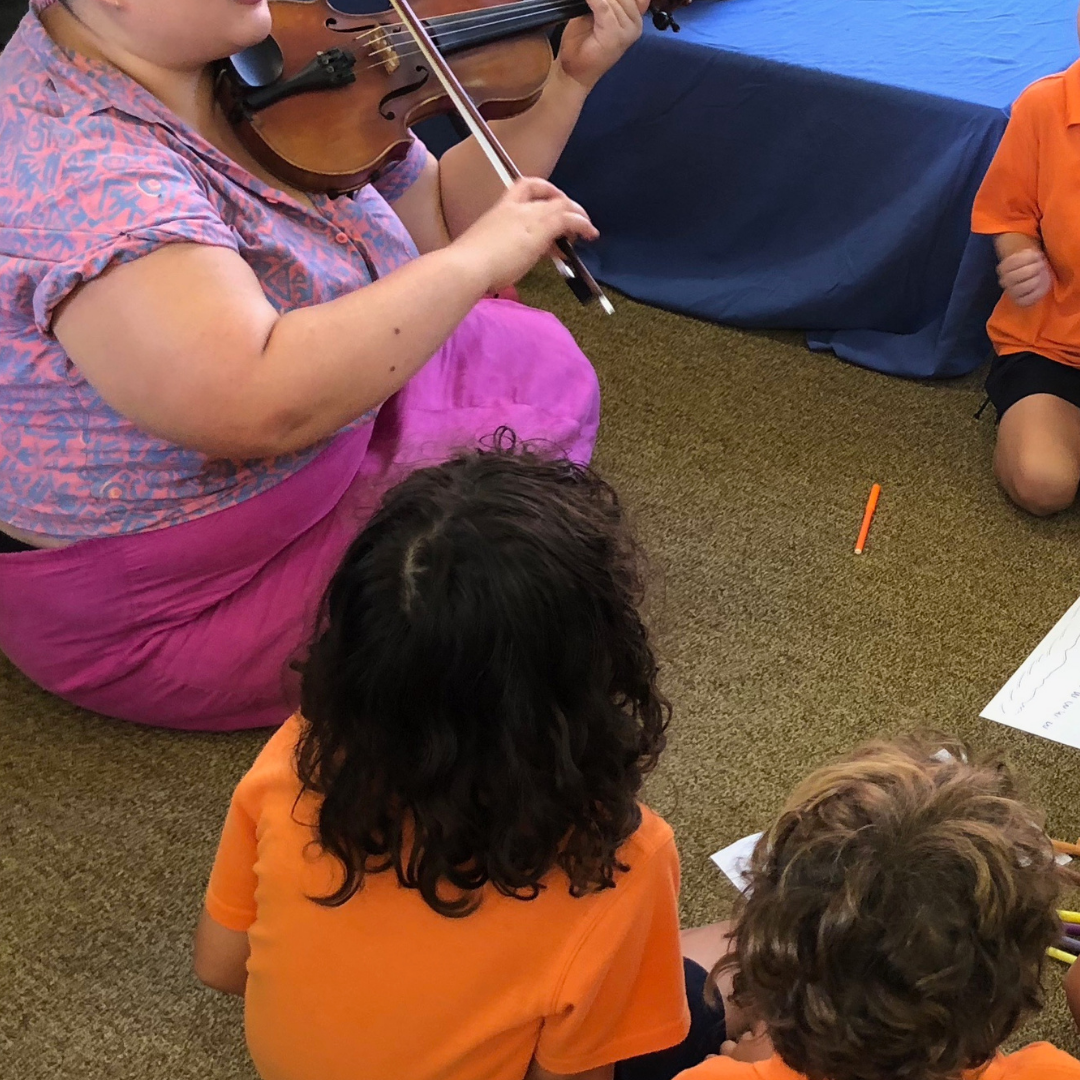 ACO Family Day - Concerts
A day of music and discovery for all.
ACO Family Day - Concerts
1 May 2022
10:40am, 11:15am, 12:05pm, 12:40pm (Rehearsal Room)
Tickets just $25
As part of our Opening Festival we're throwing open the doors of our new home for ACO fans of all ages. Sunday is ACO Family Day and features a series of short, 20-minute concerts performed by a string quartet in our beautifully intimate Rehearsal Room.

Suitable for families with children aged 2 – 10. Tickets are $25 and general admission. Seating will include chairs and cushions and we recommend arriving early to take your seat.
If you have time, register for our free creative play sessions in the Belgiorno Room. Children will have the opportunity to try a string instrument and create one of their very own. Registration is essential, click here for more information.